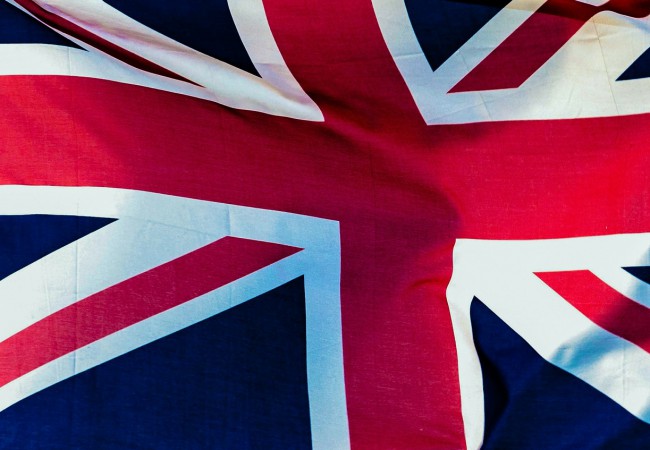 Where to begin your UK sightseeing experience? There are so many enchanting regions of England you could potentially explore; such a range of alluring attractions to be uncovered. Innumerable options await you on your tour of England. Perhaps visit numinous Stonehenge, an archaic landmark that has mystified intellectuals for centuries, or delve into the inveigling charms of Stratford upon Avon. Why not take a day trip to an exquisite attraction on your tour in England, for an experience to remember: be charmed by Brighton, Oxford or the beautiful Cotswolds.
Take advantage of our sweeping, wide-ranging number of London tours, encompassing the very finest attractions in the capital. Decide between enthralling walking tours, exhilarating coach tours or even specially themed tours. For a flexible option, a hop on hop off tour is ideal. For a rather unique and distinctive experience, try our beguiling London by night tour. Explore the legacy of Jack the Ripper on a walking tour, or visit the Warner Bros. Studio Tour London to maybe catch a glimpse of Harry Potter.
Possibly make the most of one of our low-cost 'Discovery' tours to one or more captivating areas of the UK: ranging from tours to Windsor Castle and Hampton Court Palace, to Leeds Castle, Canterbury and Dover tours.
Tours outside of London
Golden Tours is very proud of our comprehensive selection of top quality out of London tours. Our tours from London to other regions of the UK are synonymous with value as well as excellence, allowing you the supreme experience on your Tours in England. Why not delve into tantalising Windsor, Bath and Stonehenge on an enthralling package tour? Or, equally, become fascinated by the literary legacy Shakespeare has bequeathed to the UK when you explore Stratford upon Avon, perhaps in combination with a visit to Oxford and the scenic Cotswolds. For the budget option, try a Simply Stonehenge tour, and marvel at this feat of construction. Whichever out of London tour you decide upon on your tour of England, you are certainly spoilt for choice.
Attractions in England
There are, of course, innumerable attractions to be discovered on a tour in England. The natural first choice for visitors to the UK in terms of sightseeing opportunities is London. London possesses a truly astounding range of attractions for the visitor to delve into. Visit the formidable Tower of London, home to the world renowned Crown Jewels, or marvel at the opulent splendour of Buckingham Palace. Children will be enchanted by London Zoo and Ripley's Believe It Or Not! – two exceptional sites to visit. There is so much more to see in London. However, there are also a vast array of attractions worth exploring all over England, from captivating Canterbury Cathedral to bewitching Blenheim Palace and wonderful Warwick Castle.
Low Cost Tours
Our exceptional value 'Discover' tours do not include entry to the attractions you visit. Instead, you are given the choice to pay for entry into some of the most extraordinary attractions of England only when you arrive. As such, you can allow yourself to become entranced by the allure of the most beguiling areas of England for a very low price. If you are on a budget tour of England, such tours are the ideal option. Discover 'Shakespeare's Country', visiting both Stratford upon Avon and Oxford (at the latter you can indulge in a free walking tour) for the supreme Shakespearean experience. Or perhaps choose to discover Bath, Stonehenge and Salisbury, for a truly unforgettable day tour.
Rail tours
Rail tours from London make for an exquisite and picturesque method of travel. Day trips by rail are perfect if you would like to savour the scenic route. A day trip by rail makes for a genuinely thrilling experience.Liverpool tours are particularly favoured by Beatles fans, and we do indeed proffer a Beatles and Liverpool tour by rail. Or, on the other hand, you may wish to go on a York tour. Yet another possibility is a tour to Cardiff. Following an exquisite rail trip, you can make the most of admission to Cardiff Castle (included in the price of your ticket.) Finally, take an enticing tour to the 'Athens of the North', Edinburgh, or lose yourself in an extremely charming Lake District trip.
Deals in England
Feel as if you are somewhat financially constrained on your England tour? Our wonderful value deals are sure to amaze. One of our most astonishing value tours available is our London hop on hop off experience. Enjoy a free walking tour with the two day pass, and TWO free walking tours as well as a Thames boat ride. Alternatively, save 15% on certain of our package day tours to regions outside of London. You are also bound to be very impressed by our exclusive London to Paris deals.
Stonehenge tours
Stonehenge is, justifiably, one of the most popular attractions in the UK, and has drawn in visitors upon visitors from far and wide for centuries. Embark upon one of our many Stonehenge tours: the options are extensive; ranging from our London to Stonehenge to our Stonehenge and Bath tour.
View all Stonehenge tours
Windsor tours
Windsor is one of the most majestic towns in the UK, and is well worth exploring on any tour of England. The pinnacle of Windsor's architectural beauty is Windsor Castle, which should be explored in some depth if possible.
Choose from one of our selection of high quality, great value Windsor package tours, and revel in the quaint charms of this town.
Windsor tours