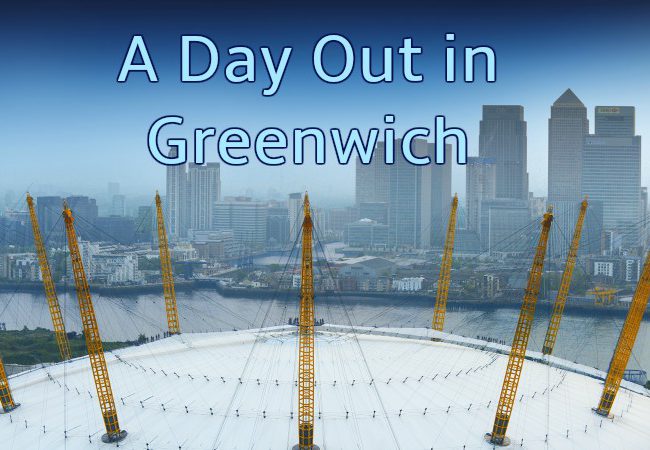 Golden Tours Day Out in Greenwich – Experiencing the Royal Observatory, the Cutty Sark and Up at the O2!
Here at Golden Tours, we love getting our hands dirty and getting involved in all the adventures and activities that we can (even those that see us free-fall abseiling or getting soaked on a ThamesJet!). We like to know that what we're offering you is worth it, especially as most of you have limited time in this great cosmopolitan jungle we call London. So we sent out our fearless Sales Team on a day out in Greenwich on a sunny Tuesday in June and what they came back with was far more than a day out of the office – memories of a trip that they'd never forget.
MBNA Thames Clippers
Sales Manager and fun-seeker Gerald couldn't wait to get his team on the MBNA Thames Clippers to start their adventures to Greenwich. "Taking a boat to Greenwich probably wouldn't be everyone's typical first thought when travelling through the city but for us, it was a blast! With the sun beaming down on us as we cruised through the Thames, it was the perfect way to get to Greenwich and see the sights of London as we went. The whole team really enjoyed it."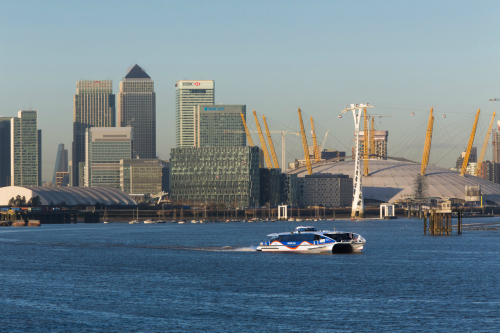 Emma, shades on and hair sweeping in the breeze, was in full agreement "MBNA Thames Clippers Boat ride was a really nice way to see and travel through London and we were lucky to have sunny weather so we could sit out on the deck."
Royal Observatory
Golden Tours thrill-seeker and self-proclaimed fanatic of museums, Julia, said "If you love anything to do with stars, space and time like me it's definitely worth visiting. My favourite part was definitely the real-life illusion that was created using the lens of a telescope. It captured a live stream of the view from the Royal Observatory. (View of Greenwich Park)."
Sales Rep Dorina found the Meridian Line a highlight "I thought the Royal Observatory was fascinating as you get to stand on the Prime Meridian Line which divides the East and West hemispheres of the earth. You understand the history of GMT and see different clocks and times that have changed the world."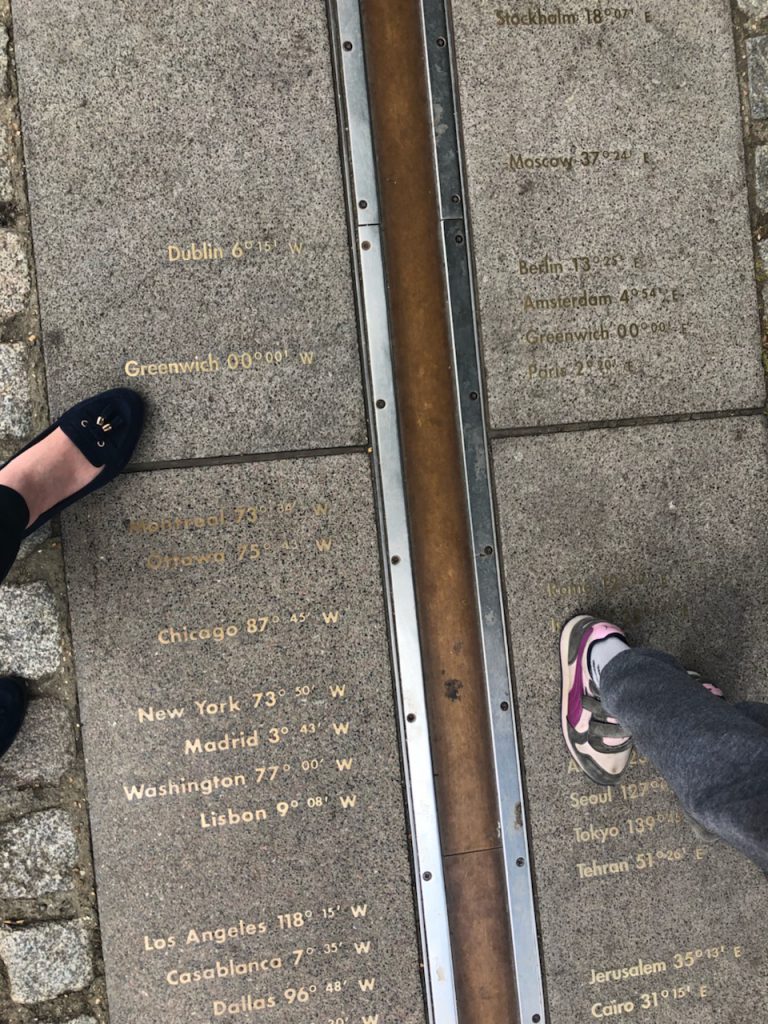 You know it's a definite win when you get a full house of enjoyment and Gerald was singing the Royal Observatory's praises "I've lived in London by whole life and never been to the Royal Observatory (much to my colleagues surprise) so I didn't quite know what to expect from this trip. When I arrived, the first thing that hit me was the picturesque views across Greenwich. When most people talk about the best views in London, they tend to speak about The Shard or the London Eye (and why wouldn't they?) but this view was way up there with those two. But the real highlight for me was the fascinating insight the Royal Observatory gave me into maritime history and the beginning of Greenwich Mean Time. Standing on the Meridian Line was a strange experience in itself!"
Cutty Sark
The interactive experience at the Cutty Sark seemed to be a hit with all of the Sales Team with Emma, Julia and Dorina all spending far too much time travelling around the world on a virtual Cutty Sark!
"This was a self-guided tour, seeing such a big ship up close inside and out was such a great experience. They also had some great videos and interactive games so you can learn the entire history. My favourite part was definitely sailing around from Australia to London, which only took 89 days, (captain Woodget's route took 73 days) not bad for a rookie!"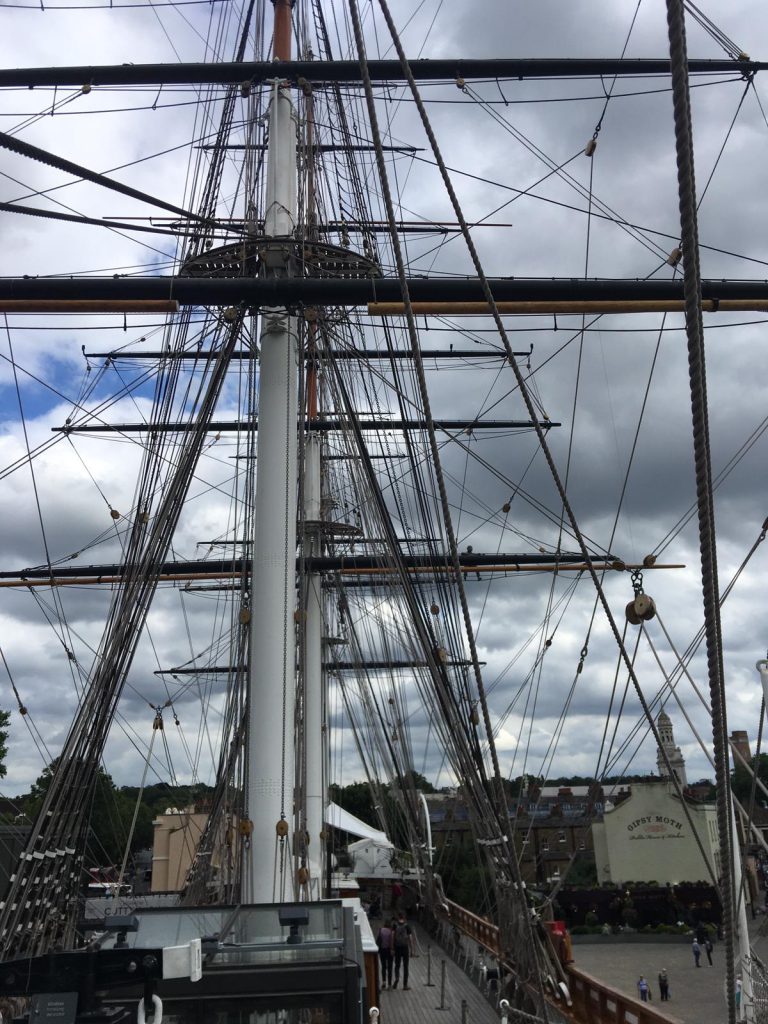 "I thought the Cutty Sark is Greenwich's real treasure, which was once the fastest ship of its time. Made so many journeys that it could go and come back from Earth to the moon twice. Has interactive games where you have to try and sail the boat from Australia to London in the quickest amount of days."
Emma's highlight was the Cutty Sark with the combination of learning and gamification bringing the history of the boat to life "I enjoyed the Cutty Sark as there was a lot of interactive information and was a good experience to be able to go under and on top of the boat."
Up at the o2
Julia's favourite was one that most have on their bucket list – Up at the O2. "This was by far the best part of my day! The view from the top was amazing and it was fun to learn about the iconic building and its surroundings. If you love adventure as much as I do you will enjoy this."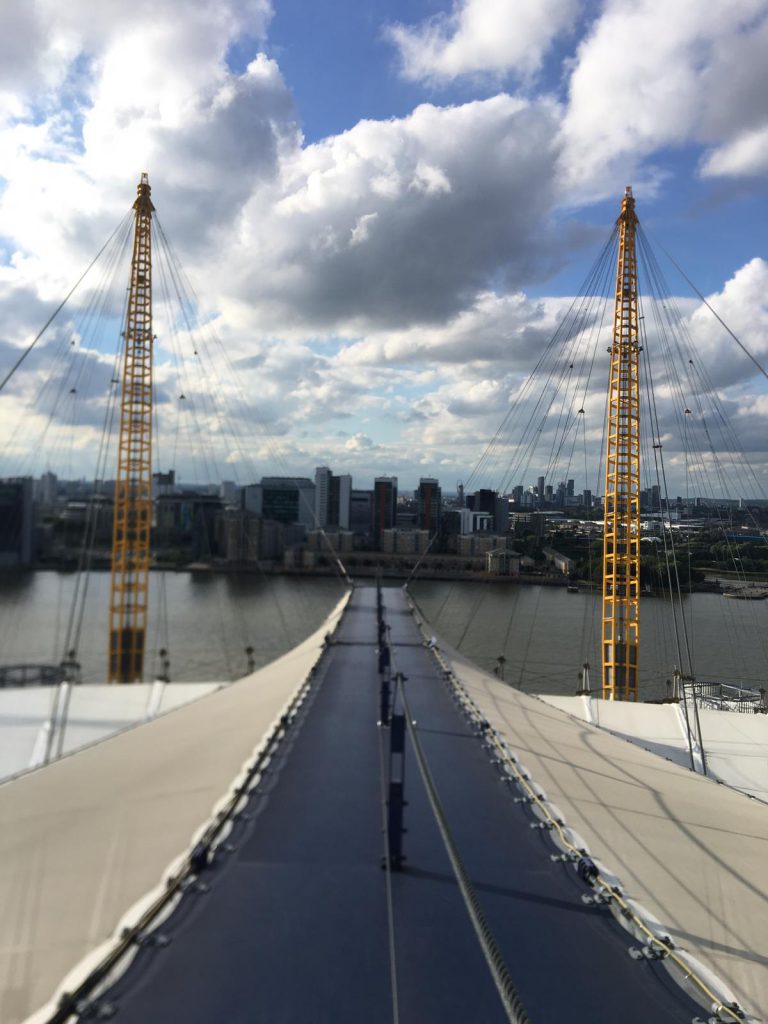 "I thought Up at the O2 is thrilling. With a 28-degree angle climbing upwards and a 30-degree angle descending down. But perfectly safe and you have guides who stop groups along the way to pinpoint a few sights around. Once you get to the viewing platform, you get a 360 view of London. They also serve champagne options there too and hot chocolate in the winter. Overall a perfect day in Greenwich." (Dorina is sure to go back for the hot chocolate in winter!)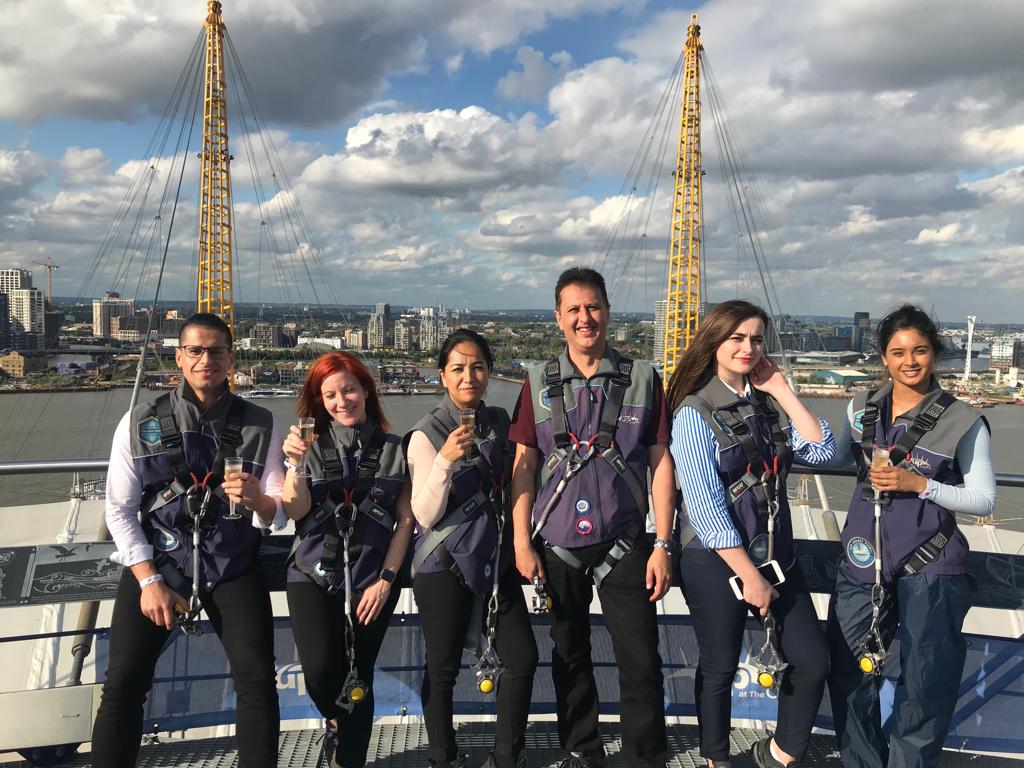 Look at the team's beautiful happy faces!
Gerald rounded up the team's day out with "Up at the O2 is one of those things that never gets old. I've been up in the skies at the O2 before but it seems to get better with every visit as second time round, I spent ages up there soaking in the views of the city and trying to spot the landmarks in the distance. It's a great activity with your work team, friends or family."