Read Time:
2 Minute, 37 Second
Back in the day, travelling was reliant on road maps, printed guidebooks or, for lack of either of those, good old-fashioned exploration. But today most people refer to their smartphones when in a strange country. The metropolis of London is no different and most Londoners have an arsenal of go-to apps to help them get around and have fun in the city. We've collected the five best apps for travellers in London that will have you feeling right at home when you're on holiday.
Citymapper
Every self-respecting about-town Londoner has Citymapper on their phone. This handy little app notes your location, asks where you need to go, and gives you a series of options on how to get there, including timings, maps and methods of transport and – importantly – includes any current or scheduled travel disruptions. It's also free!
Dark Sky
Great Britain is known for changeable weather and there's nothing worse than planning a day of sightseeing only for it to turn to be a total washout. Stay on top of rain showers with the Dark Sky app, which will tell you throughout the day when to expect a rain shower, how long it will last and how heavy it will be.
Golden Tours
Our very own (brand new and free) app is an excellent pocket guide to London. If you're planning to take a hop-on hop-off tour of London, our app is an essential, with live updates on when the next bus is arriving. As well as the perfect partner to a hop-on hop-off tour in London, the app also has offline maps, which can guide you around the city without eating up all your data. There are downloadable (and free) walking guides of London, as well as the ability to book tours, attractions and queue skips while out and about, using a totally safe and secure payment system – excellent!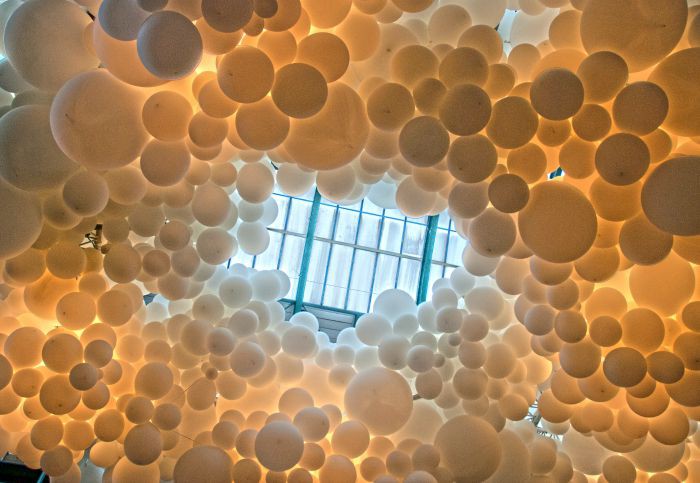 Dojo
This is a great app if you're looking for inspiration as you wander through the city, planning what club or bar to go to that night, looking for a place to have lunch, drink coffee, or an activity that's a bit more alternative and off-grid – something you won't find in the official guides. Dojo knows about pop-up bars, newly opened restaurants, the latest art shows, concerts and off-beat happenings, so download this if you want to keep your finger on the pulse.
London Official City Guide
The official app of Visit London, this app is packed full of recommendations of things to do based on the weather and time of day, as well as the top 10 things to do in London, split into categories and locations. It also has nearby locations of helpful spots such as the closest pharmacy, bureau de change and police station etc.
What is your favourite app to use when travelling?
Images from Pablo Recio, Lies Thru A Lens and Berit Watkin via Flickr.