Read Time:
2 Minute, 26 Second
Brits have a bit of a sweet tooth. Puddings, biscuits and pastries are both eaten and baked in abundance throughout the UK. Did you know the British baking industry is worth £3.4 billion? We love to hit the kitchen and bake some of our favourite treats. The success of BBC show The Great British Bake Off has only confirmed Britain's love affair with baking and what better way to get your sugar hit than with a serving of one of the country's famous cakes?
Scones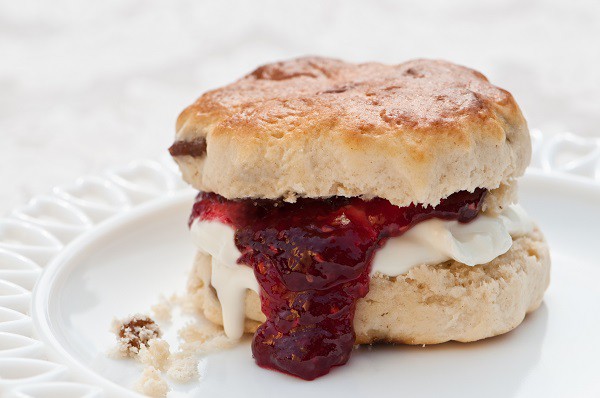 Probably the most famous British baked good, the humble scone is the star of a traditional afternoon tea experience. We tend to pile the crumbly cake with jam and clotted cream – a match made in heaven for sure! The inventor of the scone is unknown, but it was first mentioned in print by a Scottish poet in 1513.
Battenberg Cake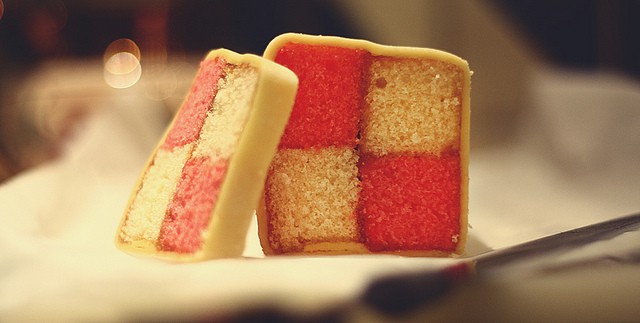 The pink and white chequered Battenberg cake has a royal history. Though its origins are unknown, the cake was named in honour of Queen Victoria's granddaughter to Prince Louis of Battenberg. The colourful sponge cake is covered in marzipan with jam in between the sponge squares.
Victoria Sponge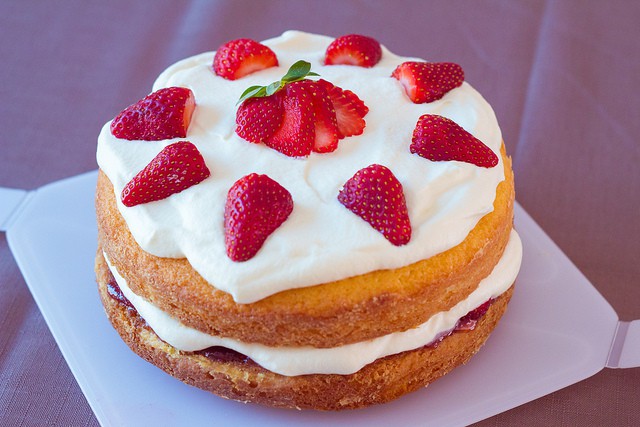 Queen Victoria had her fingers in all the pies (or cakes, in this case). The elegant Victoria sponge cake was invented as a teatime treat during Queen Victoria's reign and she deemed the cake good enough to bear her name. The round plain cake has jam and cream in between two layers – hence its alternative name 'Victoria sandwich cake'.
Welsh Cakes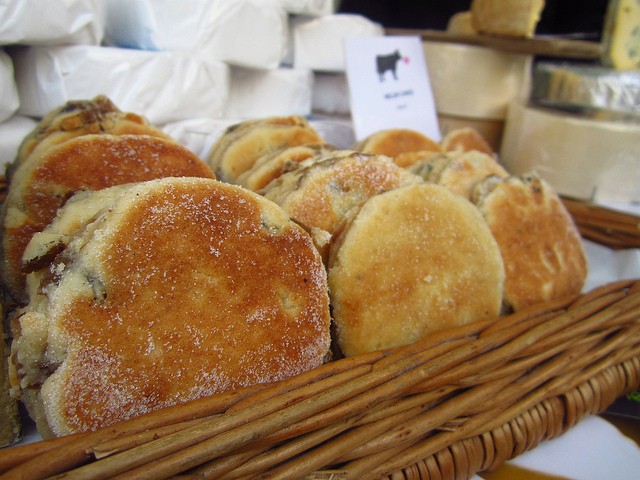 Our Welsh neighbours are responsible for this unique cake. Flat and thick, the perfect Welsh cake mixture has sultanas or raisins and is cooked on a griddle. In Wales they are known as picau ar y maen but the rest of world keeps it simple with the easy to remember Welsh cake. The cakes were perfect for the Welsh miners, who could slip the cake into a coat pocket and enjoy them during their day's work.
Chelsea Buns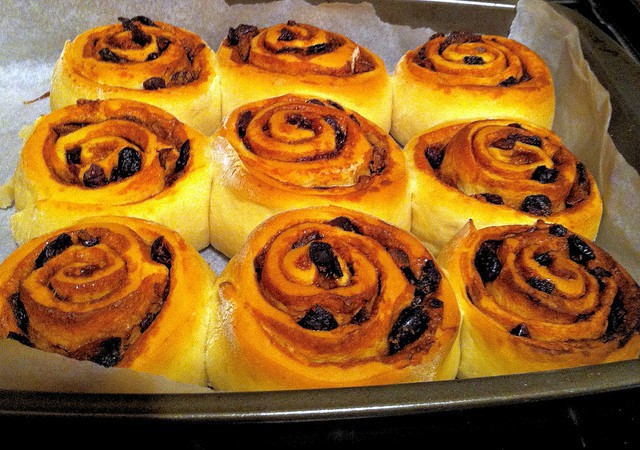 The sticky Chelsea bun was created at The Chelsea Bun House, London, in the 18th century. Stuffed with currants and flavoured with cinnamon, the Chelsea is one posh bun. Royals flocked to The Chelsea Bun House to get a taste of their buns before the business closed in 1839 and the Chelsea bun lives on in many cafés and tea-shops today.
It's easy to try some of these British bakes – they're not going anywhere! If you don't fancy making them yourself (let's face it, eating is the best part anyway), put down the scone recipe and take a look at the 50 best tea rooms in the UK. Relax the traditional way with a spot of tea and cake!