Read Time:
3 Minute, 0 Second
It's always good to get another perspective, so when our colleague Silvia, who hails from Asturias in Spain, started to notice some particularly British traditions when it comes to Christmas, we asked her to investigate further.
"Last year was my first ever British Christmas and I couldn't help but notice little quirks and differences that you don't find anywhere else! So I decided to list the six most unique, funny and special things about experiencing a Very British Christmas for the very first time.

Festive Jumpers
Don't be shocked if throughout the month of December you find yourself surrounded by people wearing festive jumpers everywhere. Some are flashy, some are funny, some have bright colours, reindeer, Santa Clauses and other seasonal elements. The jumper tradition has become even bigger since 2012, when the third Friday of December became officially known as "National Christmas Jumper Day". Save the Children organised the day to raise money for children worldwide. Their motto is "help make the world better with a sweater".
Festive Transport
Don't panic if you don't see any red London buses or if you notice that tube stations are closed. Public transport does not run from early evening on the 24th and the whole day the 25th of December. The sense of quiet that comes over the city is incredible in such a big city. However, if you do need to get around, there's always the hop-on hop-off bus tour!
Christmas Crackers
Another fun UK tradition is cracker pulling. During the Christmas Day feast, dinner guests cross arms and pull the festive cardboard tubes at the same time. But, what's inside? Each one contains a surprise as well as a joke and a paper hat which must be worn at the dinner table.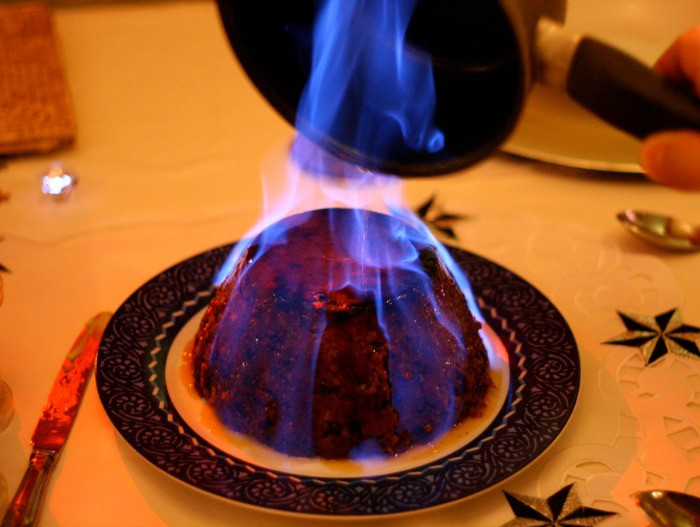 Festive Food
There are certain foods that you'll find on Christmas Day in Britain, that you simply won't find elsewhere in the world! Take mince pies for example. They're small, sweet pies filled with spiced fruit and are consumed throughout the month of December. However, on Christmas Day, everyone enjoys Christmas Pudding which dates to medieval times. It's prepared months, sometimes even a year in advance! The high alcohol content stops it from going bad and also allows it to be set alight at the table!
Other Christmas traditions for a Christmas dinner include Pigs in Blankets (cocktail sausages wrapped in bacon) and Brussels Sprouts. These are a 'love it or hate it' type of vegetable.
Boxing Day
The British also celebrate "Boxing Day" on the 26th of December – another bank holiday to mark on your diary when visiting the UK. Also known as St Stephen's Day, Boxing Day was traditionally when employers distributed money or other goods to their employees, especially during the Victorian times. Nowadays it's also an important day, as it marks the beginning of the sales!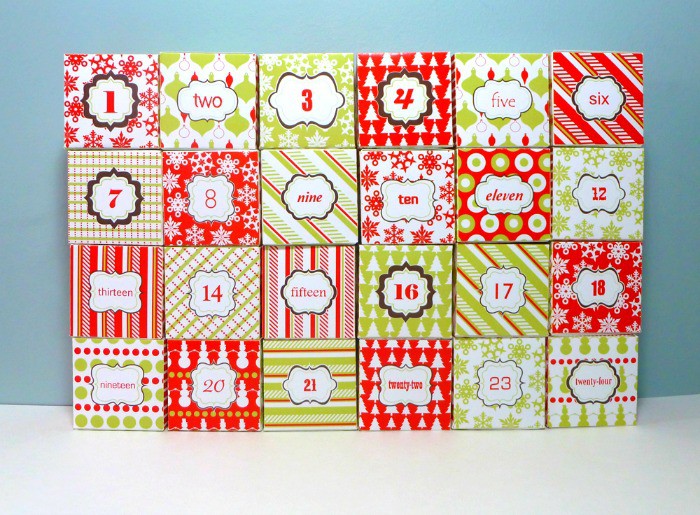 Advent Calendars
Although German in origin, Advent Calendars are very popular in the UK – they are non-existent in Spain! They make the countdown to Christmas more exciting as you open a little door each day and behind it, there lies a treat – usually chocolate. Although, more modern versions contain anything from Lego to make-up!
With all these wonderful things going on, I truly think that London is the perfect winter destination. So, come and visit to enjoy a special and Merry Christmas!"
Do you have any personal Christmas Traditions?
Tag us in your festive snaps @goldentoursuk!
---
Latest Posts:
Images from Cristian Guthler, Design Bridge, Simon Pearson and Tina D via Flickr.