Read Time:
2 Minute, 26 Second
Autumn is a wonderful time for a leisurely cycle through the park and with a wealth of parks to choose from, London is certainly the place to do it. The crunch and colour of the falling leaves, the refreshing breeze and the surrounding beauty of the parks of London will make you think you've just cycled into a film set!
The easy-to-rent bicycles that are now dotted around Central London, or 'Boris Bikes' as they are more commonly known (named after Boris Johnson – the Mayor of London who brought the bikes to the city) are perfect for a leisurely cycle through the park, perhaps in the middle of a day of sightseeing? Jump off a hop-on hop-off bus for a cycle through Hyde Park to visit the Princess Diana Memorial or to head towards the museums – the freedom you feel on a bike ride is amazing.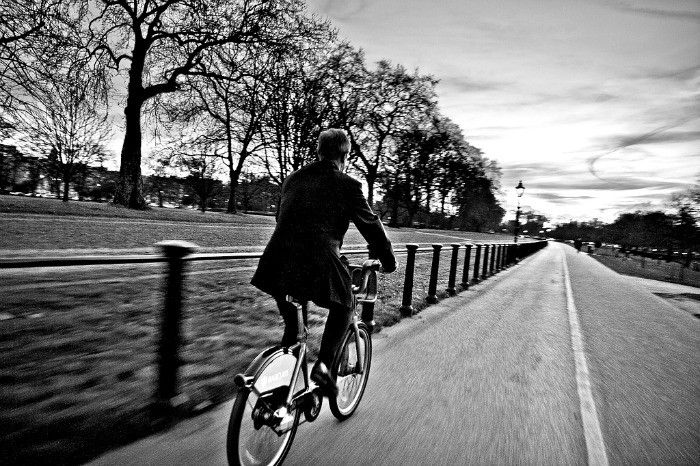 But where can you cycle? Some Royal Parks prohibit cycling in certain areas, while others are more bike-friendly. Read on for a short guide to biking in the city parks.
Hyde Park
The most cycle friendly of all the Central London parks, Hyde Park has a few areas in which cycling is welcomed. Cyclists are also in luck as this is one the biggest and most beautiful parks in the city. Cycle from Alexandra Gate to Hyde Park Corner, along Rotten Row; from Hyde Park Corner along Serpentine Road; from Victoria Gate along North Carriage Drive towards Speakers' Corner and along the Broad Walk. Look here for the AA's recommended route.
Kensington Gardens
This gorgeous Royal Park is another perfect place for a cycle and it's right beside Hyde Park , so you can cycle through both in one go. Cycling is permitted on Broad Walk, Palace Walk and Mount Walk.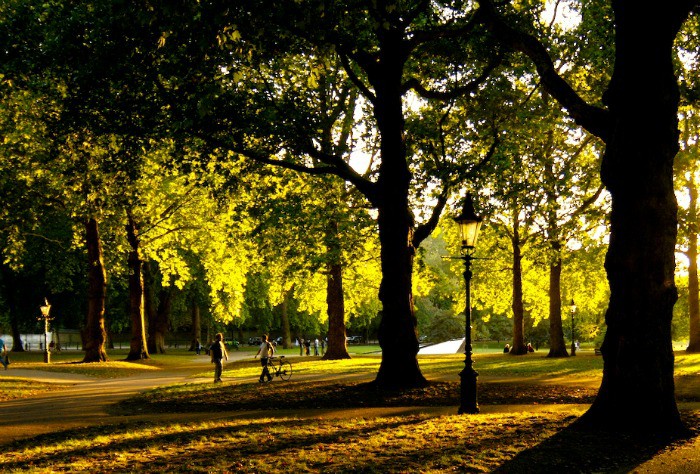 Green Park
Cycling is only permitted on Constitution Hill, which is the road that runs alongside the park. The route is definitely worth cycling, as Constitution Hill runs alongside Buckingham Palace, ending at the Victoria Memorial around the front of the palace. Cycling past Buckingham Palace – what could be more British? Green Park also leads onto St James' Park, where you can cycle along North Horse Ride which is parallel to The Mall and incredibly scenic.
Regent's Park
Cycling is mostly off limits in Regent's Park, but you can cycle around the outside and on the northern section of Broad Walk, between Chester Road and the Outer Circle.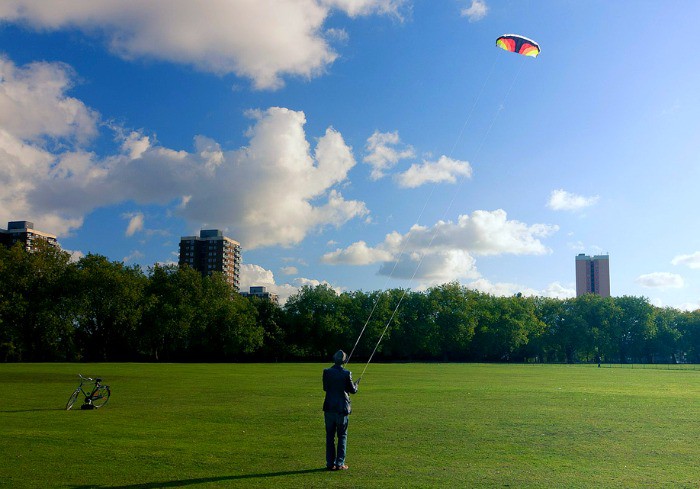 Victoria Park
This beautiful, green park in the east of London is completely cycling friendly! Only a mile from the Olympic Park, cyclists can explore anywhere – the only requirement is to be safe and considerate.
Battersea Park
Situated on the South Bank of the River Thames, take a relaxing cycle around Battersea Park using the Carriage Driveways around the edge.
Have you caught the cycling bug?
Images from Miguel, Stephen Barber and Tiemen Rapati via Flickr.