Read Time:
3 Minute, 37 Second
It's that time of year again! Glittering snowflakes adorn shop windows, red and white candy canes hang from shop doorways and mistletoe is hidden in places that we all try to avoid. But one thing that we have all come to look forward to is the Christmas lights displays!
2. Oxford Street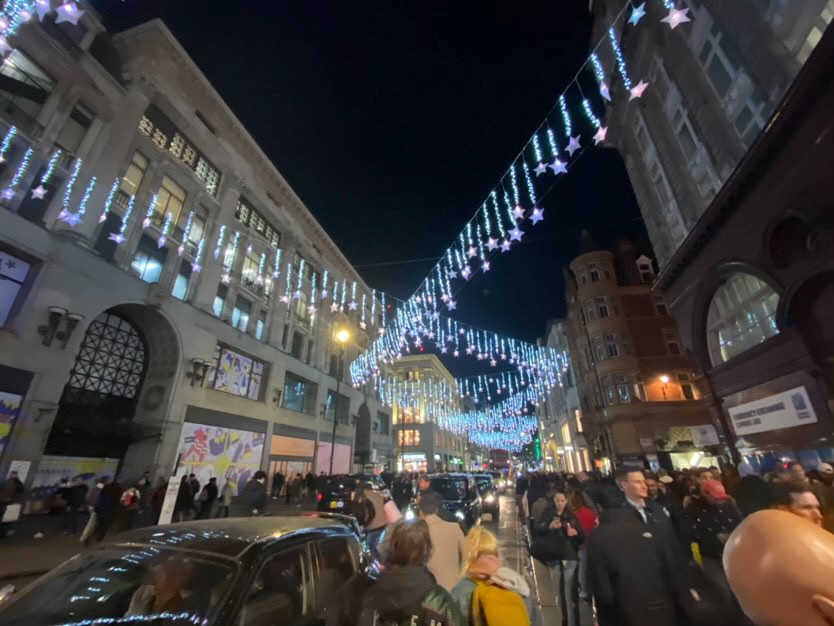 The UK's most famous shopping street never fails to deliver on their Christmas lights and this year is no exception. With the energy crisis in mind, 5,000 recyclable dazzling stars will illuminate the night sky. What's more, the stars will shine for a shorter period each day and use LED lightbulbs that are 75% more energy efficient than standard bulbs.
3. South Molton Street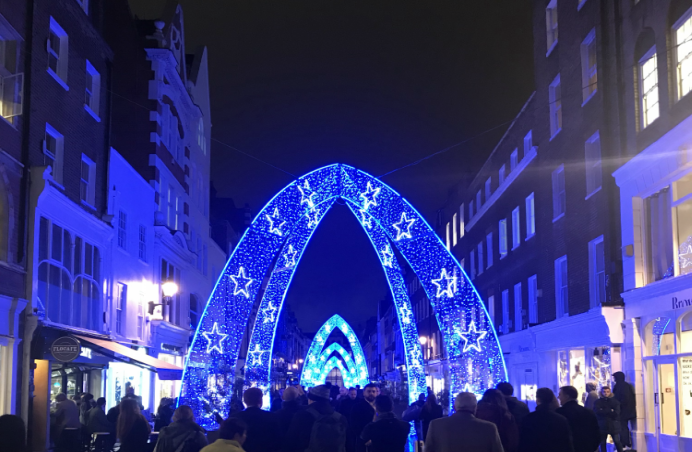 Just off Oxford Street, you'll find this pedestrianised shopping street with independent boutiques and luxury shops. During the festive period, walk through the archways of starry lights for a truly magical Christmas feel.
4. Christmas at Kenwood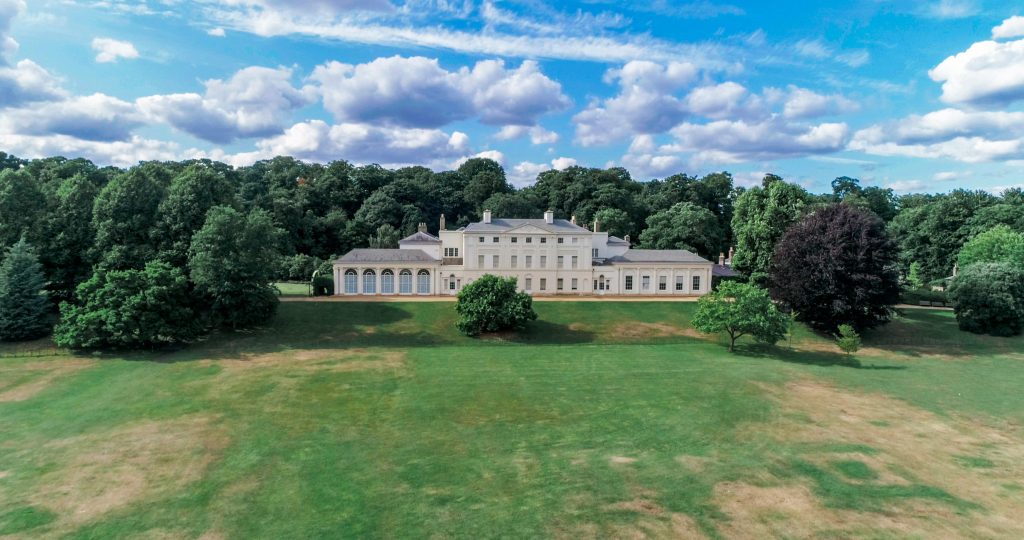 The grounds of Kenwood on Hampstead Heath are transformed into a winter wonderland this December. Follow the festive illuminated trail, enjoy the immersive multisensory display of light, fire, and sound, admire the light projections on the house's façade and marvel at the laser garden. And of course, there are plenty of festive treats to indulge in and spectacular views of London.
5. Regent Street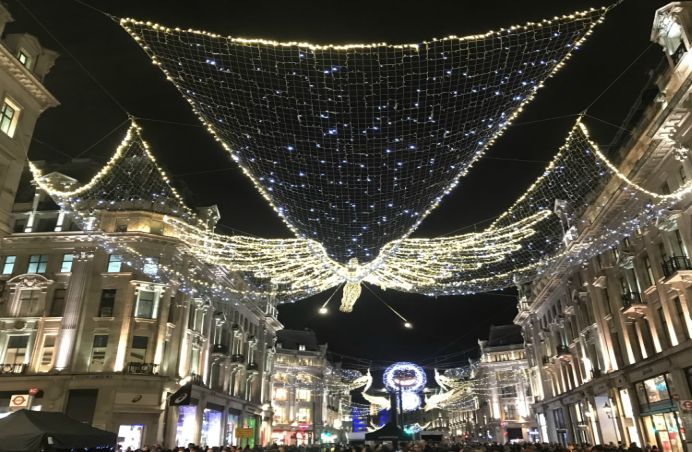 Nothing quite spells Christmas like the glorious 'Spirit of Christmas' angels on Regent Street. Like a blanket of lights above you, you will walk through a spectacular array of lights all the way along the street as you indulge in the many designer shops and boutiques.
6. Leadenhall Market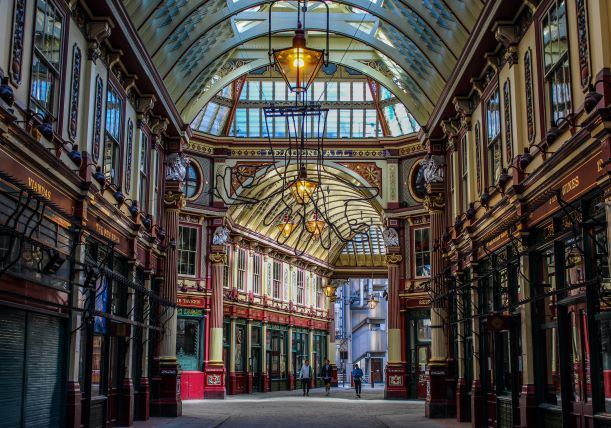 The filming location for Diagon Alley, Leadenhall Market dates to the 14th century and looks incredible all year round. With the Christmas lights being switched on by The Lord Mayor of London, the Victorian market will feature a huge Christmas tree, Christmas workshops including wreathmaking and wine tasting, and festive guided walks.
7. Harrods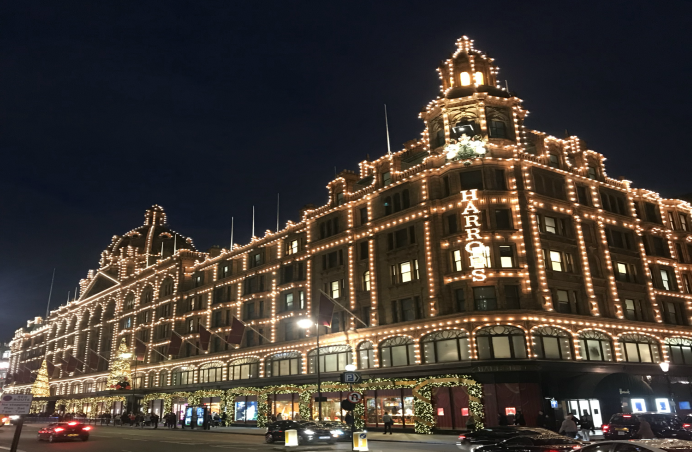 One of the most famous department stores in the world, Harrods just had to feature on our Christmas lights list. Illuminated in thousands of speckles of gold and with the shop windows dazzling with both must-have Christmas gifts and sparkling lights, it's an absolute must see.
8. Chelsea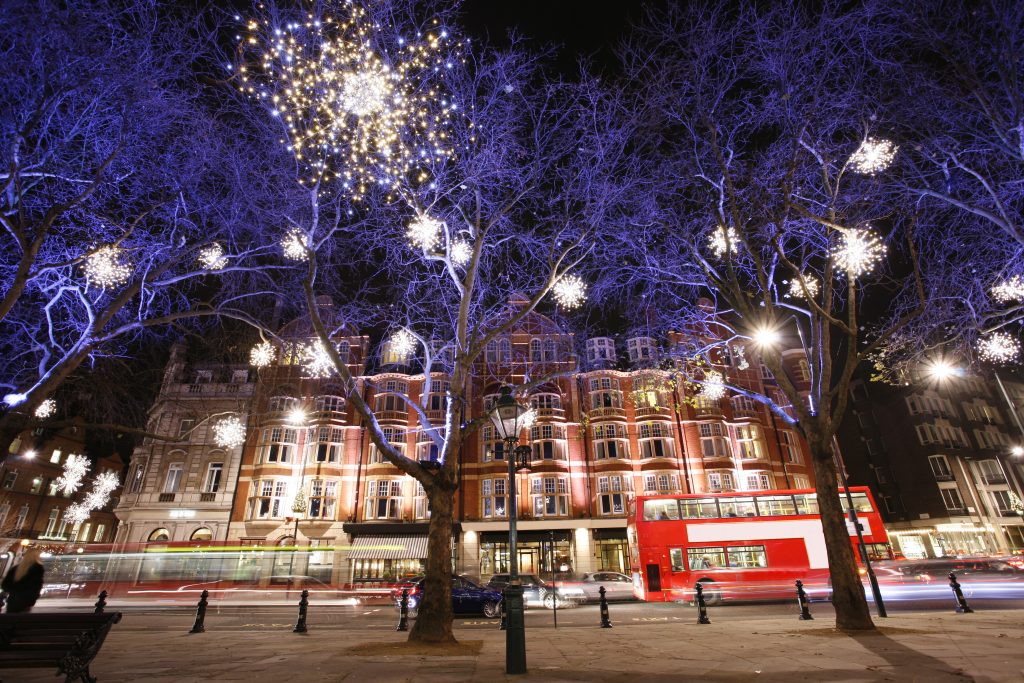 Come along to the mesmerising neighbourhood of Chelsea to see twinkling lights, magnificent trees, a festive food market and a Winter Terrace serving a host of Christmas cocktails. Celebrations will take place across Duke of York Square, Sloane Square and King's Road — the perfect place to do a spot of Christmas shopping too!
9. Kew Gardens at Christmas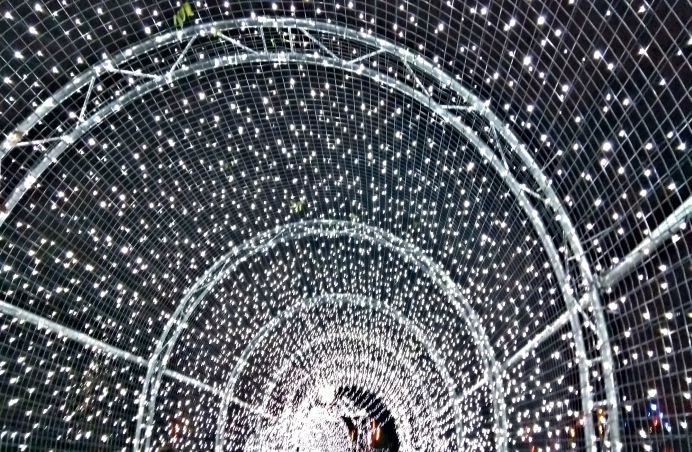 This glittering array of Christmas lights is an absolute gem and that's why Christmas at Kew Gardens spells the official start of Christmas for many. Marking 10 years since the event began, walk through tunnels of silver fairy lights, admire the music and water displays in front of the Palm House, marvel at the spectacular flames of the Fire Garden and enjoy festive treats including hot chocolate and mulled wine. With Christmas songs played throughout, you will be in full-on festive cheer from the get-go.
10. Covent Garden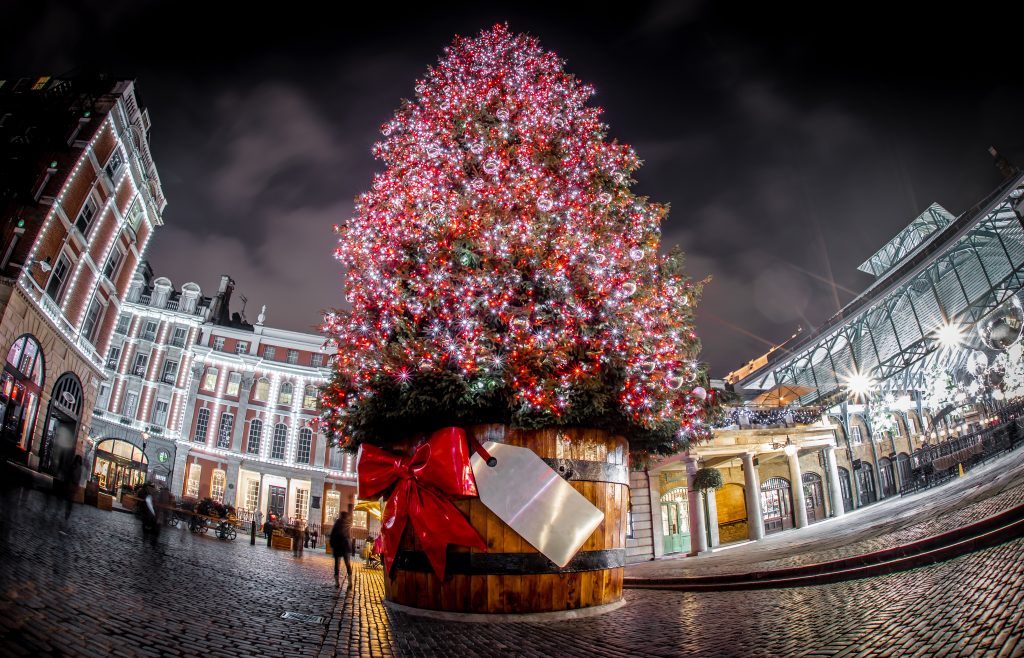 With 115,000 lights dazzling through the iconic piazza, a Christmas Sleigh and 25 varieties of mulled wine, Covent Garden is truly magical during the festive period. This year, all eyes will be on the 60 ft. Christmas tree and its 30,000 lights and giant baubles. Did you know that it comes from the same farm as the Royal Family's Christmas tree?
So there you have it, the top 10 Christmas lights displays in London this year. If you want to experience Christmas lights for yourself, why not treat yourself and a loved one to our Christmas Lights Tour? Taking you through Oxford Street, Piccadilly, Embankment and more, you will feel like the 25th December has come early!
For more festive fun, check out our full festive range here – you won't be disappointed. Merry Christmas!
Don't forget to tag us in your magical photos @goldentoursuk!
---
Latest Posts: