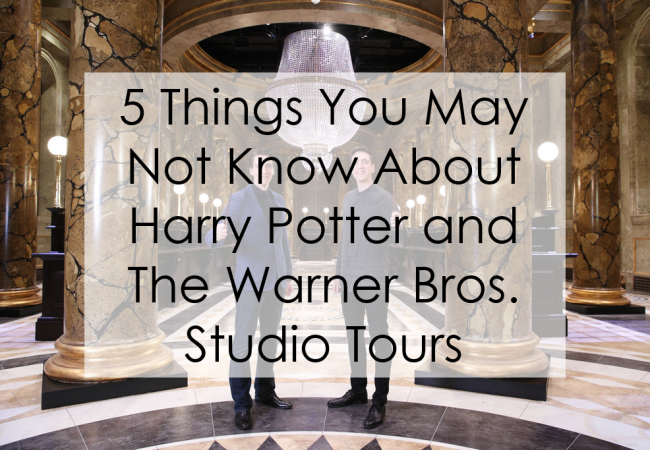 5 Things You May Not Know About Harry Potter and The Warner Bros. Studio Tours
Why not celebrate Harry Potter's birthday (as well as his creator's birthday, J.K. Rowling) by treating yourself to an exclusive event taking place at The Warner Bros. Studio Tours in just a few months' time? On 11 October the Studios will be closing their doors to the general public for an exciting one-night only event, which you can find out more about here. Wander through Diagon Alley, hop on the Hogwarts Express, beware of Death Eaters and learn some wand combat moves at this unmissable night full of magic, nostalgia and fun. It's also the first ever event that will feature actors James and Oliver Phelps, who played the unforgettable duo Fred and George Weasley in the Harry Potter film series! Have your picture taken with them, hear about their life on set and watch out – they may be just as cheeky as the Weasley Twins and prone to playing a prank or two…
And in honour of one of our favourite fictional characters, here are 5 things you may not know about the making of Harry Potter…
Harry Potter owes his name to the town of Lacock
You might not have heard of Lacock before, but this is the place where J.K. Rowling came up with the name of her much-loved character. The Harry Potter author was on holiday in this charming little village when she came across an old man who had a dog called Harry. She also happened to be staying next to a pottery shop – and the rest, as they say, is history. However, the link to Harry Potter doesn't end there, as scenes from the first ever installment of the Harry Potter film series, Harry Potter and the Philosopher's Stone, were filmed there. In fact many British TV series and films have used this place as a filming spot due to its gorgeously unspoiled appearance and quintessentially British vibes. Fancy discovering this quirky little spot? You can take one of our tours here!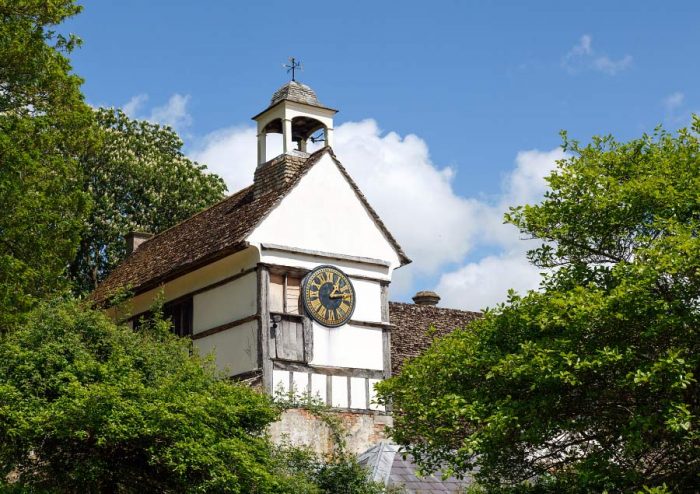 The feasts had at the Great Hall were real… to a point
The director of  Harry Potter and the Philosopher's Stone, Chris Columbus, was determined to make the scrumptious-looking meals that the characters get to feast on as authentic as possible… hence why real food was used for the most part of the filming for the film series' first installment. But as tasty as it looked, the food didn't do well under intense production lights and quickly spoiled – the lesson was learned and molds and frozen food were used for the following films.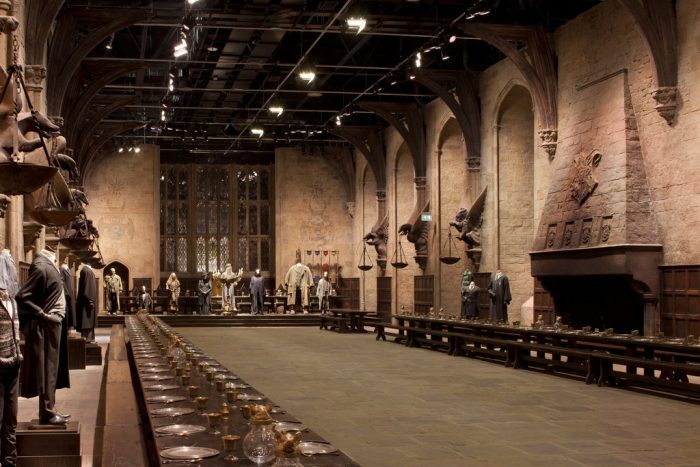 Three of the main characters did their actual homework while filming
Remember the scenes in Harry Potter and the Philosopher's Stone where Harry and his friends Hermione and Ron are seeing doing schoolwork? It turns out actors Daniel Radcliffe, Emma Watson and Rupert Grint were actually doing their homework for school at the time! We doubt that this schoolwork was as exciting as the tasks one would get at the Hogwarts School of Witchcraft and Wizardry though…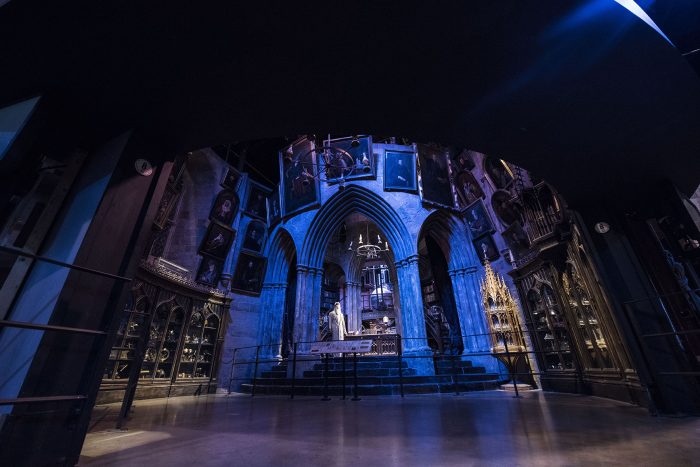 Actors James and Oliver Phelps weren't initially sure which twin they were playing
Even after being officially cast as the mischiveous duo Fred and George Weasley, neither James nor Oliver knew who exactly was supposed to play George and who was supposed to play Fred… Once the casting director cleared things up (James would play Fred and Oliver would play George), the twins were ready to play a few pranks on set, very much in line with their characters' cheeky demeanor! However, the swear they never switched roles as such – you can find out for yourself and much more about their extraordinary lives on set on 11 October.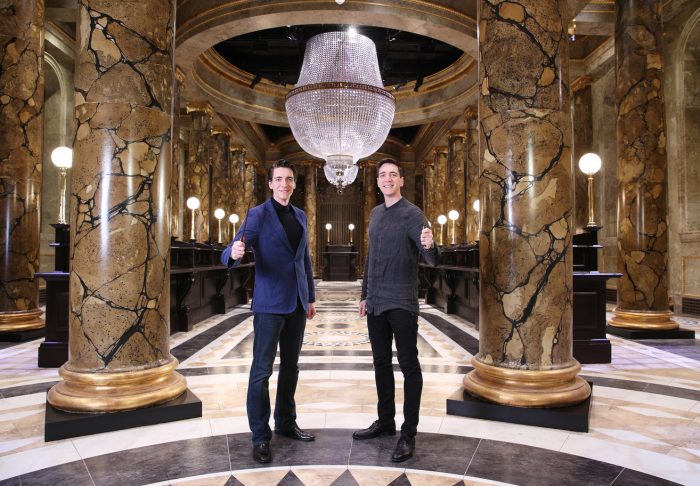 What you see at The Warner Bros. Studio Tours is the real deal
Visiting The Warner Bros. Studio Tours in London is not just an absolute must for die-hard Harry Potter fans – those who love a bit of real-life magic or are curious about the technicalities of filming and special effects will love this place. Featuring many of the costumes used for the film series, a multitude of striking props that might just make you believe in magic and magical creatures (even if it's for just one second) and the actual sets where filming took place (such as Diagon Alley, the Great Hall and the Forbidden Forest), there really is no better way to step into the world of Harry Potter and discovering the magic of film-making.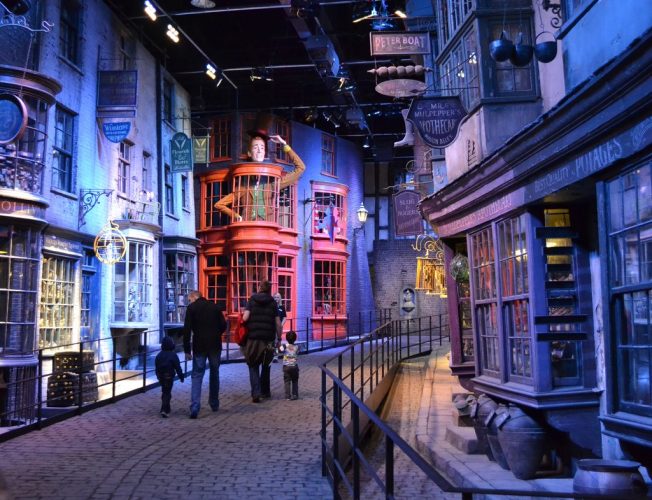 You can buy your tickets for our exclusive Warner Bros. Studio Event on 11 October here.