Read Time:
5 Minute, 22 Second
In the mood for seeing a cute animals in London? Believe it or not, this city is full of amazing spots for animal spotting. From furry friends to big sea creatures, big to little, classic spots to lesser known gems, we've got you covered.
Hackney City Farm
This charming little city farm located in the very trendy East End is perfect for both children and adults alike. Have a wander through its grounds and spot many a furry creature including donkeys, ginger pigs, goats and rabbits. The resident ducks and chickens, many of which roam freely around the farm, are busy laying eggs on a daily basis. These can be bought in the farm's shop.
As well as offering the chance to come up close to farmyards animals, Hackney City Farm also runs workshops, a beekeeping project, courses and volunteering sessions – all with a strong sense of community and environmental awareness.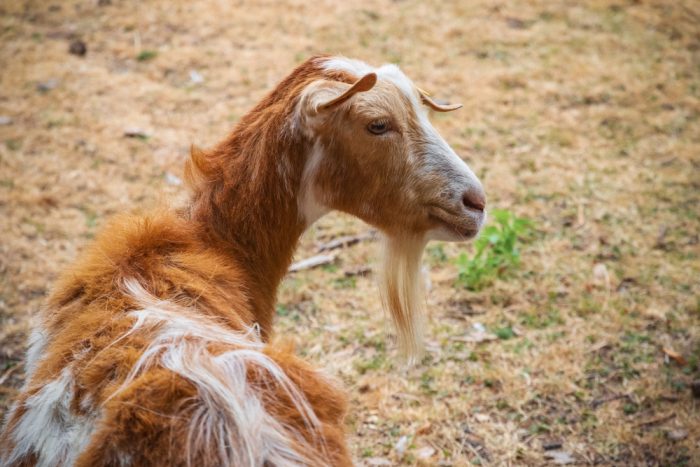 Queen's Park
A peaceful Victorian park in North West London, Queen's Park is probably the last place you'd expect to see animals. But London is all about finding unexpected things in unexpected places, and Queen's Park has followed this to a tee with its adorable little Pet's Corner. Home to a few rabbits, farm ducks, geese and goats, this location is simple yet worth a visit if you live close by or are planning to be in the area. And if you're lucky, one of the animal keepers might let you feed the animals.
Holland Park
Undoubtedly one of London's most luscious parks, Holland Park is guaranteed to charm every visitor that wanders through its 54 acres of semi-wild woodland, gardens and sports facilities. Its gorgeous Kyoto Garden, designed by a Japanese garden designer, is not only a very aesthetically pleasing patch of green with a waterfall and a pond but also home to some colourful, very exotic-looking fish. If fish don't particularly excite you, worry not, the park's resident peacocks are here to steal the show. Watch them walk nonchalantly through the gardens and have your camera at the ready. If they're in a good mood, they might just show off their striking tails.
If the fish and peacocks aren't quite enough, keep your eyes out for an unusually large number of squirrels in its woodlands.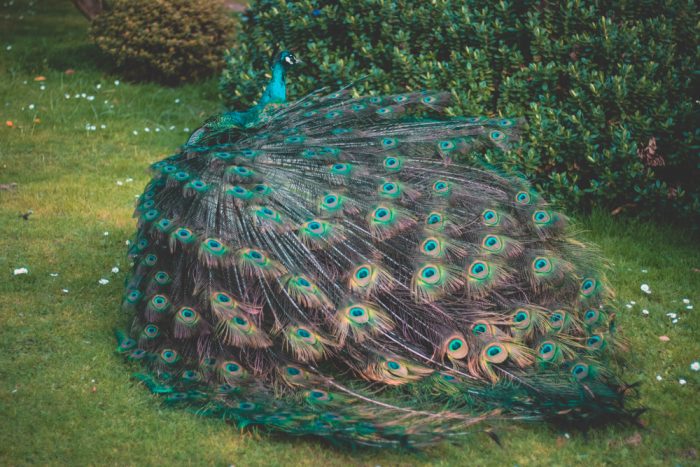 The ZSL London Zoo
This is the place to go if you want to see a lot of animals – about 19,000 to be precise. Lions, penguins, gorillas, meerkats… this is your chance to come (almost) face to face with many a wild animal and see some truly beautiful creatures. But if the animal lover in you is after something a little more hands-on (and great selfies), the Zoo offers 'keeper for the day' and 'meet the animal' experiences.
It's also worth noting that London Zoo is the world's oldest scientific zoo and carries out many conservation projects across the world. As it's a charity with no public funding every visit counts as further help for these projects!
Get a tickets for the ZSL London Zoo here.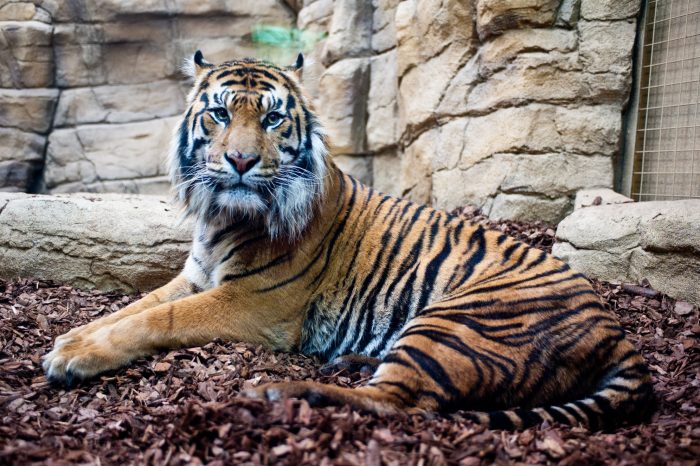 SEA LIFE London Aquarium
Have you always wanted to go under the sea? Well, the SEA LIFE London Aquarium is one very easy way to do this. With over 500 sea creatures on show including sharks, jellyfish, sting rays and turtles, the London Aquarium is home to many animals that have been rescued or are considered endangered species.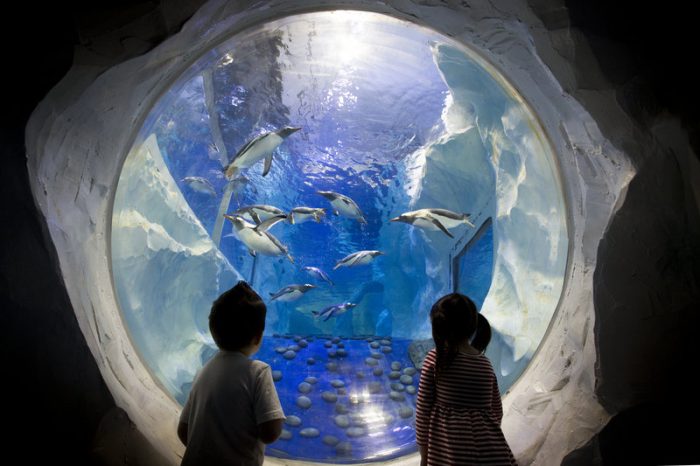 Get tickets for the SEA LIFE London Aquarium here!
St James's Park
London is pretty great when it comes to parks and wildlife, as most of the city's parks are filled with birds and squirrels. The lovely St James's Park, however, is a bit of a haven for bird watchers and lovers. Prepare to spot pelicans and herons peacefully parked in the park's little islands located within the lake. You might even have a pelican come and sit next you! There are also lots of swans, exotic ducks and much more. And don't be surprised if you see naughty visitors feeding the park's residents next to a 'don't feed the birds' sign.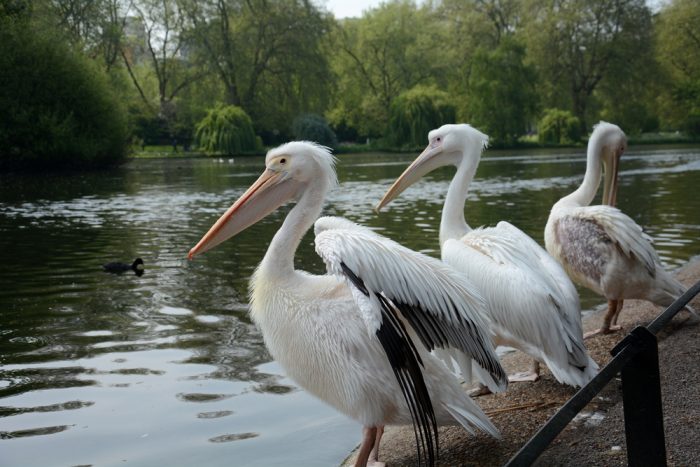 Horniman Museum
It might not seem very likely, but this spectacular anthropology museum in Forest Hill features a very cute Animal Walk. You'll be dazzled by the amazing resident alpacas on this Animal Walk. But don't forget to stop and say hello to the goats, sheep, guinea pigs, rabbits and chickens too!
Richmond Park
Do you feel like you need to get away from the hustle and bustle of London and maybe see some wildlife too? Then all you need is an easy journey to Richmond Park, one of London's most beautiful pieces of greenery. Located in the affluent borough of Richmond, it covers a whopping 2,500 acres and is considered a National Nature Reserve. It comes as no surprise then that there is wildlife aplenty too. However, birds and squirrels aside, it really is the stunning herd of deer that steals the show. With over 600 deer roaming freely in Richmond Park, spotting them really won't be an issue!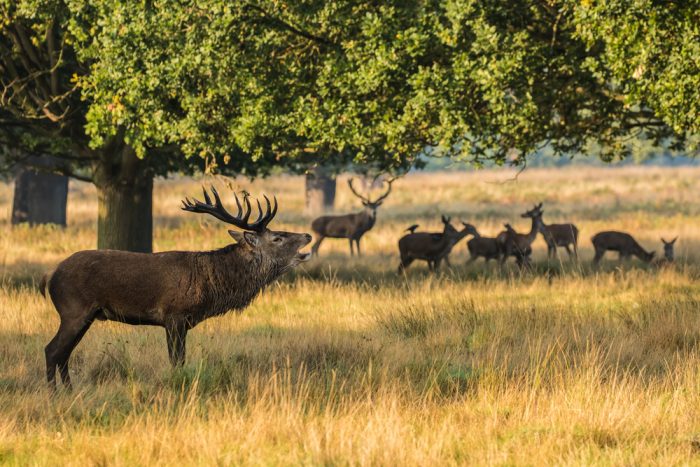 Clissold Park
This quiet, traditional park (which dates back to 1889) is not only located in one of North London's hippest areas, Stoke Newington, it's also a hidden gem when it comes to seeing animals in the midst of London's buzz! As well as a small herd of fallow deer, the park also has an enclosure for chickens and goats and an aviary for exotic birds.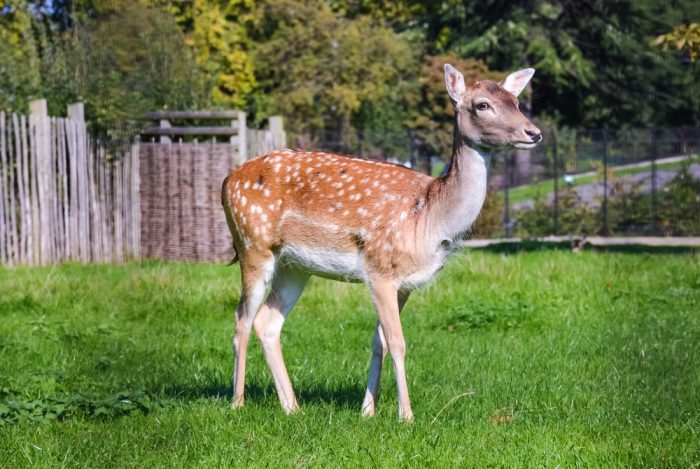 Kensington Park Gardens
Are you looking for an 'interactive' experience with animals that won't break the bank, is safe and ridiculously fun? Then grab an apple and head to the lovely grounds of Kensington Park Gardens for a pretty epic experience. In recent years, the park has become a hot spot for parakeets, London's unofficial mascots. These feral, bright green and arguably very cute parrots are more than ready to socialise with you if you offer them an apple. Just cut it in half for brownie points (or bite into it) and be prepared for one, two or even three parakeets to land on your hand (or head) and munch away at the apple for a few minutes. This is something you probably won't want to do just once!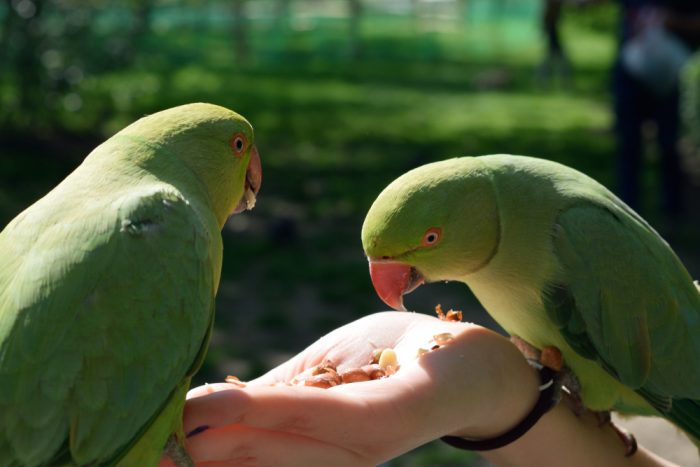 Tag us in your furry adventures @goldentoursuk!
---
Latest Posts: