Read Time:
3 Minute, 32 Second
Chains, chains everywhere. London is riddled with cafe chains. Leave the herd behind and try out these 5 unique and independent (and very London) cafes.
The Regency Cafe, Westminster
Nearest stations: Pimlico/ Victoria/ St. James's Park
Nestled behind Vauxhall Bridge road is the legendary yet unassuming Regency Cafe, first opened in 1946. Tiled walls, gingham curtains and a lino floor harken back to days of old when the Kray twins were the people to know, and it's this cafe's unique appearance that has seen it be the set of many a film. The cult classic Layer Cake starring Daniel Craig and Tom Hardy had some scenes in the Regency, as did the recent Elton John biopic Rocketman. The iconic cafe has also graced the stylish pages of Japanese Vogue.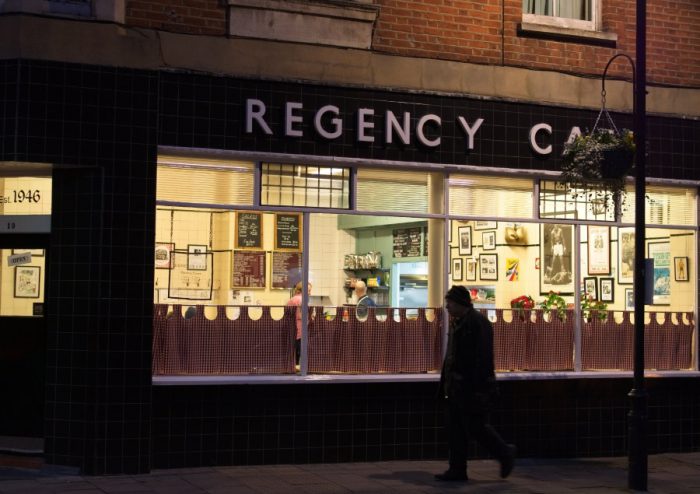 The House, Highgate
Nearest stations: Archway/ Upper Holloway
Whether rain or shine, snow or sleet, losing yourself on Hampstead Heath is an absolute delight. You'd be forgiven for thinking you'd stepped out of London through the wardrobe and in to Narnia with woodland, lakes and fields. After a day of sunbathing, swimming in the ponds or a brisk walk on a crisp autumn day, whether it's a hot chocolate or a cocktail you're after, The House in Highgate is the one for you. Formerly 3 different pubs, the potentially bleak building has been transformed into a buzzing arts hub by local resident and artist Maxine Fox.
The decor is eclectic and the furniture is cleverly spread out so everyone feels they have a space to themselves while still being sociable, and art exhibitions, gigs and creative workshops fill The Houses' calendar. During the day homemade cakes, superb coffee and delicious sandwiches grace the menu, and by night craft beer and cocktails. A relaxed and friendly atmosphere and a diverse crowd make this a wonderful place for whatever you fancy.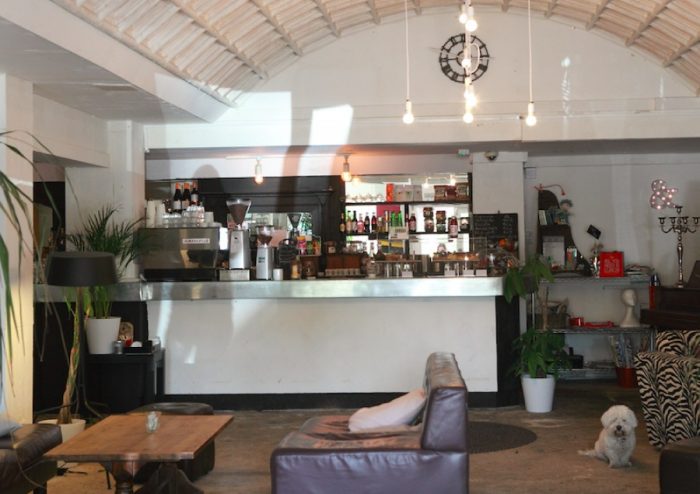 Marie's, Waterloo
Nearest station: Waterloo
If you're taking a stroll down the South Bank after a ride on the London Eye, looking for a bite to eat before being all cultured at the Old Vic or waiting for a train at Waterloo, Marie's on Lower Marsh street is what you're looking for. From the outside (and most of the inside) you'd be forgiven for thinking this was just a greasy spoon specialising in fry ups and builder's tea, and you'd be right. But it also serves some of the least pretentious and tastiest Thai food around. Fry up or beef rendang? Low prices and a huge selection of teas will keep you satisfied and bring your own booze in the evening. Winner.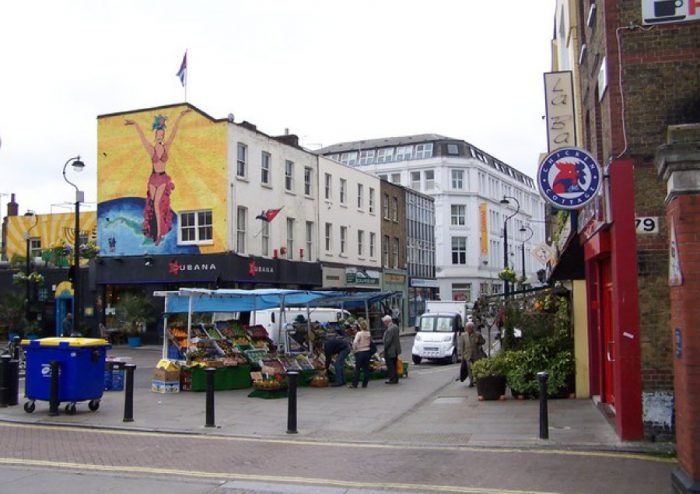 Yurt Cafe, Limehouse
Nearest station: Limehouse
Hidden away in east London's Limehouse, home to the original China Town is the unique little Yurt Cafe. A community venture set up by St Katherine's Precinct in 2015, you can enjoy the novelty of a yurt while sipping coffee or cocktails in this unique cafe.
An ethical venture, the cafe sources local produce where possible and even grows their own vegetables. Hosting comedy, music, poetry, debates, and talks you can experience some culture with your craft beer and cake.
As well as delicious daily food, the Yurt Cafe hosts feasts and is available for private hire.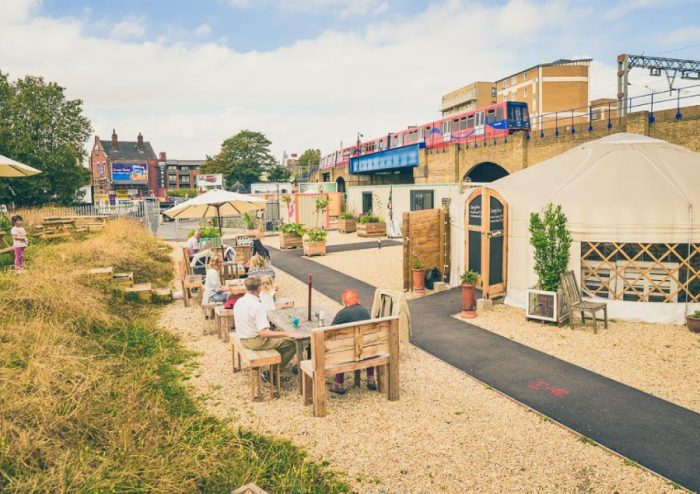 Bar Italia, Soho
Nearest stations: Tottenham Court Road/ Covent Garden/Piccadilly Circus/ Oxford Circus
Celebrating its 70th anniversary in 2019 Bar Italia on Frith Street is a Soho institution. Still owned by the original Polledri family, current owners being Veronica and Anthony Polledri. The building that is now Bar Italia was famously the site where John Logie Baird gave the first public demonstration of television in 1926.
Opening at 7am and closing at 5am, this place has seen some things. An espresso and a giant vanilla slice will put you out a few pounds and if it's a cocktail and a pizza it's not much more. The decor hasn't changed at all since the 1940s with famous patrons pictured on the walls, hanging salamis and an old jukebox in the corner.