Read Time:
9 Minute, 5 Second
Ah summer, our good friend. We've waited such a long time to see you so it's only fair we celebrate by going a little "cray cray". After all, our arch nemesis, October will soon prevail leaving us weeping into our leftover sunscreen and the until-next-year boxes of frozen lollipops.
So what can give us the most selfie-taking, hashtag-loving, Instagram-storying, summer ever? Yep you guessed it. Knew we could count on you.
FESTIVALS.
Whether you're looking for electronic music, classical music or hip hop, there are enough open-air festivals in 2019 to send your ears into outer space and all the way back again (or you know, enough to give you a good time at least).
Glastonbury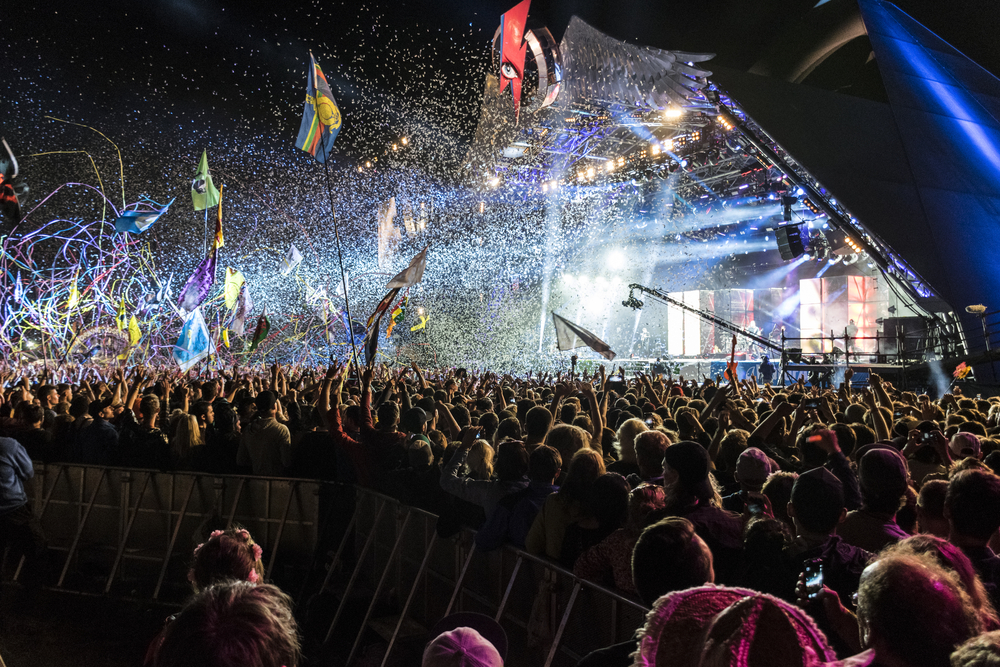 Let's get the biggen out of the way first because otherwise, you're only going to keep scrolling until you find it. So here you go. Here it is. The mammoth of all festivals. The David, the Goliath and the whole struggle in between.
It's Glastonbury folks.
Tickets to this bad boy sell out in a matter of mere minutes so unless you've got your stopwatch handy (yes, one of those outlandish inventions before the internet), you're probably going to be watching the highlights on YouTube.
This year's line up is enough to have us applauding already. With The Killers as the headlining act and The Cure on the Saturday night, it's got BOO YEAH written all over it. That's not all either, everyone's famous British rapper Stormzy will take to the stage alongside our neighbour, Kylie and good old 90's classic, Janet Jackson. Retro vibes.
Lovebox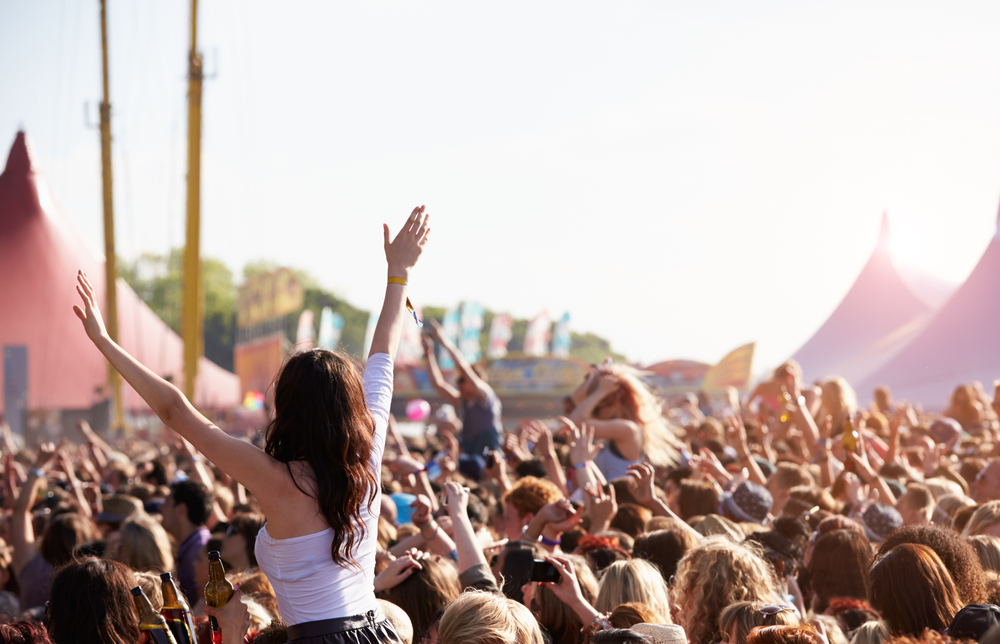 Block out the 12th and 13th July in your calendars because there's a Lovebox coming to town. Gunnersbury Park in West London will be hosting this year's hip 'n' happening summer festival and isn't set to disappoint.
With Chance the Rapper, Gigg's (and the cat he dragged in), Solange and a whole host of other A-list name drops, it's one of the most anticipated lineups of the year.
Creamfields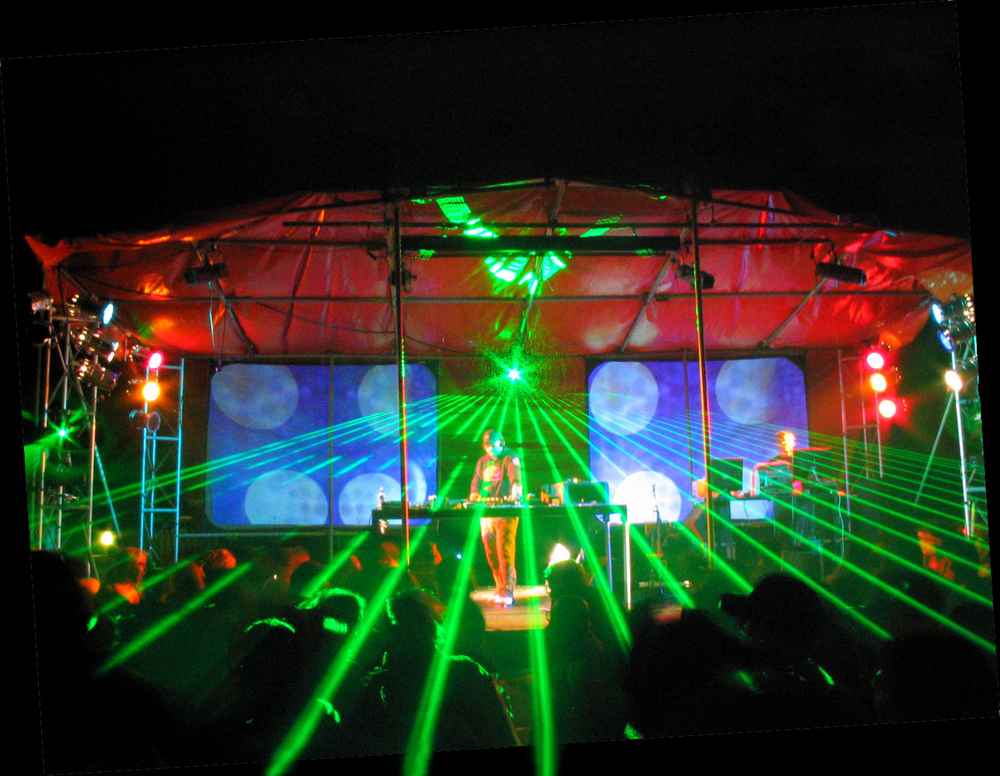 Maybe the one with the most tantalizing name – could there really be a giant field full of cream? No, save the giant strawberries for another time. But there can be a huge dance music festival in the (not so) well-known place of Daresbury.
From 22nd to the 25th August, in prime time summer, Creamfields reignites our flame and brings us live music that makes it almost impossible not to get our feet moving. And we're not talking a shuffle; we're talking a full-on, shape-shifting, head-bouncing routine that even has the musicians bewildered. Yes, they're the levels.
So let us share this little nugget of festival gold. If you manage to snap up Creamfields tickets (we're always available for a plus one…), then you'll get to enjoy the sounds of Faithless, FatBoy Slim, Afrojack, B,Traits and Calvin Harris. It might even get a little Pete Tong if you catch our drift 😉  
Boomtown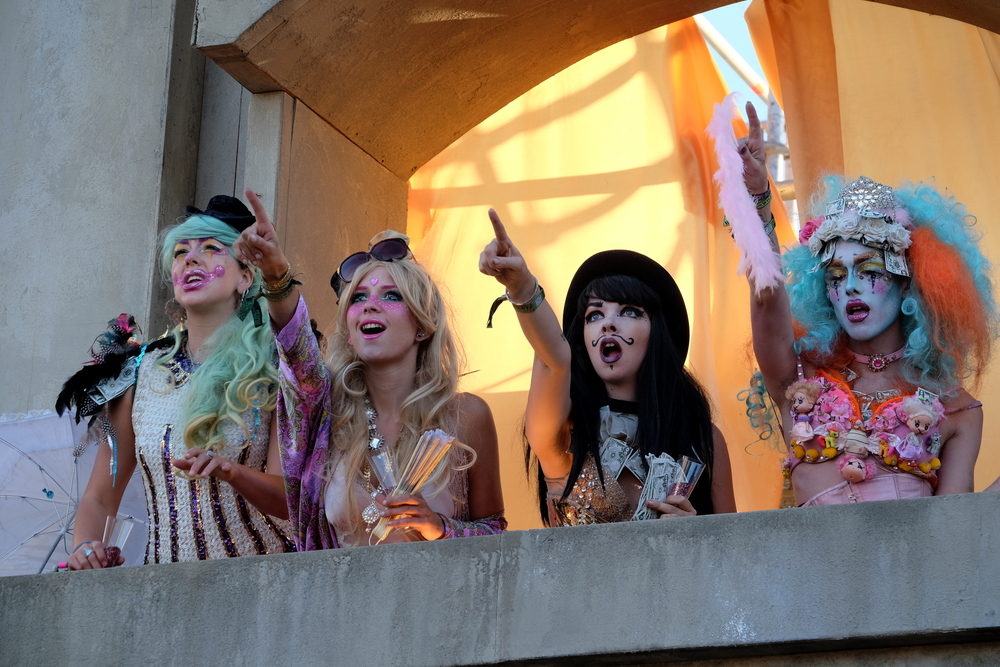 DFP Photographic / Shutterstock.com
We don't want to use the word "alternative", we really don't. But Boomtown, dear friends, is definitely a little on the niche side of life. It dances halfway between the fantastical world of Alice in Wonderland and halfway between what-on-actual-earth-is-going-on. But hey, we're game.
From 7th August until 12th August, Matterley Estate in Hampshire will turn into something you'd either classify as a complete dream or an utter nightmare. Unlike any other festival, Boomtown tickets give you different "districts" to explore; Relic, Barrio Loco, Dstrkt 5, Diss-order Alley, Metropolis, Forest Parties, Kidztown, Whistlers Green, Copper County, Old Town, Paradise Heights, Town Centre, Lion's Den and finaaaaally, Area 404. Phew, that was exhausting. But with all these new areas set to open for 2019, it's sure to be the biggest Boomtown yet. Stock up on the face paints, body glitter, rabbit ears, and pig's tails (yes, this is a genuine list).
Kew the Music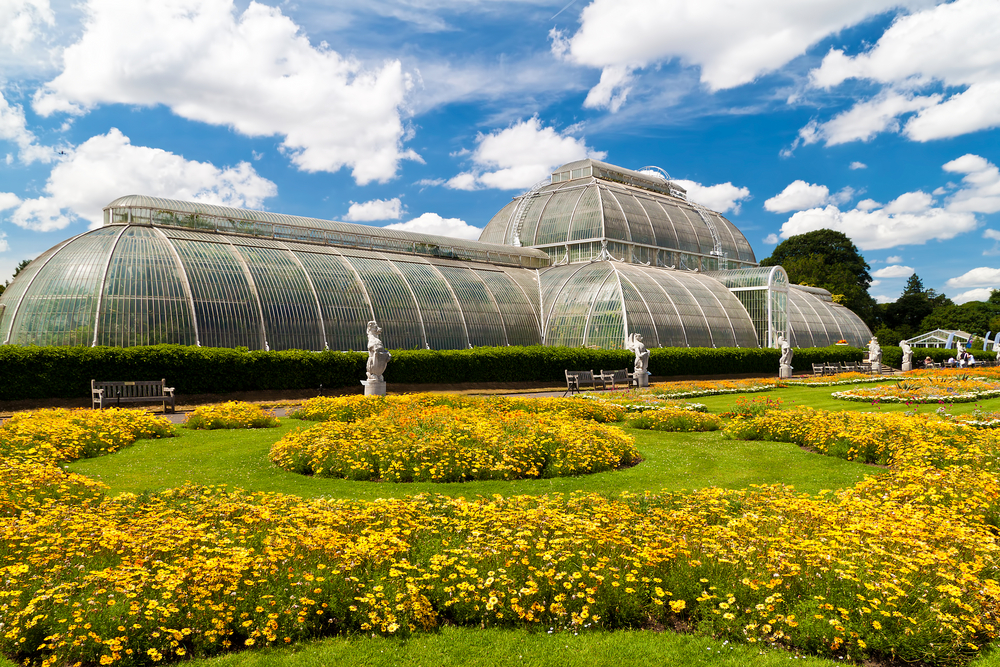 Known as a little piece of paradise on the outskirts of the city, Kew Gardens is an idyllic retreat for the local Londoner. With its exotic floral displays to its trickling ponds, there's something so serene about Kew that you're not that convinced its real name isn't Eden.
So what could we do to disrupt the peace? Throw in some live music! With singers and bands aplenty, dream-like views and picnic hampers full of goodies, it's well worth giving up the quiet.
This year's line up has none other than our favourite soulful queen, Jess Glynne, taking to the stage to tell us why she doesn't wear makeup on a Thursday (it's a song, by the way) so instead of grappling for Jess Glynne tour tickets for twelve useless hours, we've managed to nab a couple of these bad boys. Winning.  
British Summer Time – Hyde Park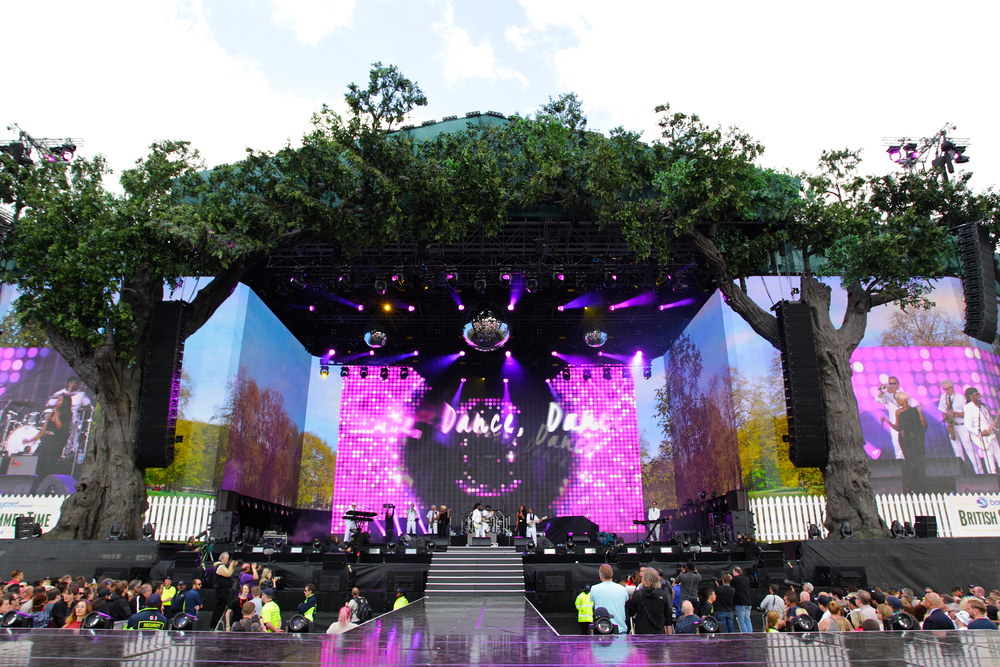 Twocoms / Shutterstock.com
The BST festival in Hyde Park is one of the most family-friendly out of all the England festivals. Set in the center of London, only a stone's throw away from Oxford Circus and the transport hub of Victoria, it's also one of the more convenient festivals to get to without breaking the bank (that trusty Oyster card will come in handy here).
On 12th July until 14th July, BST will welcome the likes of Robbie Williams (we're hoping he relights our fire…), the queen of ballads Celine Dion, Barbra Streisand and a whole host of other award-winning artists that are sure to get those fists pumping and the (awful) karaoke-sounds of the crowd singing.
Wireless Festival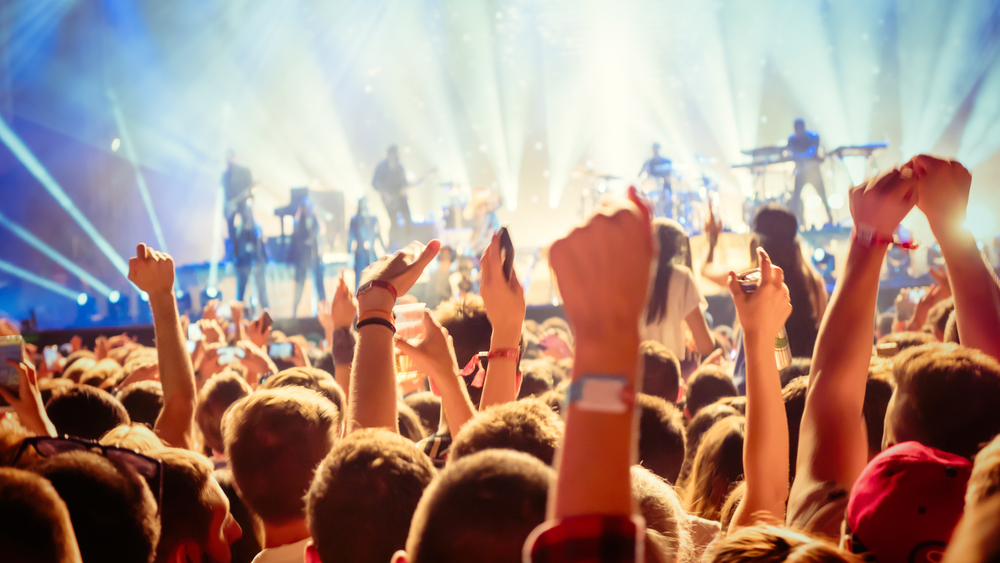 Wireless Festival UK is also a biggen. Another London-based festival but this time in the North of the city in Finsbury Park between 5th and 7th July. It's THE place to be if you're into the sounds of rap, grime, and hip hop and knows your Bugzy Malone to your Maleek Berry (and really, who doesn't?).    
Wireless promises some of the most famous (and debatably coolest) names in the charts at the moment including Cardi B, Ella Mai, Tyga and Future. As well as the most important parts of any festival; loads and loads of food outlets and bars – you know us too well Wireless, too well.
Isle of Wight Festival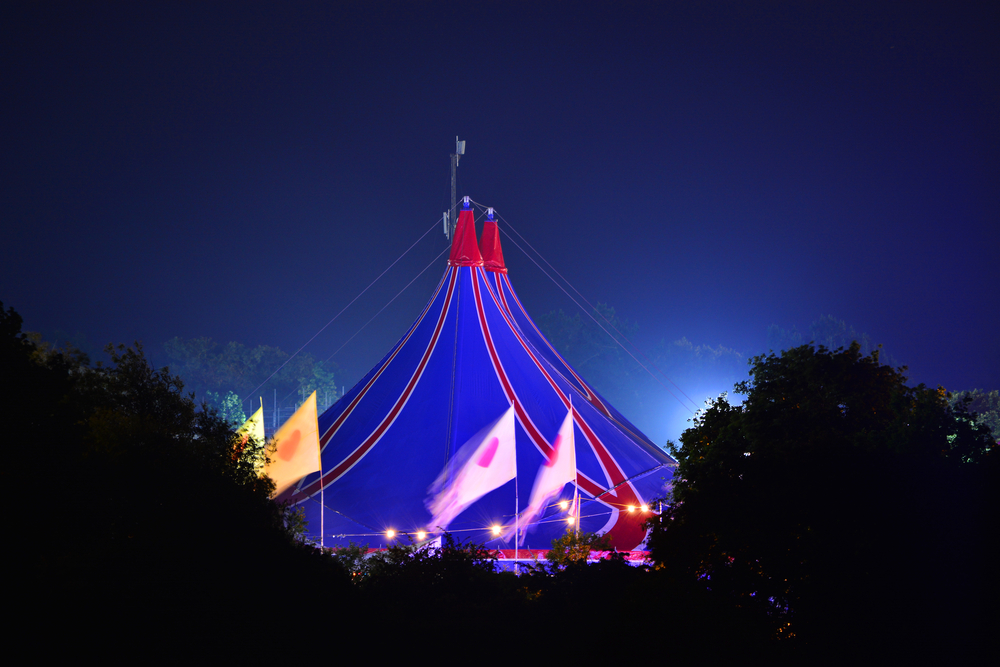 This early June annual festival in Newport has a music genre for everyone with the headline acts including Noel Gallagher's High Flying Birds, George Ezra, Biffy Clyro and FatBoy Slim. That's not even the whole shabang; they've also got Keane, Jess Glynne, Lily Allen and Wet Wet Wet (just to prove that love really is all around).
You've got options for luxury backstage camping at the Isle of Wight Festival or simply turn up, rock out and head back home again. This UK music festival is every employer's nightmare – the annual leave requests just come rollin' in.  
Hampton Court Music Festival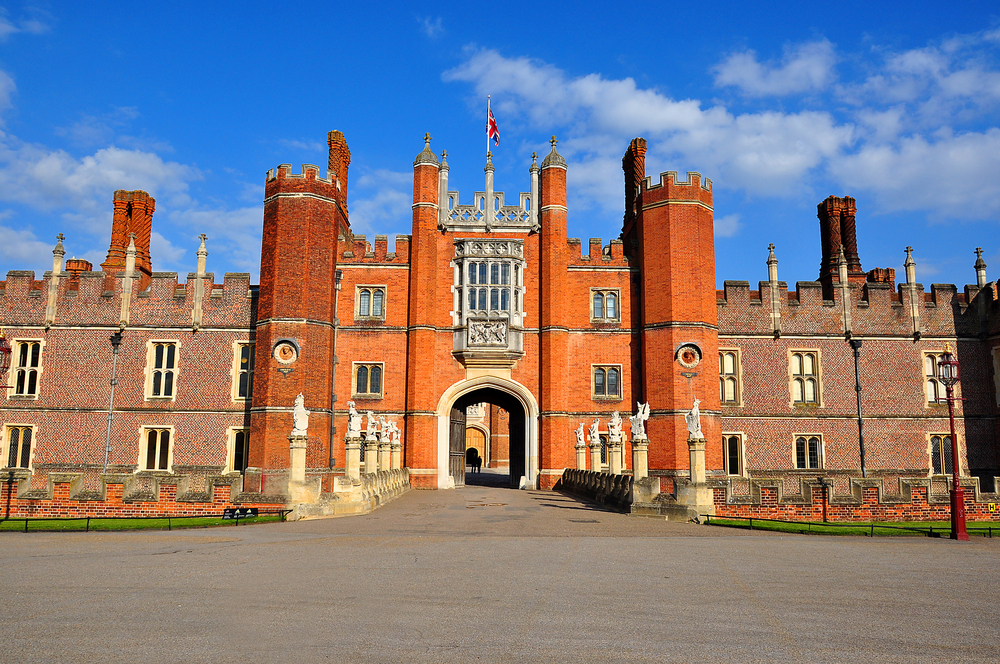 Hampton Court Palace? We hear you ask with the raised eyebrow emoji.
Admittedly, it isn't your typical festival location. After all, it's supposedly haunted by a flurry of furious ghosts and was the previous home of notorious Tudor King Henry VIII who seemed to enjoy beheading people just for the lols. Fortunately enough, that was a couple of hundred years ago at this point so you're safe to sit back and enjoy The Jacksons, Busted and Nile Rodgers with your head intact this summer.
With the backdrop of one of the most famous palaces in the country, what it lacks for in "alternative festival vibes" it makes up for in absolute jaw-dropping Instagrammable beauty. With lots of food and drink (champers included) and waterside gazebos, it's a summer treat we don't want to miss out on – do you?
Reading Festival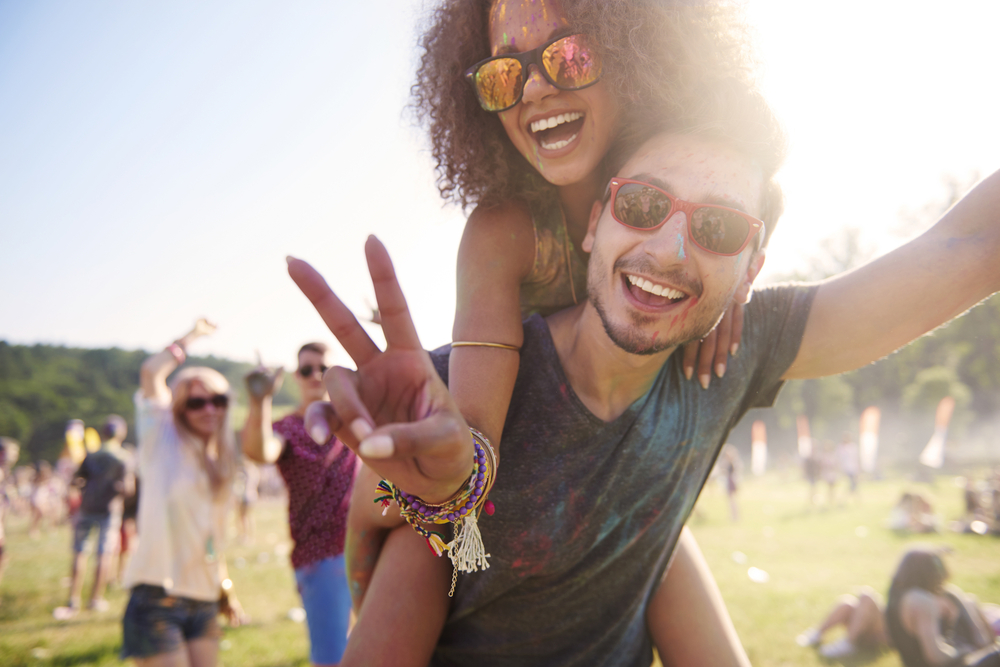 Festivals are for celebrating and Reading knows how to throw one heck of a Facebook-invite-to-the-whole-country type of party. Forget Kool and the Gang, celebrations are at this festival all day every day (well, between 23rd and 25th August at least).
With Reading Festival's headline acts making us almost topple over even before our apple ciders, you just know it's going to be 'lit'. With Foo Fighters, Twenty One Pilots, The 1975 and Post Malone all taking to the stage to entertain the thousands, we are sitting on the train ready to go 3 months in advance.
Download 2019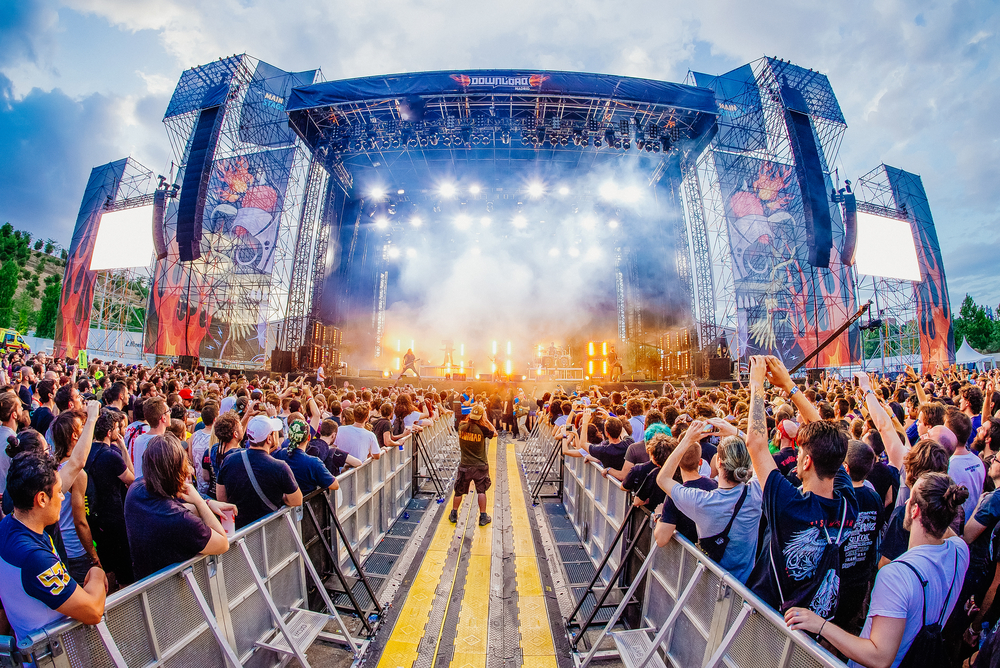 Christian Bertrand / Shutterstock.com
You thought we'd forgotten about this one didn't you? Oh no. We love us a bit of rock; give us some Slipknot and our firm fave Whitesnake any day of the week.
Download Festival is for the rockers amongst us, the headbangers, the mosh-pit lovers, the Def Leppard fans and it's all happening on the 14th to the 16th June in Donington Park. The great thing about Download is that it's not all music, there's entertainment (Circus of Horrors, Thunderdome, Bullicio Puppets to name a few), street food, enough drink to fill a brewery and enough O-M-G surprises to keep you on your toes!
This year's line up includes: Slash, Trivium, Rob Zombie, At the Gates, Skindred and many more.
Mighty Hoopla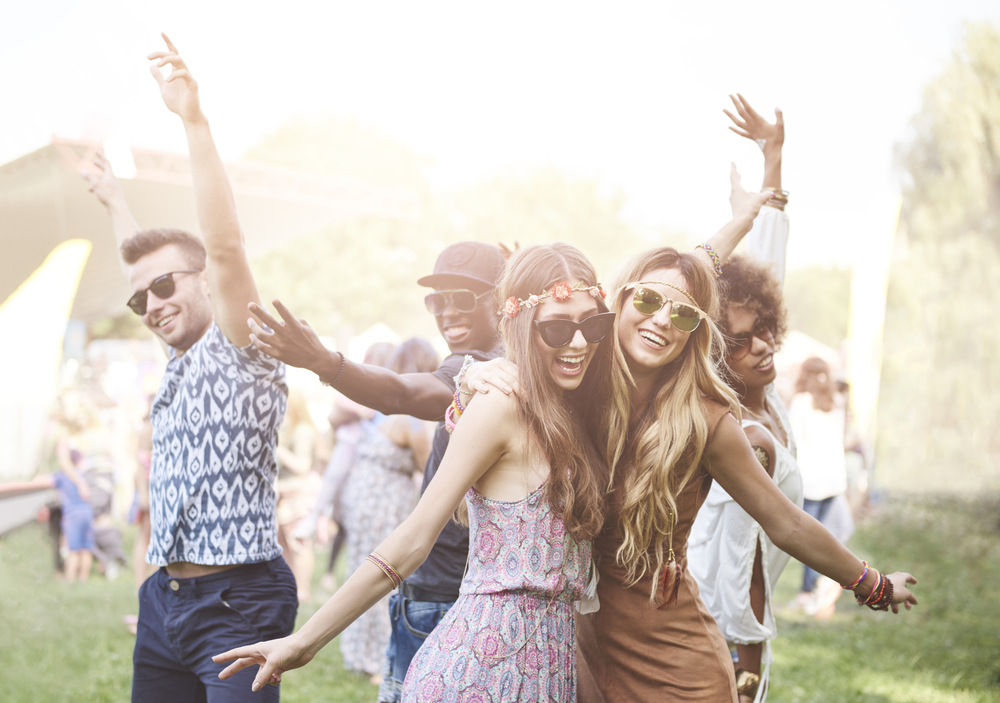 As Chaka Khan once famously sang, Ain't Nobody Loves You Better, and that our dear musical friends, is just how we feel about the Mighty Hoopla festival on 8th June. If all you're looking for is #funtimes and some old skool classics, all of your dreams have been answered with this absolute gem.
Featuring Kate Nash, Artful Dodger, Bananarama, Jamelia and Liberty X, you'll be transported back in time to the days of double denim, socks with sandals and perms (remember perms?!)
Once you've celebrated your youth all over again, you'll have the chance to head on into the official after party at Electric Brixton for some extra special guests.
Fusion Festival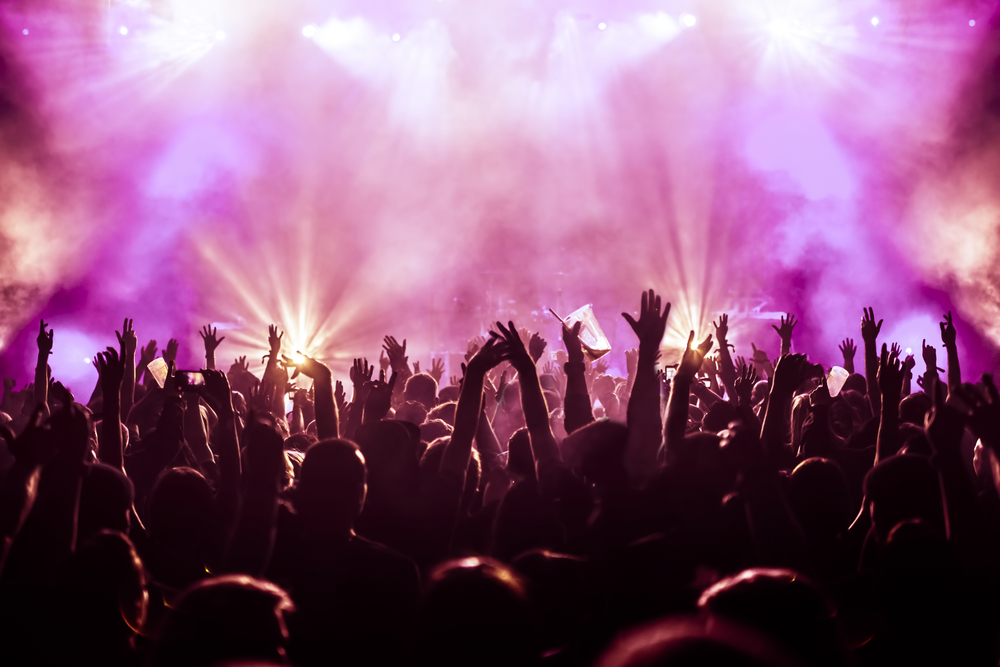 Fusion Festival definitely does what it says on the label; fusing all musical genres together to bring you a full and complete menu of all the artists and genres you could possibly want.
On 31st August until 1st September, you'll get to see the who's who of the celebrity music world with the lineup set to include the likes of Little Mix, Dizzee Rascal, John Newman, Clean Bandit and Sigala all giving us the jams of the summer.
In the words of Dizzee himself, it's quite frankly, BONKERS!
Whatever UK music festival you choose to showcase your top-notch moves this summer, be sure of one thing – have an absolute blast and remember where you heard it first (the answer is here. Always here).