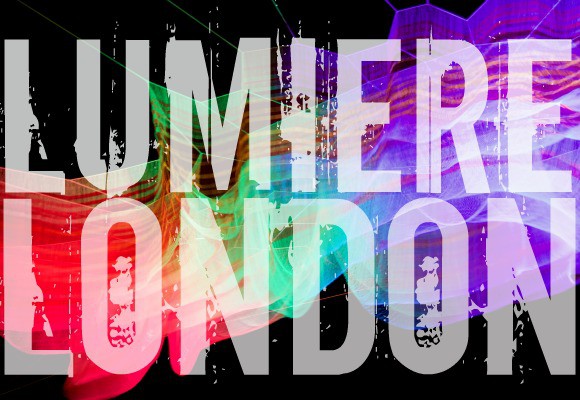 Stunning Pictures from Lumiere London
Last weekend, the free light festival Lumiere London featured across several Central London sites. Inky January evenings became bright with colour as people gathered to be some of the first to experience beautiful light installations by new and established artists from Britain and around the world.
We've featured some photographic highlights from the opening night, but if you attended the festival, why not share some of your pictures with us?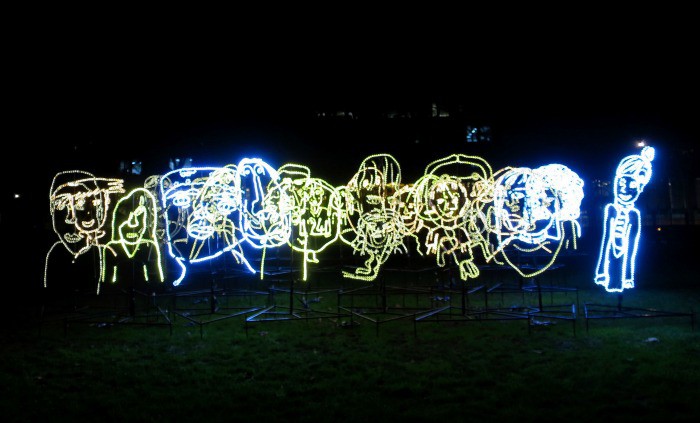 Image: Martin Deutsch
Brothers and Sisters by Ron Haselden was featured in Grosvenor Square in Mayfair. The piece is based on portraits drawn by London schoolchildren.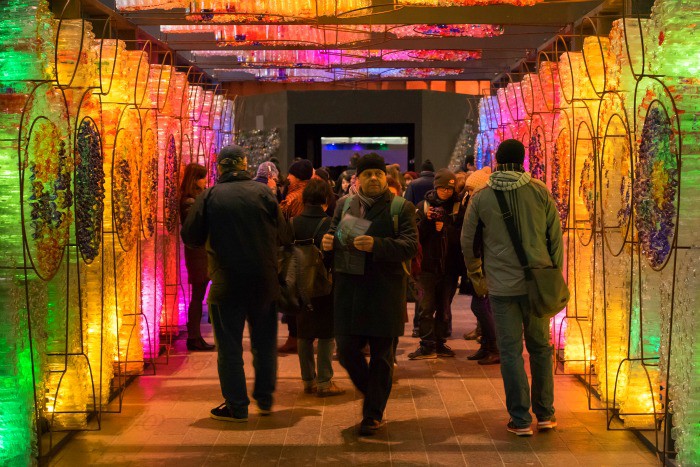 Image: Phil Rogers
Litre of Light by Mick Stephenson was displayed in Kings Cross, on The Crossing in Central St Martins.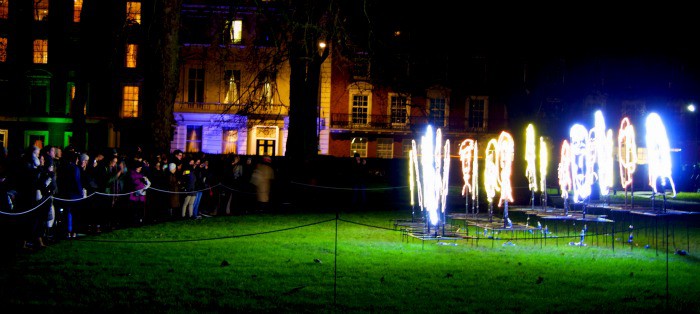 Image: Tony Hadnutt
Another beautiful shot of Brothers and Sisters by Ron Haselden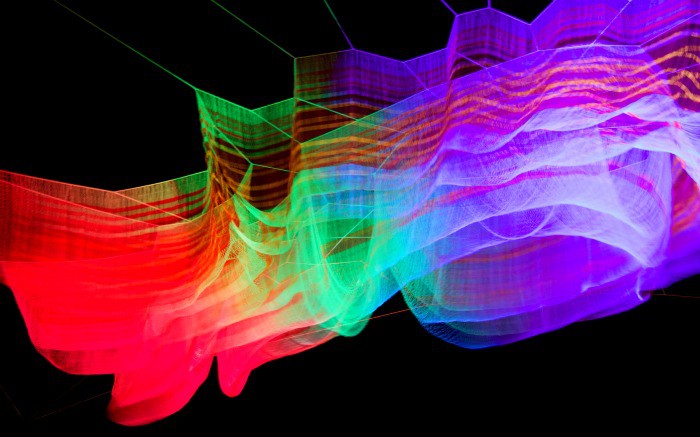 Image: Tony Hadnutt
Amazing colours shine over London's Oxford Street with 1.8 London by Janet Echelman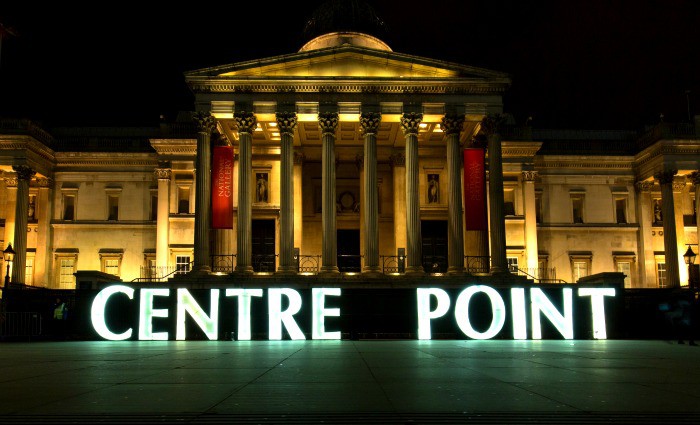 Image: Chris Andrews
Letters that usually stand at the top of Centre Point were temporarily displaced to Trafalgar Square.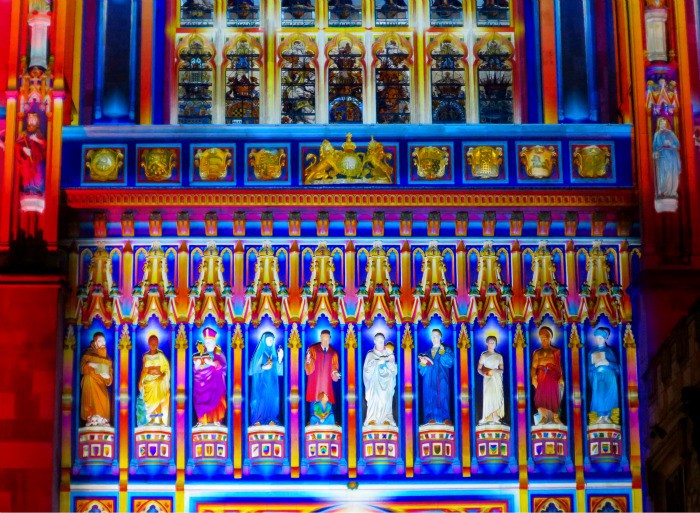 Image: Martin Deutsch
The Light of The Spirit by Patrice Warrener covered the iconic Westminster Abbey.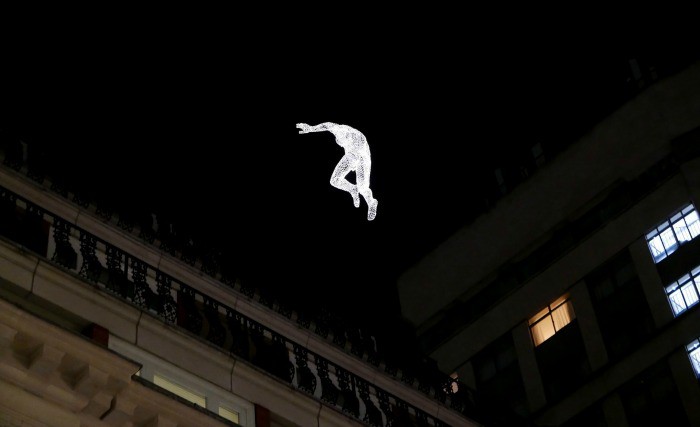 Image: polkadotsoph
Look upwards in St James Square, Jermyn Street and Princess Arcade and you would have seen these incredible human forms  crouching, frozen in mid-flight and hovering above you. The piece is Les Voyageurs (The Travellers) by Cédric Le Borgne.
Soak up the incredible beauty of London by night with our guided tour.
Do you have any pictures from Lumiere London?