Read Time:
2 Minute, 45 Second
The Secret To Taking A Perfect Selfie In London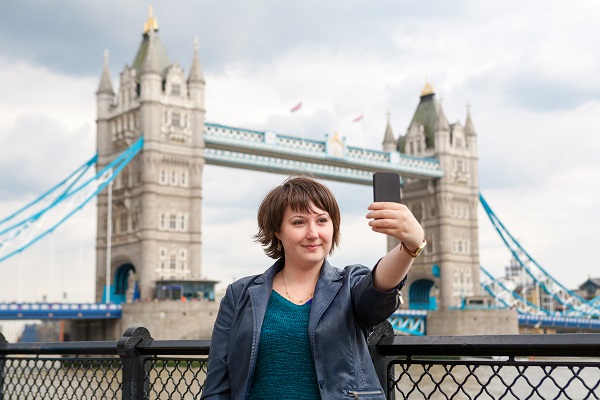 Earlier this week, London was crowned the selfie capital of the world to the sound of camera lenses snapping away across the city. The selfie phenomenon swept the world and beyond as even astronauts joined in with taking photographs of themselves and sharing with us back down on earth!
We're not surprised that taking a selfie in London is so popular – with so many fabulous attractions and landmarks to pose in front of, a full mobile phone battery is a must!
In light of the new findings, we've compiled some of our favourite London locations that are just ideal for capturing that perfect picture. What's the secret to a flawless selfie in the capital? Anything goes but you need to make sure you're in the frame along with a famous London scene!
1.       Madame Tussauds
At London's Madame Tussauds the selfie opportunities on offer are mind-blowing. From the Queen to Spider-Man and One Direction to Audrey Hepburn, Madame Tussauds is definitely one of the top places in the city to take some selfies that will make everyone green with envy.
2.       The London Eye
The London Eye looks good from any angle, making it top-notch selfie material. Whether you're standing directly below it, further down the River Thames or even decide to strike a pose inside one of the glass pods, you can't really go wrong with this much-loved London landmark.
3.       Warner Bros. Studio Tour London
The fabulous Warner Bros. Studio Tour London is a treasure trove of selfie opportunities for Harry Potter fans. Once the tour begins and you are let loose in the Great Hall with the freedom to move about the genuine Harry Potter sets, selfies are almost compulsory! From the nauseating Puking Pastilles display in Diagon Alley to the amazing Yule Ball ice sculpture and Fat Lady portrait, be prepared to use up some of that digital memory! You get extra credit from us for taking a selfie in Hogwarts uniform too.
4.       Tower Bridge
The most famous bridge in the world (this isn't proven but it's certainly in the top 5!), Tower Bridge is a familiar Victorian masterpiece that is about as British as a nice cup of tea and warm crumpet. With recognisable blue trim and two soaring towers, it's no wonder that Tower Bridge is often named one of the best places in London to take a photo.
5.       Big Ben
The long and slim Big Ben lends itself to a pretty hassle-free selfie. You can squeeze yourself in next to the historic clock tower with ease and because Big Ben sits next to the River Thames, there are a number of great spots for capturing a solo picture. Hopefully you'll have perfect conditions for your Big Ben selfie – it looks best with a clear blue sky in the background. See Big Ben during a Hop-On Hop-Off London Bus Tour.
Where would be your number one place in London to snap a selfie? Whether it's on your wish list or you've already taken that prized photograph, let us know which London attraction or location gets your vote!