Read Time:
1 Minute, 40 Second
A few weeks ago, for our Christmas competition, we asked you which you liked better: Christmas Eve or New Year's Eve? We loved your answers, so we featured them below – have a read and as you settle in for a cosy Christmas Eve, tell us what you think – Christmas Eve or New Year's Eve?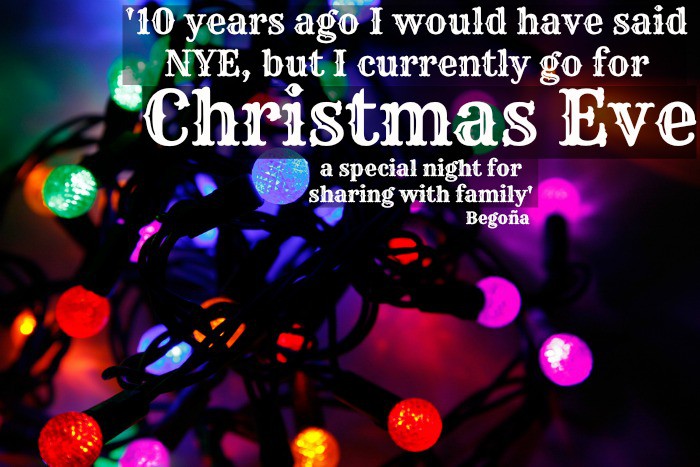 Bronagh
NYE – I love the fireworks!
Klaus Richards
I have to go with NYE. The chance to celebrate on the hour throughout the whole day has to be so much better than just the once on Xmas Eve. Lets all start with Wellington, New Zealand 11am — Melbourne, Australia 13.00 — Tokyo,Japan 15.00 — Hong Kong, China 16.00 — Kathandu, Nepal 18.00 — Dubai UAE 20.00 — Cairo, Egypt 22.00 — Paris, France 23.00 and London – Midnight!!! The challenge is making a local cocktail from each place you celebrate with !!!! – is there anyone who'd like to give this a go….. ?
Sally Allen
I love Christmas Eve! Excited kids, carols, mince pies and sherry!! Amazing fun with all the family.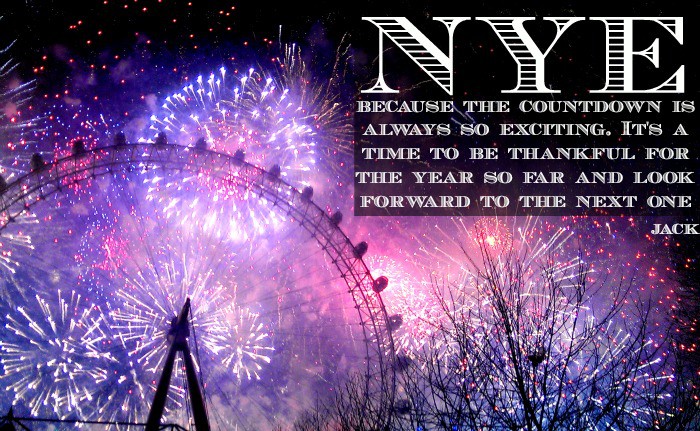 Barry
It has to be NYE. I love seeing the fireworks #xmasvsnye
Christy Elvidge
Xmas Eve, the night before Christmas. The excitement, the whole build up to see the excitement on the children's faces, the smell of Christmas dinners in the air, pulling a cracker and laying down on the sofa with the family, watching Christmas movie. Christmas is a time to get away with wearing funny onesies, a time to scoff your face with all the luxury goodness and most of all, the great company of family.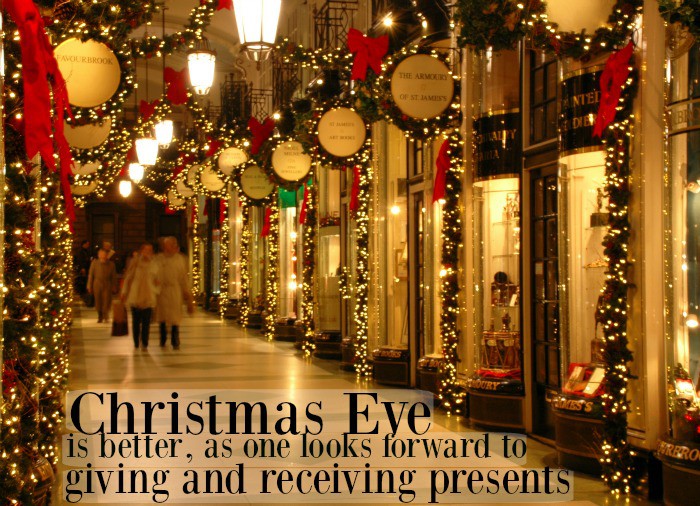 Alexandra Frances
Christmas Eve because that is the family's favourite time. It's time for good food, midnight mass and opening presents with the whole family. What can be greater then sharing a night filled with family love and excitement?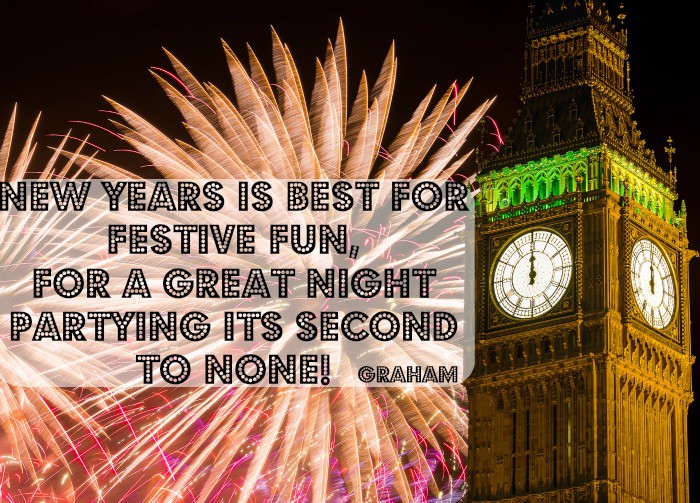 Silvia
I prefer #Christmas because of #familytime #fun!
Thanks to everyone who took part; and have a great Christmas!
Images from Alby Headrick, Oddtwang, Pug Girl and Chris Chabot via Flickr.