Read Time:
5 Minute, 10 Second
There's nothing better than cosying up with a hearty meal on a Sunday afternoon – who's with us? It's getting chilly out there, and we wouldn't blame you for wanting to eat, drink and hibernate in a cosy London pub for the foreseeable future – or at least on any given Sunday. In fact, we'll join you and tuck into a delicious roast dinner too. Just check our list below of 10 the best Sunday roast dinners in London – spread all over the city and with most of them offering delicious traditional meaty as well as vegetarian and vegan Sunday roasts, we hope to see you there…
Classic Sunday Roasts in London
Simpson's in the Strand
Ever dreamed of having a rather lavish Sunday roast? Well make your dreams come true and treat yourself to an experience like no other at the reputable Simpson's in the Strand. Dating back to 1828, Simpson's was a favourite of writer Sir Arthur Conan Doyle and even featured in a Sherlock Holmes story. You will definitely feel like you've taken a step back in time when your roast is presented to you on a silver domed carving trolley and cut by a professional master carver. Showy? Probably. Delicious? Absolutely.
Closest stations: Covent Garden, Embankment and Charing Cross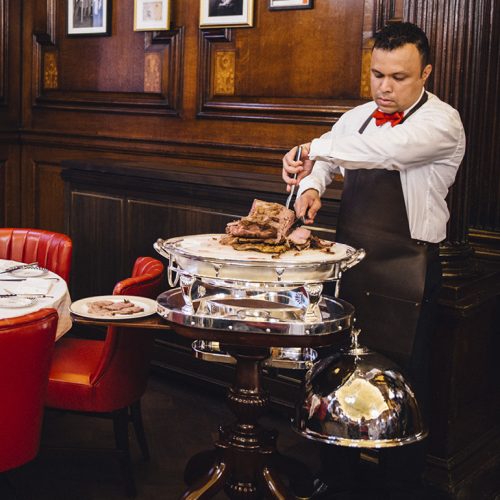 The Spaniards Inn
This is probably one of London's better known pubs thanks to its longstanding lifespan, idyllic location, connections to poet John Keats and highwayman Dick Turpin and, the fact that it's supposedly haunted by the latter. But hauntings aside, the Spaniards Inn is a gorgeous pub nestled in Hampstead Heath that has a delectable Sunday roast offering. From cherry orchard pork loin and 21-day aged rib to a whole roast chicken served with pigs-in-blankets, you're guaranteed to feel spoilt for choice.
Closest stations: Hampstead and Golders Green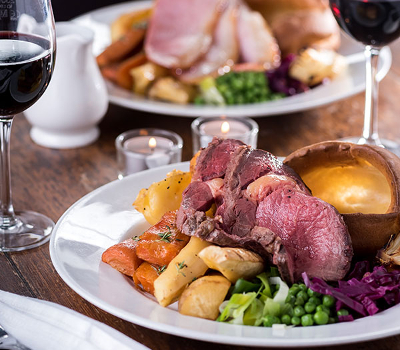 The Duke of Kent
Boasting lovely interiors and an enormous beer garden, the Duke of Kent in the heart of Ealing is a fabulous option for all ages and families. Its mouth-watering selection of Sunday roasts (such as the roast sirloin of Owton's dry-aged beef, roast loin of South Coast pork and the butternut squash and feta Wellington) is enhanced by the fact that it also offers a choice of small plates inspired by international dishes and flavours. It's a classic Sunday roast but with an interesting, varied twist.
Closest station: Ealing Broadway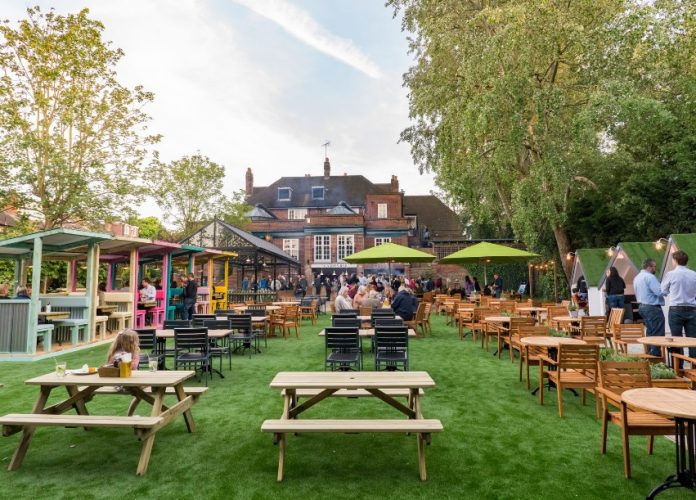 Vegetarian and Vegan Friendly Sunday Roasts
Parlour
This cosy yet effortlessly cool gastro pub peacefully hidden away in Kensal, North West London is as hip as it is family-friendly. Parlour serves food all day and will have your taste buds melting on a Sunday evening with its Great British Roast – which is catered to vegans too.
Closest stations: Kensal Green and Kensal Rise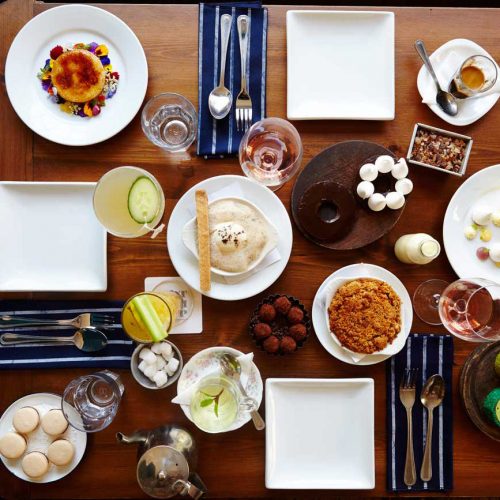 Paradise by way of Kensal Green
Eating, drinking and dancing – Paradise is a cosy yet glamorous and versatile venue to say the least. The West London public house has successfully balanced the double act of being a friendly local pub as well as a night spot for music, comedy and film. Not to mention that the pub's meaty and vegan Sunday roasts (all served with goose fat roast potatoes, double egg Yorkshire puddings and a generous amount of seasonal vegetables) are, quite simply, to die for.
Closest station: Kensal Green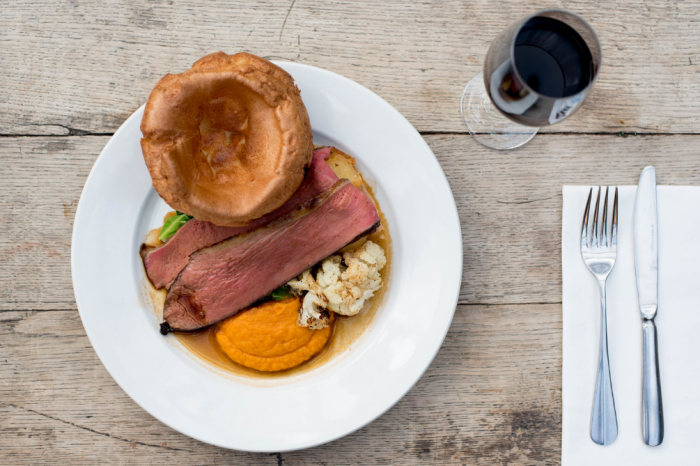 The Cat & Mutton
Located in the heart of the hipster-infused Broadway Market, this longstanding and characterful venue prides itself in serving pub grub and vegan-friendly dishes seven days a week. As well as trying one of its sumptuous roast dishes on a Sunday, you might want to treat yourself to a Bloody Mary or two – the pub's signature Sunday drink.
Closest stations: Bethnal Green and Cambridge Heath
Sunday Roasts near London Bridge
The Mayflower
Stepping into the Mayflower feels like stepping into a ridiculously authentic part of London. This historical pub (indeed named after the famous ship that sailed to America in the 1600s) claims to be oldest pub sitting on the River Thames – and when we say sitting we're being quite literal. If you're lucky enough to grab a spot in the pub's coveted area, you'll experience some delightful river views on its small outer decked jetty as you savour the pub's traditional Sunday roast, which includes Welsh lamb, Somerset pork and a vegan nut roast.
Closest stations: Rotherhithe and Canada Water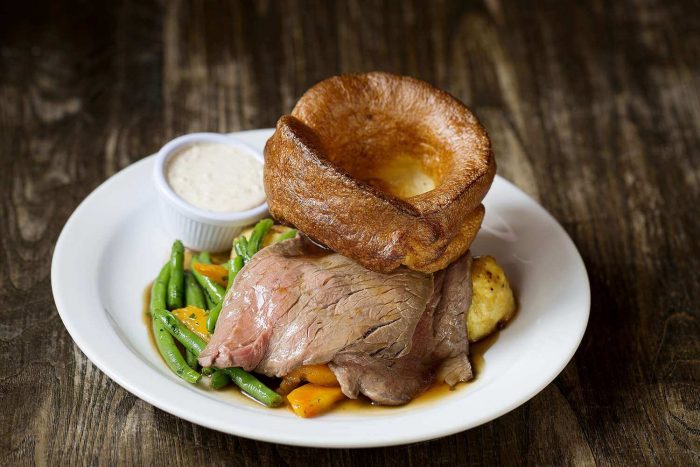 The Jugged Hare
From rabbit sausage rolls to squirrel croquettes and crumbed pheasant, it's no surprise the Jugged Hare declares itself London's leading game restaurant. The bustling gastropub is conveniently located in Barbican, making it a popular social spot for City workers. Its boasts plenty of menus, however if you do end up there for a Sunday roast why not try its Castlemead Farm free range chicken or roast leg of Herdwick mutton?
Closest stations: Barbican and Moorgate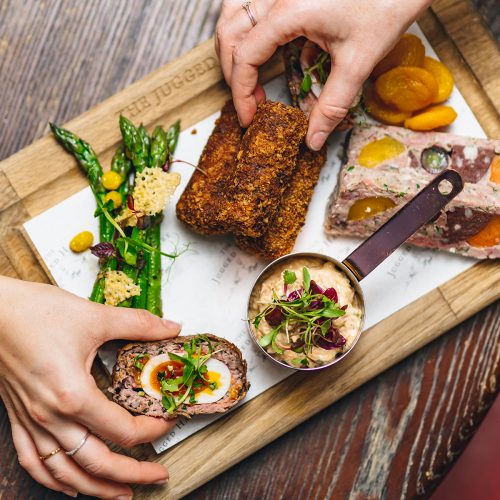 Affordable Sunday Roasts
Green Pea
A hidden gem if there ever was one, Green Pea has been serving ridiculously hearty, affordable Sunday roasts and authentic pub grub in Greenwich long enough to have built a solid reputation amongst south east Londoners and visitors alike. There are no printed menus – let the landlord tell you what there is to eat, wait patiently as it's all cooked from scratch and enjoy this fun and delicious experience.
Closest stations: Maze Hill and Greenwich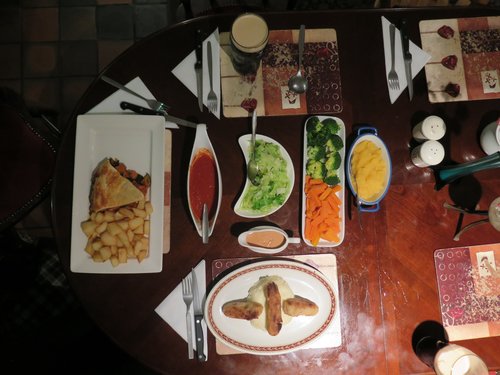 The Hemingway
Describing itself as a 'no-nonsense' pub that is proudly not a cocktail bar, the Hemingway is a firm favourite amongst East End locals. You'll find it in the charming area of Victoria Park – and while it has a scrumptious selection of Sunday roasts, you might want to try its delectable Beef Wellington. It's made to serve two, but we reckon even three people will be more than happy to share this irresistible dish.
Closest stations: South Hackney and Well Street