Read Time:
8 Minute, 10 Second
We all know that London is home to some of the world's best museums. It leaves both visitors and Londoners spoilt for choice (and overwhelmed!) when it comes to seeing iconic works of art or learning new things. But as well as some of the bigger, renowned institutions, London has plenty lesser-known yet fascinating museums and galleries that are well worth a visit. From taxidermy to fans, toys, psychoanalysis and neon, here are 15 hidden (and not so hidden) gems that you won't regret discovering.
Sir John Soane's Museum
Quietly tucked away in the middle of Holborn, Sir John Soane's Museum is a true wonder for the eyes. This former home belonged to British neo-classical architect Sir John Soane, who was also an avid art collector. At Soane's request, the house has barely changed since his passing in 1837, making it a very unique museum.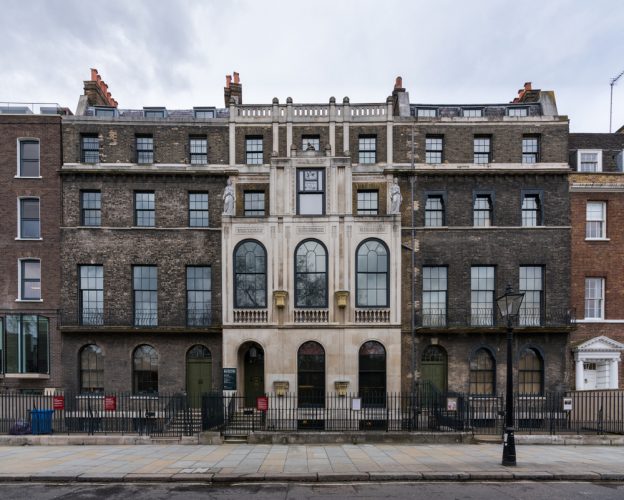 When exploring the house, visitors must be fairly careful as a large portion of the rooms and hallways are crammed – in the best possible way – with sculptures and artworks from Soane's vast collection of artifacts. This allows viewers to get up close and personal with the art in a way that feels almost interactive. As well as these memorable rooms, there's also a fab collection of paintings by venerated British artist William Hogarth. What's not to love about this weird and wonderful setting?
God's Own Junkyard
It's hard to categorise this cult hotspot in Walthamstow, North East London. But categories aside, God's Own Junkyard is an absolute-must see for those who love neon, retro vibes, bright lights and a quirky photo opportunity. It was created by artist Chris Bracey, who made a living out of producing stunning neon props for London businesses and Hollywood films.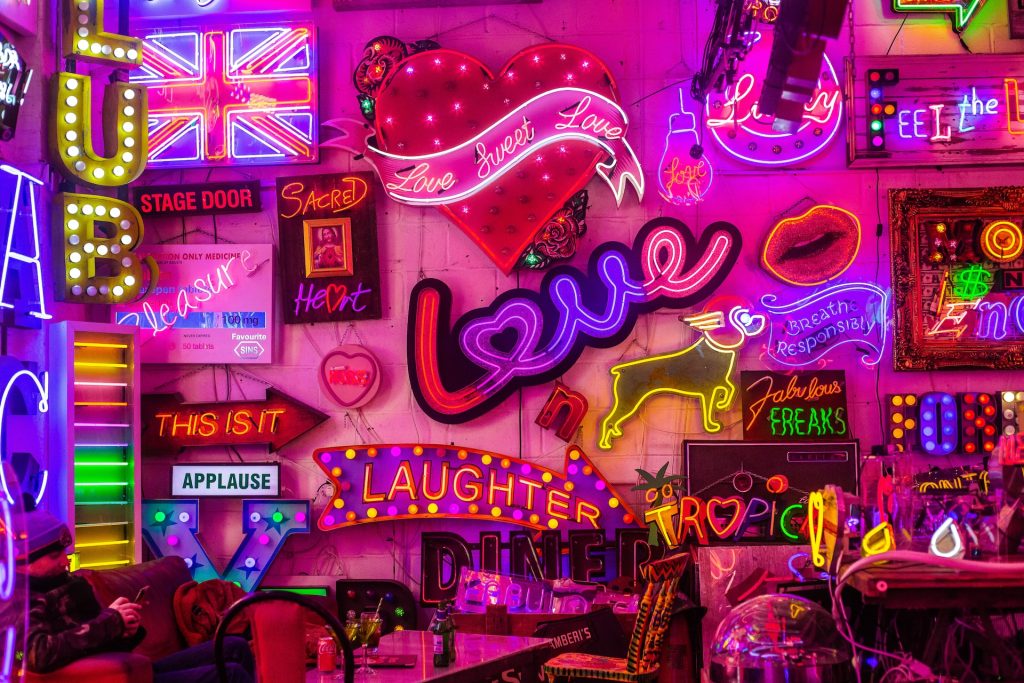 This self-described 'neon heaven' is unlike anything you'll have seen before. Prepare to be surrounded by thousands of weird and wonderful neon signs and artworks. Some of these have indeed been featured in films, while others are pieces that didn't quite make the cut.
Entry is free and there is also a café where customers can have some tea and cake. It's a great way to support this independently run-business that aims to keep the memory and work of Bracey (who sadly passed away in 2014) alive.
Strawberry Hill House
Conveniently located away from the hustle and bustle of the big city, you'll find the stunning and aptly named Strawberry Hill House. This beautiful little castle was erected in the 18th century under the vision of art historian Horace Walpole, who wished for a home that would reflect his whimsical and eccentric tastes. The result? A Gothic Revival building full of striking rooms with elements that add a dramatic flair.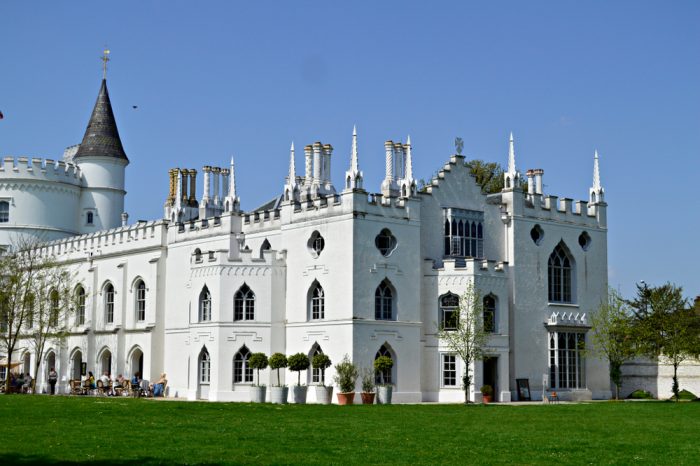 The castle, which underwent a huge restoration a few years ago, holds specialised exhibitions from time to time. However, it's worth seeing any time of the year, as each room is a work of art in itself. Don't forget to have a wander in the peaceful gardens and have your picture taken with the beautiful shell bench. It's an exact replica of a bench that Walpole had in the very same garden back in the 18th century.
Pollock's Toy Museum
In the buzzing area of Fitzrovia, Central London, you'll spot a very colourful store front that is Pollock's Toy Museum. Made famous in part by Instagrammers (who love capturing its cheerful façade), this quirky little place is a combined toy shop and museum featuring mainly Victorian toys. It's an independent, family-run business that proudly welcomes people of all ages and promises to take visitors on a playful, whimsical and fascinating journey.
William Morris Gallery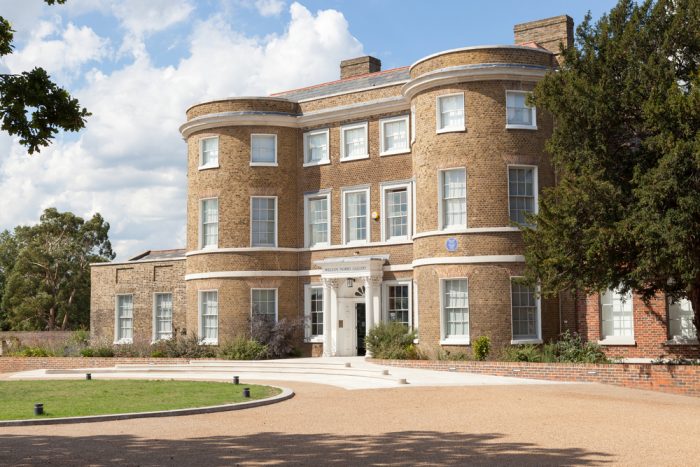 William Morris was a successful textile designer and social activist in 19th-century London. To this day, Morris's highly distinctive nature-themed and floral creations continue to inspire interior designers, fashionistas and artists alike. So it's no surprise that his former childhood home in Walthamstow – a Georgian house where Morris lived with his mother and 8 siblings from the age of 14 to 22 – makes for an inspiring visit. Turned into the William Morris Gallery, this charming place holds the world's largest collection of Morris's work. It also offers a deeper vision into his inspirations, family life, social circles and political views.
Design Museum
With an ultra-contemporary location in Kensington, West London, the Design Museum is one of those underrated, worth-a-visit spots. Its mission is to spread knowledge about the design industry and its history while looking ahead to the future and championing new talent. The association regularly holds exhibitions focusing on a variety of topics from fashion to cinema and architecture. But its permanent collection gives a great insight into the history of design in an eye-catching and playful way.
Horniman Museum and Gardens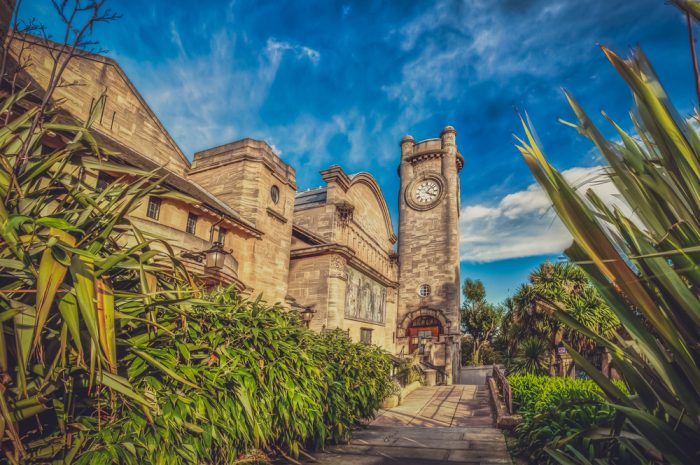 Self-described as 'a free gift to the people', the Horniman Museum is a family-friendly place based in Forest Hill, East London. It specialises in anthropology, natural history, musical instruments, and a large collection of taxidermy. With over 350,000 objects on display, it is one of London's most specialised and unique museums. You'll also love the 'Animal Walk', where you'll get to see alpacas, goats, sheep and other furry residents!
Leighton House Museum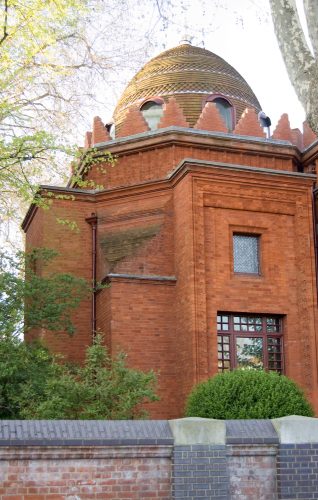 In case you didn't think Holland Park had *quite* enough on offer (such as being conveniently located right next to Notting Hill and a beautiful park), it turns out that, tucked away on one of its pretty streets, there is a must-see gallery.
Leighton House Museum is the former home of Victorian painter and sculptor Frederic 'Lord' Leighton, who lived and painted in Holland Park for many years. The house itself is stunning. You'll marvel at the Arab Hall, Islamic tiles and small fountain within said hall (yes, you read that right). There are also many works of Leighton as well as his contemporaries on show, making this place an absolute treat for the eyes.
Museum of the Home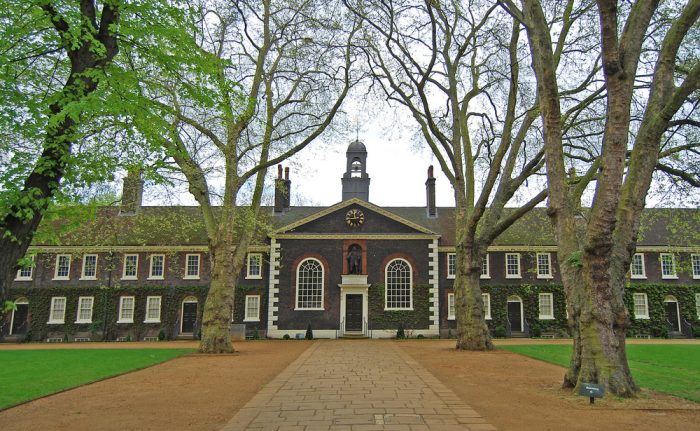 Sat neatly in the trendy area of Hoxton in East London, the quirky Museum of the Home explores homes from the 1600's to the present through a series of period room displays. Housed in almshouses built in 1714, the museum has undergone major renovation in recent years and now offers more exhibition space, a café, wonderful period gardens portraying the role of the garden at home over the years and more.
The Queen's House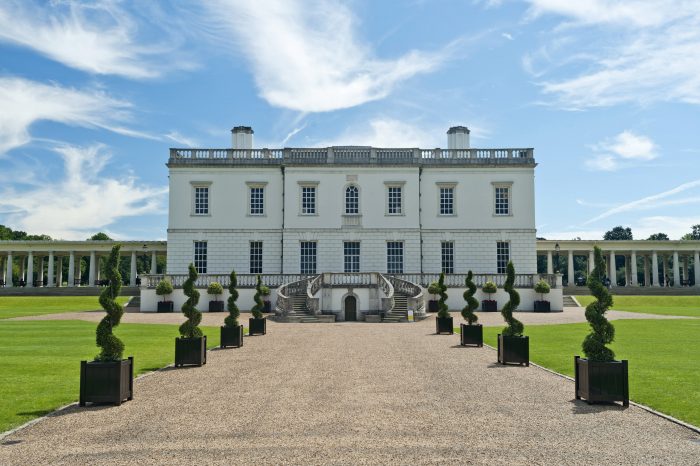 Renowned architect Inigo Jones created this former royal residence for King James I's wife Anne of Denmark in the early 17th century. Rumour has it this 'gift' for Anne was a form of apology from her husband, who swore in front of her after she had accidentally killed one of his favourite dogs during a hunting session!
Used by members of the royal family until 1805, the Queen's House is famous for its beautiful art collection, which includes works by the likes of Gainsborough, Reynolds, Turner and Hogarth. It also features the beautiful and famously haunted Tulip Stairs. That's right – be prepared to bump into a ghost or two while you visit!
While you're in the area, visit the home of Greenwich Mean Time, the Royal Observatory!
Guildhall Art Gallery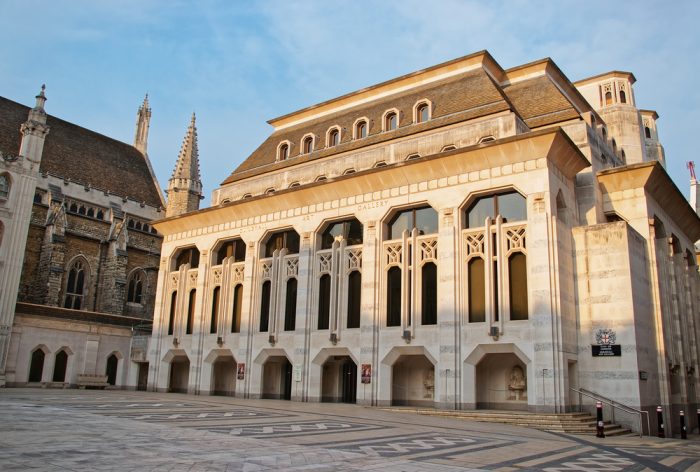 Tucked away in the busy City of London is the Guildhall Art Gallery. Built in 1885, it has a great display of both classical and contemporary paintings, drawings and sculptures that revolve mainly around the history of London and England. Moreover, extension plans were made in 1985, only for a Roman Amphitheatre to be discovered in its lower levels! This surprising piece of architecture is now luckily also on show for visitors, signifying London's unique history.
Whitechapel Gallery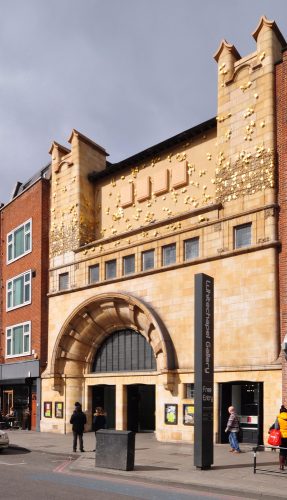 Considered by many as one of London's most cutting-edge art galleries, the Whitechapel Gallery has been at the forefront of showcasing contemporary art ever since its establishment in 1901. It's located in Aldgate, next to the very trendy area of Shoreditch in East London, and proudly describes itself as 'the artist's gallery for everyone'.
The Fan Museum
London really does have a museum for everything – the Fan Museum being a fine example of this! Located in Greenwich, this charming place holds over 5,000 fans from the 11th century to the present day. But as niche as this sounds, fashionistas and art lovers will undoubtedly be in awe of these surprising works of art. And why not indulge in a spot of afternoon tea in the museum's lovely orangery?
Freud Museum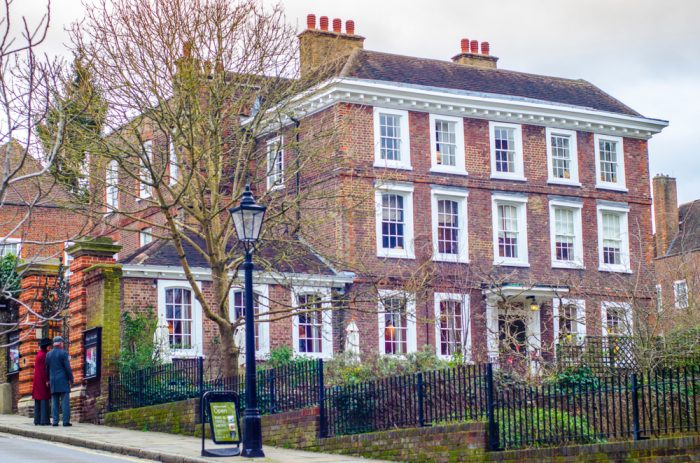 Did you know that the founder of psychoanalysis Sigmund Freud lived in London during the last year of his life? His home, which he shared with his daughter Anna, a child psychoanalyst, was located in the picturesque suburb of Hampstead. Anna lived there until her death in 1982 before it opened to the public four years later as a museum. Ideal for those interested in the life and legacy of Freud, the Freud Museum holds a great variety of exhibitions, workshops and events throughout the year.
V&A Museum of Childhood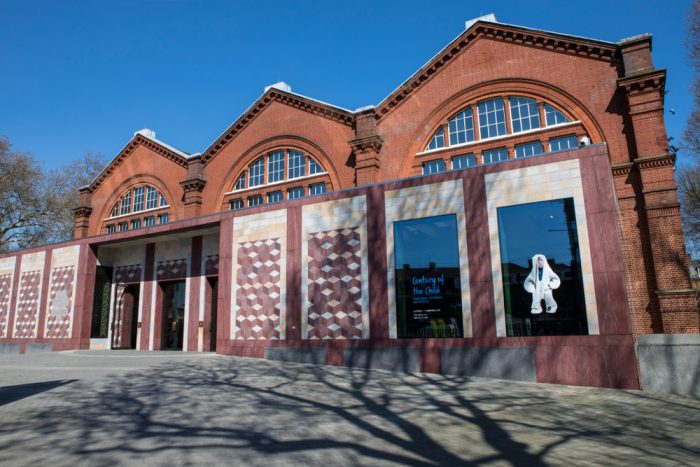 The V&A Museum of Childhood in Bethnal Green, East London, explores the many aspects of childhood. It's great for both kids and adults. As well as temporal exhibitions, it has a fascinating assortment of historical and contemporary childhood-related objects and boasts the largest collection of dolls in the UK. Visitors can also expect to see many teddy bears, clothes and even furniture, making this place a rare chance to rediscover your childhood in the most imaginative of ways.
Make sure to tag us in your spectacular pictures @goldentoursuk!
---
Latest Posts: