Read Time:
3 Minute, 27 Second
6 Mistakes Made By First Time Visitors In London And How To Avoid Them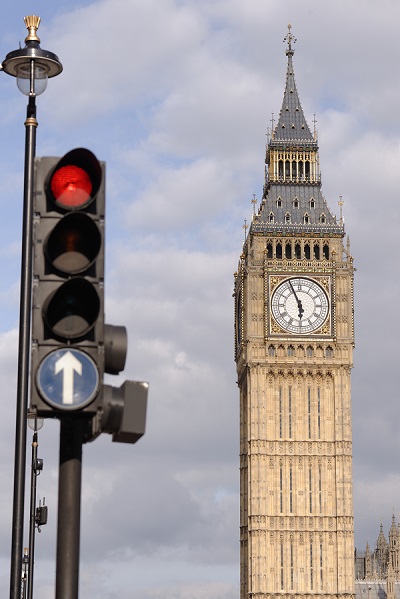 When visiting a new country or city for the first time, you can't be expected to know everything! It can be tricky making decisions about where to go, how to get there and how to prepare, so we've compiled some common mistakes to avoid when visiting London. Some may seem obvious, but you'd be surprised about how many unsure visitors fall victim to them for one reason or another!
1.       Not using an Oyster card
So many visitors to London think that just because they're only here for a short time, the trusty Oyster card isn't for them. The likelihood is, in many cases, the Oyster card is a brilliant choice for both Londoners and visitors to the capital. Check out more about the benefits of the Oyster card here: How To Save Time And Money When Travelling Around London.
2.       Not visiting unique, independent restaurants
London is full of chain restaurants – McDonald's, Pizza Express and Nando's can be found in so many locations across the city. It can be tempting to stick to old favourites, especially when visiting a big city you don't know very well, but London is packed with exciting independent eating venues. Chat to the locals and see what they recommend – you could find yourself tucking into delicious dim sum in Chinatown or discovering an authentic and trendy gastropub!
3.       Not looking at a map
First time visitors to London are often surprised at how close some attractions are to each other. Did you know from Buckingham Palace you can walk to the Churchill War Rooms, Westminster Abbey or Big Ben and the Houses of Parliament in 15 minutes and under? You'll often discover hidden gems and fascinating streets that you would have missed if you hopped on a bus or ventured underground to the Tube. Grab a map and plot your route – don't be afraid to get a little lost!
4.       Not exploring outside of London
We love London – the UK capital has so much to offer and no two days are ever the same in this fast-paced city. However, it's worth exploring what the rest of the country has to offer, even if you don't go very far! Rolling hills, historic castles and pretty towns are just waiting to be discovered and they're not hours away either. The lovely Windsor Castle is just over an hour away from central London and is an absolute treat to visit – it's the Queen's favourite weekend residence!
5.       Not packing for all the seasons
The sky above London is as changeable as the city itself; you can be shivering in the chilly morning air at the start of the day and enjoying some sunshine in the afternoon wearing just a t-shirt. Temperatures can bounce by 10 degrees Celsius either way over just a few days and you're often not given much warning when the heavens open. Make sure you pack for all the seasons – even if you visit London in summer a light coat should still be a suitcase staple! Don't worry about bringing a brolly; you can buy them nearly everywhere here.
6.       Not making the most of London's museums
A number of museums in London are completely free to visit, something many visitors are surprised to learn about the city! London is a pretty expensive place to visit for many people, so the free museums are a huge highlight and the whole family can spend hours at these fantastic attractions. The spectacular Natural History Museum is free to visit, as is the Science Museum and the Tate Britain. Take your pick! You can see the full list of free museums and attractions here.
These are just a few helpful hints that should help out first time visitors in the capital. If you know about London and have any other top tips for people visiting the big city and the UK for the first time, let us know below!