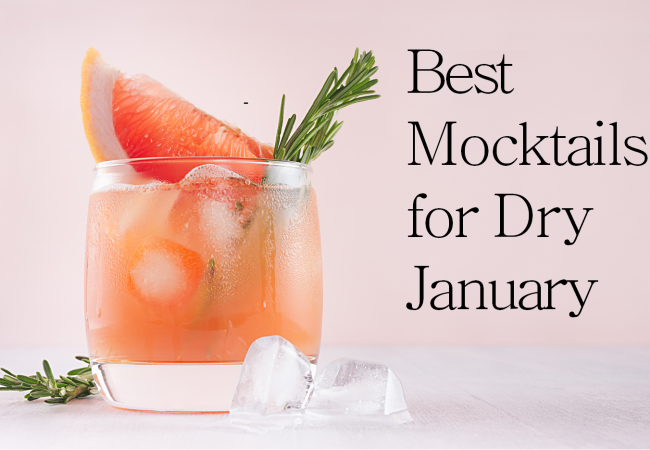 The Best Mocktails for Dry January
For some of us, Dry January is a myth, a farce, a phrase not to be uttered in polite society. For others, it's a yearly ritual to try and purge the very last scrap of overindulgence out of our bodies.
But never fear, if you do decide to kick the booze this January the good times don't need to stop. Have a look at our comprehensive list of London's best alcohol-free drinks and where to find them.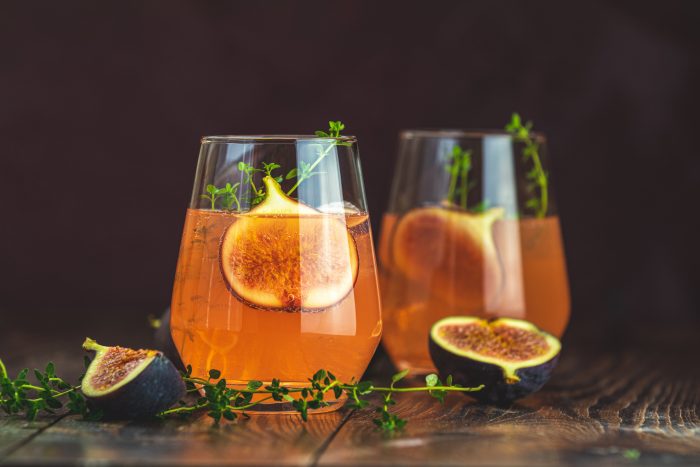 Monkey Prince, Sexy Fish, Mayfair
Described by Sexy Fish as "cheeky and vigorous", this tropical mix will have you back on the beach in the middle of January. Pineapple, galangal, coconut, black pepper, cardamom are mixed well, and topped up with soda water for a fresh finish.
Pura Sangre, Night Jar, Hoxton
Night Jar have multiple low-alcohol and alcohol-free options on their menu and the alcohol free options make good use of the ever increasing Seedlip alcohol-free spirits. The Pura Sangre uses Seedlip Garden 108, mixed with Bee Pollen, fresh grapefruit and berry juice, and a dash of rosemary tonic for a tart and sophisticated drink without the booze.
Mango Swizzle, The Rum Kitchen, Brixton and Soho
It feels a bit odd to go to Rum Kitchen and eschew their extensive rum menu but the mocktails here are definitely worth a look. The Mango Swizzle combines mango, banana puree, fresh lime and mint to bring a little bit of summer to the cold months.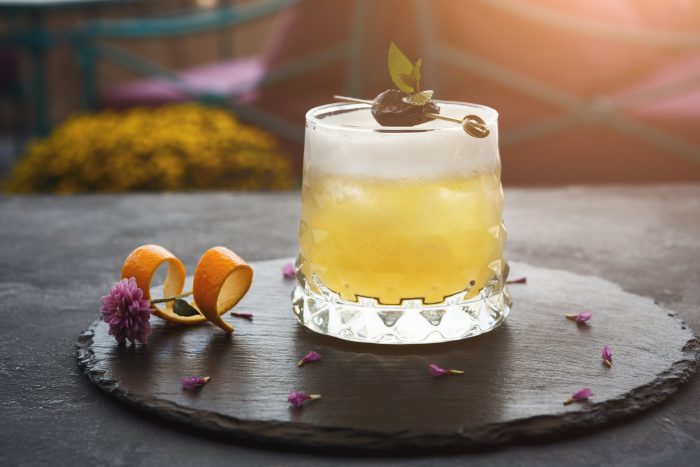 Earl Grey Lemondade, Zetter Townhouse, Clerkenwell and Marylebone
To be honest, the cocktail lounges at both locations of the Zetter Townhouse are so stunning that you won't care what you're drinking. Crimson walls, Persian rugs, grandfather clocks and dark wood arm chairs give off a cosy and sophisticated vibe. The Earl Grey Lemonade is a twist on the classic English drink, with Earl Grey syrup, lemon juice and soda.
Peach, Bar Three, Shoreditch
This subterranean Shoreditch bar serves strikingly good cocktails with a relaxed atmosphere in elegant glassware. Free, Light, Medium and Full are the categories, and we can highly recommend the slightly alcoholic Peach from the Light menu. It fuses peaches, fermented peach wine, and Korean spirit Soju. A heady and experimental mix!
Smoke on the Water, American Bar in The Savoy, The Embankment
Another bar seeing the benefits of using Seedlip virgin spirits. Try the Smoke on the Water for an over the top chemistry show, incorporating Seedlip Grove, burnt barley, Opopanax honey, and of course smoke.
Aperitif Sodas, 45 Jermyn Street, Piccadilly

The drinks at 45 Jermyn Street on the Rickies menu feature homemade syrups, acids and carbonated water and you can choose whether or not to add the recommended spirit to the mix. Try No.3 for a sour cherry and orange infusion, or a No.4 with honey and pineapple, and of course, the tasty acid.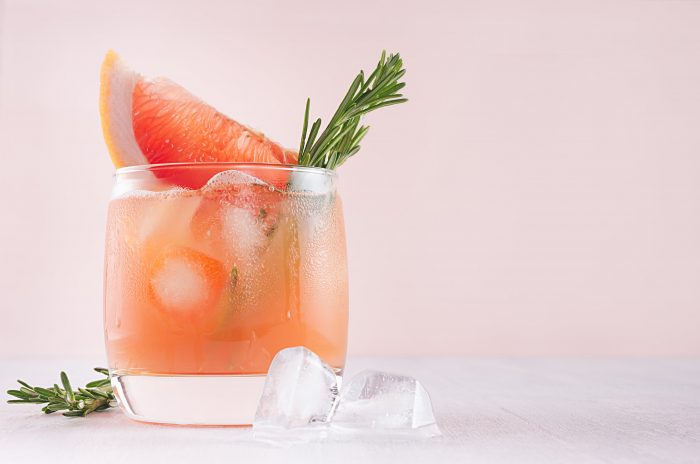 Everything, 69 Colebrook Row, Angel
Not strictly an alcohol free bar, 69 Colebrook Row serves cocktails definitely worth breaking your fast for. A small space, black and white tiled floor, an occasional pianist, this is a great place for a calm quiet cocktail. Their menu is short but strong and the skilled bar staff can make you anything you fancy on request, alcoholic or no.
Tropicolada, Laki Kane, Highbury and Islington
Step in to this tropical paradise for a unique cocktail experience, a modern spin on the classic tiki bar, in the heart of Islington. For those who have quit the drink but still want a classic Piña Colada is the perfect antidote, a head mix of fresh soursop, pineapple juice and buttered coconut shrub.
Soft Pawn, Behind This Wall, Hackney
Dive down a dimly lit staircase and descend in to a minimal contemporary bar. Their comically named cocktails include a Domestic Sex Tourist and a Ginger Lips, and all cocktails can be made without the booze. The Soft Pawn contains Seedlip Spice, tonic water, grapefruit juice, an apple and cranberry reduction and honey and ginger CBD syrup.