Read Time:
3 Minute, 6 Second
Summer is basically here now, so it's got us thinking about pubs and beer gardens, of course. London plays host to some of the finest drinking establishments in the world, which means when the sun comes out so do the ice cold drinks, shades and dodgy Hawaiian shirts (just me?).
South London
As a South Londoner, it had to come first!
The Duke Of Edinburgh – Brixton
The Duke of Edinburgh is much loved by the slightly younger (dare I say cooler) residents of Brixton and Clapham. There's a massive beer garden out the back, which always hosts a sea of people creating a pretty special atmosphere. Complete with a Jerk BBQ stand and even a mini-golf course, it's a must if you're south of the river.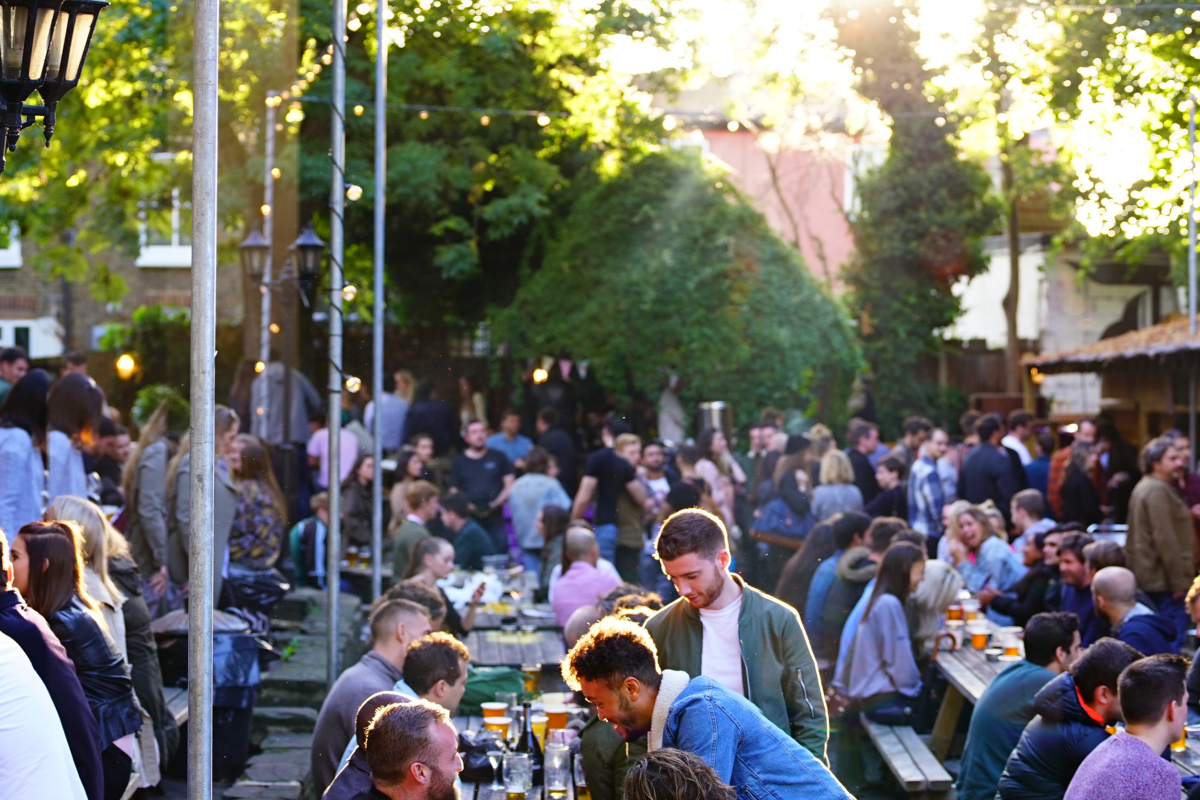 POP Brixton – Brixton
Ok, so POP Brixton isn't technically a pub, however, this community run street food market is fantastic. It's usually buzzing with people and if you want to eat whilst you drink (advisable), this is the place for you. I strongly recommend the bao buns at VIETBOX, however, everything seems to be good.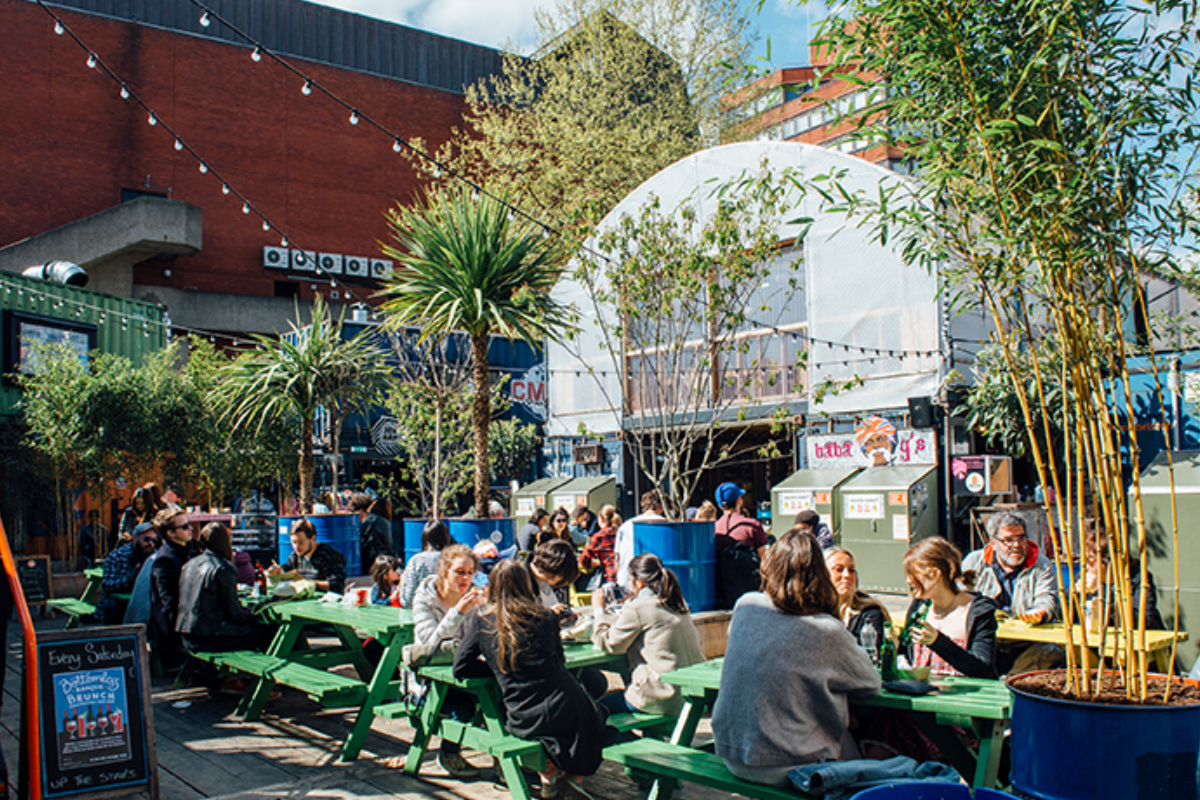 West London
The Prince – West Kensington
The Prince themselves call it 'Alfresco drinking and dining in a summer English garden' and if I'm honest, that's pretty spot on. It's a beautiful setting in which you can eat and drink even more beautiful things. In short, it's VERY Instagram-able.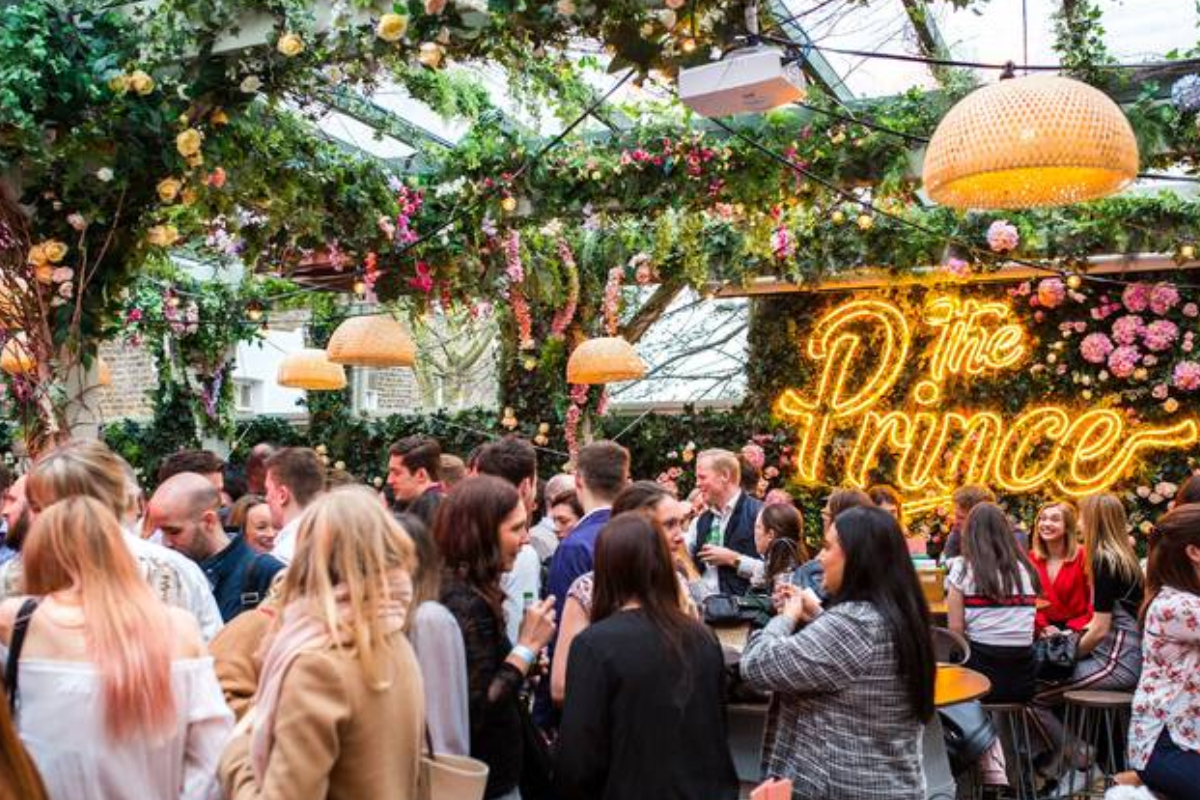 The Waterway – Maida Vale
To be honest, I could have written about any one of the fantastic pubs that adorn this canal side section of Maida Vale (The Bridge House, Warwick Castle, Union Tavern) but I'm personally a big fan of The Waterway. Smart, modern with a lovely canal side feel, if that's a thing.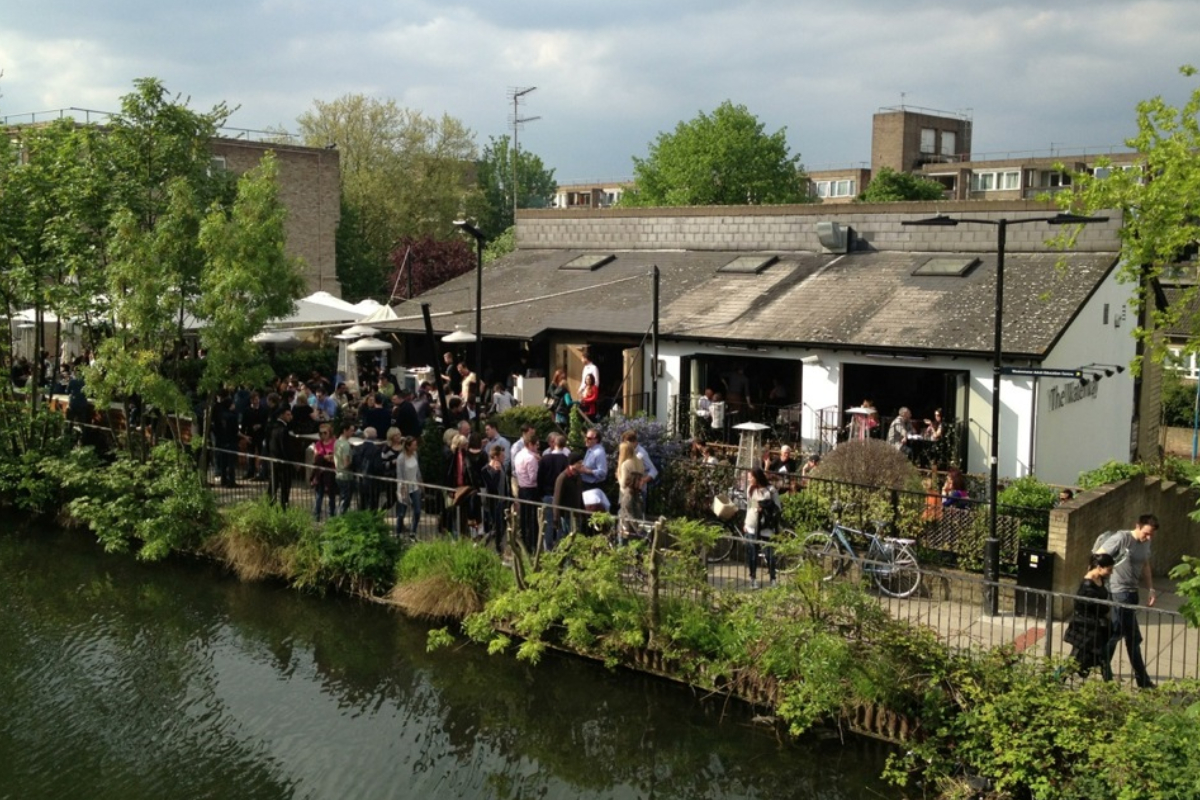 East London
The Crown and Shuttle – Shoreditch
This Shoreditch pub has a lovely (and sizable) beer garden that always seems to be buzzing, even if the sun isn't out. If you find yourself in east London, The Crown and Shuttle is definitely worth a visit, least of all for it's wide selection of beers and central Shoreditch location.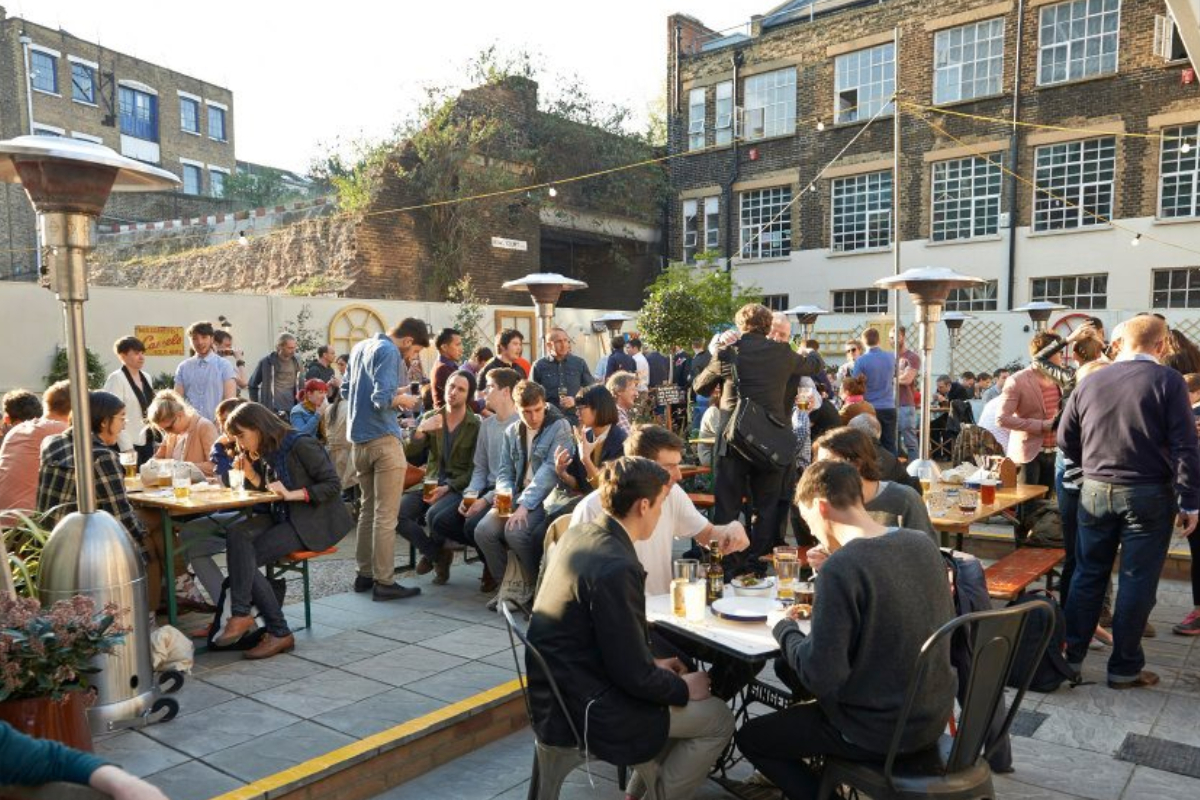 Queen Of Hoxton – Shoreditch
Again, not technically a pub, this east London institution has got a really great rooftop terrace. Perfect for those of you looking to stay out long after the sun sets, especially as The Queen of Hoxton is primarily known as a a multi-floor nightclub in the evening. Maybe have an early night the day before.
People's Park Tavern – Hackney
This place is a must if you're anywhere near Hackney, which is rapidly growing in popularity as a weekend destination, with good reason. Great beer, great roasts and DJs every weekend…what more could you want!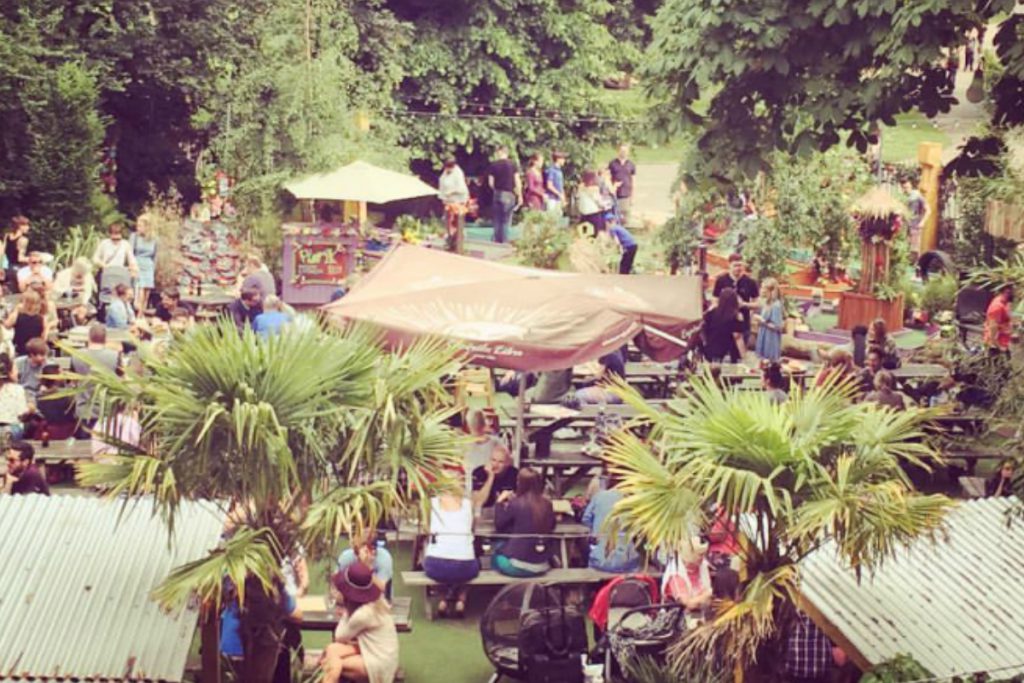 North London
The Canonbury Tavern – Islington
This historic pub has a lot going for it. Not only does it have a lovely beer garden, it also serves some pretty impressive food. Interesting fact; George Orwell, who lived in Canonbury Square, wrote part of 1984 whilst sitting under the tree in the garden of The Canonbury Tavern.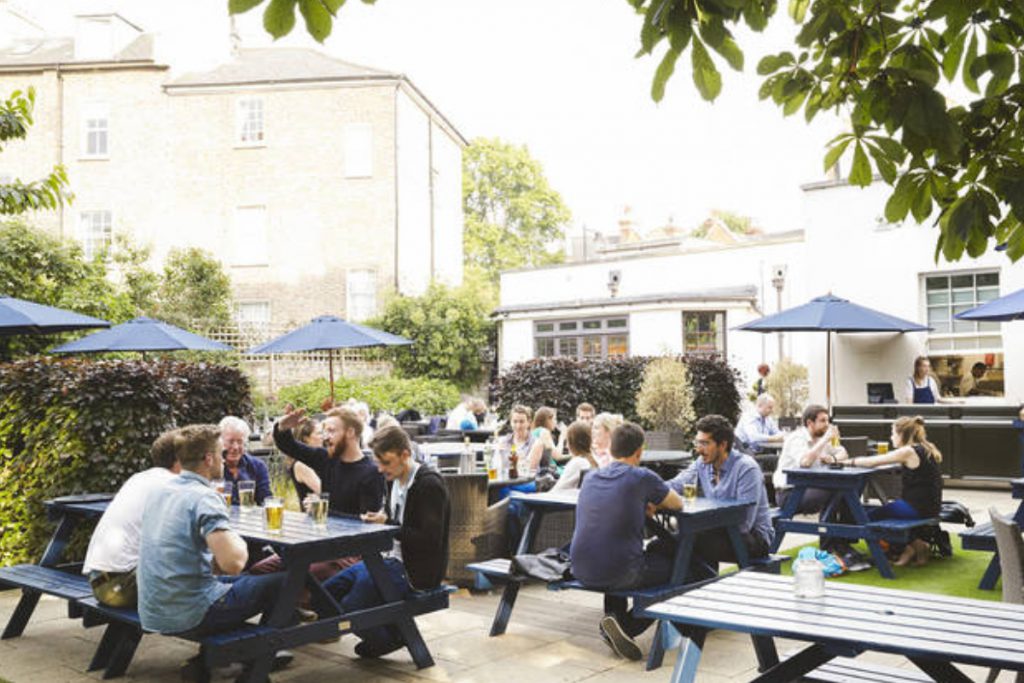 The Edinboro Castle – Camden
The Edinboro Castle manages to embrace the vibe of nearby Camden Town whilst holding onto that classic British pub feel that we all know and love. If you're in Camden and the sun's out, this place should be on the agenda.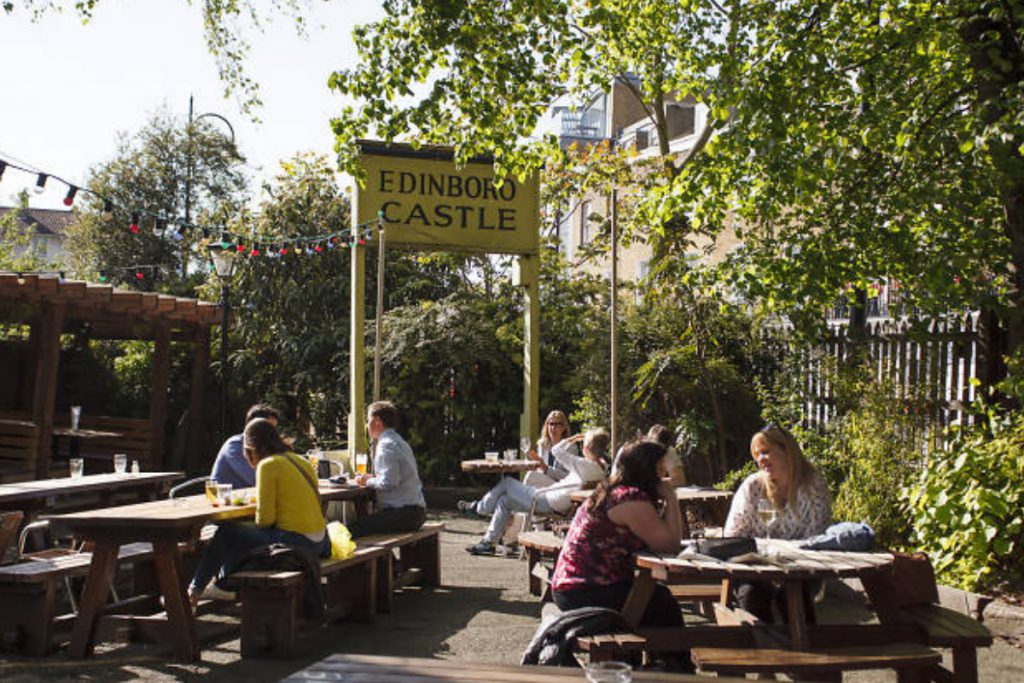 Wherever you find yourself this summer, almost every pub in London offers some sort of outdoor area to soak up the sun in with a drink in hand. So enjoy, drink responsibly and don't forget the sunscreen people, only a rookie gets sun burnt in the UK!
Let us know which is your favourite @goldentoursuk!
---
Latest Posts: