Read Time:
3 Minute, 52 Second
With so much history in the UK, it's hardly surprising that there are many spooky stories of ghostly sightings and legends in centuries old castles and royal residences. Did you know that over the years members of the royal family, including Queen Elizabeth II herself have spotted ghosts? Read on to find out which is the most haunted castle in the UK.
Hampton Court
Although many of the ghosts that haunt castles and palaces are famous monarchs themselves, the most famous ghost at Hampton Court is a humble servant. The Grey Lady of Hampton Court roams The State Apartments and is thought to have been a Tudor servant who nursed Elizabeth I when she had smallpox. She contracted smallpox herself and actually died of the illness. Now, she walks around the apartments, spooking those who come across her!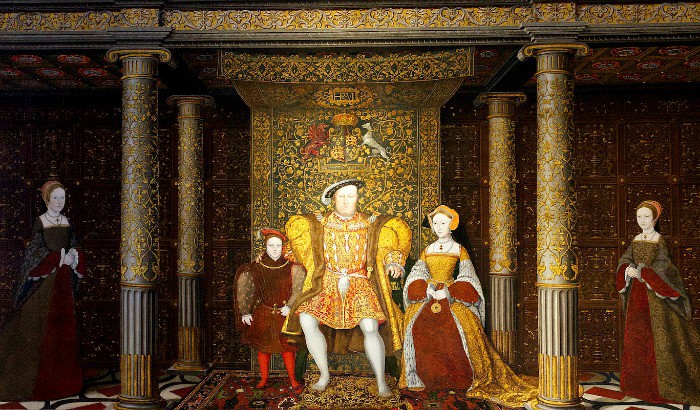 Hampton Court also has a Haunted Gallery, in which many ghosts allegedly roam, including a couple of Henry VIII's wives. Spotted wandering around, Jane Seymour wears a white robe and carries a candle on 28th June – Henry VIII's birthday. Seymour was the only one of Henry's wives to receive a Queen's funeral, perhaps this is why she still holds a candle for him.
Henry's fifth wife, Catherine Howard is sometimes heard screaming and pleading for her life in the Haunted Gallery. She was imprisoned at Hampton Court for committing adultery before being brought to the Tower of London to be executed. Legend has it, that the night before she was beheaded, she spent the whole night practicing laying her head on the chopping block. If it's the last thing you're ever going to do, you might as well do it with style!
Windsor Castle
It was in Windsor Castle that Queen Elizabeth II and Princess Margaret both reportedly came across Queen Elizabeth I. Rumour has it that, first the tapping of her heels is heard, then she appears in all her glory. Maybe Elizabeth I wanted to say hello to Elizabeth II?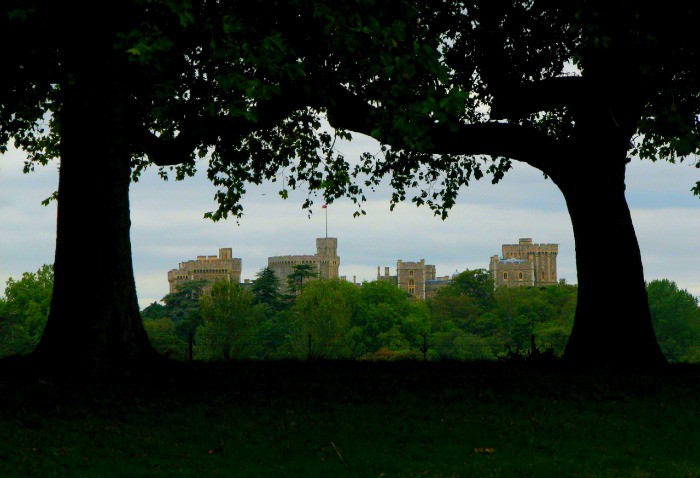 Henry VIII is also said to walk around the cloisters of Windsor Castle. The spooky, uneven footsteps heard are said to be the former king dragging his bad leg, an injury from a jousting accident that plagued him for the rest of life. King George III is another king who didn't want to leave Windsor Castle when he died. He suffered bouts of mental illness and was often confined to The Royal Library. Some have spotted him staring out the library window – spooky!
A particularly terrifying story at Windsor Castle is the rumour of a demonic horned being that brings death and disease to all that see it. We hope you don't come across that one when you visit!
Buckingham Palace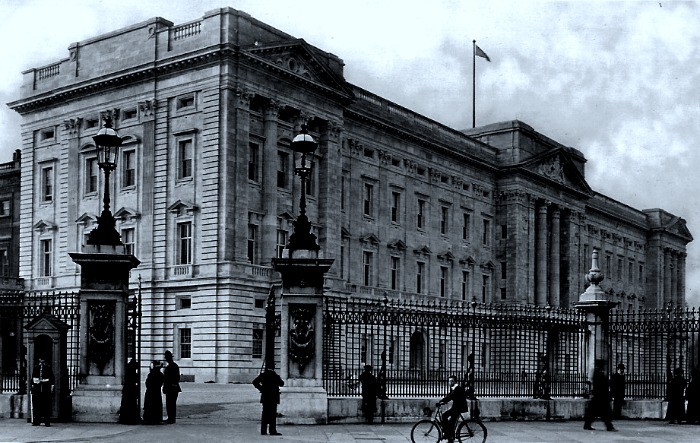 There are two fabled ghosts that walk the grounds of the royal London residence. The first is a monk draped in a brown cowl who walks the rear terrace at night (there was once a monastery on the site of the palace). The other is Major John Gwynne, the Private Secretary of Kind Edward VII. He couldn't cope with the social shame of his divorce so shot himself in the head in the first floor office. This also happens to be the place he has been sighted.
The Tower of London
The Tower of London was the gruesome location of many executions. Therefore, it makes sense that some of the dead would hang around to spook castle visitors! Anne Boleyn, a beheaded wife of Henry VIII has been spotted strolling around the grounds, carrying her own head!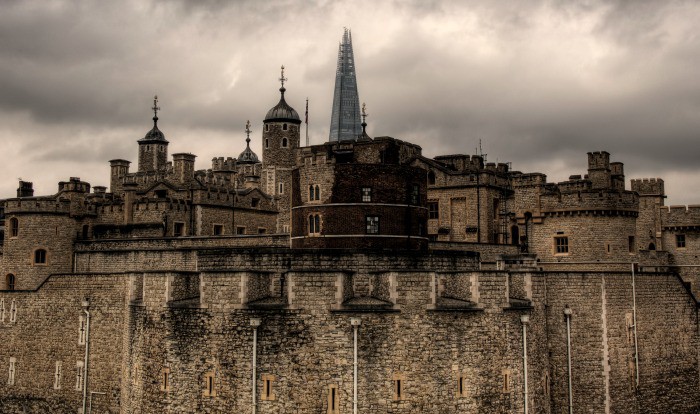 More bizarre than your average spectre, is said to be a ghostly bear that sometimes appears in the Martin Tower. One day the bear appeared and shocked a guard so badly, he died of fright!
Perhaps the scariest story told is that of Prince Edward V and his brother the Duke of York. The pair were declared illegitimate by the government in 1483 and imprisoned in the Tower of London. They disappeared completely with no trace of a death certificate or funeral. Two sets of bones were discovered under the White Tower staircase in 1674 and their ghosts are said to haunt the Bloody Tower, how chilling!
There are so many ghost stories around the Tower of London, we think it gets the award for the most haunted castle in the UK. Plan your visit so you can go along and spot one of the many spectres that haunt the grounds!
Have you ever seen a ghost? Tag us @goldentoursuk!
Images from Craig, Paul Hudson, Vince Wingate, Leonard Bentley and Neil Howard via Flickr.
---
Latest Posts: