Read Time:
3 Minute, 2 Second
The third in our series of London insights, Golden Tours Graphic Designer Jitesh tells us about his favourite vegetarian restaurants in London.
"I'm a Londoner and have been a vegetarian all my life, so for as long as I can remember, I've been on the lookout for new, exciting and, most importantly, delicious veggie restaurants in the capital. It's been great to see so many new places pop up in the last decade, as vegetarianism has become more widespread – I've sampled everything from mock meat to vegan cuisine and I'm always looking to try something new.
I've compiled a list of my top vegetarian restaurants in London, so vegetarians who are visiting the city can be guaranteed a tasty veggie dish!
Itadaki Zen – Organic, Vegan Japanese
139 King's Cross Rd, London WC1X 9BJ
Nearest Tube: Kings Cross St Pancras
Laid-back and welcoming, enjoy some vegan Japanese cuisine a stone's throw from Kings Cross. The menu is filled with tofu, noodles and seaweed and each dish is different to the next – yum!
The Gate – Creative, Eclectic Vegetarian
Restaurants in Islington & Hammersmith
Nearest Tube: Angel or Hammersmith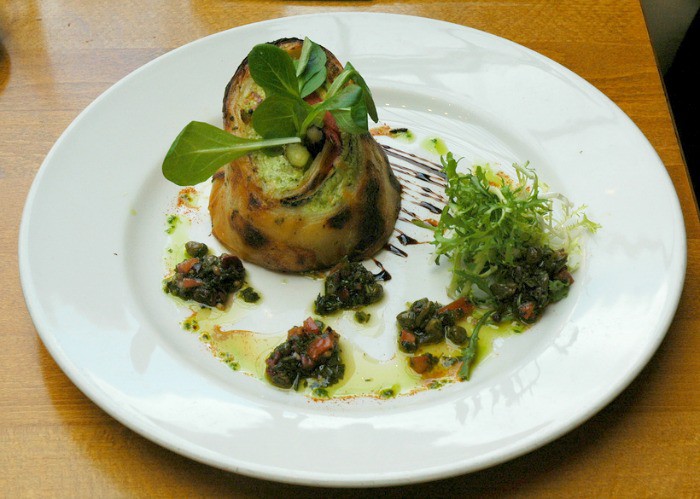 Even though I've been here many times, each time I've eaten something completely different. Fresh, creative, surprising and oh, so tasty, this is a verified vegetarian treat.
Manna – Gourmet Vegetarian Food
4 Erskine Rd, Primrose Hill, London NW3 3AJ
Nearest Tube: Chalk Farm
A great place for dinner after a walk around Regent's Park or Primrose Hill, Manna serves innovative and tantalising veggie cuisine – a must-visit for any foodie.
Woodlands – South Indian Cuisine
Restaurants in Marylebone, Hampstead and Piccadilly
Nearest Tube: Bond Street, Hampstead and Piccadilly Circus
Serving gorgeous and healthy South Indian dishes, the food has just the right amount of spice.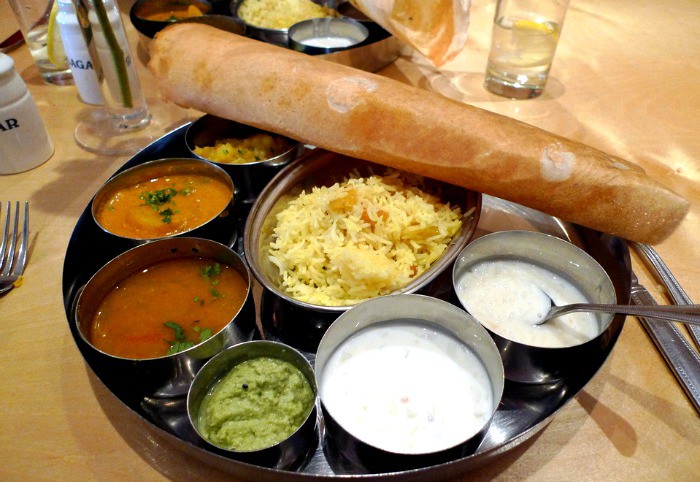 Sagar – More South Indian
Covent Garden, West End and Hammersmith
Nearest Tube: Covent Garden, Tottenham Court Road or Hammersmith
Dependable and downright delicious, Sagar has three centrally located restaurants – excellent for a spontaneous evening meal.
Amico Bio – Organic and Vegetarian Italian
44 Cloth Fair, London EC1A 7JQ
Nearest Tube: Barbican
Proudly organic, Amico Bio has an ever changing menu of Italian classics, veggie burgers and tempura as well as vegan and gluten-free options.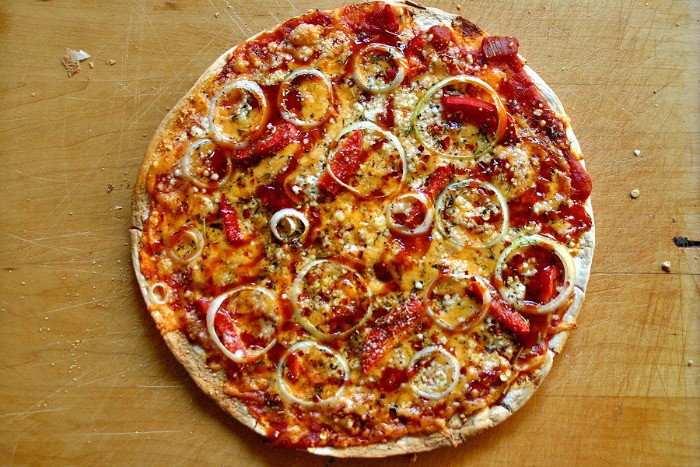 The Coach and Horses – Vegetarian Pub Grub
29 Greek St, London W1D 5DH
Nearest Tube: Leicester Square
Billing themselves as London's first vegetarian pub, this is a low-key, relaxed place to grab a pint and some tasty veggie pub grub, perhaps after a day of shopping or before the theatre.
Loving Hut – Vegan Chinese
Restaurants in Edgware and Archway
Nearest Tube: Edgware or Archway
Relaxed and friendly, this is a low-budget option that specialises in mock meat, so if you're craving something meat-like – head here!
Mildred's – International Vegetarian and Vegan Food
Restaurants in Soho, Camden and Kings Cross
Nearest Tube: Piccadilly Circus, Camden Town or Kings Cross St Pancras
Varied and vibrant, Mildred's is a Soho institution that has recently branched out to Camden and Kings Cross – don't miss their dependably delicious and imaginative menu.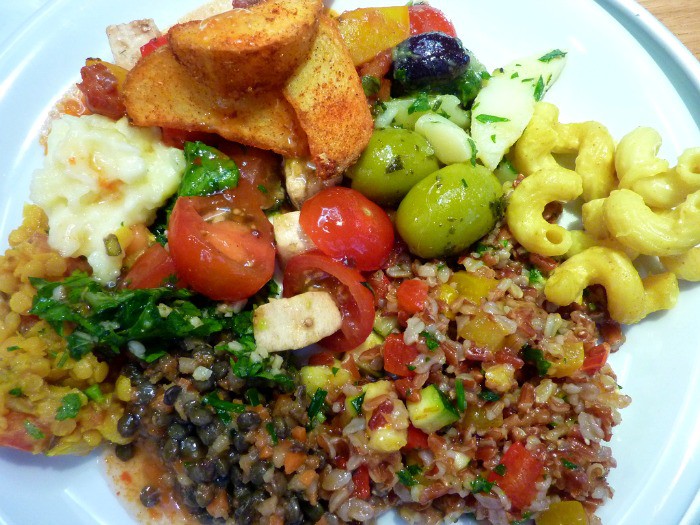 Tibits – Self Service Vegetarian
12-14 Heddon St, London W1B 4DA
Nearest Tube: Piccadilly Circus
Chic and sumptuous, Tibits has an enormous buffet of vegetarian cuisine and charges each plate by weight. Ideal for a lunch break during a day of shopping on Regent Street, this is very highly recommended by me!
I hope my recommendations are helpful, and please leave your favourite vegetarian restaurants in London below!"
Thanks Jitesh!
And don't forget, there is always a veggie option if you want to try a dining cruise on The Thames.
Images from Farrukh, Christian Bucad, James Wang, Ewan Munro, Dan Zen and judyboo via Flickr.