Read Time:
1 Minute, 25 Second
If you're unfamiliar with the British military, the term 'Beating Retreat' may be confusing. So we're here to give you the low-down on a wonderful ceremony that began in the 1690s!
The History
Beating Retreat is a military ceremony that dates to an order given to the army of James II of England in 1690 in the early days of organised warfare. The troops beat drums and paraded the streets to mark the end of a day of combat, as well as lowering the flags and closing the gates. The beating of drums is where the name beating retreat comes from.
Interestingly, it was originally called 'watch setting' because it was initiated at sunset by the firing of a single round from the evening gun.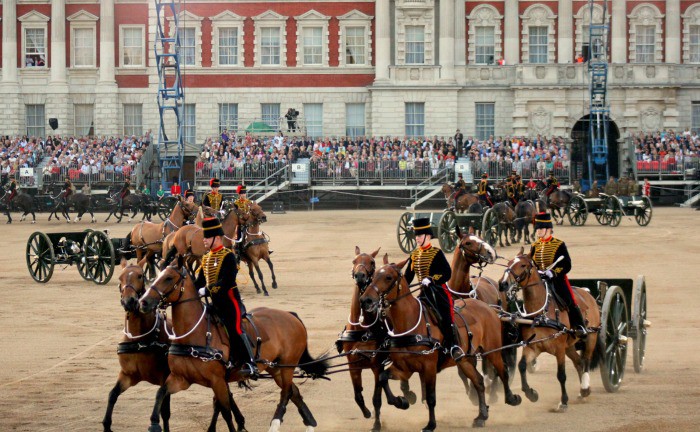 The Ceremony Today
The ceremony has evolved into a colourful pageant of military music performed by military bands, impressive marches, spectacular fireworks and celebratory gunfire – an absolute must-see.
The Massed Bands of the Royal Marines perform every two years and carry out the precision drill.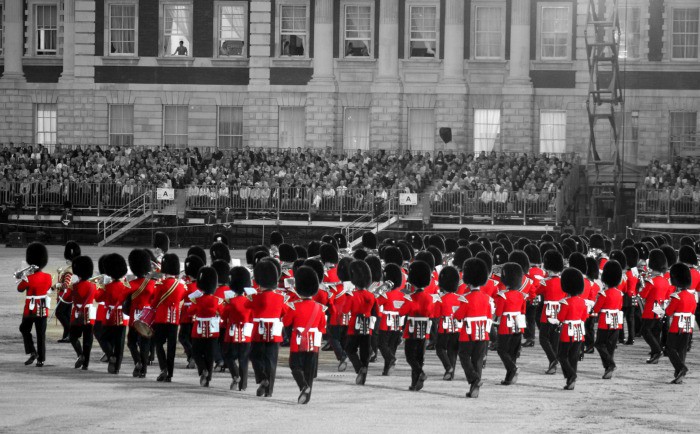 Taking place in June, the ceremony often overlaps with the birthday of Prince Philip, the Duke of Edinburgh.
Each year, a member of The Royal Family takes the salute. Prince William did so for the first time in 2014.
2015 marked the 200th anniversary of The Battle of Waterloo and the ceremony featured Napoleonic Association re-enactors.
The Beating Retreat is not to be confused with the Edinburgh Military Tattoo. This is a massive military ceremony televised worldwide to approximately 100 million people.
Have you ever attended a military ceremony?
---
Latest Posts:
Follow us on Instagram @goldentoursuk!
Images courtesy of Pathik Vashi via Flickr.