Read Time:
4 Minute, 59 Second
It's nearly that time of year again when British people inexplicably light bonfires, burn effigies and send fireworks in to the night sky. Here's our comprehensive guide to this bizarre tradition.
Why Do We Celebrate Bonfire Night?
A question asked every year by adults and children alike, trying to find out the historical significance of why we shoot explosives in to the sky every November.
In short, we eat toffee apples and set off fireworks to celebrate the foiled plot by 16th century anarchist Guy Fawkes to blow up British Parliament, in what was called the Gunpowder Plot of 1605.
Who Was Guy Fawkes?
Born in York in 1570, Guy Fawkes was inspired by his stepfather, a recusant Catholic, to travel to Europe in 1591 to fight for Spain in the Eighty Years War against the Protestant new Dutch Republic.
Angered that the monarchy and government were Protestant, Guy Fawkes and a number of other Catholic sympathisers plotted to blow up the Houses of Parliament along with Kings James VI, and kidnap his daughter Princess Elizabeth to put her on the throne as a Catholic Queen. The conspirators were caught and the Houses of Parliament are still standing strong today.


What Happened to Guy Fawkes?
This poor anarchist and his unfortunate gang were accused of high treason; the worst crime a 16th century person could commit and  were sentenced to the most terrible punishment. On 31st January 1606, Fawkes and his co-conspirators were taken to the Tower of London to be Hanged, Drawn and Quartered. They were dragged in by horses, hanged until almost dead, their organs removed and burned, all while still alive, then beheaded and their bodies divided in to four parts and displayed as a deterrent to others. Fawkes managed to escape the more gruesome parts of his punishment by tripping on the scaffold and breaking his neck.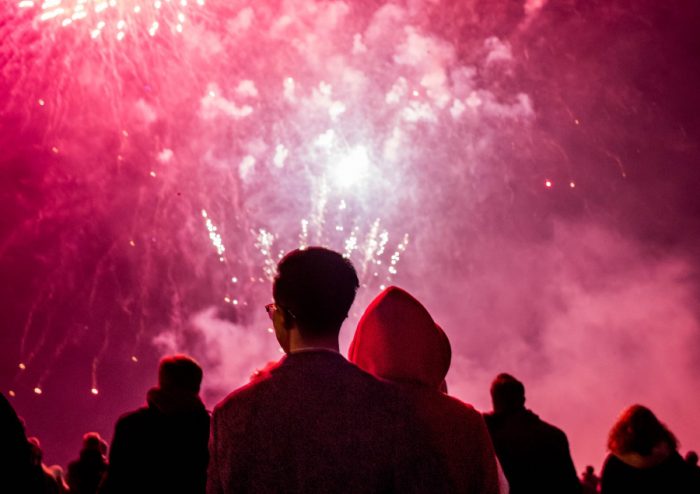 When Is Bonfire Night?
Remember, remember the 5th of November! Every year on the 5th November, people in the UK get their mittens on and eat traditional bonfire night foods like hot dogs, toffee apples, roasted marshmallows and Parkin Cake – a sticky cake made with oatmeal, ginger, treacle and syrup.  Other bonfire night traditions include making an effigy of an unpopular well-known person, known as a Guy, and burning it on a bonfire. Children traditionally walk their 'Guys' up and down the street and ask 'a penny for the guy'.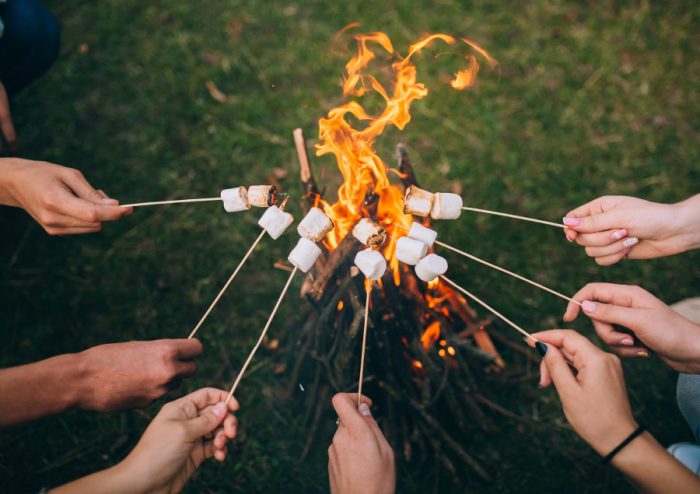 Do Americans Celebrate Bonfire Night?
Not really. After the plot was foiled in 1606 the Observance of 5th November Act was passed, enforcing an annual day of thanksgiving for the plots failure. When English settlers first moved to North America to seek their fortune, they took their Bonfire Night traditions with them, known as Pope Day. Staunch Protestants would chuck an effigy of the Pope on the fire until the American Revolution ended the practice. George Washington, struggling to win the support of the French-Canadian Catholics, referred to Guy Fawkes' Day as 'that ridiculous and childish custom of burning the effigy of the Pope', and quickly ended it.
Americans tend to hold out their over-the-top fireworks displays for 4th July, or Independence Day.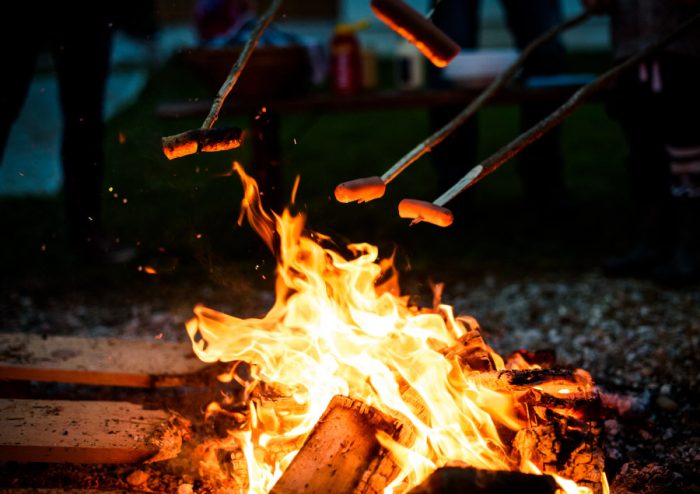 Where to Watch Fireworks in London on Bonfire Night
This capital city has some of the best fireworks around and whatever area you're in, Bonfire night in London will be one to remember. This bizarre annual festival takes over the city as the parks become hot spots for pyrotechnics.
Victoria Park
If you're in the east on the 3rd November, head over to Victoria Park for one of the last free fireworks displays in London. This year's theme honours the 50th anniversary of Apollo 11's first moon-landing voyage with sparkling visuals and a themed soundtrack, and expect mulled wine and delicious food stalls. The fireworks kick off at 7:00pm.
Crystal Palace
Unfortunately this years' Crystal Palace fireworks have been cancelled. Sadly their licenses were rejected by Bromley Council and the 14 year old tradition will not take place this year!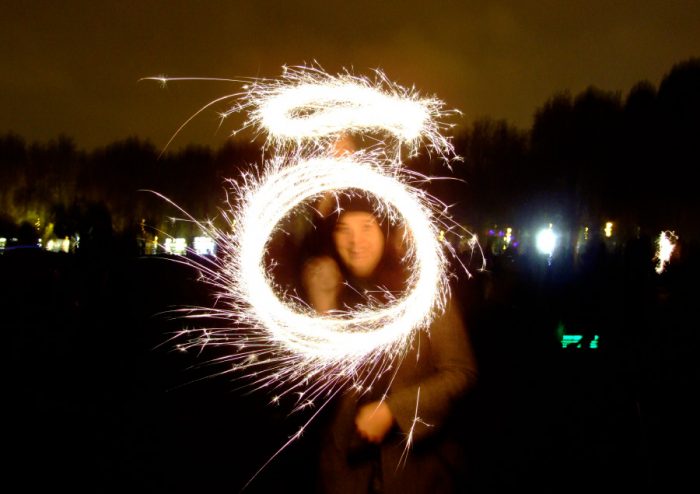 Alexandra Palace
Up in the north of London, Alexandra Palace will be putting on a similarly impressive ticketed bonfire night show. Probably the biggest bonfire show in London, this two day festival over the 1st and 2nd November will showcase live music, the UK's largest Bavarian Bier festival, some cult classic films at the Luna Cinema and of course, the fireworks!
Battersea Park
South-west London sees Battersea Park lit up on the 2nd November at 6pm with their 50,000 person strong celebrations. A 22-minute fireworks display finishes an evening of street food, drinks and preshow entertainment but fear not, there are still tickets to the after party! So remember that there is no entry after 8 and all the stalls are cash only, and under 10's go free!
How Do People Celebrate Bonfire Night?
This historic evening is still celebrated 400 years after the Gunpowder Plot was foiled, in many weird and wonderful ways.
Bonfire Night Traditions
We've touched on a few above but just in case you think some sort of apocalypse is underway, it is totally normal for the more eccentric revellers to make effigies of Guy Fawkes and burn them on bonfires. Check out the Edenbridge bonfire, which incorporates a ten metre tall effigy which takes the form of an unpopular celebrity who in the past have included Katie Hopkins and Donald Trump.
Some strange local traditions also go on at this time of year like the residents of Otter St. Mary, who strap flaming barrels doused in tar to their backs and run through the town until the barrels fall apart, or they can't take the heat.
Wassailing is a popular phenomenon in the West Country and involves an enthusiastic group of people pouring cider on the roots of apple trees to ensure a successful crop and dipping bread in cider and hanging it from the branches to ward off evil spirits.