Read Time:
4 Minute, 7 Second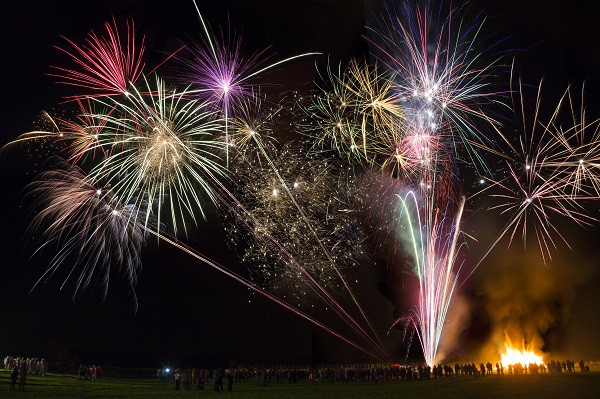 Bonfire Night, Fireworks Night, or Guy Fawkes Night? Whatever you call it, the 5th of November celebrations are one of the best nights out you'll have this winter! And we have Guy Fawkes to thank for this uniquely British tradition. It guarantees to be an explosion of fun on a gloomy November night!
Guy Fawkes' grisly end and the beginning of Bonfire Night traditions
Guy Fawkes probably didn't know he would become a legendary figure in English history when he opted to join in with the Gunpowder Plot! In 1605, Fawkes and a group of fellow conspirators planned to blow up King James I and his government. Unhappy with the King's Protestant faith, the Catholics wanted to return England to its former beliefs.
After stashing 36 barrels of gunpowder underneath the Houses of Parliament, the plot was busted after an anonymous letter was sent to authorities. Guy Fawkes was arrested in the cellars of The Houses of Parliament, tortured in the Tower of London until he named his co-conspirators and then executed. Brutal!
Of course, that's not the last that was heard of Guy Fawkes. In January 1606 James I passed a thanksgiving act to celebrate the failure of the Gunpowder Plot. Ever since, an annual celebration has taken place every year on 5th of November to mark the anniversary.
What happens on Bonfire Night?
Fireworks! Ranging from little to large, numerous fireworks displays take place on or around 5th of November. Expect to be dazzled by colourful rockets, sparkling fountains and exploding Roman Candles. People also light hand-held sparklers to create pretty patterns in the darkness.
An effigy of Guy Fawkes is burned on bonfire, hence the term 'Bonfire Night'. It's not always Guy Fawkes who ends up on the fire though — often people will burn figures of modern-day villains! The effigy is usually made with old clothes stuffed with newspaper or straw.
Of course, the cold night air calls for piping hot food — think fluffy jacket potatoes, hot chocolate, filling stew and hot dogs!

Remember, remember the 5th of November…
The capital has some of the best fireworks around and whatever area you're in, Bonfire night in London will be one to remember. This bizarre annual festival takes over the city as the parks become hot spots for pyrotechnics. Don't forget your woollies though!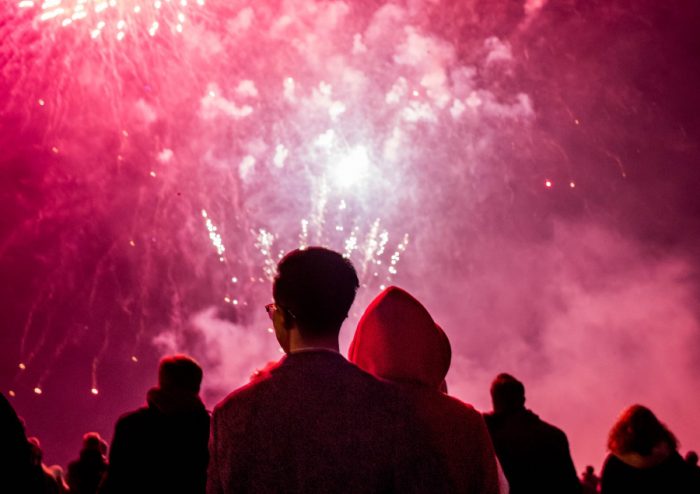 Wimbledon Park
If you love music, then Wimbledon Park's breathtaking two-part fireworks show on the 4th November is just for you. Kicking off at 5:15pm, the first display is set to spellbinding songs whereas the 7:15pm show pays homage to the big tunes from the past decades. Alongside the sizzle and whizzle, you'll find seasonal food, drinks and funfair rides.
Morden Park
Like Wimbledon, Morden Park fireworks will also play on the musical theme with a child-friendly 5:15pm show and a 'one hit wonders' adult display at 7:15pm. The 5th November spectacle will guarantee an evening of fabulous music, great street food and fun fairground rides.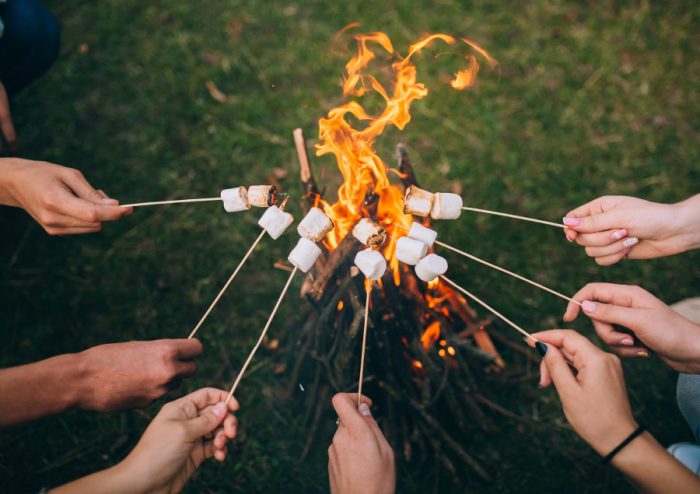 Chiswick Park
Expect live music, fire performers, festive food stalls and more at the Chiswick Park Fireworks Extravaganza on the 3rd November. Although one of the few places offering free entry, you'll still need to book a ticket in advance to enjoy the sky rockets and Catherine wheels!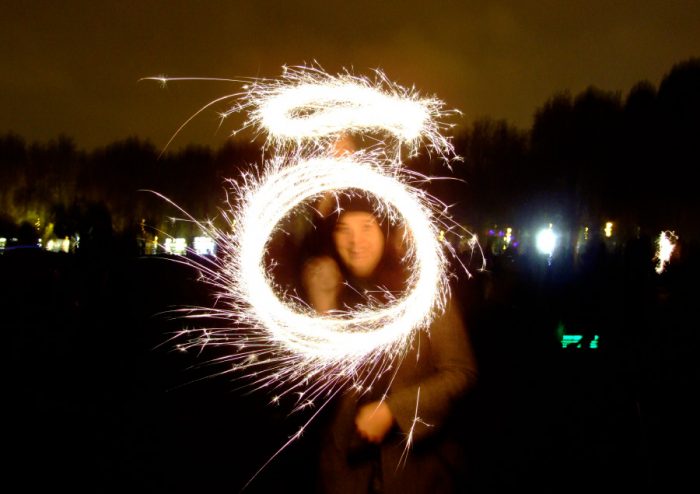 Alexandra Palace
Up in the north of London, Alexandra Palace will be putting on a similarly impressive, ticketed bonfire night show. Probably the biggest bonfire show in London, this festival on the 5th November will showcase live music, the UK's largest Bavarian Bier festival with a Elvis Presley headliner, some cult classic films at the Victorian theatre, a DJ set from Gok Wan, ice rink and of course, the legendary firework and laser show!
Battersea Park
South-west London sees Battersea Park lit up on the 4th and 5th November with their annual fireworks and bonfire celebrations. Set to be one of London's biggest displays, the fireworks will be accompanied by an evening of autumnal street food, warming drinks and preshow entertainment. And, if you visit on the Saturday, you're automatically invited to the Battersea Bierkeller Afterparty (18+). Also, this year, the event will be carbon neutral!
Alternatively, you can see the Battersea fireworks from a river cruiser with a glass of bubbly and canapés.
Barnes Bonfire Night
Another south-west London spectacle, Barnes' traditional bonfire night celebrations are always a good idea. As the spectacular fireworks display lights up the night sky on the 5th November, enjoy hot dogs and burgers from the BBQ, festive mulled wine and drinks from the bar, as well as sparklers and glowsticks which can be bought on site. What's more, there's a 'Best Guy' competition, the winner of which gets to light the bonfire!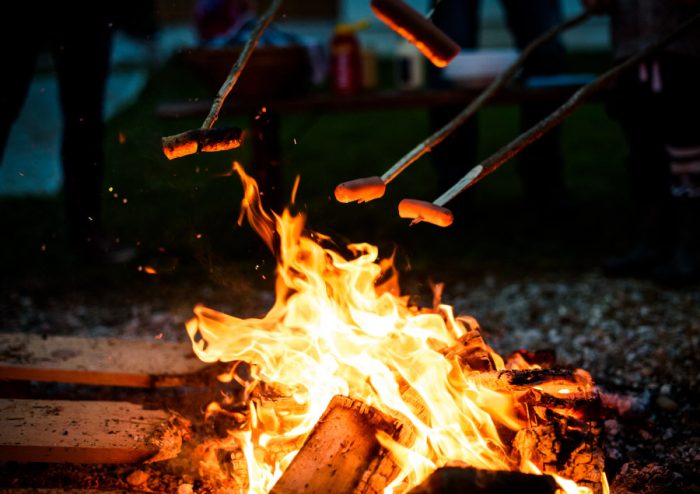 Tag us in your sparkling Bonfire Night photos @goldentoursuk!
---
Latest Posts: