Read Time:
2 Minute, 12 Second
The London tube is a fascinating thing, especially for visitors new to the capital. For commuters, it's just a way to get from A to B on time (usually), with every step of their morning and evening journey memorised to perfection. Newcomers may find the London Underground difficult to conquer, the iconic map a multicoloured enigma splattered with funny names such as 'Elephant & Castle' and 'Swiss Cottage'.
For all its sweltering journeys in the summer and crammed carriages with barely room to breathe in the winter, the Tube can sometimes be a wonderful thing if you look closely. Have a look at five photos we've found that truly showcase the uniqueness of London's underground transport system!
1. Barons Court Station's emerald ticket office
Buying a ticket from Barons Court Station feels like you are bargaining to get into Oz. This is because the walls and ticket booths are tiled in various shades of green!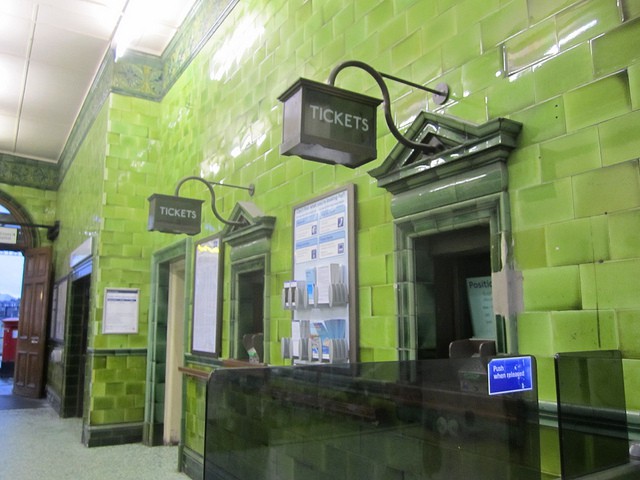 2. Transport for London keeping Tube passengers updated on important information
During the 2006 World Cup, TfL made sure that travellers on the Tube always knew the score of the England games with regular match updates on journey boards!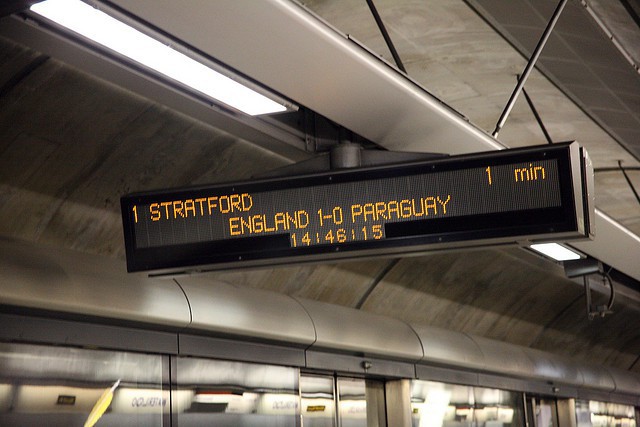 3. The retro signs at South Kensington Underground Station
Dating back to 1868, the entrance to South Kensington station is a beautiful throwback to the beginning of the London Undergound. Parts of South Kensington's sub-station and pedestrian tunnel are also Grade II listed by English Heritage for their historical significance.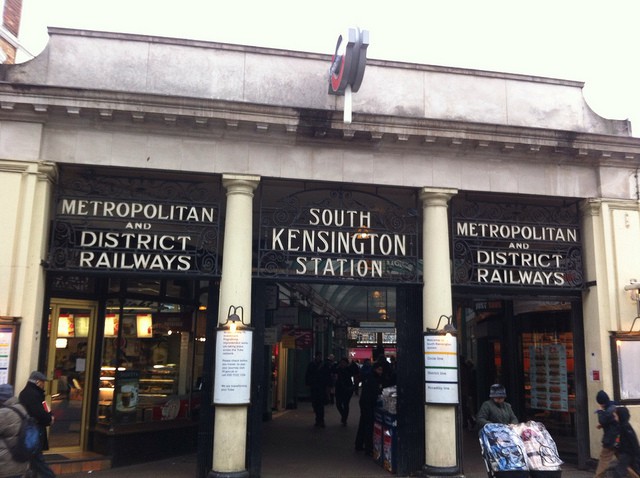 4. Bob the Cat and his owner outside Angel Tube station
Bob the ginger cat was a stray with a bad leg before Big Issue seller James took him in. The two are firm friends and Bob kept James company outside Angel station while his new owner sold magazines to passing pedestrians. Bob hit the big time in 2012, when the book A Street Cat Named Bob was published!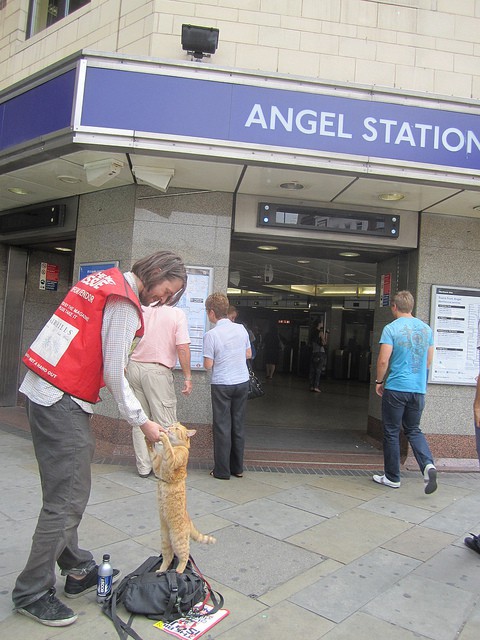 5. The permanent nod to great detective Sherlock Holmes at Baker Street station
Few literary characters are tied to London as much as Arthur Conan Doyle's Sherlock Holmes. In honour of the super sleuth, take the Tube to Baker Street to see an outline of the great man himself complete with pipe and deerstalker hat on both sides of the Baker Street sign.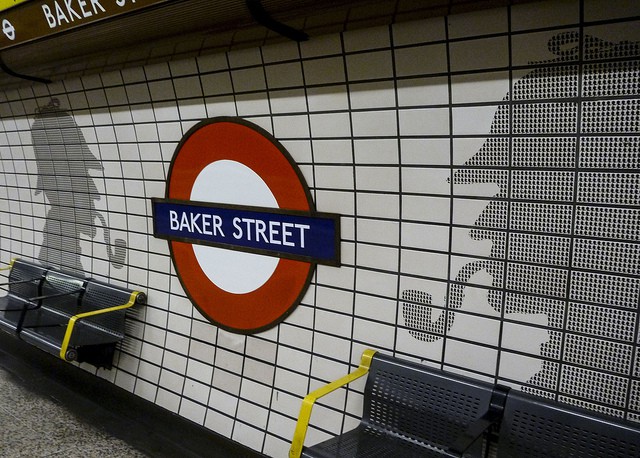 For a detailed London Underground journey planner, TfL has all the information you need to brush up on your Tube lines and station knowledge.
---
Latest Posts:
Follow us on Instagram @goldentoursuk!