Read Time:
3 Minute, 16 Second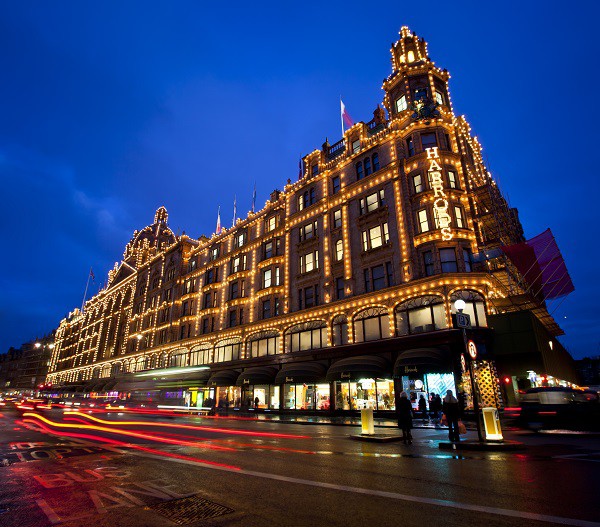 Forget fussy gift recipients, London has all the stores and stalls to make your Christmas shopping experience marvelously merry. Christmas shopping in London doesn't have to be a manic buying frenzy; with a little pre-planning you'll have fantastic gifts for everyone from Grandma to your stylish best friend.
When visiting London, it can be difficult to know which of the city's department stores deserves your time. Should you just pick one and leave the rest if you're pushed for time? Or should you try and squeeze in a browse at as many as you can? Take a look at this quick guide to London's best department stores to see what benefits they offer shoppers!
Fortnum & Mason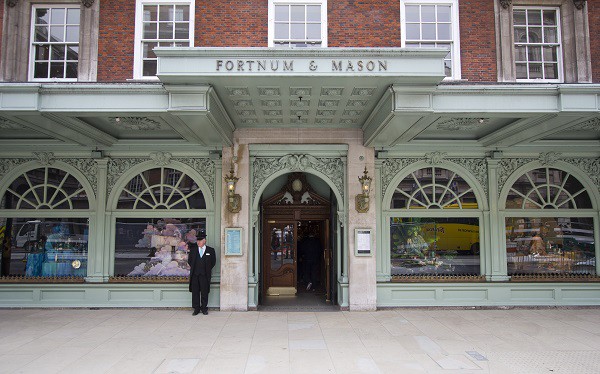 Best for: Tasty treats you won't find anywhere else
Christmas hampers filled to bursting, top quality teas and a sumptuous range of chocolates. Fortnum & Mason has been satisfying London's fine food craving since the 1700's and is one of the most famous stores in England. The Queen herself opened the Diamond Jubilee Tea Room in 2012!
Fortnum & Mason, 181 Piccadilly, W1A 1ER
Nearest Tube: Piccadilly Circus (Piccadilly Line)
Harrods
Best for: The finest brands and first class service
Harrods in Knightsbridge is a name associated with complete opulence. This world-famous store offers unbeatable service and a luxurious shopping experience unlike any other in London! Packed full of Christmas gift ideas, a present from Harrods in London is always appreciated! From high-end designers to top beauty brands and a food hall full of fresh produce, Harrods is worth sacrificing an hour or two of your time.
Harrods is also home to Christmas World – 2,000 sq ft of Christmas-themed offerings where you can pick up decorations, greetings cards and even a £100 box of crackers.
Harrods, 87 – 135 Brompton Road, SW1X 7XL
Nearest Tube: Knightsbridge (Piccadilly Line)
Selfridges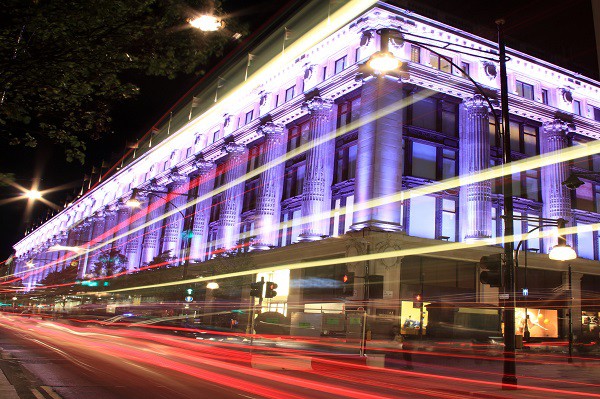 Best for: Everything under one roof
If we had to pick a store to get stranded in during a particularly rainy London day, Selfridges would be our choice! The great thing about Selfridges is that it stocks a huge range of products – from pricey designer to the more affordable high street. You'll find Top Shop, H&M and Miss Selfridge here, plus a very nice food hall and various cafés. Need to pick one store for your Christmas shopping in London? Selfridges is your best bet!
Selfridges, 400 Oxford Street, W1H 6HB
Nearest Tube: Bond Street (Central Line)
Liberty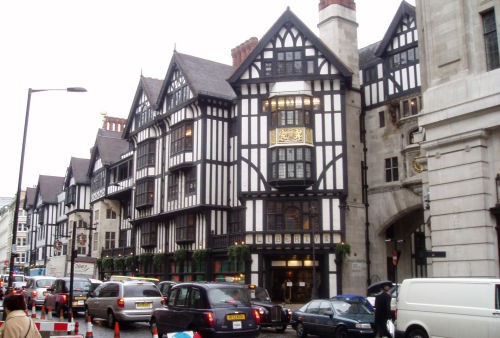 Best for: Unique Christmas gift ideas and eye-catching designs
Liberty of London is located in a charming Tudor building which was constructed from the timbers of two ships! This quirky store has sold beautifully designed products to customers since 1875 and is the place to visit if you like your London shopping away from the high street. Founder Arthur Liberty once said: "I was determined not to follow existing fashion but to create new ones."
Liberty London, Regent Street, W1B 5AH
Nearest Tube: Oxford Circus (Victoria, Bakerloo & Central Lines)
Harvey Nichols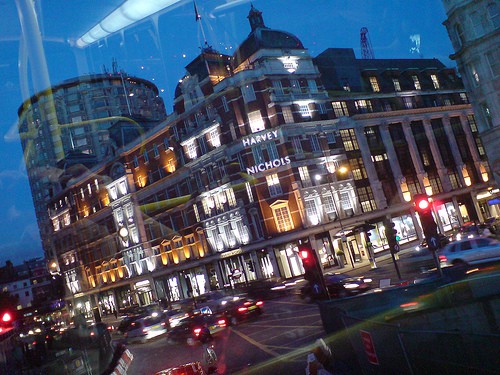 Best for: Fashion-concious shoppers
Harvey Nichols is another Knightsbridge-based department store that helps this lavish area of London live up to its reputation! The emphasis here is on fashion, with a total of eight floors of fashion, beauty and lifestyle collections to lose yourself in. All the trendiest designers are on sale here – only the best gets through the doors of 'Harvey Nicks'!
Harvey Nichols, 109 – 125 Knightsbridge, SW1X 7RJ
Nearest Tube: Knightsbridge (Piccadilly Line)
No excuse for not getting your Christmas gifts bought early this year with these fabulous London shops! Take the Tube or if you want to sightsee at the same time, a hop-on hop-off London bus tour will let you soak up the Christmas atmosphere.