Read Time:
3 Minute, 15 Second
As Halloween fast approaches, the 31st October is one of the hottest dates in the calendar. With a whole host of things to do on Halloween in London and some of the most exciting Halloween events on offer, you'll be sure to have a good omen for this extra special night…
London Dungeon
Scare Factor: 3/5
There are plenty of grizzly things to do on Halloween but this gory Halloween-classic always tests visitors' nerves (even those with a strong temperament) with spine-tingling stories of London's murderous and blood-splattered past.
Once you're inside the London Dungeons, you'll get to take a visit to the most infamous barber in town – Sweeney Todd's Barber Shop. Soak in the smells of hot, juicy pies as you sit down and relax in the barber chair, before being plunged into complete darkness. Not to worry though – we're sure he knows how to give a great close shave!
If you survive your encounter with the deadly Barber of Fleet Street, you'll have to follow in the footsteps of one of the city's most notorious serial killers – Jack the Ripper. Be sure to hide out in the local bar before you're brave enough to venture out into the blackness of the night!
What better way to spend your Halloween than deep in the depths of London's most terrifying dungeons?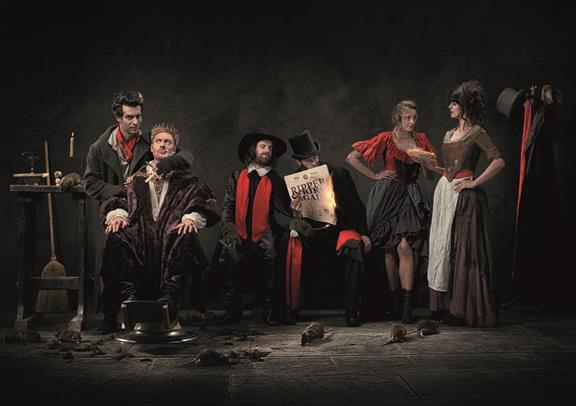 London Ghost Walk
Scare Factor: 3/5
Most ghost stories are told with a group of friends sat around in a circle with a flashlight and a bed sheet impersonating the sinister visitor. But what if you could physically visit the places where these paranormal creatures linger and lurk after dark? With this London Ghost Walk Halloween treat, you can…
London's most chilling secrets are revealed in this terrifying ghost walk through the streets. If you're looking for something to test your imagination, this guided walk through the capital will have you in the palm of its hand! As moonlight illuminates the capital, you'll learn of the ghosts, ghouls and spectres that have roamed the very streets that you walk on.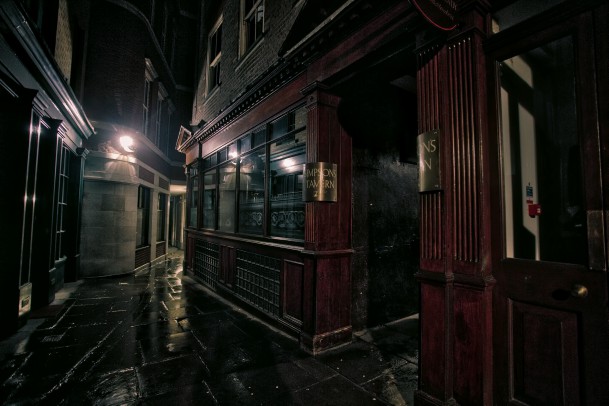 This spellbinding guided walk brings to life ghost stories like you've never experienced before.
Halloween Ball at the Mansion
Scare Factor: 2/5
If you're looking for a whole night of Halloween-horrors, the Halloween Ball at the Mansion is just the ticket.
Picture the scene – vampires with blood-stained teeth, zombies stumbling through cobwebs, Freddie Krueger lingering in the corner waiting for one poor guest to fall asleep. Music plays from a live DJ, as you wander through the sinister surroundings, discovering the tarot card readings that are sure to reveal your fate for the evening and the adventurous artwork testing your reality.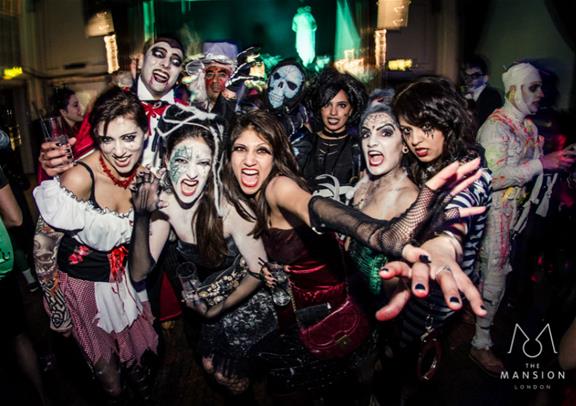 This is the Halloween Ball at the Mansion – packed full of eccentric entertainment with a megastar DJ line up that you will be sure to remember 28 days later…
Twisted Circus Halloween
Scare Factor: 2/5
Ever been to a rip-roaring Halloween circus? Neither have we! That's why we're bubbling over with excitement for this October gem – Twisted Circus Halloween.
Imagine 3000 ghosts and ghouls under one roof ready and waiting to celebrate the festivities in style! Like walking in on the only nightmare you want to be part of, this scream-fest of a night will give you the weird and the wonderful. From eccentric circus acts to dangerous sword swallowing tricks – you will get to immerse yourself in a world that even your imagination couldn't bring up!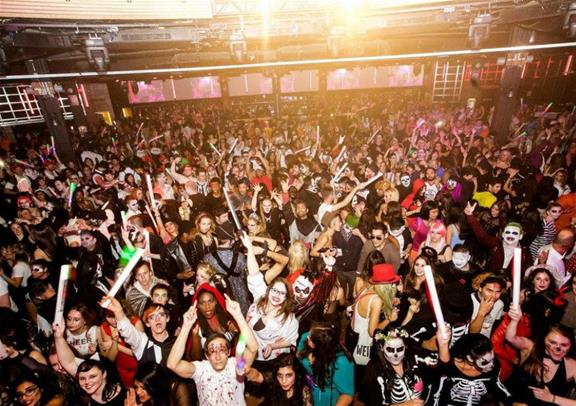 Alongside the frightening figures will be a world-class DJ set that will ensure you keep your dancing shoes on all night long. With face painting, party food and a whole host of other wondrous activities, you definitely won't feel like the uninvited…