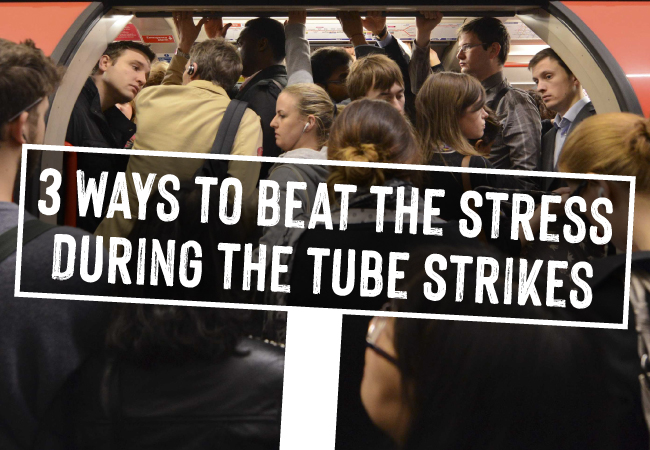 3 Ways To Beat The Stress During The Tube Strikes
3 Ways To Beat The Stress During The Tube Strikes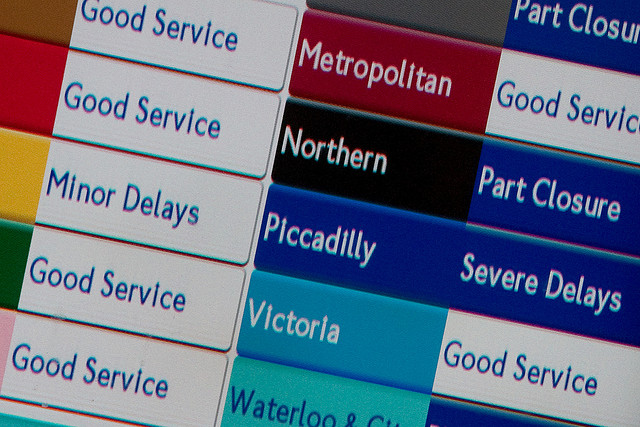 If you're in London at the moment, you've no doubt heard about the impending tube strikes soon to be unleashed on the capital and the hundreds of thousands of travellers. From 9pm tonight (Tuesday 4 February) until the morning of Friday 7 February, London Underground workers will begin a 48 hour strike in protest to the closure of ticket offices at tube stations. There's also a second strike planned from Tuesday 11 February to the morning of Friday 14 February.
Keep Calm and Carry On
Some tubes will be running on a reduced service, and you can find information about which lines will be affected on the TfL website here. Buses are predicted to be full to the brim with frazzled travellers and the tubes which are running will be extra busy as people make alternate journeys. It's going to be a difficult couple of days getting around London, so we've compiled some handy stress-busting tips to help keep your cool should you get caught in the disruption!
Listen to an audio book or music. An audio book is the perfect way to keep your mind occupied during hectic travel or commuting. Busy trains and buses pose a number of tricky obstacles if you want to continue reading the new bestseller on paper, but audio books solve all the logistical issues. Your hands and eyes are free to protect you from unexpected jolts and rampaging fellow passengers. Similarly, music is a brilliant way to avoid stress – have your own personal party and nobody will know.
Walk! If you're not a seasoned tube traveller, it can be easy to think that you have to get off at the stop with the correct name of the location that you are headed to. However, sometimes it can be much easier to aim for a different station. Ever got off the tube at Covent Garden? No escalators mean there's always a wait for the lifts and Leicester Square tube stop is a mere five minute walk from the lovely Covent Garden. Have a look on a map and see if you can walk parts of your journey.
Play a game. Keep your mind concentrated and you'll be less likely to focus on the situation around you. There are countless ways to do this, whether it's playing scrabble on your smart phone or trying to find the animals hidden in the tube map, as identified by animals on the underground. Simple, but effective! If you don't have a full map, play "Map Memory" on the line you're travelling and try to list every station on that line.
Share with us your tips for chilling out when travelling on busy public transport! Stay composed if you'll be attempting to get through the city over the next couple of days – we're all in this together!
Image used courtesy of Flickr user tompagenet