Read Time:
2 Minute, 3 Second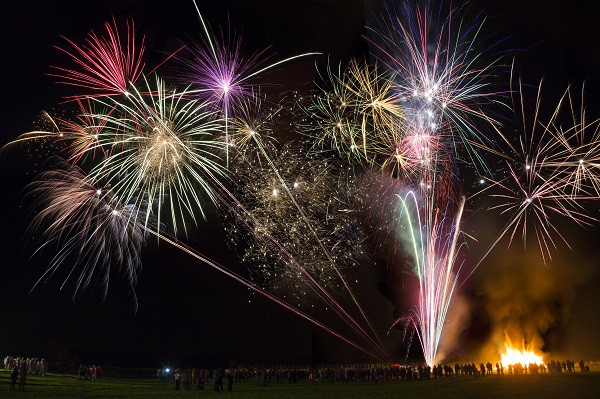 Bonfire Night, Fireworks Night, or Guy Fawkes Night? Whatever you call it, the 5th November celebration is one of the best nights out you'll have this winter! We have poor Guy Fawkes to thank for this uniquely British tradition that guarantees an explosion of fun on a gloomy November night!
Guy Fawkes' grisly end and the beginning of Bonfire Night traditions
Guy Fawkes probably didn't know he would become a legendary figure in English history when he opted to join in with the Gunpowder Plot! In 1605, Fawkes and a group of fellow conspirators planned to blow up King James I and his government. Unhappy with the King's Protestant faith, the Catholics wanted to return England to its former beliefs.
After stashing 36 barrels of gunpowder underneath the Houses of Parliament, the plot was busted after a letter from one of the group to his friend in Parliament was intercepted by the King's supporters. Guy Fawkes was arrested where he was hiding underneath the Houses of Parliament, tortured until he named his co-conspirators and then executed. Brutal!
Of course, that's not the last that was heard of Guy Fawkes. An annual celebration takes place every year on 5 November to mark the anniversary of the failed Gunpowder Plot!
What happens on Bonfire Night? 
The highlight of 5 November is the fireworks display! Ranging from little to large, numerous fireworks displays take place on or around 5 November. Expect to be dazzled by colourful rockets, sparkling fountains and exploding Roman Candles.
Hand-held sparklers are lit and used to create pretty patterns in the darkness.
An effigy of Guy Fawkes is burned on bonfire, hence the term 'Bonfire Night'. It's not always Guy Fawkes who ends up on the fire though – often people will burn figures of modern day villains!  The effigy is usually made with old clothes stuffed with newspaper or straw (burns like a dream!)
Piping hot food is eaten to warm people up in the cold night air – think fluffy jacket potatoes, hot chocolate, filling stew and hot dogs!
Remember, remember the 5th of November…
There are plenty of Guy Fawkes night celebrations taking place across London in 2014. Many are free and some require tickets to be pre-purchased, so check out where you can catch the fireworks displays in London this November and start planning your evening outside. Don't forget your woollies!