Read Time:
5 Minute, 31 Second
When people ask me "What is there to do in Canterbury?", I'm always quite bewildered. As a World Heritage Site and home to the oldest Christian cathedral in the country, Canterbury is bursting at the seams with things to do, see and discover. Don't believe me? Here's a rundown of the perfect day trip to this famous historic city. It will have you taking selfies, Instagram-storying and Facebook-liking all day long.
How to Get to Canterbury
Canterbury is easily accessible from London whether you choose to drive, take the train or ride on a coach. This makes it perfect for a day trip out of the capital. Whichever transport you opt for, they will all get you to the medieval city wall of Canterbury within two hours. I took the Golden Tours coach for my adventure to the southeast – 'the garden of England'.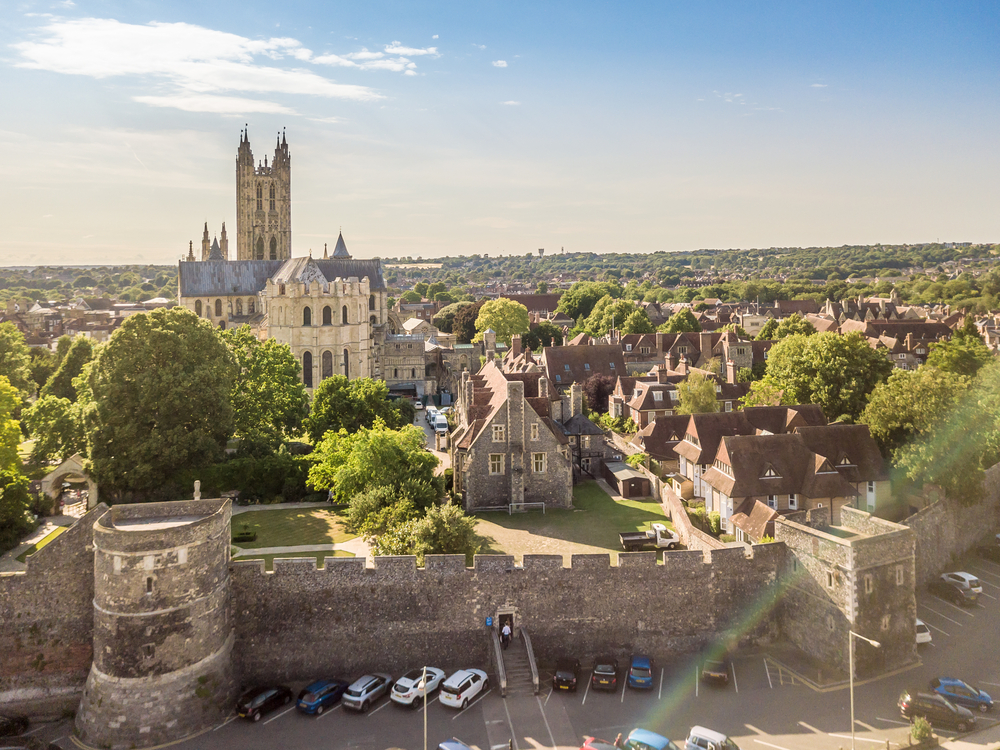 When we arrived, I went off to explore. Having grown up in this little cobbled city for 18 years before moving to 'the big smoke', I know my way around better than any London street. I set off to the Canterbury Tales, remembering my visit to this secret cove in the heart of the town centre on a school trip many years ago. Like most 14-year-olds, I took more interest in the salty smells of the chip shop next door than this fascinating storytelling of Canterbury's gory history. So, I pledged to come back and experience it properly.
The Canterbury Tales
If you've never heard of Geoffrey Chaucer, firstly, how and secondly, get Googling! As one of the most famous English writers of all time, Chaucer's tales of Canterbury are played out with live actors and the sights, sounds and smells of old England in this dungeon-like literary experience. When I ventured into the darkness of the Canterbury Tales, I wasn't sure what to expect. Other than apparently I was about to embark upon a pilgrimage to Canterbury with some of Chaucer's pilgrims as company! As we walked through each scene, actors were there ready to retell old Canterbury in all its fantastic and gruesome honesty. And I, for one, loved it. It was a time-travelling adventure without having to hop into any strange disc-shaped machine ready to zap me into the unknown – a must-visit.
Canterbury Cathedral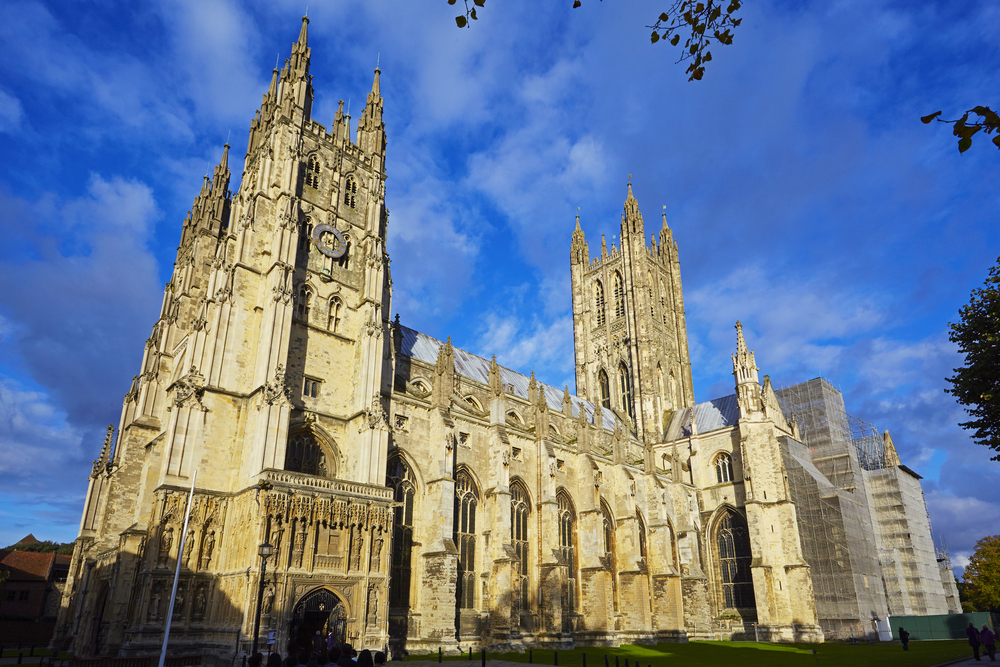 No trip to Canterbury would be complete without a trip to its centrepiece, Canterbury Cathedral. Surrounded by cobbled streets, quaint cafes and independent boutiques, the Cathedral is walking distance from both the train stations (Canterbury East and Canterbury West), the coach station and many of the city's car parks.
I ventured into the Cathedral that I could once see from my bedroom window only a few streets away. I was blown away by the sheer magnitude of the building. It's no great surprise that this tremendous Christian Cathedral is that of the Archbishop's of Canterbury, the leader of the Church of England.

One of the highlights of this huge Cathedral is the exquisite stained glass windows that shine multi-coloured rays onto the medieval floor. That paired with the Trinity Chapel and the Shrine of Thomas Becket were an absolute gem and a memory that I took back to London with me.
St Augustine's Abbey
I walked past this World Heritage Site every day on my way to school, not giving much thought to what it represents. So as I left Canterbury town centre and walked 10 minutes up to St Augustine's Abbey, I was ready to discover what I've been missing all these years.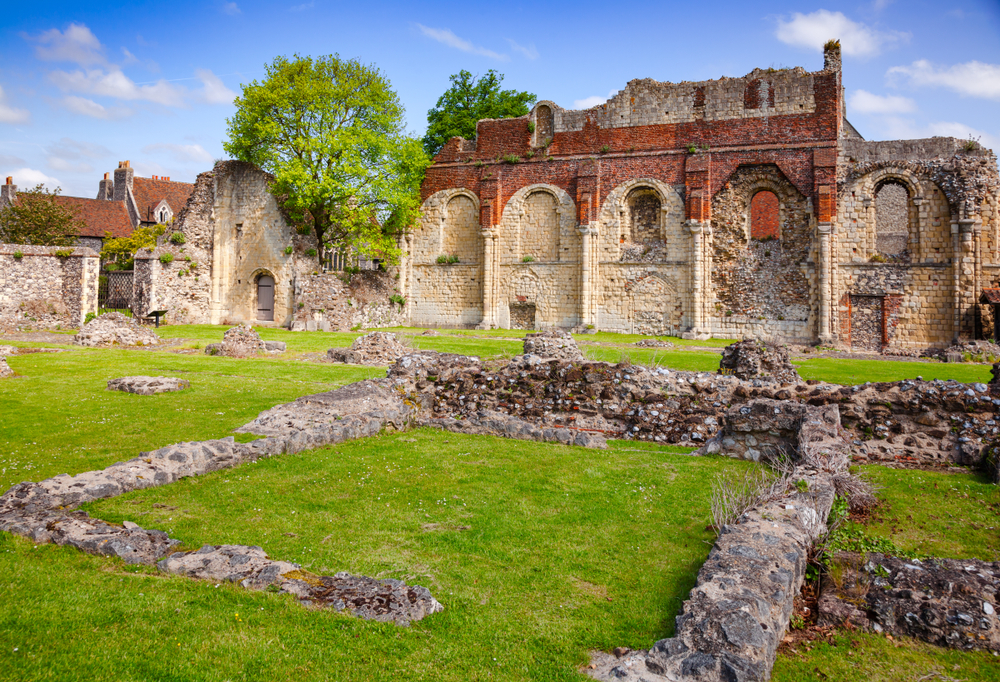 If you want to really experience history at its best, what could take you back in time more than an Abbey founded in AD 597. Once an ancient burial ground for Anglo-Saxon Kings, journey through the Abbey ruins as well as the 16th century monastery. Here, you'll see the remains of the Abbey's inhabitants, experience the history of the many monks that stayed and the Kings that were buried here. St Augustine's Abbey was a true historical delight that is often not highlighted enough.
The Westgate Towers
After my visit to St Augustine's Abbey, I walked back into the town centre, through the underground subways adorned with mosaics of old Canterbury, until I reached the bottom of the high street. Here stands the famous Westgate Towers, the historic medieval gatehouse. Built in the 14th century, this Grade 1 listed building is England's biggest city gate that still stands. Journey through the gatehouse's history at the museum and learn the use of the gunloops. See artefacts dating back hundreds of years including the Civil War soldier armour.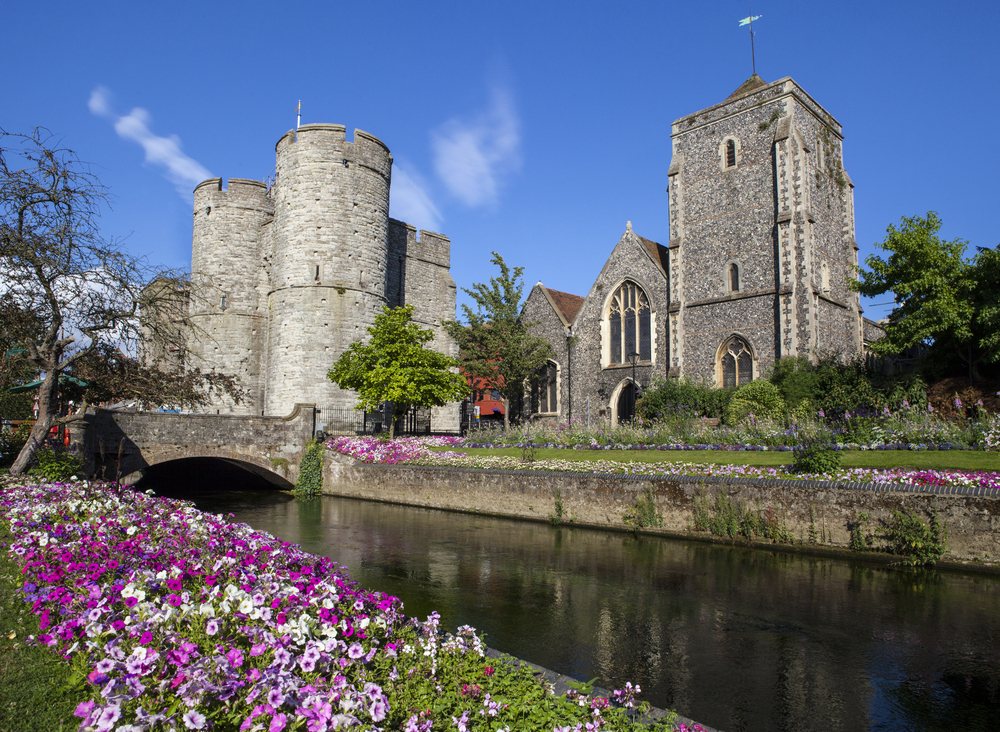 Once I'd explored the museum that most Canterburians don't even know exists, I walked across to the Westgate Gardens. Blanketed with flowers and blooming willow trees that descend into the trickling water of the River Stour, it's known as Canterbury's most beautiful area of grassland. It's also the perfect place for a picnic in the summer or an idyllic winter's walk.
Canterbury Historic River Tours
Once my feet had started to hurt from all my adventuring across the city, I thought it might be nice to settle down on a river tour through the heart of Canterbury. Having ignored the chance to do this when I lived here, I was intrigued at the journey it might take.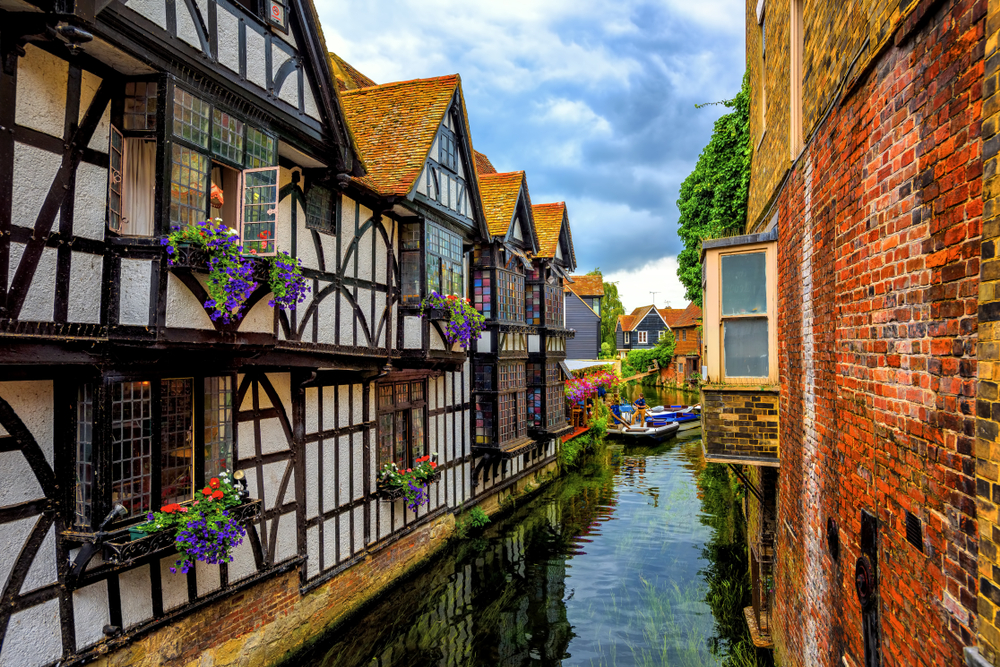 I was pleasantly surprised when I stepped into the gorgeous little boat and was rowed down the River Stour. The guide commentated on the city's history (much of which, I still didn't know!). The sights were picturesque and the storytelling was a riveting accompaniment to my Canterbury exploration. What a great addition to a day trip to the city.
Shopping in Canterbury
If you have some leisure time in Canterbury, you're in luck. The city centre is not short on shops, from your favourite high street brands to independent boutiques. There's hundreds of places to pick up a bargain before stopping off at one of the many bakeries or mainstream restaurants along the cobbled high street. If you have a cheeky sweet tooth, pay a visit to The Fudge Kitchen. This heavenly shop is home to the best fudge (or at least the top 3) that you'll ever taste.
Whatever your age, a day trip to Canterbury has so much to offer. From hours of shopping to an adventure back to medieval times, it's a must visit for everyone.
Let us know how your adventure went @goldentoursuk!
---
Latest Posts: