Read Time:
6 Minute, 31 Second
We're only a couple of months away from International Women's Day, but sadly not a day goes by when a skilled and intelligent woman slips further into historic obscurity.
Everyone knows the name Vincent van Gogh. What most people also know is that during his life time, Van Gogh only sold one painting. How then, did Van Gogh become the internationally renowned artist he is today, whose art is among some of the most expensive in the world?
Johanna van Gogh-Bonger was married to Vincent's brother Theo for a whole 2 years before both Theo and Vincent died. This left Johanna with inherited art dealer skills from Theo, 200 unwanted paintings from Vincent, and a small child to care for. Johanna was instrumental in making Vincent a globally recognised household name, while being forgotten herself. The emotional and immersive Meet Vincent van Gogh Exhibition, curated by the Van Gogh Museum in the Netherlands, focuses on the man himself, but also on the relationships that affected his life; find out more about Johanna there.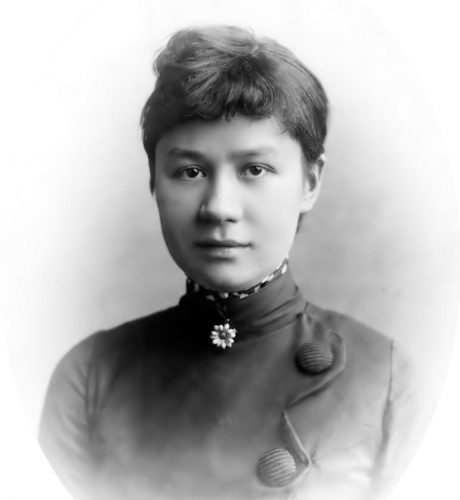 In The Beginning
Born Johanna Gezina Bonger in 1862 in Amsterdam, the future Mrs Van Gogh was the fifth of seven siblings. She was a "cheerful and lively child" and an accomplished piano player. Unlike her older sisters, she was allowed to further her education. She studied English, earning the equivalent of a degree, almost unheard of at the time. After her studies Johanna lived in London for some months, working in the British Museum Library.
The Marriage Story
Johanna's brother Andries introduced her to Theo at the age of 22. Theo quickly became infatuated with Johanna and the following year travelled to Amsterdam to declare his love in 1887.
An educated, strong and intelligent woman, Johanna did not take kindly to Theo's expressions of love. Instead, she was angry that a man she hardly knew was bothering her with an unwanted proposal. Theo was a persistent man. Despite the rejection, Johanna allowed Theo to write to her, and one year later, the two wed. In 1888 Theo said in a letter to his mother:
"…I loved her too much, and now, after we had seen much of each other the last few days, she has told me that she loves me too and that she wants to have me as I am. In a way I am afraid that she is mistaken about me and that I will disappoint her, but oh! I am so happy, and I'll gladly try to understand her and make her happy…"
The couple married in 1889 and their son Vincent Willem was born the year after that. Vincent van Gogh died from a self-inflicted gunshot wound to the stomach in 1890, and Theo died a year later of dementia paralytica caused by "heredity, chronic disease, overwork, and sadness". In 1914 Johanna had Theo's body exhumed from his grave in Utrecht. He was reburied in Auvers-sur-Oise, so the two brothers could be together.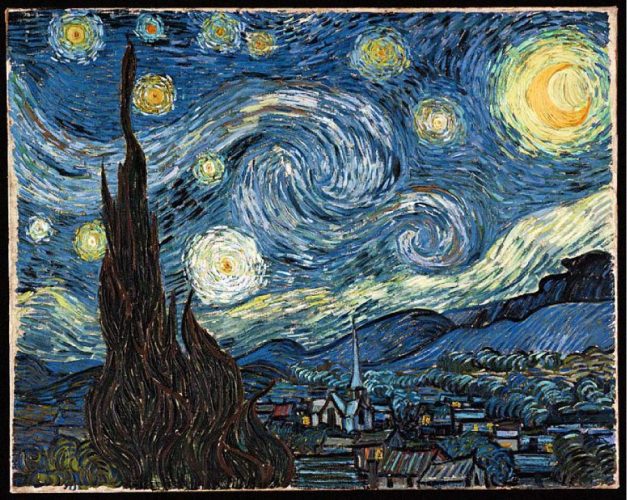 The Life After
What began as a whirlwind love story ended in tragedy for Johanna. She was left with only an apartment in Paris, filled with 200 then valueless paintings. All was not lost however. Johanna was fortunate enough to be from a wealthy artistic family, with good connections, as well as the knowledge of how to promote art. After the death of Theo, she reached out to the artistic community, knowing that she needed to shift the paintings not only to honour her late husband and brother in-law, but to secure the financial future of her son.
A Global Success
Johanna decided to use what she'd learned in her short marriage to Theo, and make Vincent's art her cause. In 1891, she wrote in her journal that she was "not without things to do," for she was obligated to "Vincent's work: to make sure that it is seen and appreciated as much as possible".
She moved to Bussum, a village outside Amsterdam. A clever decision as the village was an artistic and cultural hub with residents including painter, poet and friend Jan Verth.
Between 1892 and 1900 Johanna was able to coordinate around 20 exhibitions of Van Gogh's work, carefully arranged with lesser known pieces placed next to others considered "undisputed masterpieces" by contemporaries like Oscar-Claude Monet and Henri de Toulouse-Lautrec. Johanna repeatedly loaned out Vincent's paintings, increasing their circulation and popularity within the artistic community and wider public.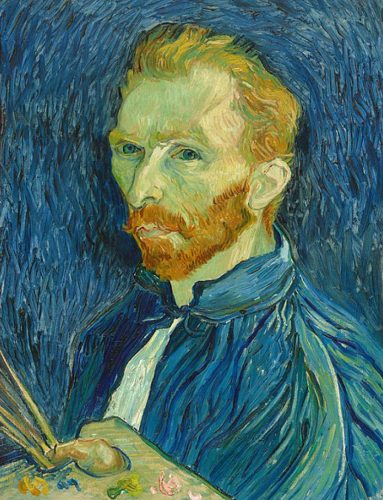 A diary entry from 1892, Johanna wrote "Ever since I've been here in Holland, people are beginning to be very interested in the work of Vincent, and there's hardly a newspaper that doesn't say something about him".
Johanna proved herself remarkably more capable than both her late husband and the artist himself, by successfully reaching out to the artistic contacts across Western Europe. She offered them 10 to 15 percent commission on the works they sold, using their reach and influence to place Vincent's work in public and private collections over the world.
Letters and Paintings
After a decade of dedication to Vincent's work, Johanna was substantially closer to achieving wide public recognition for his work. She had built up a huge foundation of exhibitions, loans, and connections. In 1901, she married a second time. Her second husband, also an artist would also help her in her cause.
Arguably one of the most pivotal points in Johanna's campaign, and one of her biggest successes, was the landmark retrospective exhibition of Vincent's work at the Stedelijk Museum in 1905 in Amsterdam.
Johanna had achieved what Theo and Vincent had not, recognition and appreciation within the wider community. Yet, people still struggled to understand his somewhat abstract paintings. So, in a genius move, she spent years compiling a volume of Van Gogh's many letters to Theo. She wrote a biographical introduction, the most important information on Van Gogh contemporaries had. She also translated two-thirds of the book into English.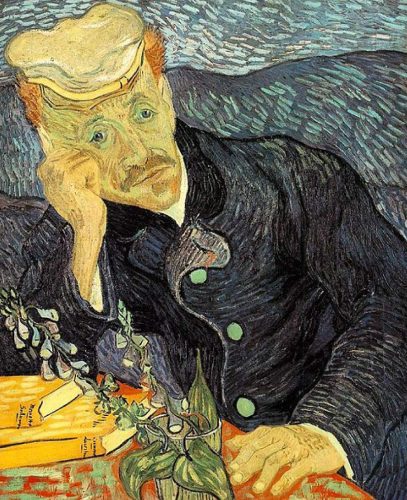 The Legacy
What Johanna managed to do in her life, after such a short and tragic marriage to Theo is impressive. She sold at least 190 paintings and 55 drawings by Van Gogh, including one of his Sunflowers to the National Gallery in London in 1924.
After Johanna's death in 1925, 35 years after Vincent died, her son, also called Vincent, continued his mother's life's work. He went on to oversee the delivery of the remaining collection to the Vincent van Gogh Foundation in the 1960's. It's thanks to Johanna and Vincent junior that we can enjoy Van Gogh's pieces in every corner of the world, including his translated letters.
Undoubtedly the world is very grateful to Johanna and her son for dedicating their lives to the Vincent van Gogh empire, but what made them do it? She certainly had regrets about her life, wishing more of her time had been spent aiding the socialist movement. She co-founded the Amsterdam Social-Democratic Women's Propaganda Club in an effort to improve working-class living and working conditions and education. But of her main work, she wrote in her diary "All of this is very satisfying for me, for it's the only thing that I can do in the memory of my husband and of Vincent".
Next time you're taking in the wonder of The Starry Night or Café Terrace at Night, remember Johanna and her son Vincent, who allowed you to discover Vincent van Gogh for yourself.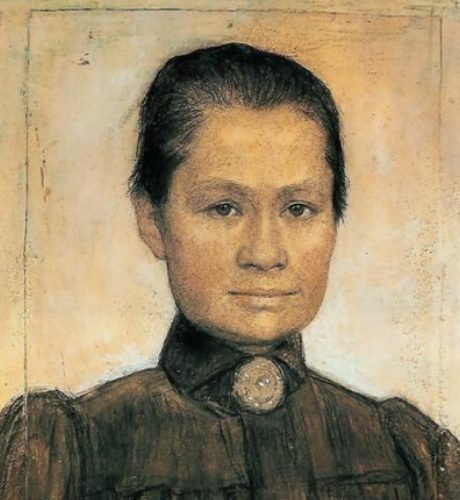 ---
Latest Posts
Follow us on Instagram @goldentoursuk!