Read Time:
3 Minute, 59 Second
Things are a bit uncertain at the moment, with many people self-isolating or working from home. Being walled up at home is a daunting thought for many, but it's important for both our physical and mental health that we still get plenty of fresh air. We're fortunate in London that we have plenty of green spaces, but if you have a car and need to surround yourself with a little more nature, there are plenty of stunning wild locations less than an hour's drive from London.
Get away from the news and the crowds and relax in nature.
Hatfield Forest, Bishop Stortford, Essex
Roughly a 45 minute drive out of London is 403.2 acres of national nature reserve. When walking through the ancient royal hunting forest of Hatfield, you're essentially looking at what much of the landscape used to look like hundreds of years ago. The forest is more like a savannah with areas of woodland; a rare example of ancient woodland pasture where the King's of old hunted deer and wild boar among the trees. Ancestors of the original medieval deer herd survive in the forest and are easily spotted along the walks.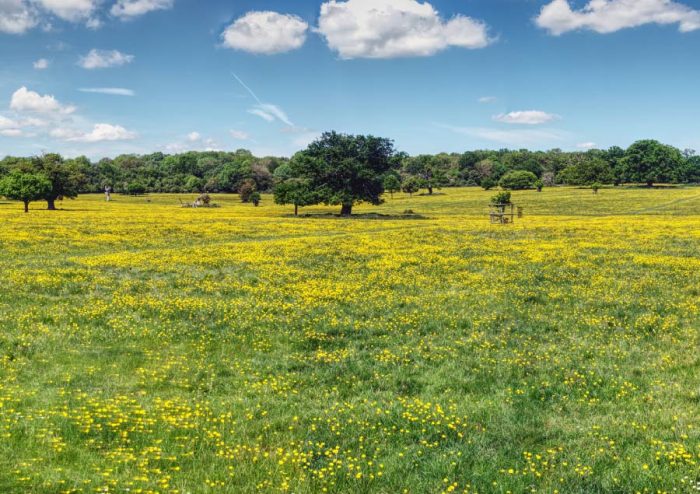 Ightham Mote, Sevenoaks, Kent
Ightham Mote is a beautiful medieval manor house surrounded by water with origins as far back as 1340. Rumour has it that in 1872, the inhabitants of the house called in workmen to investigate why one of the rooms was always so draughty. They found a woman's body sitting in a chair walled up in a cupboard at the side of the room. There is no official record of a body being found, but it's a good story.
There are three marked routes around the estate. The red walk (1.2miles) and the green walk (2.5miles) take you along footpaths, woodland and country lanes. The wheelchair route runs 1.4 miles around the woods at the north-eastern corner of the estate.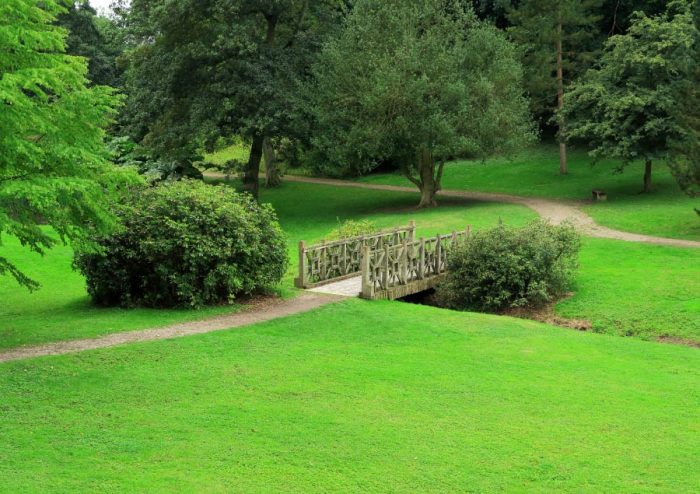 While you're in the area, it's worth visiting Leeds Castle, once home to King Henry VIII.
Chalkwell, Southend-on-Sea Essex
Sometimes, we all just need to see the sea. Chalkwell is roughly an hour's drive from London and is perfect for long refreshing walks. It's great for kids, dogs and anyone who needs to feel the invigorating sea air on their face. There are many signposted walks or you can just walk along the beach itself, maybe dip your feet in the shallows, check out a few rock pools, and even go crabbing?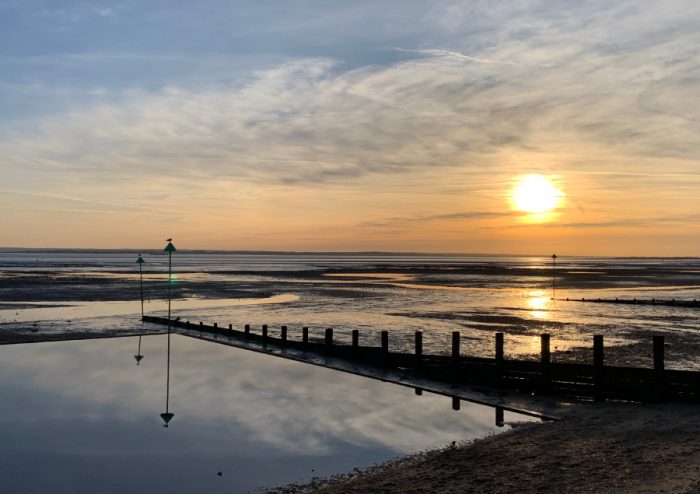 Colne Valley Regional Park, Denham, Uxbridge
Developed in 1965, the Colne Valley Regional Park is 27,500 acres of parks, green spaces and reservoirs. You can amble along short circular walks on well surfaced paths to much longer rambles. Stretching from Rickmansworth to Staines, the park has a varied and lush landscape, with woodland, lakes, canals, fields, meadows and moors. The park is also a haven for bird watchers, with many unusual species easily spottable. Whatever you're looking for nature-wise, you'll find it here for the perfect outdoors escape to calm the mind.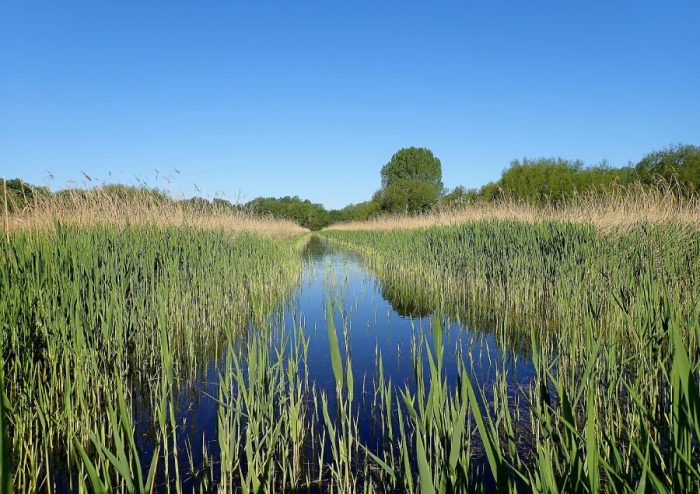 Ramsgate to Margate via Broadstairs and Botany Bay, Kent
This gentle coastal walk links three historical coastal towns, Margate, Broadstairs and Ramsgate. Walk along low chalk cliffs with views of secluded coves that are accessible at low tide. The famous painter of dramatic seascapes JMW Turner was a frequent visitor to Margate. He once remarked to writer and art critic John Ruskin that "…the skies over (The Isle of) Thanet are the loveliest in all Europe". This 8 mile walk should take you roughly two hours of gentle walking along the coastline where the Vikings first landed in Kent, known as the Viking Coastal Trail. The walk was also a favourite of English naturalist Charles Darwin. Make sure you check the tides before you set off.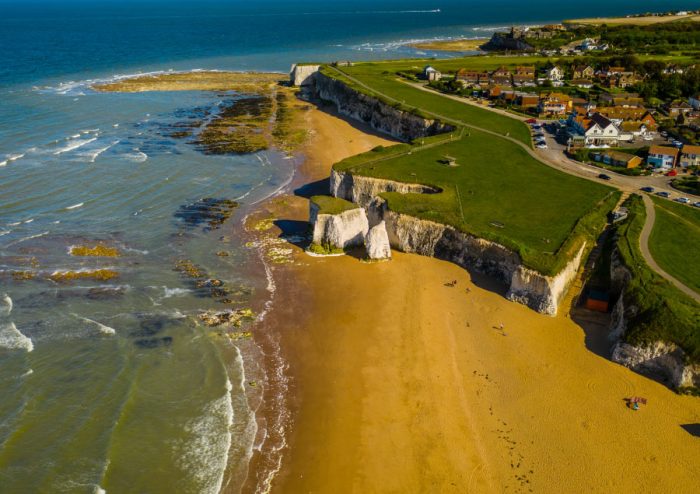 Epping Forest, Greater London, Essex
If you're without a car, Epping Forest is another royal forest which is accessible by foot from many areas of East London. Stretching from Essex to East London, Epping Forest is a perfect example of English woodland. And there are many well mapped walks for all abilities. Ancient trees cover the 6,000 acres including the veteran Grimston's Oak in Bury Wood, thought to be over 350 years old. Bush Wood is a quiet area of rich woodland that joins the Wanstead Flats with the Leyton flats. Wake Valley and Sunshine Plain make up a vibrant area of ponds and grassland, alive in a wash of purple due to the heather that grows there and the rare dragonflies.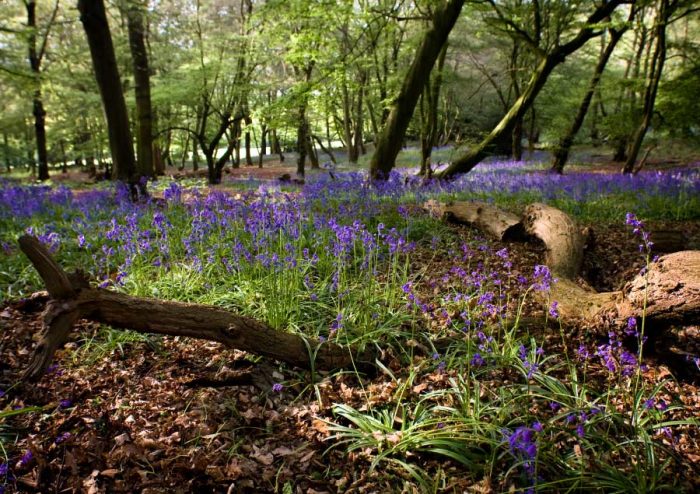 Don't forget to tag us in your spectacular pictures @goldentoursuk!
---
Latest Posts: