Read Time:
3 Minute, 57 Second
London is the multicultural city of the world. It has its own energy, a rich and storied history and plenty of famous landmarks that you can take in on foot. There's a good reason that so many famous people from Mozart to Florence Nightingale to Jimi Hendrix decided to call it home. This neat little walking tour of London covers centuries of history and will leave you feeling culturally nourished.
Buckingham Palace
Begin the day by stopping off at the King of England's house for tea. Buckingham Palace is gorgeous to look at from the outside, and if you get a tour of the State Rooms, you can see how the King kicks it when he's at home. A small portion of the palace's 775 rooms are open to the public, but it's all you need to get a taste of how the royals live. After you've seen how the King is living, it's time to move along to our next stop.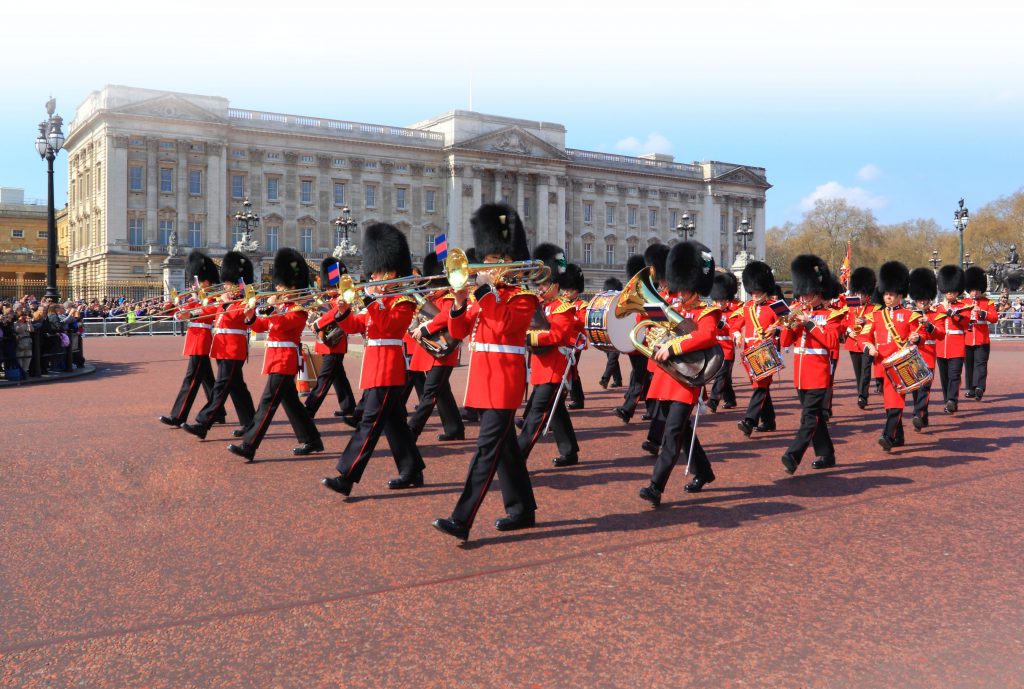 Walk for 16 minutes (1.3km) along Birdcage Walk and Spur Road to…
Westminster Abbey
You may know it as the backdrop of Prince William & Kate Middleton's wedding, but Westminster Abbey has been a crucial part of London and the country as a whole for nearly a thousand years. Every monarch to rule over this green and pleasant land has been crowned there since William the Conqueror in 1066. It has stood tall throughout turbulent times, from Henry VII's Dissolution of the Monasteries to the Blitz during the Second World War.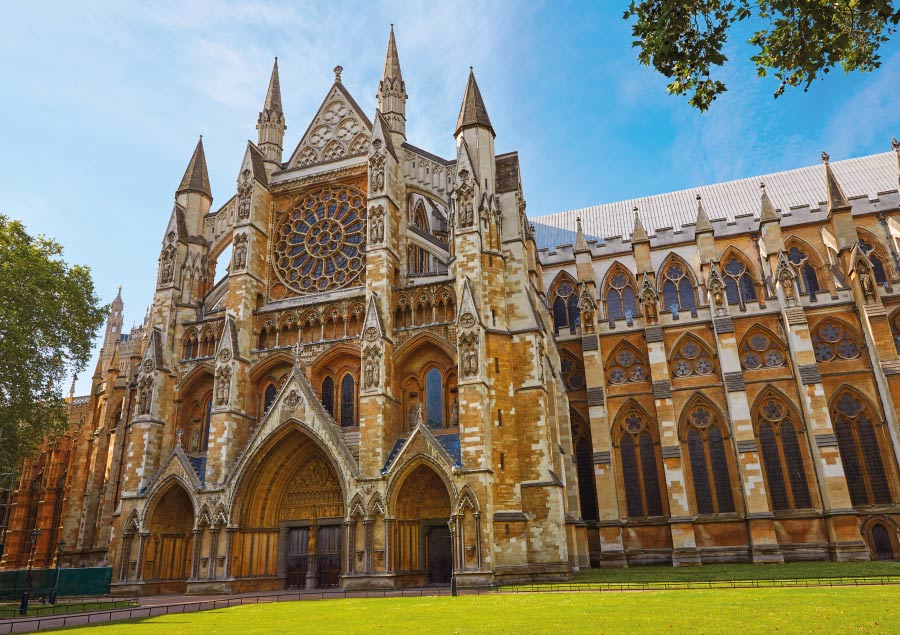 Walk on for 2 minutes (130 metres) past St Margaret's Church to see…
The Houses of Parliament (and Big Ben)
Next up is the Palace of Westminster, adjoined to St Steven's which houses Big Ben. Many people mistakenly think this tower is Big Ben, but in fact, it's the Elizabeth Tower. Big Ben is actually the bell inside that tolls out over London. Excellent photo opportunity.
Walk roughly 10 minutes (1km) over Westminster Bridge. Take a left at the end of the bridge and walk along the South Bank until you get to the…
London Eye
Take a break from walking by hopping aboard the tallest Ferris wheel in Europe. It takes half an hour to do a single rotation, so it's a great way to take in some aerial views and get some great pictures of the city.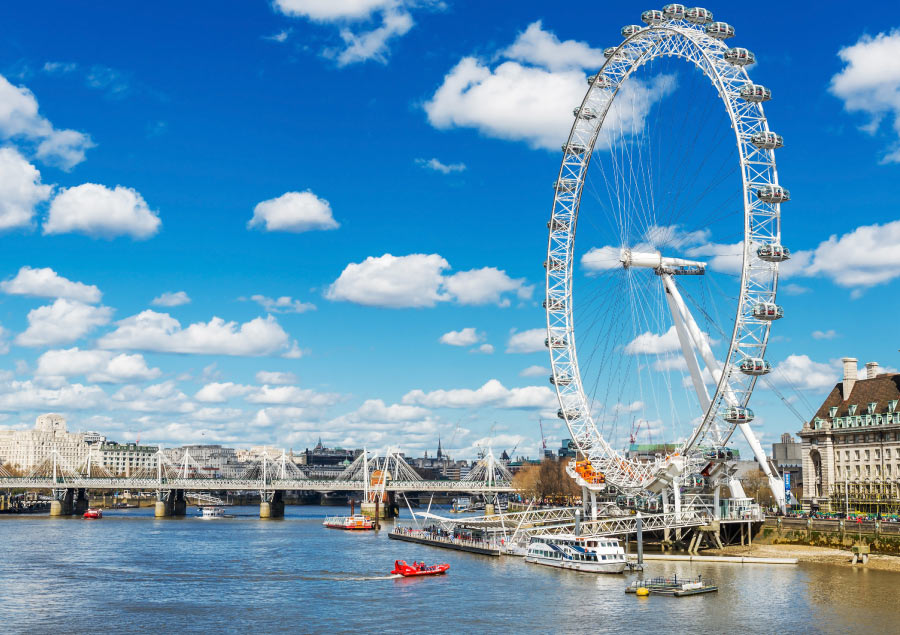 After your ride on the London Eye, walk for roughly half an hour (2km) along the South Bank. You'll pass the Oxo Tower, National Theatre and Tate Modern. If you're a fan of modern art, the Tate is free to look around. Our next stop is…
Shakespeare's Globe
A reconstruction of the famous Globe Theatre, Shakespeare's riveting plays entertained Londoners here centuries ago. From thrillers, to tragedies to comedies, Shakespeare is still known as the greatest playwright of all time.
With standing galleries, just like in Shakespeare's time, it's a great place to catch a show. Although, you can't bring in any rotten food to throw at the actors if you don't like the play anymore. That practice ceased in the 17th century.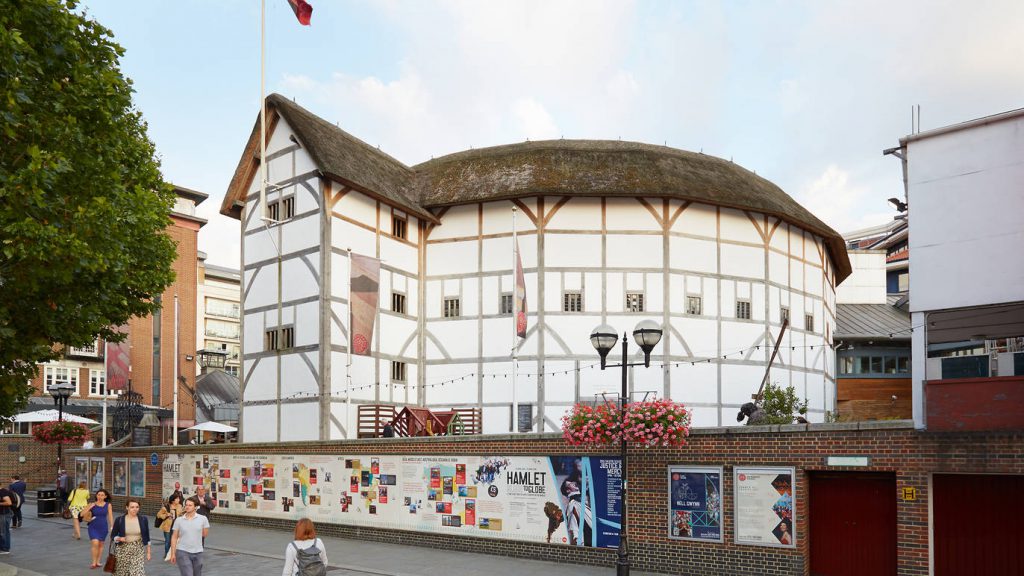 Walk for roughly 20 minutes (0.8km) as you cross the Thames again over Southwark Bridge. Take a look at St Paul's Cathedral if you want and keep going along Lower Thames Street for…
The Tower of London
This fortress was built in the 11th century and has been a storied part of London's history ever since. It served as a royal residence, a prison, a menagerie, an armoury and perhaps most famously, houses the Crown Jewels. The oldest crown jewel is actually a spoon from the 12th century. Also, on the orders of Charles II, 6 ravens live inside to protect the Tower. For superstitious reasons, there have been 6 ravens in there ever since.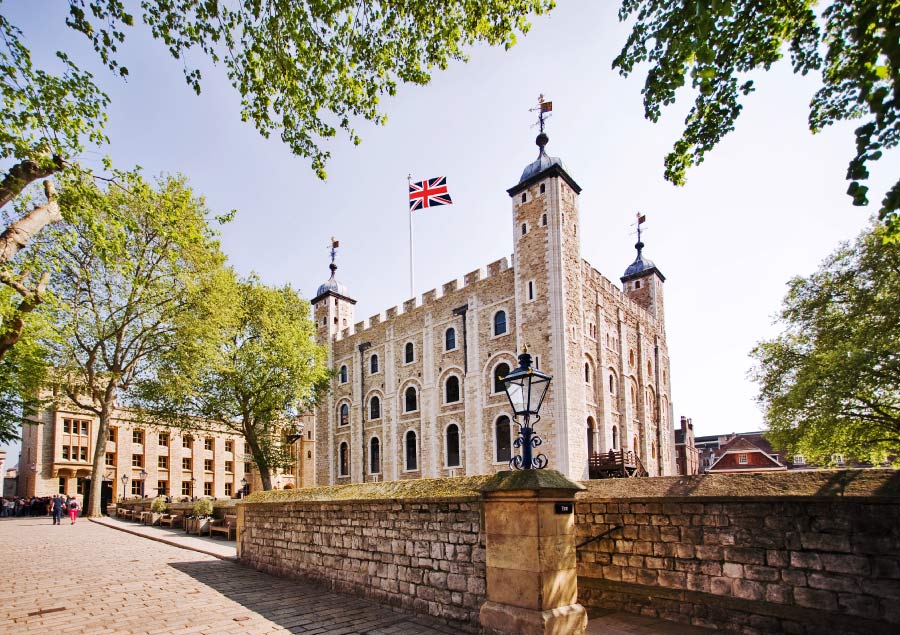 Walk for 5 minutes (500 metres) to our final stop…
Tower Bridge
When you think of postcard images of London, Tower Bridge is probably what you think of. Easily confused with London Bridge, the very small bridge next to it, you can cross it on foot or by car. It's a relatively new London landmark at 124 years old, considering the city has stood for 2,000 years.
Did You Know! In 1952, the watchman failed to notify a bus driver that the bridge was about to be raised as he went over it. The driver of the double-decker bus had to think fast and cleared a 3 foot gap to get his bus to safety. He was awarded £10 for this act of bravery.
Don't forget to tag us in your adventures @goldentoursuk!
---
Latest Posts: