Read Time:
3 Minute, 40 Second
When you're visiting London, you'll want to make sure that you come back with gifts and some experiences that you can ONLY get in the capital — otherwise, what's the point in going?
Apart from the obvious attractions, like Buckingham Palace, The Shard, St Paul's Cathedral and the Tower of London, here are some other places we recommend visiting if you want a souvenir that is truly unique to the city of London.
1. An Umbrella from James Smith & Sons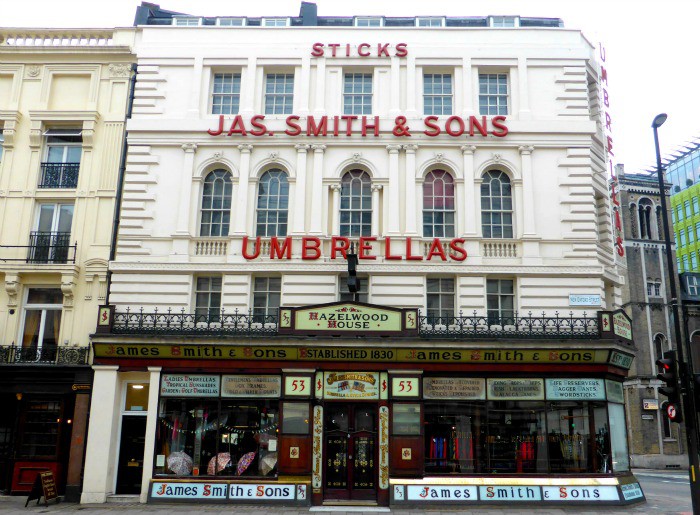 A short walk from Tottenham Court Road and Holborn tube stations, James Smith & Sons is a wonderful quirky shop that only sells umbrellas and walking sticks. First opened in 1830, the original Victorian shop front remains largely untouched!
As we all know, British weather is bad, so it's hardly surprising that there is a shop dedicated to umbrellas. But did you know that to this day, they make most of their umbrellas in the workshop below ground level? This spectacular treasure is a must-visit and of course, the best place to purchase an umbrella in the city.
2. Tea from Fortnum & Mason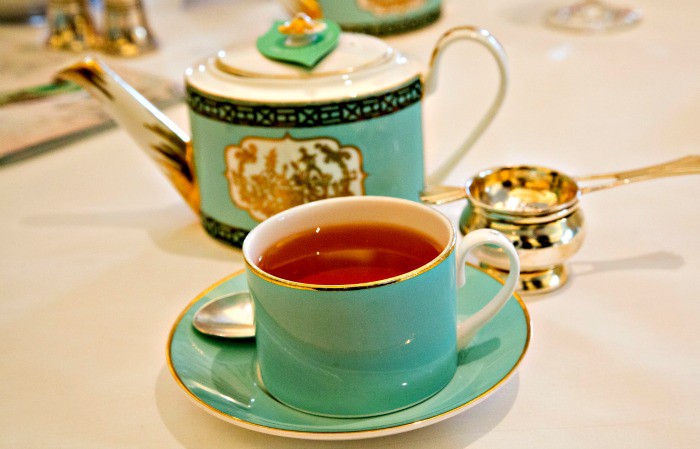 OK, so there are a few places across the globe that stock Fortnum & Mason's tea, but nothing comes close to visiting their London store. Situated a stone's throw from Piccadilly Circus, the shop has a wonderful clock that chimes every 15 minutes and again on the hour with an intricate display — and the interior is just as impressive.
Afternoon tea in Fortnum & Mason is one of the 'must-do' things in the city. But if you don't have time, pick up a selection of teas from the store to take home with you.
3. An Oyster Card
Something you will probably need to get around the city, an oyster card is unique to London and a wonderful souvenir to remind you of your time here.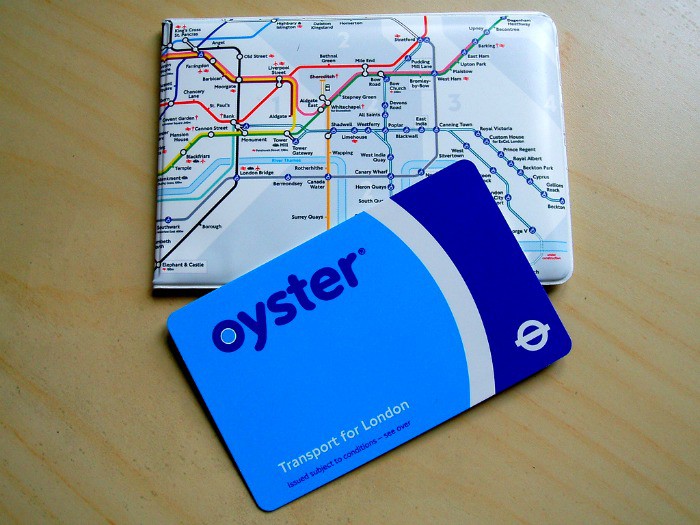 4. A House of Commons Notebook
Opposite Big Ben and just round the corner from Westminster tube station, the Houses of Parliament Shop sells many branded gifts with the stamp of the UK government. While they do have an online shop, we think it adds a certain element of authenticity if you actually visit the shop itself. You can expect to purchase anything from branded packs of playing cards to clothing and even a hip flask!
5. A Hat from Lock & Co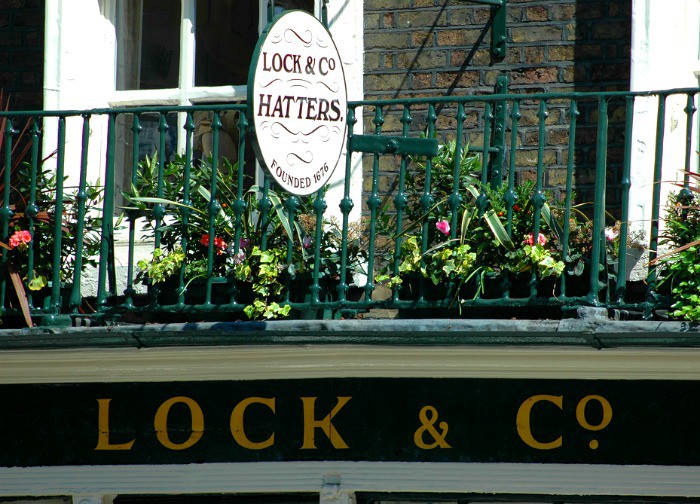 Established in 1676, Lock & Co is the oldest hat shop in the world and the oldest shop in London. A hat from here is so much more than a head warmer — it's a piece of history!
Lord Nelson ordered his signature hat from here, Oscar Wilde bought a fedora, Winston Churchill wore a Lock hat on his wedding day and Charlie Chaplin himself bought hats from here. Lock & Co also lay claim to creating the very first 'coke' or bowler hat in 1849.
6. Fabric from Liberty London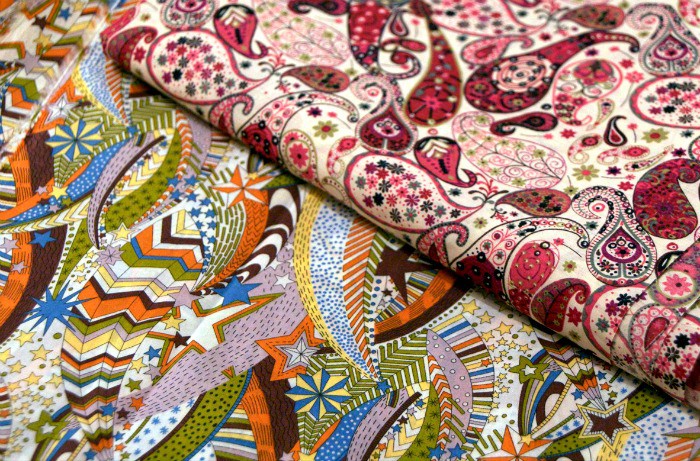 Opened in 1875, Liberty Department Store is famous for its fashion, interiors, luxury goods and above all, it's in-house range of fabrics and textiles. Liberty has a range of classic designs as well as new ranges each season and are known all over the world for their fashion-forward patterns and excellent standard of quality.
Did You Know? This Grade II listed building was constructed from the timbers of two ships: HMS Impregnable and HMS Hindustan.
7. Paddington Bear Shop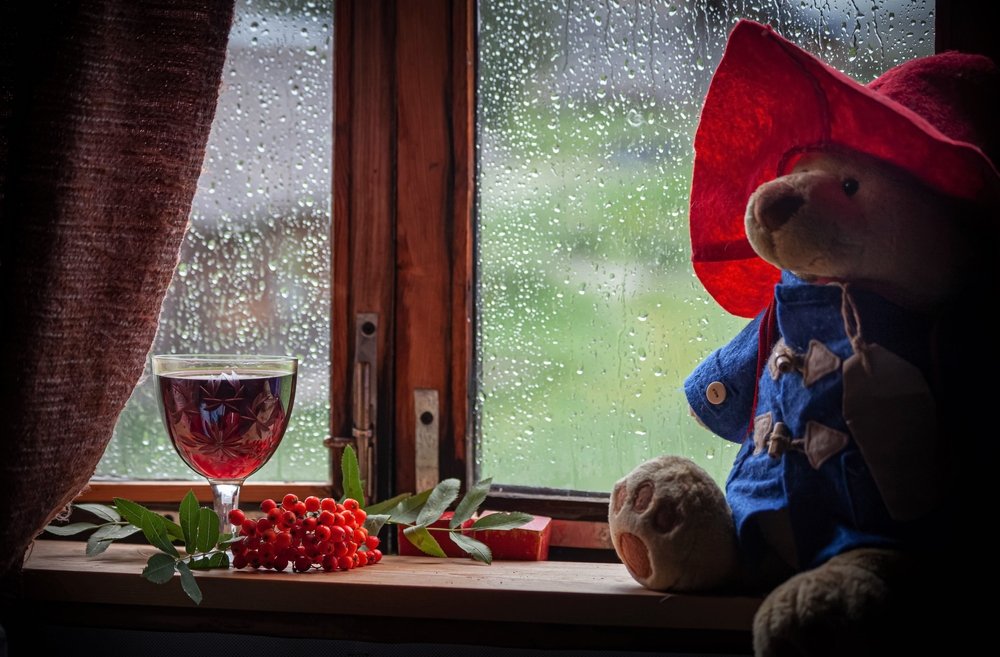 If you love Paddington Bear just as much as we do, then head to the only store in the world dedicated to Paddington in Paddington Station. Pick up a souvenir from a range of bears, books, clothes and toys, and don't forget to take a picture with the Paddington Bear bronze statue!
8. A Bespoke Suit from Savile Row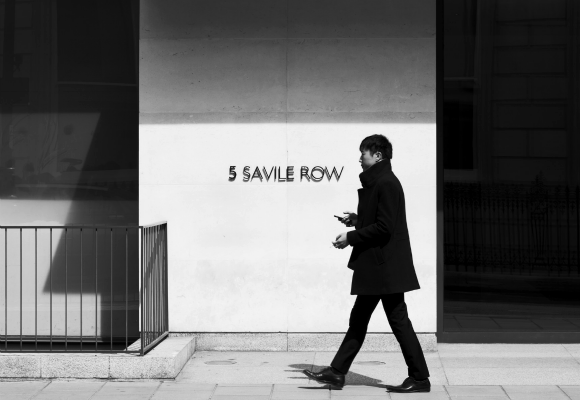 Savile Row is a world-renowned street recognised for its services to bespoke tailoring. Whether you're in need of a dinner jacket, wedding suit or tweed, Savile Row has it all. The shops on this street have an impeccable reputation for creating suits that are the cutting-edge of style and their tailors will know exactly what length and cut will suit your body shape.
Don't forget to share your London souvenir and exciting adventures with us on Instagram @goldentoursuk!
---
Latest Posts: