Read Time:
5 Minute, 21 Second
The largest city in the UK, London is bursting with iconic attractions, historical buildings and of course, all things Harry Potter. Written by the British author J.K. Rowling, the series has taken the world by storm, with eager fans coming to London to get their dose of wizarding magic.
For the ultimate Harry Potter experience, every wannabe wizard or witch must visit Warner Bros. Studio Tour London. Here, you'll discover real-life filming sets, including the cupboard under the stairs, Hagrid's Hut and the Forbidden Forest. You'll also visit Professor Umbridge's pink office, find the Sword of Gryffindor, and see plenty of fabulous costumes and spectacular props. You may even bump into a Death Eater or two…
But the Potter fun doesn't end there. So, get your wands at the ready as we're about to apparate to some of the most famous filming locations in London.
King's Cross Station
King's Cross, Euston Road, London N1 9AL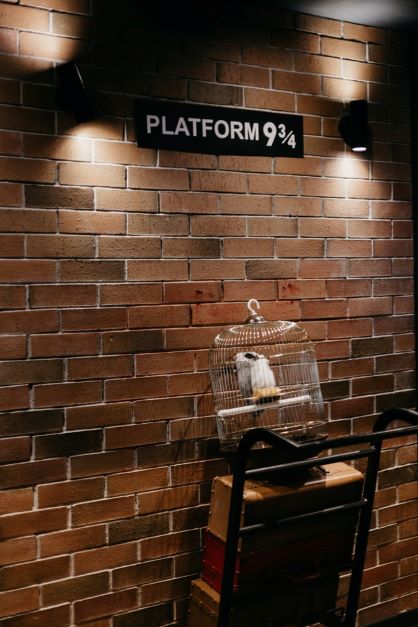 Welcome to Platform 9¾ — the iconic platform students accessed via a brick wall to board the Hogwarts Express to Hogwarts School of Witchcraft and Wizardry!
Since the platform isn't visible to muggles, there is a half trolley in the wall where you can take lots of pictures. You can also visit the Harry Potter Shop which is packed with all things Hogwarts including luggage, robes, and wands.
Tip! Queues to take pictures can get very busy so visit early to avoid any disappointment!
Claremont Square
23-29 Claremont Square, Islington, London N1 9LX
You may recognise these houses from Harry Potter and the Order of the Phoenix and Harry Potter and the Deathly Hallows Part 1. Known in the films as 12 Grimmauld Place, this was home to Sirius Black, Harry's Godfather, and the headquarters of the Order of Phoenix. Don't worry if you can't see it, it's protected by the Fidelius Charm and is invisible to muggles!
Reptile House at ZSL London Zoo
Regent's Park, London NW1 4RY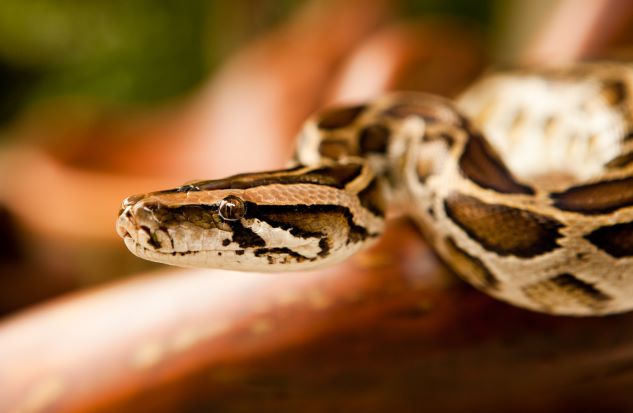 Built in 1926, Reptile House is home to a wide variety of reptiles and amphibians including snakes, crocodiles, frogs, and lizards. It's also where Harry first speaks in Parseltongue to a Burmese python in Harry Potter and the Philosopher's Stone. Why don't you pop inside and strike up a conversation with a slithery snake?
Note: There is an admission fee for the zoo. Tickets can be purchased here.
High Commission of Australia, London
Strand, London WC2B 4LA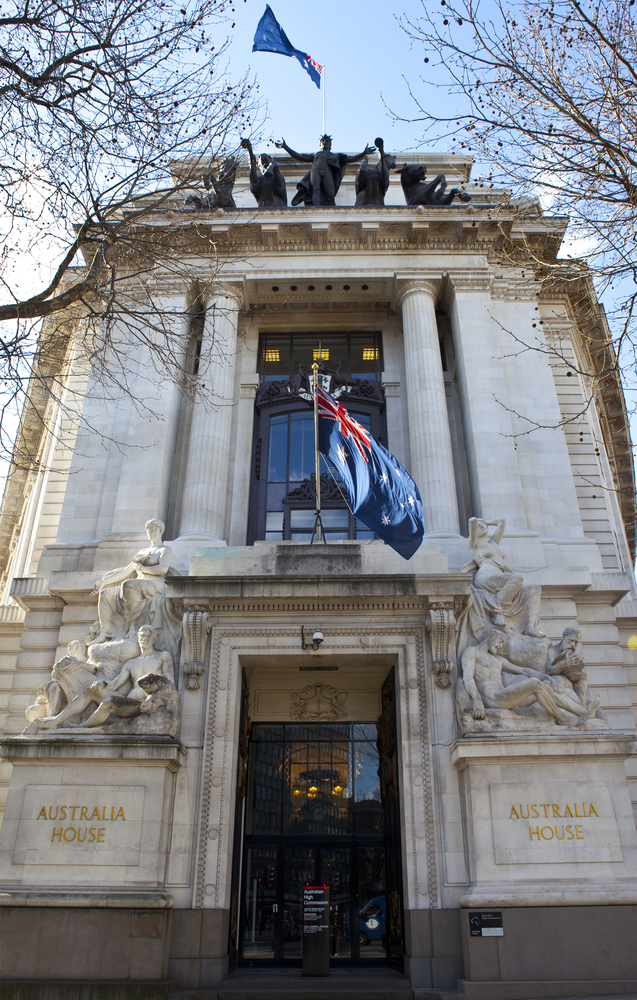 The interior of this impressive white building with gargoyles was the setting for Gringotts Wizarding Bank. Run by goblins and boasting magnificent crystal chandeliers, a dramatic scene takes place in Harry Potter and the Deathly Hallows Part 2, where Harry Potter, Hermione Granger and Ron Weasley escape the bank on a dragon. This was after they broke into Bellatrix Lestrange's vault to steal one of Lord Voldemort's Horcruxes — Helga Hufflepuff's cup. What's more is that it is the only successful robbery in the bank!
St Paul's Cathedral
St. Paul's Churchyard, London EC4M 8AD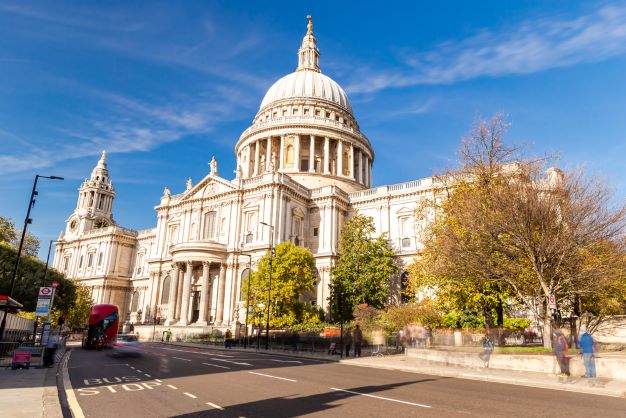 Designed by Britain's most famous architect, Christopher Wren, St Paul's Cathedral is a breathtaking Anglican cathedral with one of the largest domes in the world. It is home to the spiralling Geometric Staircase which, in Harry Potter and the Prisoner of Azkaban, leads to Professor Trelawney's Divination classroom.
Note: There is an admission fee for the cathedral. Tickets can be purchased here.
Leadenhall Market
Gracechurch St, London EC3V 1LT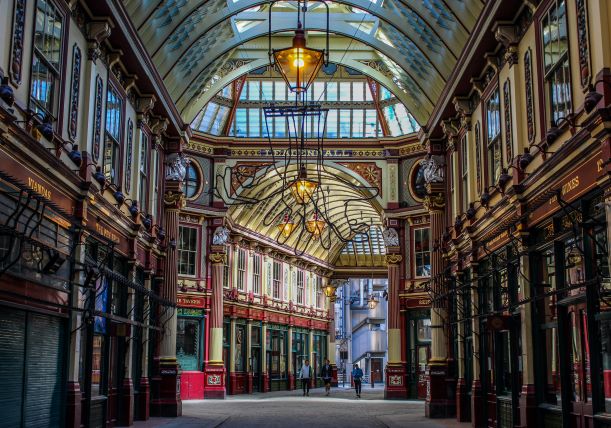 You're in Diagon Alley — the cobblestoned shopping street of the wizarding world! It's here that students of Hogwarts bought all their books and potions for the new school year. The entrance to the Leaky Cauldron inn was also filmed here — look out for the optician's shop in Bulls Head passage.
Although many of the Diagon Alley scenes were filmed in the Warner Bros. Studio London, Leadenhall Market was used in Harry Potter and the Philosopher's Stone. Marking its 700th anniversary in 2021, Leadenhall is one of the oldest markets in London, and it's a truly magnificent Victorian building with an ornate glass roof.
Millennium Bridge
Thames Embankment, London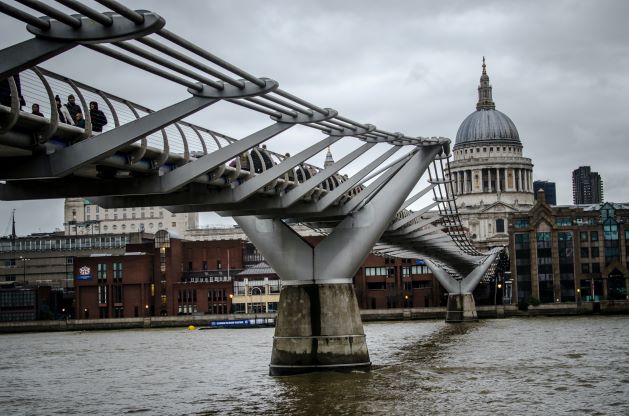 In the unnervingly gloomy opening scene of Harry Potter and the Half-Blood Prince, Death Eaters attack this steel suspension bridge, plunging it into the River Thames. It is a rather strong message to the world that Voldemort is back.
Lambeth Bridge
Lambeth Rd, London SE1 7SG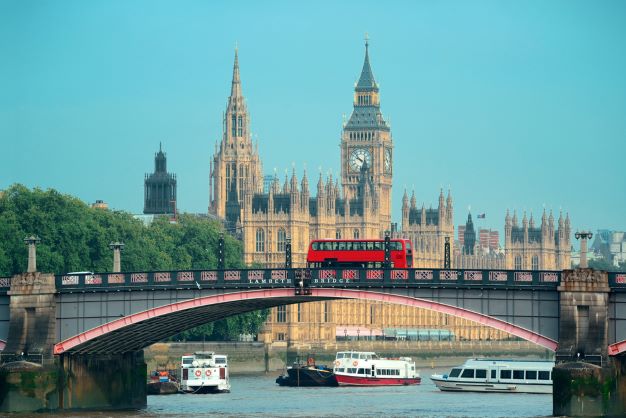 Looking out to the neo-Gothic Palace of Westminster, Lambeth Bridge is where the iconic triple-decker Knight Bus squeezes in between two red double-decker buses in Harry Potter and the Prisoner of Azkaban.
Scotland Place
London SW1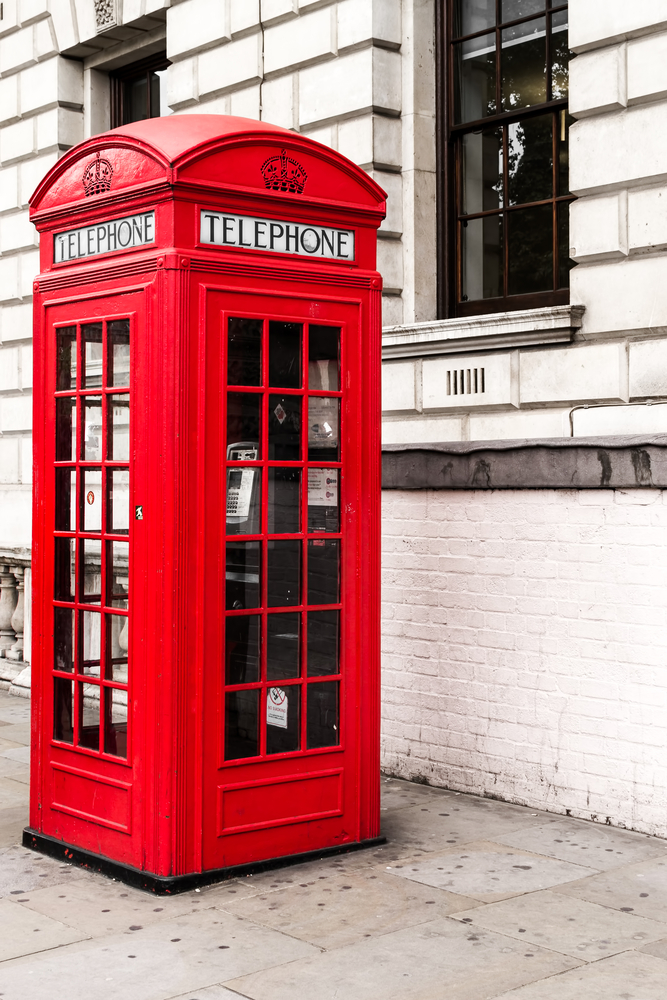 Tucked in between two very large buildings, Scotland Place was the setting for the Ministry of Magic's entrance. Visitors would step inside the telephone booth, dial 62442 (spelling 'magic') and transport underneath to the Ministry.
Unfortunately, the box was just a prop for the films and doesn't actually exist.
Piccadilly Circus
London W1J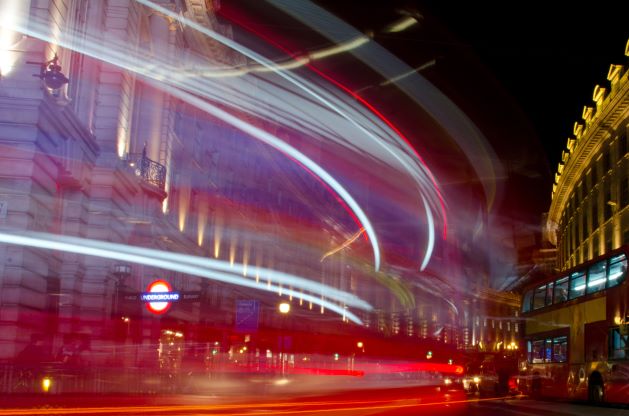 One of London's most popular tourist destinations, Piccadilly Circus is where Harry, Ron and Hermione apparate to escape the Death Eaters at Bill and Fleur's wedding in Harry Potter and the Deathly Hallows Part 1.
Arriving in the night, with Piccadilly's bright billboard lights on display, the trio narrowly miss an oncoming No.19 bus as they rush through London's West End. Just imagine trying to film a movie in this busy location!
Other Harry Potter Things in London
London is a Harry Potter world and if you're still looking for more, just walk a short distance to Leicester Square to see the Harry Potter Statue! After that, journey through over 10 years of filmmaking with the Harry Potter Photographic Exhibition. Set in the heart of Covent Garden, Potter enthusiasts will discover famous behind-the-scenes images from all 8 films and enjoy Harry's drink of choice — Butterbeer.
Moreover, for theatregoers, there's a spellbinding multi award-winning two-part play in London's West End ­— Harry Potter and the Cursed Child. A one-of-a-kind theatrical experience, the play explores the life of Harry, Ron and Hermione 19 years later. To join the memorable cast on their new adventure, book your tickets early here.
Don't forget to share your magical Harry Potter pictures with us on Instagram @goldentoursuk!