You're Invited To Step Inside Buckingham Palace This Summer
You're Invited To Step Inside Buckingham Palace This Summer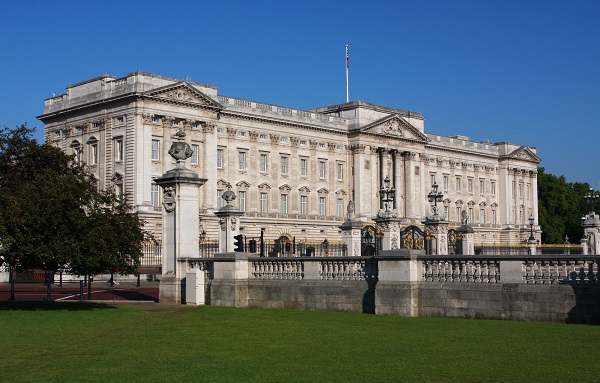 It's nearly time for Buckingham Palace to open its doors to the public as the summer visitor season kicks off in London! For eight weeks only, anyone can pay a visit to the State Rooms at the Palace (providing they purchase a ticket, of course) and see what living like a Royal is like in the 21st century! Queen Elizabeth II is in Scotland on her annual holiday from 26 July to 28 September 2014 and is kindly letting us have a nose around her home. If you're in London during this period, we highly recommend buying a ticket to Buckingham Palace and having a peek at the interior of this world-famous mansion. Who knows – maybe you'll bump into Prince Harry or Camilla in the gardens! (We know who we'd prefer seeing).
A visit inside Buckingham Palace this summer should definitely be top of your London to-do list. Take a look at some of the highlights of the Queen's London residence:
The State Rooms
A grand total of 19 State Rooms can be found in Buckingham Palace, each one unique and serving a different purpose. They are where monarchs receive and entertain guests – be it important dignitaries or selfless humanitarians! They are decorated with gorgeous furnishings and artwork that has to be seen to be believed. In the 19th century, George IV transformed the mansion into the grand palace we know today with the help of a talented architect. Many of the pieces of furniture, chandeliers and works of art were bought or made for Carlton House, George's London home.
The Picture Gallery
One of the 19 State Rooms is called The Picture Gallery – you can probably guess why! This spectacular room houses some of the greatest paintings in the Royal Collection. At 47 metres long, there's plenty of room in this area of Buckingham Palace to pause for a while and take in the artworks. The Picture Gallery is one of the rooms used by the Queen for official entertaining and when recognising people who have accomplished notable successes.
The Garden
Buckingham Palace's garden has over 350 different species of wild flowers and The Garden Café is a surreal place to stop for a bite to eat. You can walk along the south side of the garden while soaking up the views of the west front of the Palace and the beautiful lake! The gardens really are something of an oasis in the middle of London and a lovely escape from the busy city.
If you want to visit Buckingham Palace and combine it with some other top attractions, check out the Buckingham Palace combination tours on offer! You can visit Buckingham Palace and add on Stonehenge, Windsor Castle or afternoon tea for one fantastic day out in London.