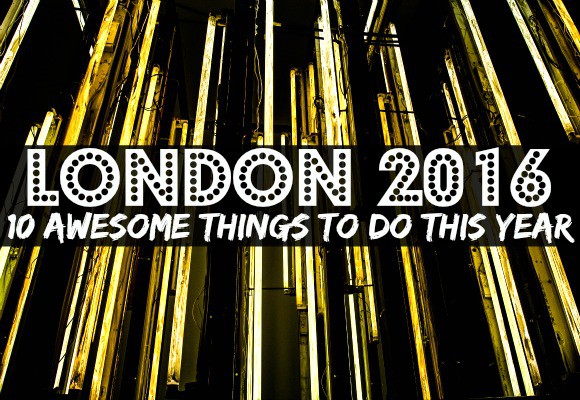 10 Amazing Things Happening in London in 2016
The New Year has officially begun, resolutions have been made and 2016 stretches out before us, filled with possibility. January can be a quiet month – the excitement of Christmas and New Year is a distant memory and the remainder of the winter stretches ahead. However, if you're planning a trip to London or the UK this year, there are plenty of things to be excited about. Alongside yearly London events such as the RHS Chelsea Flower Show and Notting Hill Carnival, there are a whole host of special events in London that are unique to 2016.
Have a read of our top 10 picks for things to do in London in 2016.
1. Lumiere London: 14 – 17 January
We all know January can be a dark month, so what better to brighten it up than a free light festival in the centre of London? Making the most of the lack of sunlight, there will be gorgeous light installations in Kings Cross, Mayfair, Trafalgar Square, Piccadilly, Westminster and Regent Street. The installations feature established artists as well as upcoming British talent. Starting at around 6.30pm and continuing until 10.30pm, this event promises to be very popular, so don't miss out!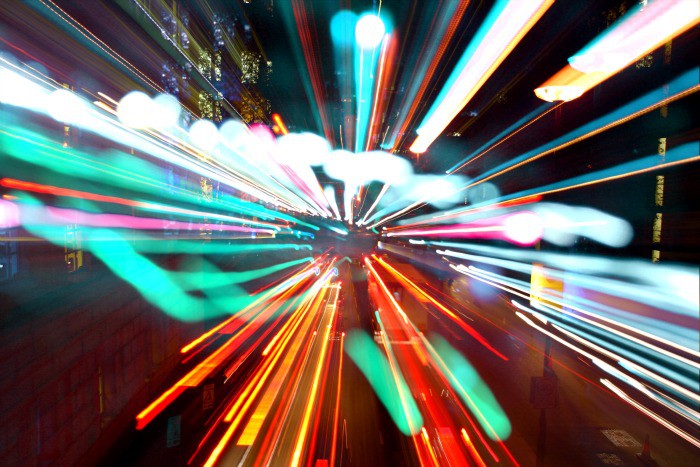 2. Painting the Modern Garden: Monet to Matisse at The Royal Academy: 30 January – 20 April
This incredible exhibition at The Royal Academy is a study on the modern garden in art from the 1860s, right up to the 1920s. Featuring beautiful works from Monet and Matisse, among other incredible artists of that period, this promises to be one of the highlights in London's art calendar.
3. London Gin Festival: 19 – 21 February
There's nothing more English than a gin and tonic and this distinctly British celebration is a brilliant way to indulge your gin passion, or simply learn more about it. Showcasing over 100 different gins, meet gin industry experts, other gin lovers and don't miss out on the live music!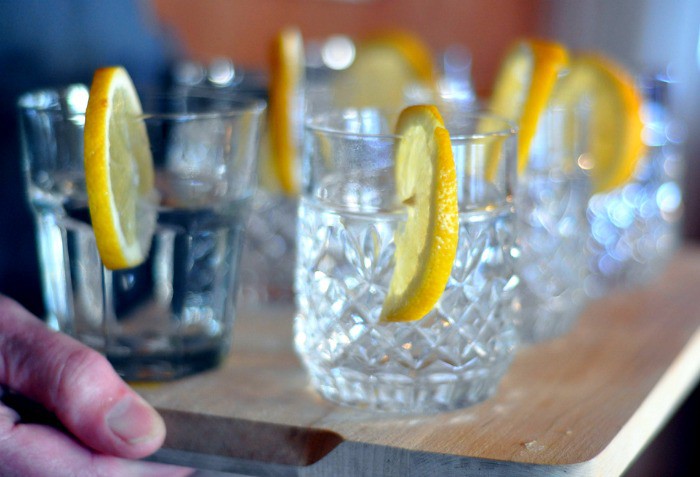 4. 100 Years of British Vogue at The National Portrait Gallery: 11 February – 22 May
Another exciting event in London's art calendar, The National Portrait Gallery celebrates the centenary of the legendary fashion magazine British Vogue. The exhibit features fashion, beauty and portrait photography from the iconic magazine over the years. Photos by such photographers as Cecil Beaton,  David Bailey, Corinne Day and Mario Testino feature designers such as Dior, Saint Laurent and Alexander McQueen. Unmissable for any self-respecting fashion fan.
5. Carsten Holler's Slide at the ArcelorMittal Orbit: Spring 2016
This spring, something extremely exciting is arriving at the ArcellorMittal Orbit in East London. The respected Belgian artist Carsten Holler has designed a super tunnel slide spiralling from the viewing platform of the Orbit to the ground. Travelling at 15 miles an hour, it's certainly quicker than taking the stairs and the specially constructed transparent panels mean you can take in incredible city views as you slide!
6. UEFA Euro 2016: 10 June – 10 July
Although the European football championships take place in France, the sporting event promises to be big news in the UK this summer. England, Wales and Northern Ireland all have places in the finals and football fever will take over the whole country as everyone comes together to watch the matches. Watch a match in a traditional British pub to really soak up the atmosphere.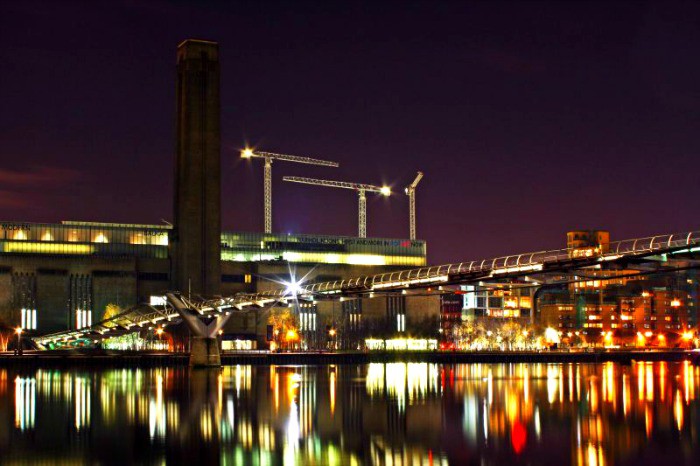 7. The New Tate Modern: 17 June
This year, a brand new 10 storey extension opens in the iconic Tate Modern art gallery. Already one of the most popular galleries in the city, the extension promises around 60% more display space and more flexible galleries capable of hosting performance and a variety of exciting installations. If you love modern art then this is a must-see in 2016.
8. Fashioning a Reign: 90 Years of Style from The Queen's Wardrobe at Buckingham Palace: 30 July – 31 August
It's always exciting when Buckingham Palace opens in the summer, but 2016 promises something extra special. 2016 sees Her Majesty The Queen celebrate her 90th birthday and to mark this incredible milestone, Buckingham Palace (as well as Windsor Castle and the Palace of Holyroodhouse) will be exhibiting a selection of The Queen's clothes, jewellery and accessories, worn during significant events in her life. At Buckingham Palace, see items from the Queen's coronation and her marriage to Prince Philip.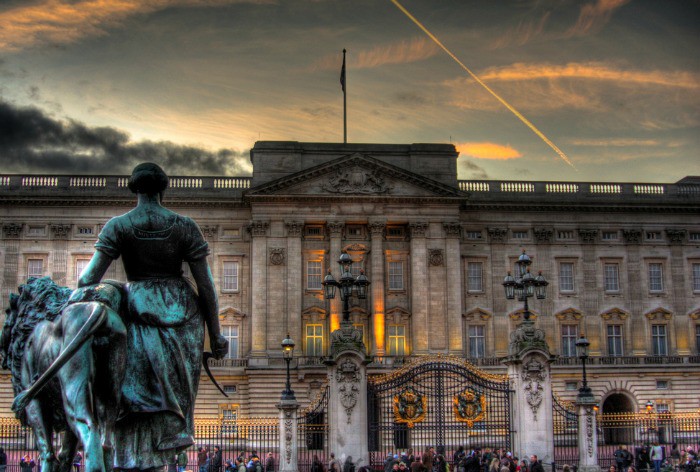 9. Fifteenth Anniversary Celebrations at Warner Bros. Studio Tour London – The Making of Harry Potter: 15th October – 4th November
Fifteen years after the UK premiere of Harry Potter and the Philosopher's Stone, you will be able to admire authentic sets, props and costumes first created during production. The Great Hall will be dressed with a section of the Hallowe'en feast (complete with the costume of Professor Quirrell) and you'll have the opportunity to discover more about other sets that have stood the test of time including the Gryffindor common room, boys' dormitory and Hagrid's hut.
10. 400th Anniversary of William Shakespeare's Death: Throughout 2016
2016 marks 400 years since the death of The Bard, William Shakespeare. Throughout the year, special events will be held around the country, but the focus of the celebrations will be held in Shakespeare's home town of Stratford-upon-Avon. Why not take a day trip from London to visit this quaint town with a rich history – there's no better year to plan it!
What have you got planned for 2016?
Images from Jack Zalium, cyclonebill, Dimitry B and Ashley Lourey via Flickr.