3 Places In London To Feel Like A Sporting Superstar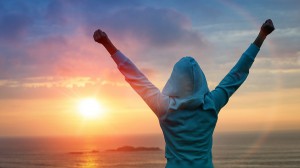 We've had an incredible summer of sport so far with the World Cup and Wimbledon providing nail-biting entertainment over the past few weeks. We had a few surprises (Andy Murray getting knocked out of Wimbledon; Italy, England and Spain failing to make it to the quarter finals of the World Cup) and were on the edge of our seat for many of the matches! Even Warner Bros. Studio Tour London is getting into the spirit of the games.
Looking for things to do in London this summer? You can keep the sporting excitement going while in the UK as many of our top stadiums and pitches offer special tours and behind the scenes experiences to check out exactly where the action takes place. After an exciting summer of sport already (with more still to come!) take a look at where it all began with a visit to these three celebrated sporting venues. All these venues are located in or around London and are so easy to get to!
1. Wimbledon Lawn Tennis Museum
See where Djokovic, Murray and Federer have all clinched the coveted Wimbledon title during a visit to the Wimbledon Lawn Tennis Museum. Djokovic won Wimbledon 2014 and secured his place in tennis history and you can go behind the scenes at iconic centre court to see where he served his way into the history books. You'll be able to walk through the men's dressing room and see the championship trophies during your visit.
2. Wembley Stadium 
Top players from all over the world have stepped out on the pitch at Wembley Stadium – and now you can too! Premier League superstars from teams including Manchester United and Chelsea have all played on the pitch surrounded by 90,000 fans. Wembley Stadium as it stands today was opened in 2007 and is the second biggest football stadium in Europe! No matter which football team you support, a Wembley Stadium Tour will impress even the most cynical of supporters.
3. Lord's Cricket Ground 
The 2nd Test of the cricket kicked off yesterday, with England playing India at historic Lord's Cricket Ground near Regent's Park. The Lord's Cricket Ground Tour lets you walk through the legendary Long Room, see the Ashes Urn and nose around the dressing rooms. (Due to the ongoing test match, you can take a Lord's Cricket Ground Tour from the 22 July).
Got another English football team in mind? If you want to visit other top stadiums and don't mind travelling out of London, you can also take a tour of the Manchester United, Manchester City and Chelsea FC stadium. Make sure you check the dates you'll be visiting before making any plans as the tours are subject to match days and training and you won't be allowed to join in!