Read Time:
3 Minute, 11 Second
Ah, afternoon tea. So ceremonial, so quintessentially British, so blooming marvellous. Few things can beat an afternoon spent indulging in sweet and savoury treats served on a cake stand. Or actually, we may have a few options that can… why not have afternoon tea on a London bus tour? Or combine it with an exclusive visit to Buckingham Palace? If like us you're a fan of afternoon tea and are ready to try something new, have a look at these irresistible offers:
Bella Vista Afternoon Tea – London Bus Tour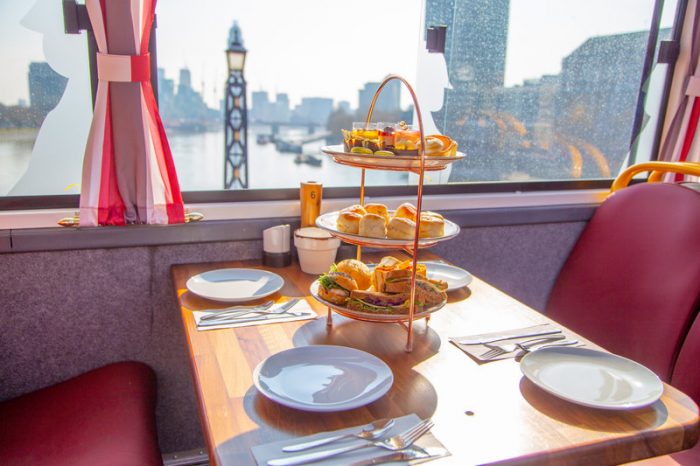 The best sights of London with a side of scones and tea? Count us in! The London Eye, Tower of London… this 90-minute journey through the heart of London covers all those iconic landmarks that are on every visitor's bucket list (and that every Londoner secretly loves). Plus, with vegetarian, vegan and gluten-free menus available on-board a classic (and easy on the eye) Routemaster bus, this afternoon tea session is set to be an absolute crowd-pleaser.
Bella Vista Afternoon Tea – Upper Deck
Buckingham Palace Tour and Afternoon Tea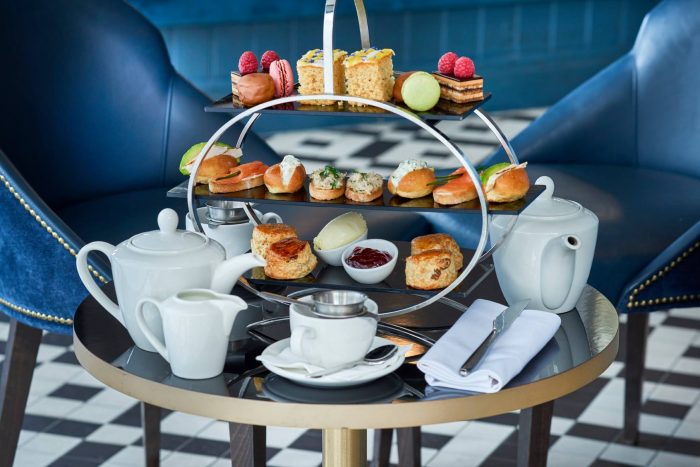 Possibly the most famous palace in the world, Buckingham Palace opens its doors (or golden gates more like it) to the public for a short period throughout the summer. It's an exclusive chance to wander around Queen Elizabeth's official residence and get a glimpse into how the British royals entertain their guests in the striking State Rooms. And whilst having tea with the Queen at her palace is sadly not an option, what better way is there to continue feeling like royalty than following a visit to Buckingham Palace with some afternoon tea? Located just a 10-minute walk away from the palace, Browns Victoria serves its very own Royal Afternoon Tea – a chic (as well as yummy) selection of finger sandwiches, home-baked scones and cream and mini desserts.
Buckingham Palace and Royal Afternoon Tea at Browns Victoria
Afternoon Tea at the British Museum
One of the world's most iconic institutions, the British Museum is heaven for history buffs and curious visitors alike. Considering its sheer amount of objects on display – about 80,000 – and impressive galleries, it's no surprise that it can all feel a little overwhelming. So after soaking up so much culture and history, why not build up some energy and take a delightful afternoon tea break at the museum's Great Court Restaurant? Situated right under the stunning roof of the Great Court, this is a setting that feels both luxurious and relaxed.
Afternoon Tea at The British Museum
Afternoon Tea aboard the Bateaux London Boat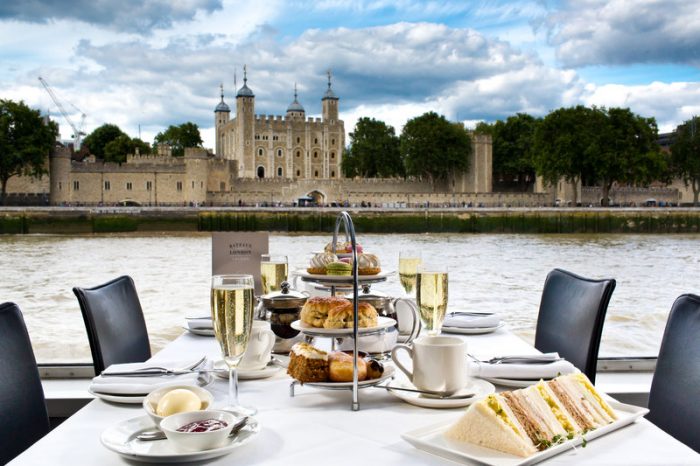 Love being on a boat? Love the idea of cruising through the heart of London? Love afternoon tea? If the answer is yes to all of these questions, then it's time to get on-board Bateaux London, one of London's most stylish boat dining establishments. With a wide selection of teas, sandwiches, scones and patisserie and a live pianist on-board, it's a glorious way to escape the hustle and bustle of the city whilst enjoying its most famous landmarks.
Superior Afternoon Tea Aboard Bateaux London
A Right Royale Tea – Comedy Dining Experience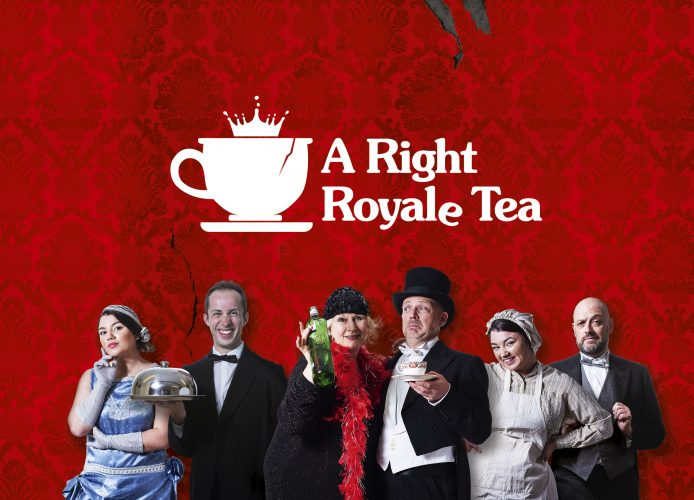 A hilarious spin to traditional afternoon tea, dive into the story of Lord and Lady Right, who are desperately trying to save the Right Household from crumbling! This 1920s-themed theatrical experience is held at the Amba Hotel in Charing Cross, central London and includes a delicious afternoon tea session created exclusively for this event. A comedy show like no other, diner participation is key to help the story unfold. Just don't forget to enjoy the selection of sweet and savoury treats on offer in between all the interacting with the stellar cast and belly laughs.
A Right Royale Tea London – Comedy Dining Experience