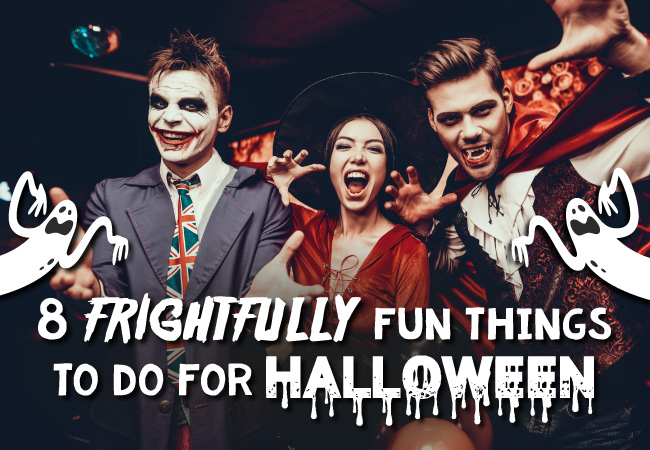 8 Frightfully Fun Things to do in London for Halloween
When the calendar hits October, some people seek Pumpkin Spice Lattes – others seek a good old fashioned scare. Because Halloween is, after all, the season to be spooked! So why not join in the fun and see what you can get up to throughout the month of October to celebrate this quirky day, believed to have roots in Christianity, Celtic festivals and even Paganism.
The Best Free Halloween Events in London
Those who are on a budget need not suffer this coming Halloween as there are plenty of ways to get a good dose of spookiness in London! Watch a horror classic The Ring in the up-and-coming, effortlessly cool Flat Iron Square – it's free entry and the first fifty to arrive in a fancy dress Halloween costume will get a free pint!
There are still a few tickets left for the Cereal Killer Café's Halloween Quiz Night – enjoy Lucky Charm cocktails and make sure your slasher movie trivia is up to scratch.
If celebrating Halloween on a Thursday night is too much, on the 1st of November Boxpark Wembley will be hosting Halloween Massaoke: Dead Icons. Sing your heart out to your favourite artists' tunes (both dead and alive) – and if you dress up, you might even get a prize.

Halloween Parties in London
Love a night out as much as (or more than) you love Halloween? Well this month you can merge these two passions of yours with ease, as London will be brimming with mesmerising Halloween-themed celebrations!
Fancy a bit of 80's and 90's nostalgia? Then put on your best Halloween costume because you won't want to miss the 'I love the 80's vs I love the 90's' annual 'Thriller' party at Bloomsbury Bowling Lanes. Dance the night away to the best tunes from these decades and look out for retro giveaways.
Alice in Wonderland fans might be intrigued by the Trapped in Wonderland Experience at the O2 – with a deranged Alice, a rather gruesome-looking tea party and not-so-friendly animals, you might never think of Wonderland in the same way again after this night…
You can also cruise along the River Thames and live out your pirate fantasies on the Dutch Master Boat's Halloween Boat Party, on what promises to be a night of pirate fancy dress antics, live music and lots of deadly fun.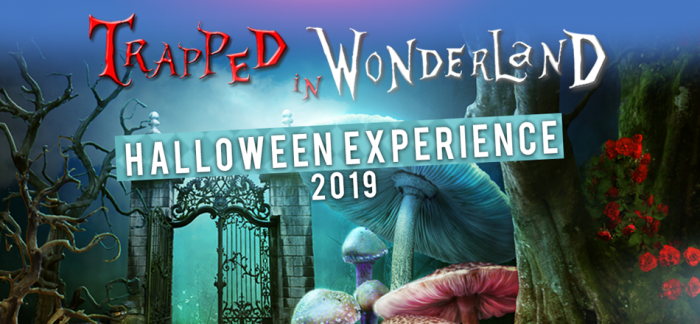 Halloween at the London Dungeon
Proudly terrifying Londoners and tourists since 1974, the London Dungeon knows how to do Halloween. Then again, it's fair to say that this attraction is a scare fest all year long, as it brilliantly revives some of London's darkest periods in history through a series of rides and shows – from the terror inflicted by Henry VIII to the enduring mystery that is Jack the Ripper. This year the Dungeon is promising to go all out with Home to Halloween – are you brave enough to give it a go and face the capital's most infamous characters?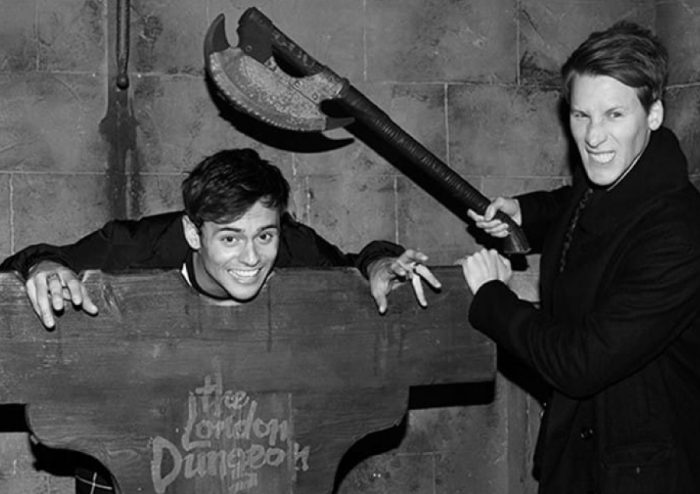 Halloween at the Tower of London
Halloween at the Tower of London? It might not be the first thing that jumps to mind, but this 1,000 year old castle and former prison is the epitome of all things Halloween for many reasons. Firstly, the Tower of London is undeniably one of London's most horrific, stranger-than-fiction sites, covering centuries of imprisonment, torture and executions. The heads of those executed would be placed on spikes as a warning to not conspire against those in power. You might even bump into a ghost or two, as rumour has it that Anne Boleyn lurks around the very spot where she died.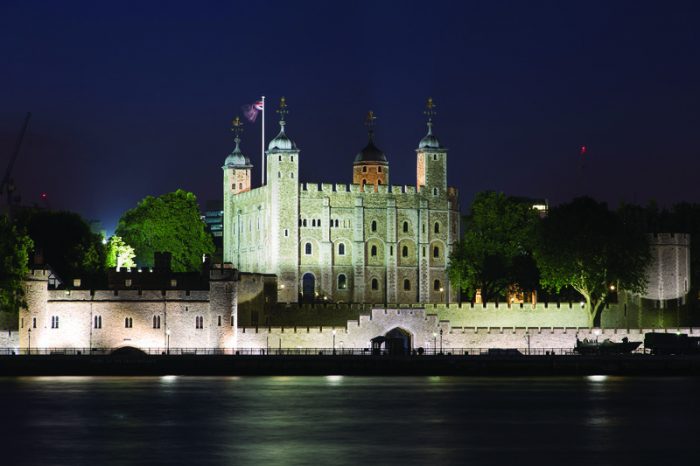 The Ghost Bus Tour London
Love London? Love ghost stories? Then hop on an original 1960's Routemaster bus and get hilariously frightened on this spooky ride through the heart of London. As well as seeing many of the city's most famous landmarks from a whole new perspective – we're sure Trafalgar Scare, Notting Hell and Earl's Corpse ring a bell – you'll also get to hear about London's darker history and secrets. As it's a highly theatrical and immersive experience, prepare to interact with the rather eccentric characters you'll be meeting on board the Ghost Bus – they'll have you jumping out of your seats…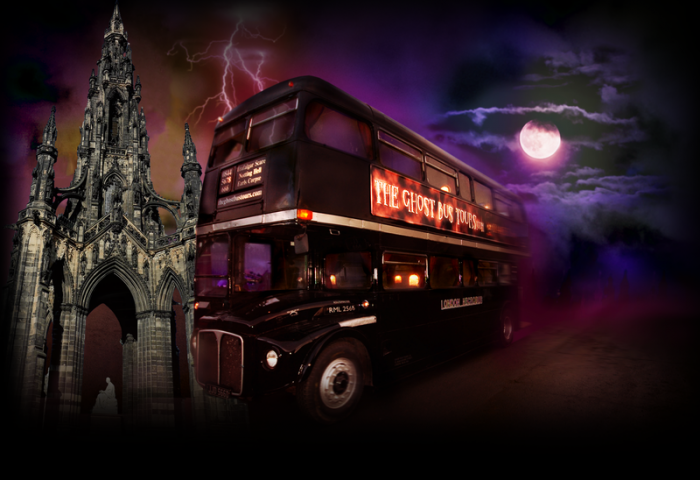 Jack the Ripper Walking Tour
In the early hours of the 31st of August 1888, the body of a prostitute was found in the east London district of Whitechapel. Mary Ann Nichols is believed to have been the first victim of the (at least) five murders committed by Jack the Ripper. Over a century after his (or her?) horrific crimes, the notorious East End killer (whose identity is yet to be discovered) continues to intrigue us – hence why the Jack the Ripper Walking Tour makes for an unsettling, albeit fascinating evening. Take a step back in time and follow in the footsteps of this infamous serial killer as you learn about a dark and grimy period in Victorian London. It is quite possibly more chilling than any Halloween tale you'll ever hear!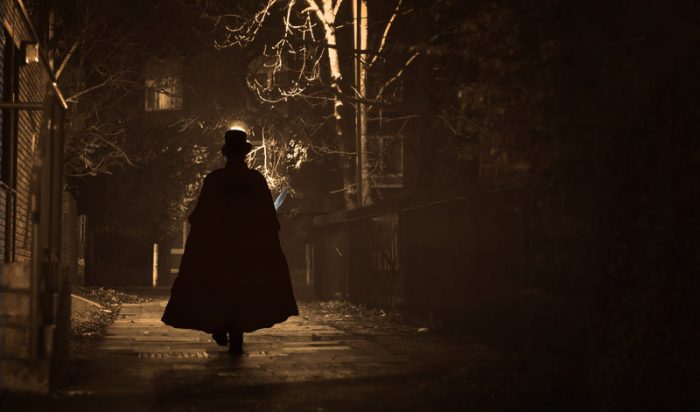 Phobophobia
If you're 'serious' when it comes to Halloween and love the shot of adrenaline that comes from a good old jump scare, you might want to risk going to Phobophobia, an award-winning scare attraction on for just three nights. This year, Phobophobia is paying an homage of sorts to Triskaidekaphobia (the irrational fear of the number 13) by featuring 13 of its most terrifying acts from previous editions. Not for the faint-hearted, this adult's only event takes place in the already eerie vaults of London Bridge. Expect deranged hillbillies, spiders, ventriloquist dolls, zombies, snakes, clowns and much more. Let's just say this is your chance to literally face your fears…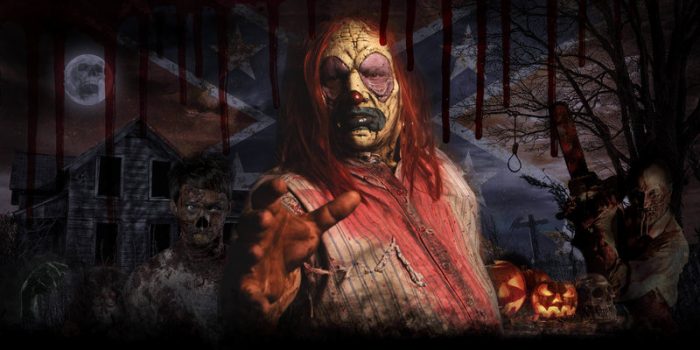 Ghost Walking Tour in London
Why not wander through the streets of London and get an insight into the darkest tales of the English capital? Ghastly Ghost Tour is a chance to see the city's most iconic sites with a side of chilling storytelling. Strolling from the Tower of London to St. Paul's Cathedral, you'll get to see one of the oldest churches in London, hear about terrifying crimes, unsolved murders and haunted spots – you might even be lucky (or unlucky) enough to spot a spectre or two… Wrap up warm – if the autumn temperatures don't send chills down your spine, this tour certainly will.