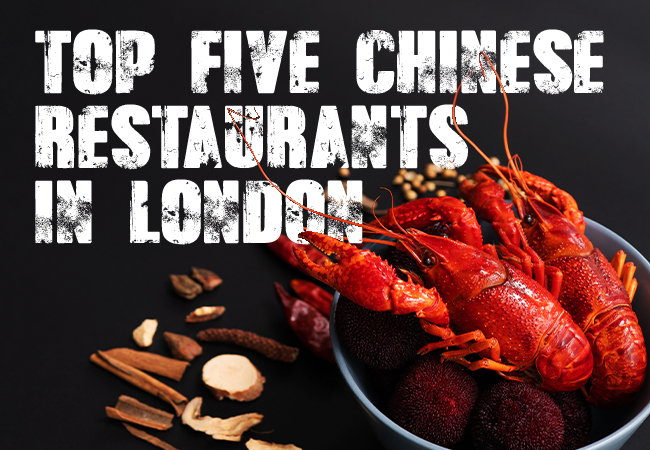 Top 5 Chinese Restaurants in London
Multiculturalism is one of London's biggest strengths. Very few cities can boast the plethora of nationalities that fill the streets of London, and there are numerous advantages to this, one being food. This time, we're talking Chinese food.
Ma La Sichuan, Westminster
Westminster is a bit of a no-man's-land when it comes to actual restaurants, with millions of lunchtime chains taking up most of the space. If your facing Westminster Abbey, take a right down Great Smith Street (passed the famous Cinnamon Club), and on Great Peter Street you'll find Ma La Sichuan. Don't let its location or shiny interior put you off, Ma La Sichuan is affordable and delicious, with great service. The flavours at this restaurant are incredible, bringing togetger smoky chilli, garlic and pepper to showcase the best of Sichuan cuisine. Be prepared for intense flavours and mouth-numbing chillies.
Nearest Tube: St. James's Park
Silk Road, Camberwell
You may have heard of the Xinjiang area of China in the news recently as tensions rise between the Chinese government and the Muslim Uyghur population that have inhabited the area since the 9th century. The area us unique in its cuisine with both Chinese and Turkish influences, and its popularity is rising the West. Silk Road is an unassuming yet always busy restaurant in Camberwell. Lamb features heavily on the menu, with cumin rubbed lamb kebabs for £1 a skewer or the sharing big plate chicken, a Xinjiang classic homemade belt noodles, chicken on the bone, potatoes and chilli. Don't compare this with classic Chinese cuisine, this is Uyghur.
Nearest Tube: Denmark Hill Rail Station
Sushi Show, Angel
Tucked away down the charming Camden Passage in Angel, Sushi Show is fresh, no frills sushi. Not Chinese, I know, but this place is well worth a mention. Grab something to takeaway, or sit down and fill out what you want on the form, and they'll make it and bring it over. Get five pieces of sea bass sashimi for £6.50 or five pieces of soft shell crab sushi for £6.80. If it's something more substantial you're looking for you can pick up a salmon and roe donburi or go all out and order a platter for up to £19. There are usually some pretty interesting daily specials too.
Nearest Tube: Angel
Tai Won Mein, Greenwich
A longstanding classic London noodle house, the food at Tai Won Mein is cheap, fast and massive. Rammed full of Asian students and locals and tourists alike, expect to see all the classic western favourites on the vast menu; ribs in black bean sauce, fried noodles with roast duck, spring rolls and satay skewers. Portions are genuinely huge here so be careful not to over order, or just take it away for later. Minutes from the Cutty Sark, this restaurant, where roast duck is a side dish and you can order an ambiguous 'Chinese beer', will leave you stuffed and satisfied and in the mood for brisk walk through the beautiful Greenwich park.
Nearest Tube: Cutty Sark DLR
Oriental Canteen, South Kensington
Malaysian Chinese food is some of the most exciting, and this historic London institution has some of the best in London. You're seconds away from the museum district so this is the perfect place to go before you tackle centuries of natural history, science or fashion. Squeeze in to the tiny space and take your time perusing the extensive menu, where almost everything is between £4 and £7. Cans of Tiger beer are about £2.50 and the best food to be found is on the specials menu, a handwritten scrap of paper. Try the pork.
Nearest Tube: South Kensington
Happy Year of the Rat!