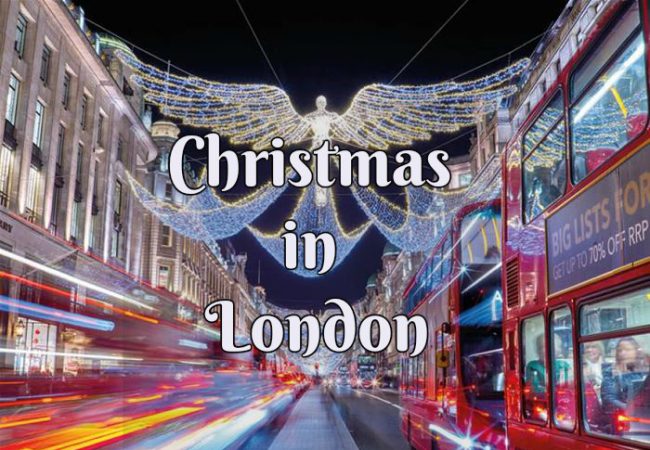 Christmas in London Explained in Instagram Photos
Christmas in London is one of the most beautiful sights in the world whether you're a native Londoner or coming to the capital during the festive season. From the hustle and bustle of Oxford Street to the illuminations of Piccadilly Circus, London at Christmas is a gift ready for you to unwrap.
The centrepiece of London, St Paul's Cathedral, is even more magical when lit up against the capital's dark winter sky.

Christmas lights in London are part of what makes the festivities so exciting and that's why we do a Christmas Lights Bike Tour through the city! Feel free to dress up as Santa Claus as you ride past the most iconic landmarks and locations with an expert guide filling you in on all the best places to grab the best mug of mulled wine…

As one of London's most famous buildings, Harrods is a must-visit at Christmas. Adorned in thousands of sparkling lights and wrapped in gold, it's a real sight to behold.

From Westminster Bridge, you can see the city's bright lights across the heart of the Thames. From the festive red of the London Eye to the golden Big Ben, it's definitely worth wrapping yourself up in a scarf and gloves and getting down to Southbank!

What could be more enchanting than giant illuminated angels flying overhead as you walk down one of London's most famous roads?

Carnaby Street always has one of the most hotly anticipated Christmas light displays of the year and last year's was no exception. With a carnival theme merged with Christmas lights and a burst of festive colours, it was a true explosion of London's mixed cultures and a celebration of the season.

If you're planning to head down to Oxford Street and grab yourself a Christmas bargain, you'll be treated to illuminations all the way from Marble Arch to Bond Street and down to Tottenham Court Road. Regent Street also glitters and glistens.

For the best ways to see the Christmas Lights, take our Christmas Lights Bike Tour or our Christmas Lights Tour of London on our open-top buses!