Have The Experience Of A Lifetime At The Royal Edinburgh Military Tattoo 2014
Have The Experience Of A Lifetime At The Royal Edinburgh Military Tattoo 2014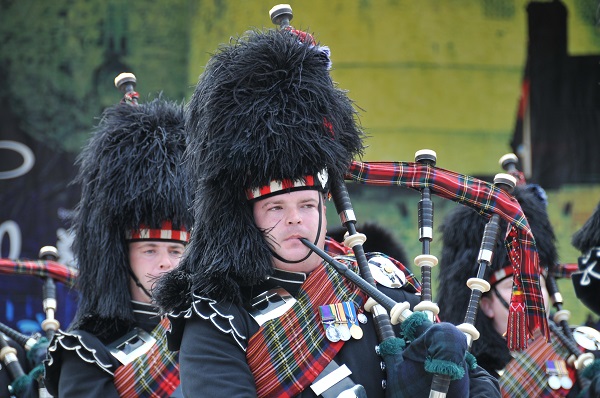 Breathtaking, inspiring and rousing are all words that have been used to describe the Royal Edinburgh Military Tattoo. This amazing spectacle is held once a year over a period of a few weeks, with performances taking place every day apart from Sunday. In 2014, the Tattoo will take place from the 1st to 23rd August.
Not sure what the Military Tattoo is and whether it's worth attending? Read on to find out why this incredible event should be top of your summer calendar this year!
What is the Royal Edinburgh Military Tattoo?
The Royal Edinburgh Military Tattoo is a display by British Armed Forces, Commonwealth and International military bands and other performers all in the magnificent setting of Edinburgh Castle, Scotland. Almost a thousand participants will strut their stuff on the castle's esplanade – a wonderfully historic setting. Part of the wider Edinburgh Festival, the Tattoo has been an important summer fixture for over 60 years and both visitors and Scottish residents flock to the capital to attend this very special event.
Each performance lasts for approximately 90 minutes and is comprised of massed pipes and drums, traditional outfits and synchronised movements plus a sing-along of Auld Lang Syne. The performers never miss a beat as they emerge from Edinburgh Castle's huge gates and proceed to the esplanade.
The performances conclude with a fireworks display (an extended display takes place on Saturdays) to top off the evening magnificently.
Edinburgh Military Tattoo fact file: 
In 1952, the first foreign regiment took part in the Military Tattoo.
Not a single performance has ever been cancelled.
Over 100 million people watch the Military Tattoo on televisions across the world each year.
The Military Tattoo has been televised in more than 30 countries.
The word 'tattoo' comes from the closing-time cry in the inns in the Low Countries during the 17th and 18th centuries.
When can we attend the Royal Edinburgh Military Tattoo 2014?
The Royal Edinburgh Military Tattoo will take place 1-23 August in 2014, with performances on Monday to Friday at 9pm and on Saturday at 7.30pm and 10.30pm. Tickets are selling fast, so book soon! Interested in seeing more of what lovely Edinburgh has to offer? Check out some Edinburgh sightseeing and bus tours.