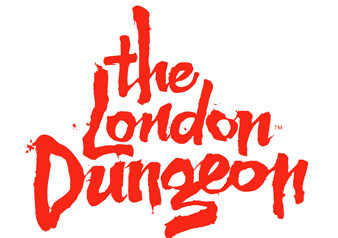 LONDON DUNGEONS – THE SCARY EDUCATIONAL ATTRACTION
The London Dungeon, one of UK's popular attractions, brings 1000 years of London history to life with a unique mix of talented live actors performing in scarily funny shows, stunning special effects, and two exciting thrill rides. If you're a fan of the macabre, the spooky, and the downright terrifying, then London's no.1 scare attraction is for you.
For 37 years, the London Dungeon has been scaring visitors on Tooley Street in London Bridge. Today, it has reinvented itself in its new address. It is now located in a larger premise at County Hall in the heart of the capital's South Bank next to the London Aquarium and by the London Eye. Spread over three floors, the attraction is complete with live cockroaches, rats and attempts to recreate the putrid sights and smells of medieval London.
With London Dungeon tickets, you'll embark on a journey through a dramatic London landscape going back ten centuries. Experience the terror of fleeing the Great Fire of London, of being sentenced and sent to Traitor's Gate, or be beheaded or burned at the stake. You can also walk in the footsteps of serial killer Jack the Ripper, or sit in the barber seat of notorious murderer Sweeney Todd. Whichever way you like to be terrified, the London Dungeon is sure to send shivers down your spine.
Don't miss the thrilling rides included as part of your London dungeon tours. Step from the failing lift onto the banks of a black river as Henry VIII accuse you of being part of Anne Boleyn's conspiracy of treason. Henry's Wrath is a fast flowing boat ride in a turbulent journey along the dank River Thames towards execution. Whilst on Drop Dead – Drop Ride to Doom, you will literally be sentenced to 'take the drop' as you plunge 3 stories in the pitch dark. Vengeance is the third ride and is UK's first "5D" ride, opening in May 2011. It incorporates a 3D film, 4D special effects and 5D rider interaction with laser guns styled as Victorian revolvers set around a séance at 50 Berkeley Square, which was touted as the most haunted house in Victorian London.
Skip the line and take advantage of priority access when you purchase London Dungeon vouchers. And to make your visit more exciting, enjoy the many London dungeons 2 for 1 offer. The more you see, the more you save.
So if you are into being frightened for fun, then this is the right place to be. Visit London Dungeons for a scary educational trip into London's murky history!