Read Time:
3 Minute, 13 Second
Open House London 2014: Get An Exclusive Look Inside Famous City Buildings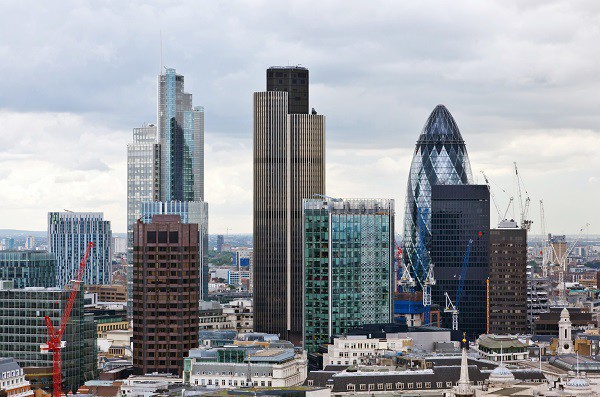 With the UK capital boasting miles and miles of eye-catching architecture, it's no wonder an event like Open House London is so popular. For one weekend only, everyone is given the opportunity to take a look inside some of London's most famous buildings not usually open to the public. Ever wondered about the history of The Leadenhall Building (affectionately known as the "Cheesegrater" to Londoners) or what the inside of magnificent Lambeth Palace looks like? Wonder no more, because on 20 and 21 September 2014, you're invited inside over 800 London buildings to take a peek at some of the capital's most recognisable buildings – all for free!
London opens its doors to the public this September
From offices to private homes and government buildings (No. 10 is even getting involved, but you'll have to apply for tickets through a ballot), front doors will be swung open across London. Open House began in London in 1992 and has now spread to a number of cities across the world, aiming to change perceptions and break down barriers. Some of the buildings are available for you to turn up at without notice but others will need booking. With so many amazing places to explore in London, take a look at five fabulous Open House buildings you can step inside this September.
1. The Leadenhall Building
Construction ended on this glossy City skyscraper in 2013, and Open House 2014 will be the first time the public is allowed inside to check out The Cheesegrater. Just turn up on the weekend, no pre booking required, but be aware there may be queues to ascend to the 40th floor. Sure to be the highlight of Open House 2014. Open Saturday 10am-5pm, Sunday 10am-4pm. 122 Leadenhall Street
2. 10 Downing Street
Entry to the Prime Minister's Office on Downing Street is allocated via a ballot, so fill in your details and cross your fingers! Open House gives the public a unique opportunity to explore this private building, the home of Britain's prime ministers since 1735! Ballot is open until noon on 13 September, so apply soon to be in with a chance. 10 Downing Street
3. The Gherkin 
You couldn't mistake The Gherkin for another building in the City; this curved glass building serves as office space and its quirky design is a striking addition to the London skyline. The Gherkin has a glass dome at the top of the building which gives visitors a spectacular 360 degree view of the capital. Saturday 8am-5pm, Sunday 9am-4pm. 30 St Mary Axe
4. Olympic Park
Take a walk through the historic Olympic Park this Open House and see where the £9bn of public investment is being spent in the area. There are several expert-led walks available, educating participants on the construction, design and engineering of the park and how the legacy of the Olympic Games remains in this new neighbourhood. You can also see the ArcelorMittal Orbit, the one of a kind sculpture and observation tower. Olympic Park, East London
5. Bank of England
Smell the money during Open House at the Bank of England. The Bank and its Museum will be open to visitors and museum staff will be conducting 30 minute guided tours of parts of the Bank, letting the public into little known facts as people walk through the Governor's Office, Court Room and the Committee Room. Open 9.30am – 4pm, just turn up. Bartholomew Lane. 
Open House London 2014 is a great opportunity to explore some of the capital's most photographed and private buildings. Pick your favourite and so some snooping!