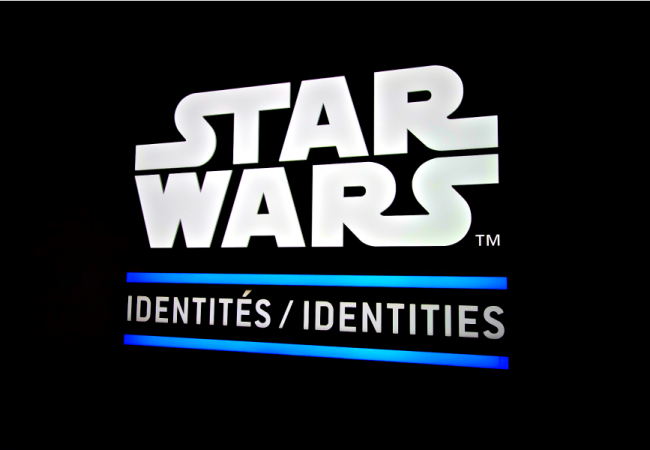 Star Wars Identities: The New Exhibition at The O2
We're so excited that we got to preview the amazing new Star Wars exhibition at London's O2. Having already exhibited in Canada and Paris to wide critical acclaim, Londoners and visitors to London finally get the chance to experience Star Wars: Identities for themselves from 18th November 2016 until 3rd September 2017. The exhibition is expected to be incredibly popular, so make sure you book your tickets in advance!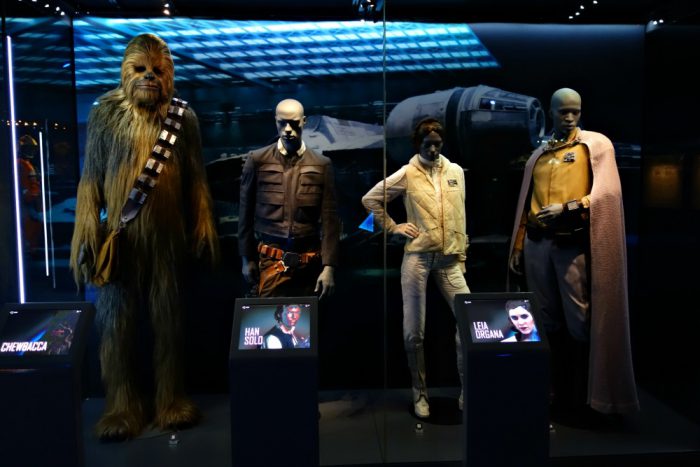 The exhibition has been created by X3 Productions in collaboration with Lucasfilm Ltd and features over 200 props, models, costumes and artwork from the globally successful movie series that has recently earned a fresh legion of next generation fans.
We took a first peek before the exhibition launches on Friday, read on for our full review and pictures!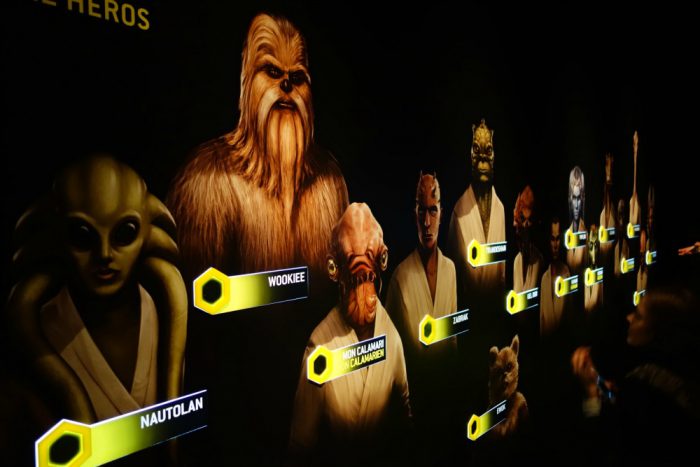 The exhibition combines movie memorabilia and artefacts with an interactive identity quest that has been put together using insightful scientific content. The quest follows the journeys of key Star Wars characters, exploring why their personalities drove them to make the decisions they did. One main question is at the centre of the quest: What forces shape you?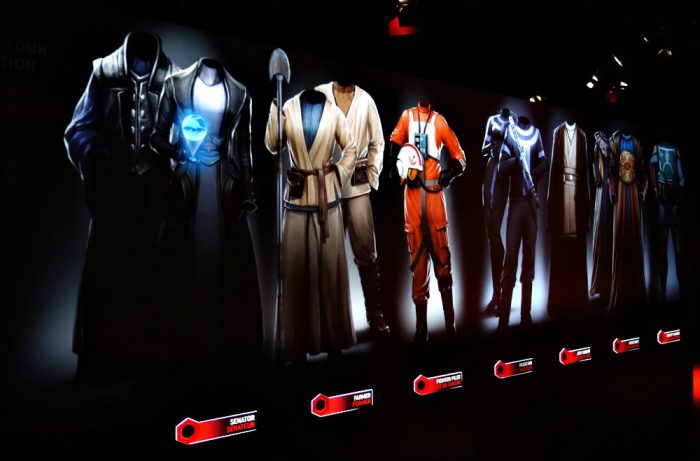 As you go through, use a special wrist band to choose specific characteristics for your own character. Choose a species (I went for Gungan), a gender, a planet, an occupation (I chose merchant) and take part in specific personality questions to shape the way your character will think and act.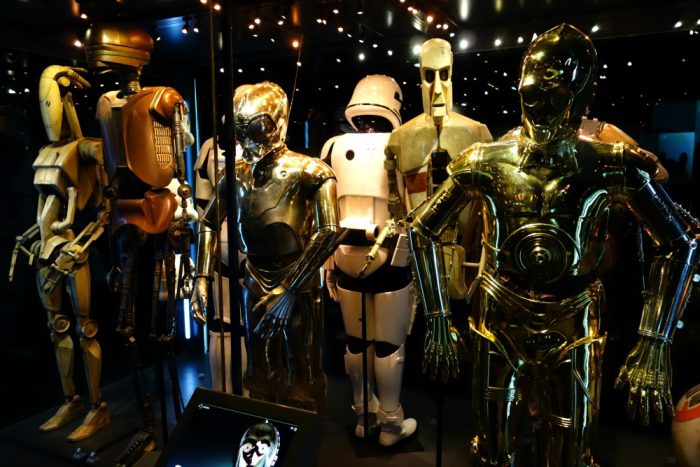 One thing to think about is what to name your character – I didn't realise when it asked for my name and I ended up with a Merchant Gungan named Angela! Have a think about what you want to name your Star Wars character so you're ready when the time comes. The other great thing about the exhibit is, you can re-take any of the questions to change your answer. I chose about 5 different species before I settled on Gungan!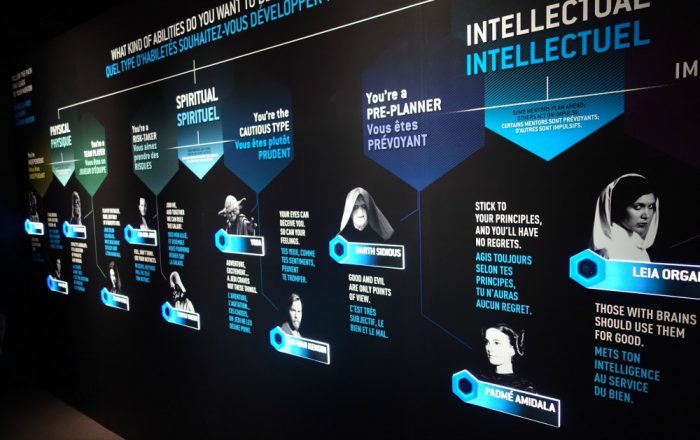 You will also have to choose which character from the films influences your character the most. Each figure is given something they value the most – so choose carefully!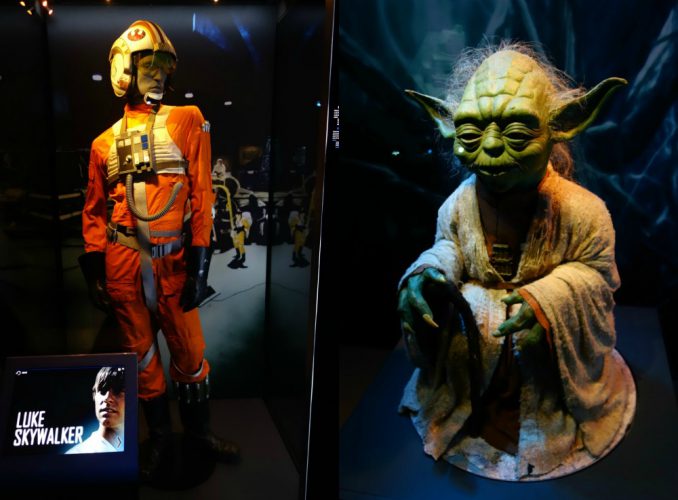 Intertwined with the personality and character sections, is an amazing audio guide of information and anecdotes from the films. See costumes, artworks, models and displays, getting an insight into the creation and character development behind these iconic movies.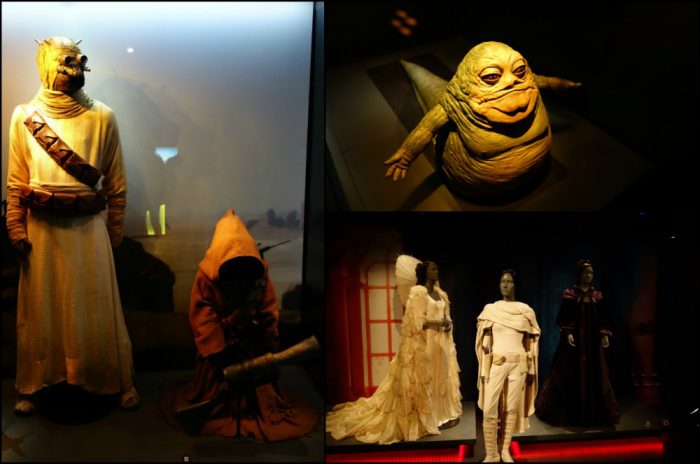 There is so much to see and do in the exhibit, from the visual displays, the interesting audio and the interactive personality test, make sure you give yourself at least 90 minutes to explore it.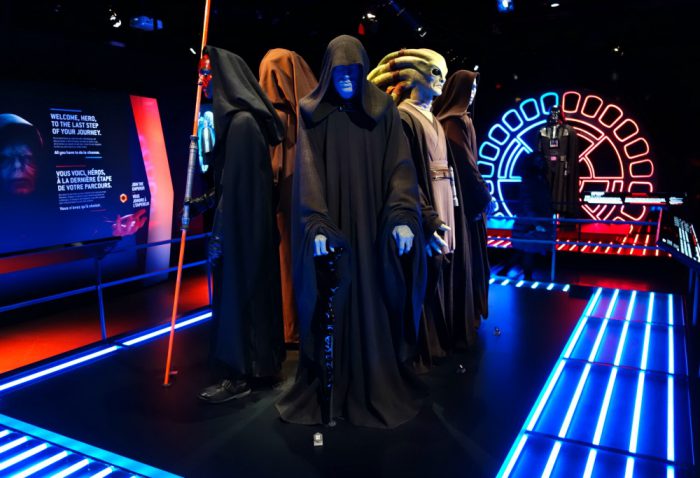 At the end of the exhibit, scan your wristband and your finished character appears on the screen alongside all the other participants' characters – it's pretty cool to see your finished creation in all its glory.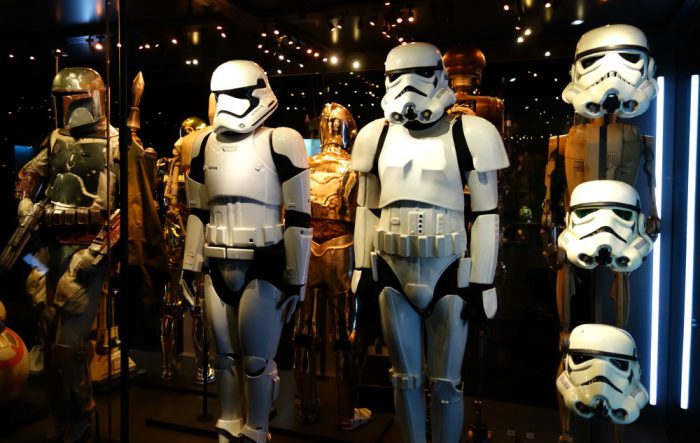 We loved our experience at Star Wars: Identities, book your tickets, visit the O2 and tell us about your unique character!
Are you planning to visit Star Wars: Identities?