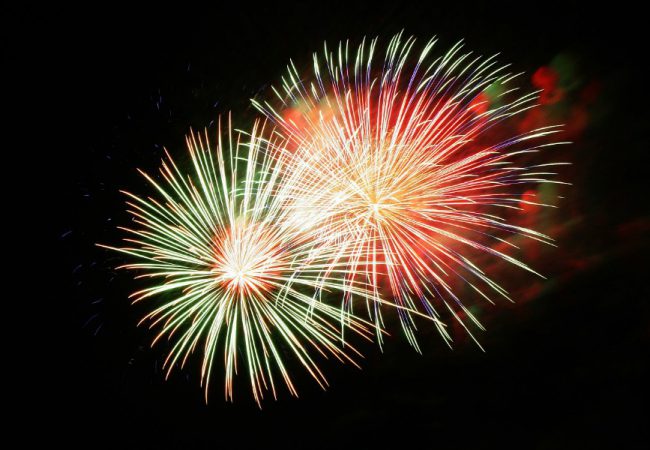 The Marvelous Fireworks of New Year's Eve in London
There are few places better to be than London when the New Year arrives, and the stunning fireworks display the city puts on to welcome the New Year is testament to that. The coming NYE promises to be even better and you can join the city in welcoming the New Year.
The fireworks show welcoming a brand new year will take place at the London Eye on the South Bank a few minutes before midnight, so you definitely want to be somewhere with a view of the Eye. The event is ticketed, with tickets costing £10. The tickets are released in autumn. Official viewing areas include Westminster Bridge, Waterloo Bridge, Victoria Embankment, and the area of the South Bank directly in front of the London Eye. The viewing areas open their gates at 8pm, but each area has a limited capacity.
Fortunately, you can enjoy the New Year's Eve fireworks show from other places too – though you may have to pay to enter some of them. You can have a bite and still marvel at the spectacularly lit sky at Las Iguanas, La Pont de la Tour, Oddette's, or other restaurants. If you fancy some drinks instead, you can have a pint or another beverage of your choice at the London Sky Bar or Walkabout.
You don't even have to be on land to enjoy the show on New Year's. To really celebrate the arrival of the New Year in style, you can make your way to the pier to take a sightseeing cruise, where you can enjoy breathtaking views of London's famous landmarks spectacularly illuminated for the New Year Celebrations. These special New Year's Eve tours give you a wonderful view of the fireworks show, and also let you enjoy the beautifully lit St. Paul's Cathedral, Tower of London, and other sights. As the clock strikes midnight, raise your glass of bubbly, and raise your gaze as well, as the fireworks start shooting up to the sky.
If you're spending Christmas in London, consider staying a little longer so you can usher in the New Year in style. Be there as the London sky comes alive with colour and light, and the city starts off the New Year with a bang.
If you're in London at the beginning of November, check out the Bonfire Night fireworks displays in London.