Read Time:
8 Minute, 1 Second
London ranks high on everyone's travel list, whether you're from the UK or not. Incredible diversity, a long and fascinating history, great nightlife, an innovative food scene, and more famous monuments than you can count. London is the perfect weekend away.
With the aforementioned epic history, everyone thinks they know a thing or two about London. Big Ben is the clock not the tower, London Bridge is not the one near the Tower of London etc. But with history and innovation stuffed into every inch of the city, there's plenty even Londoners don't know about this everchanging metropolis. Here's a few interesting things to keep in mind while planning your next trip to the capital.
North London
Home to well-known attractions including Camden Market, Hampstead Heath and London Zoo, North London is also a place of ghosts and history.
Ghosts and Ghouls
Highgate Cemetery isn't exactly what's known as a 'hidden gem'. Most visitors just flock to the eastern side of the cemetery to see its most famous resident, Karl Marx.
Not to say he's not worth the visit, but on the western side, the Egyptian Avenue is a sight to behold. The entrance is flanked by a pair of massive obelisks that reflect the Victorian obsession with all things Egypt. The nature reserve come cemetery is home to many famous Victorian murder victims, but the western side is also the location of a radioactive proof grave.
Alexander Litvinenko was murdered through radioactive poisoning in 2006. His body is buried 12ft deep in a lead lined coffin to avoid the risk of visitors coming into contact with radioactive material. If you want a spooky London experience, walk down Swaines Lane between the two sides of the cemetery at night.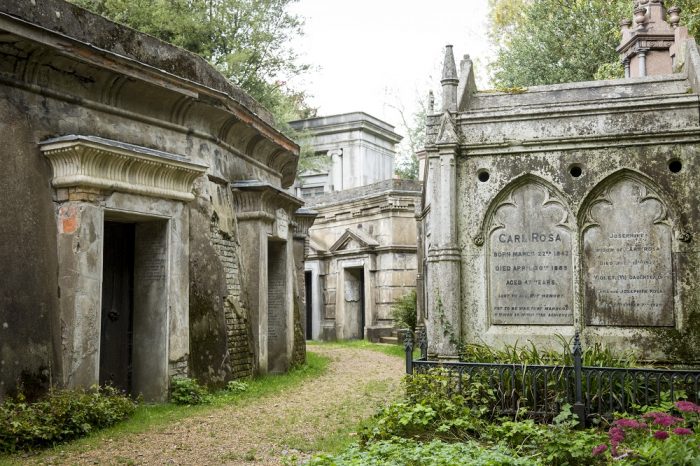 Winnie The Pooh Lived in London Zoo
London Zoo is one of the capitals best loved attractions. It's been at the forefront of global conservation and the site of scientific breakthroughs since it opened in 1828. It's also home to many famous animals. Did you know a certain resident was also the inspiration behind the beloved literary character Winnie the Pooh?
On August 24th 1914, Lieutenant Harry Colebourne purchased a black bear cub at White River, Ontario. He paid $20 to the hunter who had killed its mother. Calling her Winnie after his hometown Winnipeg, Colebourne travelled with her to England en route to fight in France in WWI. She became the mascot of the regiment while they trained on Salisbury Plain. Winnie remained at London Zoo for safekeeping with the intention of picking her up again when he returned. On returning however, he donated Winnie to London Zoo in appreciation of the good care they had taken of her, and in recognition that Winnie had become a favourite with visitors.
Did you know that the author A.A Milne and his son Christopher Robin frequently visited Winnie? Milne was inspired to name his fictional character, Pooh Bear, after her.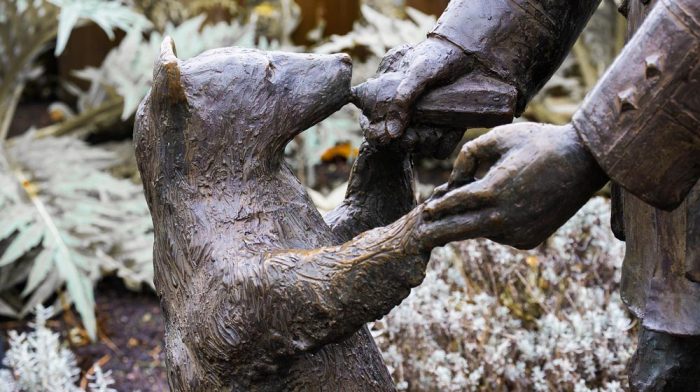 South London
Home to London's best-known landmark the London Eye, South London is a treasure trove of unexplored streets and independent restaurants. Areas like Peckham and Brixton have blossomed over the last ten years and areas like Camberwell and Bermondsey offer craft beer and Xinjiang cuisine! (See Silk Road Restaurant).
New Malden is London's 'Little Korea'
New Malden is an area not known to many Londoner's. So most can be forgiven for not knowing that it's London's very own 'Little Korea'. Chinatown, Banglatown and Little Venice get all the attention, while it's relatively unknown that the UK has the largest community of Koreans in Europe, 53,000, with 20,000 currently living in New Malden.
Why you ask? Five years after the Korean War (1950-1953) ended, the first Korean Association formed in London. In 1970 a number of businesses operated by Korean companies increased in London, and New Malden with its regular trains to central London and relatively cheap house prices, began to attract more and more Koreans.
The south west London suburb is home to more than 30 Korean restaurants and over 100 Korean shops including supermarkets, hair salons and travel agencies. Also check out 'Little Portugal' down in Stockwell!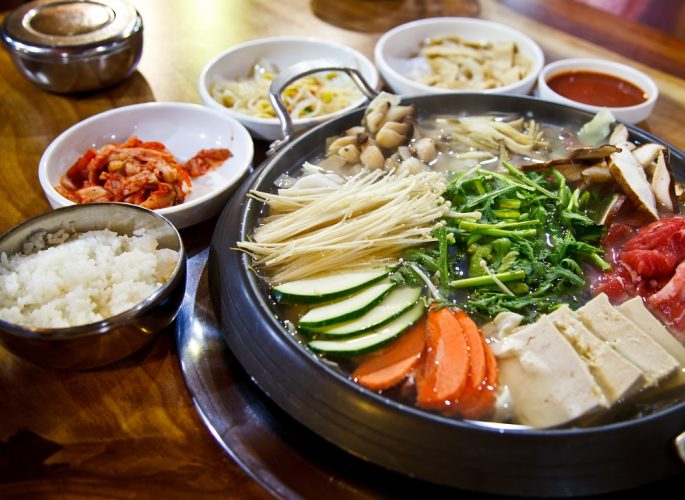 Frolic Among The Lavender
Instagrammers, gather round. Cherry blossom, magnolias, and wisteria are not tricky to find in London, but did you know that the coveted lavender field shot isn't completely out of your reach either?
The borough of Croydon has produced many a famous face, including the likes of Kate Moss, Amy Winehouse, and Stormzy, but did you know it's also home of Mayfield Organic Lavender Farm? Row upon row of the purple blooms make up a sea of organic lavender, open to the public all summer. Wander through the lavender, take as many photos as you like, and buy gorgeous organic products from the shop.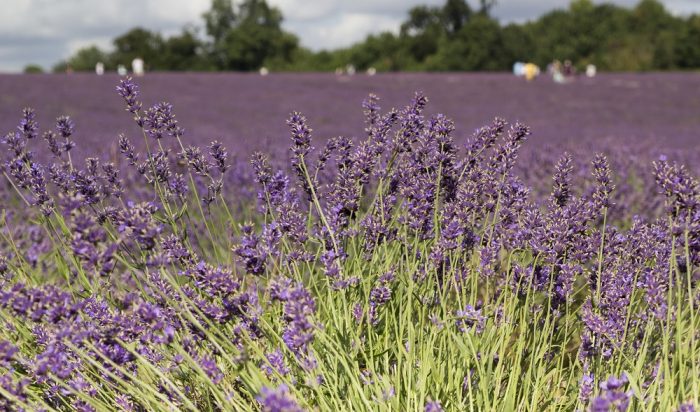 East London
Mention East London to anyone and they'll start raving about their favourite bar in Shoreditch or the best Vietnamese in Hoxton. Arguably, many people flock to the well-known trendier bits of the East, but there's more to this vast corner of London than liquid nitrogen cocktails and street art. Eclectic alley ways, diversity, and artists and creatives galore, the East End of London is a rich tapestry of history, innovation and originality.
Curry Heaven
If you think the best curry is around Brick Lane, think again. We've talked about the relatively under the radar 'Little Korea', and now it's time to talk about East Ham. Hop on the district line and head down to this east London area for wall to wall authentic Indian food. There's an energy in East Ham as soon as you step out of the station. It's busy, it's loud and you'll have to take care you don't get swept away with the crowds. The high street is almost entirely Indian restaurants. You can get everything from Southern Indian staples like Keralan fish fry, vegetarian thalis and giant dosas, as well as North Indian classics and the best mango lassi outside of India. The prices are also very agreeable.
Get Lost in the Woods
Many think of London as concrete jungle but in truth, 47% of London is green space. One of London's best kept secrets is the easy access of the beautiful and vast Epping Forest. Straddling the border between London and Essex, the former Royal Forest is 5,900 acres of ancient woodland. It stretches 12 miles in a north-south direction, but only 2.5 miles across at its widest point. Covering areas of dense woodland, grasslands, heath, rivers, bogs and ponds, the forest is home to foxes, badgers, woodpeckers, and deer. Unlike Hampstead Heath, there are no manmade paths and most of your walk will be through wild forest or open grassland, providing a true escape from the madness of London. You can easily walk into the woods from trendy Walthamstow (a great area to explore if you haven't already). Take a short circular walk or make it longer and venture into Essex.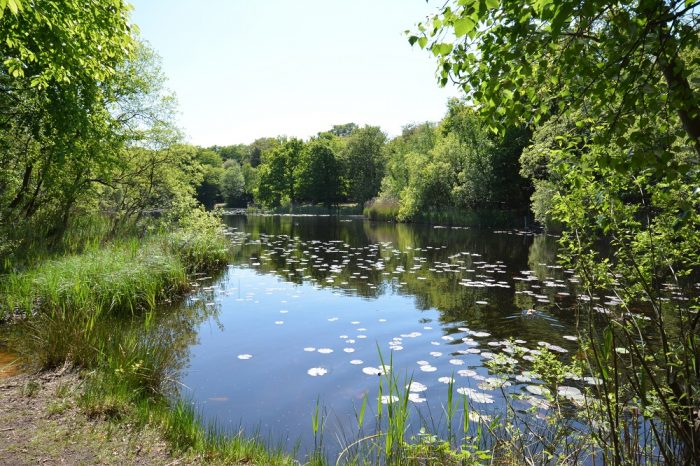 West London
Millions of tourists a year flock to the west of London to explore the streets of Soho, see a show in Theatreland, glimpse the madness of Oxford Street, and see the King's London residence. But with so much to see right in front of you, it makes sense that many of the subtleties of the west will pass you by.
The Gruesome History of Marble Arch
The corner where Edgware Road, Bayswater Road and Oxford Street meet is an affluent area and home to the well-known monument Marble Arch. But the Central London location holds a grizzly history.
The village of Tyburn stood near the site of Marble Arch today, and from 1196, it was a place for extravagant public execution. The last person executed at the gallows, affectionately named the Tyburn Tree, was robber John Austin in 1783, after which executions were undertaken at Newgate Prison.
For 650 years the now popular tourist destination was a place where the masses would gather to watch criminals be 'brought to justice'. The richer observers could even pay extra to get a better view. Today, a circular plaque embedded in the pavement on a traffic island at the entry to Edgware Road marks the spot of the Tyburn Tree.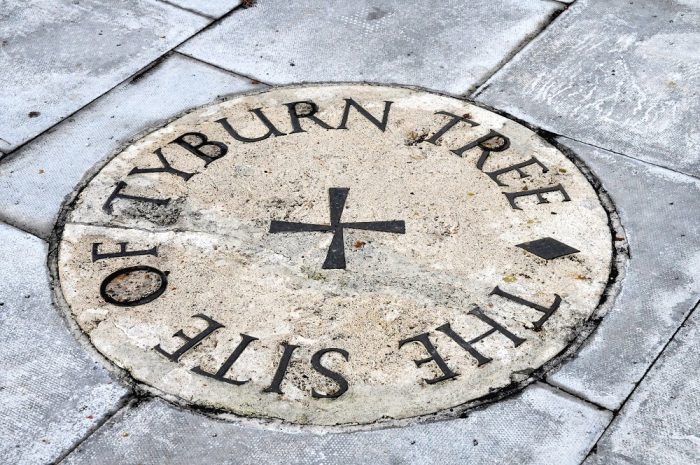 London's Secret Beach
Hidden in the most westerly bit of west London, is London's one and only urban beach. Ruislip Lido is one of the best kept secrets in London, a reservoir and an artificial beach in the London Borough if Hillingdon. Originally a feeder reservoir for the Grand Junction Canal in 1811, it reopened as a lido in 1933 for swimming and boating. The lido fell into disrepair and was reopened in 2010.
The 60-acre lake sits on the edge of a lovely 726-acre nature reserve, twice the size of Hyde Park! Sit under a palm tree on the sandy beach and sip a cold beer, maybe dip your toes in the lake, as swimming is 'officially' not permitted.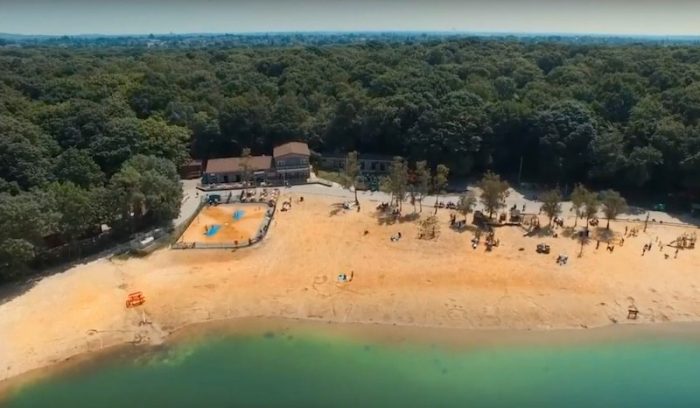 London is full of surprises and who best to tell you more about them than our Golden Tours guide Tom. Head over to our channel to see our new series of virtual tours!
Follow us on Instagram @goldentoursuk!
---
Latest Posts: