Read Time:
6 Minute, 24 Second
The UK is filled with fabulous and bizarrely named places. You might think the towns of Nasty, Booby Dingle and Twatt are only good for a laugh, but they're also great places to visit.
This summer it's time to fall back in love with the Great British holiday. So, why not combine a trip to a beautiful new location with a humorous selfie?
Nasty, Hertfordshire
50 miles outside of London is the scenic Hertfordshire village of Nasty. It's actually nothing of the sort and instead filled with picturesque cottages and rolling hills. Its name, like many UK destinations, derives from the rather mundane Anglo Saxon æt þǽm éastan hægeI, meaning 'at the eastern hedged enclosure'.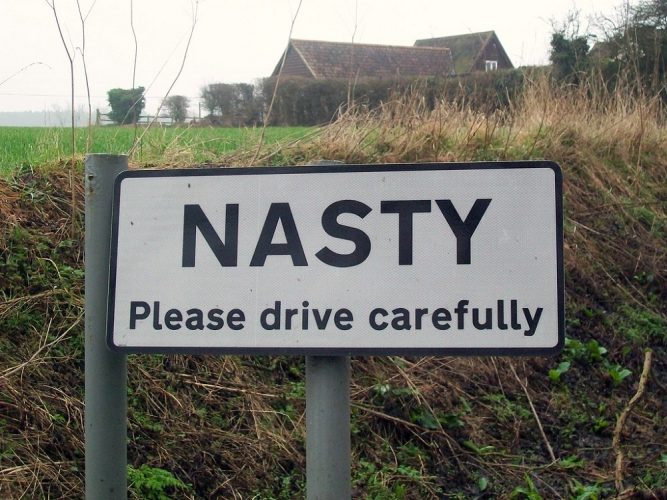 Booby Dingle, Hereford
If you're heading for a walk in the beautiful Brecon Beacons, why not pop into the sleepy village of Booby Dingle? It boasts landmarks such as the Standing Stone and the unmissable 'Old Farmhouse', and it has pretty farmland. You'll also have the opportunity to take a picture of the should-be-famous sign and go for a leisurely stroll up Cat's Back. Allegedly, it's one of the most beautiful routes in the Black Mountains of South Wales.
Spankers Hill Wood, Richmond Park
Sounding like a location to be found on the infamous Hampstead Heath, this former game reserve in Richmond Park is home to herds of roving deer. There's good walking around the hill and through the woods, and the surrounding area of Richmond is also a lovely place to spend a day eating, drinking, and exploring.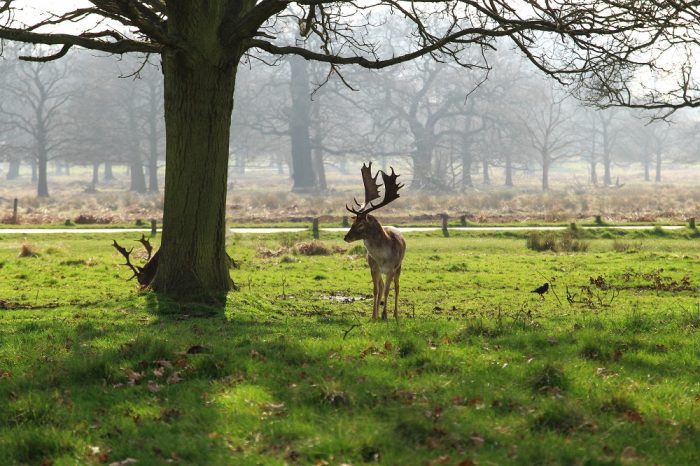 Ugley, Essex
Hot on the heels of Nasty, Ugley is our second contender for an alternative Seven Dwarves line-up. Home to the Women's Institute, a riotous farmer's market and much more, Ugley is a lovely Essex village with a vibrant social scene and a delightful place to pop in for tea.
Interestingly, the misleading name was recorded in the Domesday Book of 1086 as Ugghelea, meaning 'woodland clearing belonging to someone called Ugga'.
Tickle Cock Bridge, West Yorkshire
The subject of a hilarious 2008 headline, Tickle Cock Bridge in Castleford, West Yorkshire was made famous by the controversial decision to renovate and rename the bridge Tickle Cott. However, a local group of over 50's was having none of it. Thanks to their valiant effort, Wakefield Council backtracked and a plaque bearing the original name was, erected.
While you're exploring West Yorkshire, visit the pretty town of Pontefract. It's known for its ancient castle ruins and liquorice!
Nob End, Lancashire
Would you believe that in the mid-19th century, Nob End was a tip for toxic alkali waste? Using the Leblanc process, sodium carbonate was manufactured here and resulted in a blue sludge known as 'galligu' being produced. It was predominantly calcium sulphide and stank of rotten eggs!
Now a Site of Special Scientific Interest, Nob End is home to rare orchids and stunning wildflowers which grow in the alkali rich soil. It's the perfect place for a beautiful walk with plenty of photo ops.
Crapstone, Devon
If you feel like venturing into the village of Crapstone in Devon, be careful, for the locals are fiercely defensive of their little home. The irate villagers once started a Facebook campaign complaining about a TV advert that claimed to be set in Crapstone. It was actually filmed near Tavistock!
It has been acknowledged that Crapstone's industrial hub is the Crapstone Business Park, while its financial district can be found within the local post office.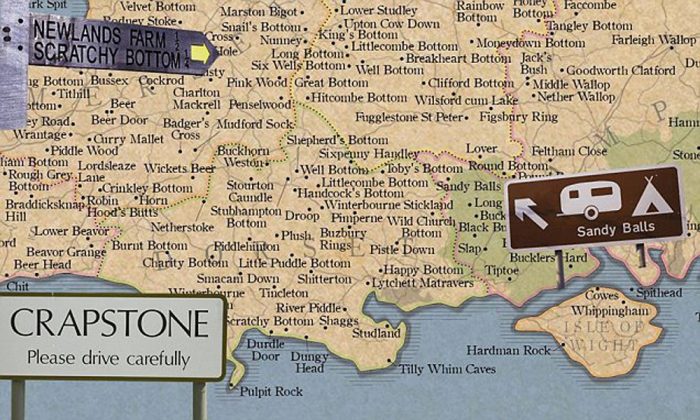 The Bastard, Argyll
The Bastard is a mountain summit in the Knapdale and Kintyre region in the county of Argyll and Bute. It's a stunning part of Scotland and famous for its nature and single malt whiskey. At 188 metres high (0.1 of a mile), it's not the most challenging of walks in Scotland, but the surrounding natural beauty brings the people to this Scottish Isle. Oh, and the fact you can tell your friends you've climbed The Bastard!
The nearby peak of Cockalane is also worth visiting, as is the town of Campbeltown, which is famous for its whiskey.
The Bitches, Pembrokeshire
Hot on the heels of The Bastard are The Bitches of Pembrokeshire. Already a highly desirable location for a holiday, the stunning Pembrokeshire Coast is home to castles, puffins and beautiful beaches. It's also worth a visit to see the famous Bitches, a set of rocks between Ramsey Island and the Pembrokeshire Coast. Popular with tourists and extreme sports enthusiasts, The Bitches are also the location of many famous shipwrecks.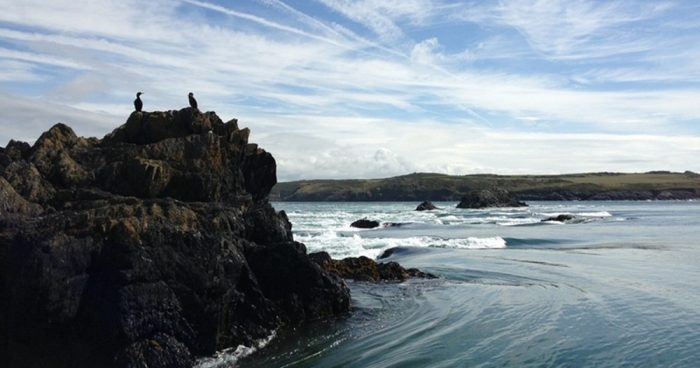 The Blind Fiddler, Cornwall
The Blind Fiddler is a standing stone between Penzance and St Buryan in southernmost Cornwall. So, why has such a mundane inanimate object got such an intriguing name?
Well, the Blind Fiddler serves as a warning to all those impious people practicing Pagan rituals and ceremonies. The stone was reportedly once a musician who neglected his Christian duties and angered God by playing music on the Sabbath. So, as punishment, he was turned to stone.
The stone itself is fairly self-explanatory, but the surrounding area, especially the stunning harbour village of Mousehole is a must-see.
Bushy Gap, Northumberland
The northernmost county in England, Northumberland, is the least densely populated place in the England, with only 62 people per sq. km. What the county lacks in people, it makes up for in stunning scenery, such as the incredibly preserved Roman settlements and Saxon castles. Incidentally, it's also got some of the best seafood in the country.
Bushy Gap is close to the central Northumberland town of Rothbury, a pretty place to base yourself if you want to explore this beautiful part of the UK.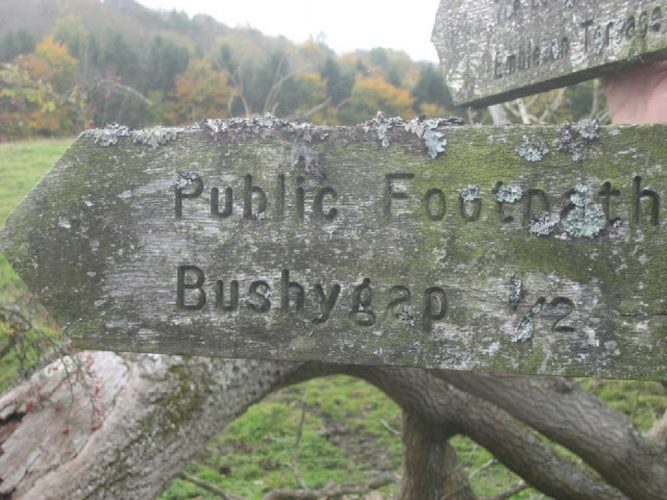 Great Bottom Flash, Basingstoke
Only 50 miles outside of London is the idyllic Basingstoke Canal, home to Great Bottom Flash. A 'flash' is actually the wider part of a canal. It's used as mini reservoirs for the canals and often doubles up as nature reserves.
With an abundance of dragonflies, water birds and a family of famously aggressive swans, Great Bottom Flash is a nature lovers haven. It's also an ideal fishing spot as there's plenty of bream. Walk the canals, take in the beautiful surroundings, and do a bit of kayaking. Flashing is optional.
Twatt, Orkney and Shetland
Amazingly, more than one person thought Twatt was a great name for a place. Both Twatts regularly have their signposts photographed by amused tourists and both the Orkney and Shetland locations ranked 4th on a list of the most vulgar-sounding names in Rude Britain.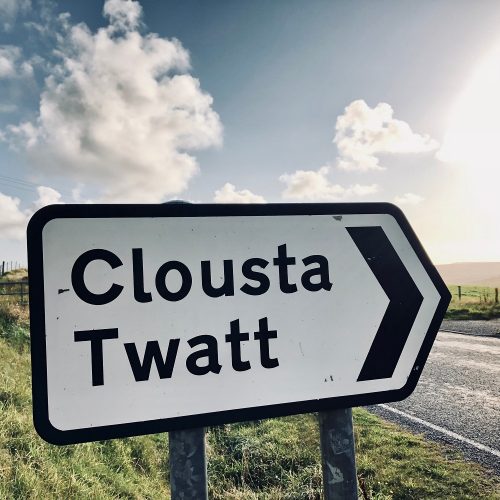 Bell End, Birmingham
This street in Birmingham has been the source of much hilarity to passers-by — the local residents, not so much. After campaigning in 2018 for a name change, the local council has stated it has no plans to rename the street. Moreover, the town is also home to the Cock Inn pub which the Inbetweeners boys visited on their Rude Place Names Tour for Comic Relief.
Muff, County Donegal, Ireland
Finishing on a high, we have the village of Muff in County Donegal, Ireland. Home to an incredibly diverse range of marine life including basking sharks and seals, it's no wonder that it has one of the oldest scuba diving clubs in Ireland. The landscapes of County Donegal are also well worth a visit, as is the annual Muff Festival.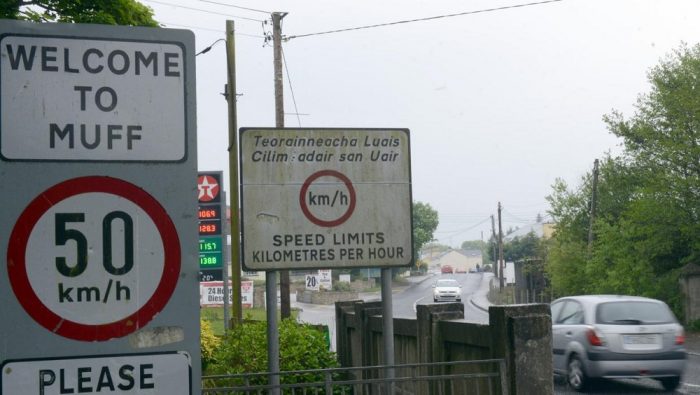 Don't forget to tag us in your photos @goldentoursuk!
---
Latest Posts: