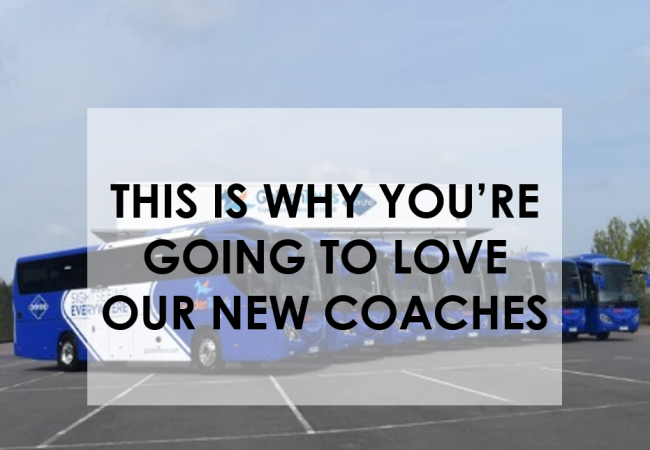 This is Why You're Going to Love Golden Tour's New Coaches
Customer satisfaction is at the heart of Golden Tour's mission, which is why the Golden Tours family continuously strive to make every experience as exceptional as possible. And whilst the sites, destinations and activities are the highlights of our tours and experiences, we believe that the journey itself should be just as pleasant. Which is why we are delighted to announce that Golden Tours has launched a number of brand new coaches to ensure customers have the best possible journey they could wish for! Informative, tech-savvy and environmentally aware, these are the reasons why you're going to love our new coaches.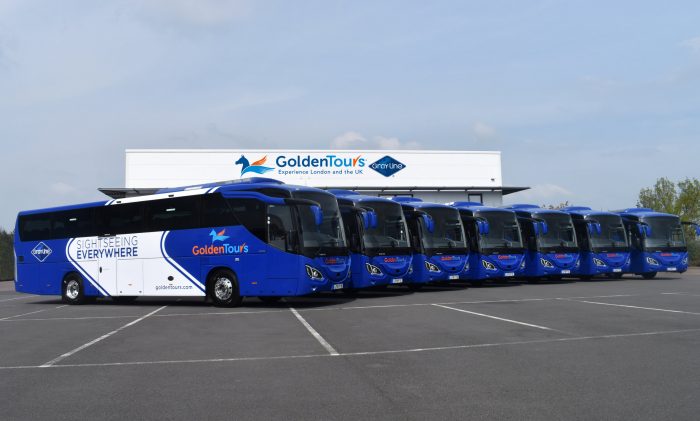 Entertainment For All On Board
As well as free Wi-Fi on board, you'll find that every seat on these new coaches has a display screen. This means you will have an enhanced journey by being provided with extra content and videos on your destination of choice. You will also have access to information about other UK destinations you may want to visit in the future. Which is why we suggest you take a seat back (did we mention the seats on our new coaches recline?) and prepare to feel ultra-comfortable on one of our fantastic day trips, such as Windsor Castle, Bath and Stonehenge.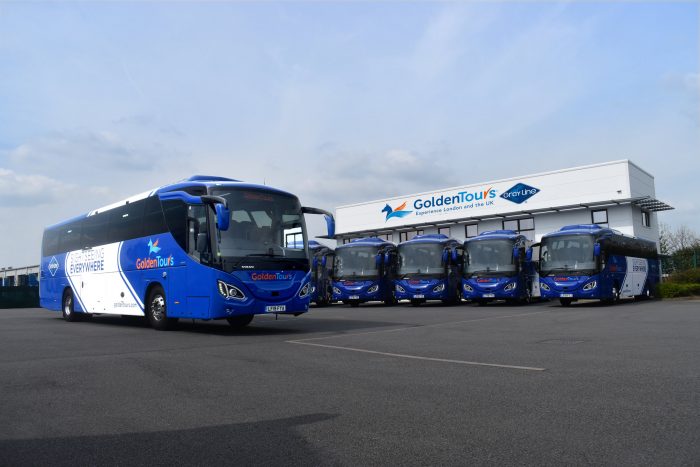 Less Harmful to The Environment
Golden Tours is committed to reducing vehicle pollution – hence why these new coaches thoroughly comply with the 'Euro 6' standards and will therefore reduce exhaust emissions, contributing to a better air quality.
Free Wi-Fi, travel and destination-related videos and content, environmentally-friendly coaches… it's fair to say our journeys are like no other. So prepare for maximum comfort, start ticking off that long list of places to see around the UK and go on an adventure with us!